Made In Delaware Quick Facts
See Our "Visiting Dover" Travelogue … Scroll Down
This Post is about Made in Delaware Gifts and Specialty Delaware Products
Want To See Your Business / Products On Our Made In Delaware Page?
Visit "Advertise With Us"!
FEATURED MADE IN

DELAWARE

BUSINESS

ES
Cape Seasonings Snacks: Located in Lewes, Cape Seasonings makes a line of snack foods well known to residents of the mid Atlantic states. We're big fans of their gourmet kettle cooked potato chips and their all purpose seasoning mix called Soul Blend Seasoning, which is excellent as an accent to fish, chicken, and pork dishes …
Cape Seasoning products are available in most eastern states, and at the Cape Seasonings website you'll see the latest selection of their products, including chips, gourmet pretzels, seasoning mix, and more. Try their gourmet seasoned sourdough pretzels … a mix of sourdough pretzel pieces seasoned with olive oil, sea salt, and Soul Blend Seasoning …
Pictured is a selection of three Cape Seasonings popular products … wow does a Delaware beach picnic sound great right about now!
MADE IN DELAWARE LOCAL ART
Nicole Kristiana Studio: Here at State Gifts USA, we're always happy to feature local art created by talented artists. We're proud to spotlight the beautiful works of Bellefonte resident Nicole Kristiana, who operates a home studio in town. Bellefonte is a small art focused community just north of Wilminton, tucked between Interstates 495 & 95 adjacent to the Delaware River …
Pictured is one of Nicole's efforts, a print of the Delaware state bird, the Blue Hen (which is actually a rooster). It's one of dozens of creative prints available for purchase at her website, NicoleKristianaStudio.com. Perfect for any room in your home, Nicole's site also features alphabet themed prints, beach art, apparel, and more …
Be sure to visit the "Beach Art" tab, where you'll see richly detailed prints depicting some of the sea life found off Delaware's coast, like crabs, turtles, and gulls. Perfect works of art for any artistic taste, and ideal as a gift for anyone with a soft spot in their heart for The First State …
Click through to learn more about this talented artist & see her available works …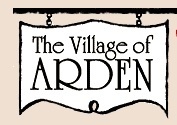 Arden Artists: Arden is a small community in Delaware founded in 1900 by sculptor Frank Stephens and architect William Price. It's actually comprised of three sister villages … Arden, Ardencroft, and Ardentown, all adjacent to one another …
Arden has always been a haven for artists, sculptors, crafts people, and creative types. There is a thriving arts scene here, and every Sunday an Arden artist displays their work at the local Arden Craft Shop Museum …
Some of the many artists who call home here are listed on a comprehensive website called Arden Artists, with links to their individual profiles and websites. Artists are represented in the mediums of fiber, sculpting, music, jewelry, photography, and more. Arden is located just north of Wilmington in the north edge of the state …
A purchase from any of these Arden residents is an ideal gift from The First State …
Sand N Stones Beach Jewelry: Sand N Stones is located just a few hundred yards from famous Lewes Beach on Delaware's eastern coast. Owner Michele Buckler creates wire framed jewelry from Delaware sea glass, beach stones, sea pottery, gem stones, and more …
The store's slogan is "Mother Nature creates the art work, Sand N Stones puts a frame around it". Sea glass is the result of litter like bottles, glassware, and other glass items disposed of in the sea. The tides and sand shape and smooth the glass, usually into angled pieces, and gives the glass a unique frosted like tint.
These pieces of sea glass are prized by collectors and artisans and are becoming increasingly harder to find due to cleaner beaches and less litter and pollution. Sand N Stones offers you the chance to own a work of art direct from the Delaware shore, or give it as a unique gift to someone special …
MADE IN DELAWARE GIFTS
Tail Bangers All Natural Dog Treats: We don't have a dog of our own at the moment, but we're well known as a favored destination by the dogs in the neighborhood. We've always got dog treats on hand for our four legged friends and several of our neighbors have us dog sit their pals when they're out of town …
The big guy pictured is Harley, or to those who know and love him, "The World's Best Dog". Harley has stayed with us many times over the years. He has one distinctive habit – he starts barking around 5 p.m. every day because he knows that's happy hour time! He loves to sit outside with his neighbor pals, get treats, and soak in all the neighborhood sites and sounds …
The most recent time Harley stayed with us, his owner packed a special treat to give him from a company called Tail Bangers. Harley, who is somewhat of a connoisseur of dog treats, gobbled it up. We looked into the company,and found they're out of Millboro, DE and hence featured here.
Tail Bangers makes a line of all natural specialty dog treats that are the hit of happy hour. They've got an everyday line, along with seasonal themed and even personalized dog treats. There's a couple links to buy online at their "Contact Us" page along with a list of their retailers across the country …
These treats are Harley approved, and happy hour tested!
Sun Basil Garden Soap: Lauren Miller of Middletown, DE specializes in hand made soaps and other bath essentials, but they're not just typical bar soaps …
Take a look at Lauren's Etsy shop, it's chock full of fun and interesting soaps like the cupcake variety shown. Lauren makes foodie themed soap, body butters, sugar scrubs, seasonal themed soap, and more …
Hand made soap is a great gift idea, and it's an even better idea when they're as unique as these! Cool Made in Delaware products – click through to her shop to see all of Lauren's creations!
Waggies By Maggie & Friends: We're so pleased to introduce you to this Wilmington based non profit company … it's Waggies By Maggie & Friends. Founded in late 2007, the company employs people with intellectual disabilities to create and produce dog treats and help them become productive contributing members of their community …
Volunteers and ten employees run the company and make treats that are all natural with no preservatives. All Waggies are baked fresh daily and they come in bone shapes and smaller Waggie Bits kibble. They offer three flavors your dog friends won't be able to resist – peanut butter, sweet potato, and chicken!
Waggies has aligned themselves with several local Wilmington area companies who help support their efforts. One such partnership is with a heating and home comfort company that includes sample packs of Waggies with their home deliveries!
A very worthwhile endeavor, and you can help support Waggies by making a purchase for your best dog pal directly at their website …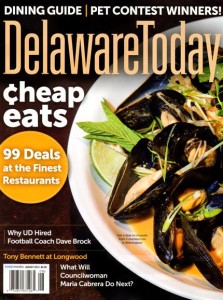 Delaware Today: Looking for a useful, inexpensive gift for the Delawarean in your life? Consider a gift subscription to Delaware Today Magazine, the state's most comprehensive publication covering the Delaware lifestyle …
Each issue of Delaware Today contains features on food and drink, people, destinations, and practical matters concerning The First State. There's a yearly Best of Delaware feature, a calendar of events, and useful stories about front burner issues in the state …
Subscription rates are ultra reasonable (you can subscribe digitally as well), and it's a great newcomer gift or for anyone who likes to keep up with Delaware happenings …
Click through to the Delaware Today website to view the different gift subscription options …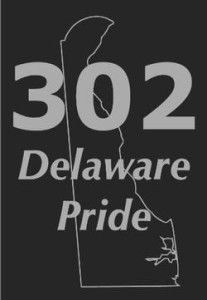 Delaware 302: Delaware 302 is an information technology company in Milford. Their primary focus is designing and managing client's websites and they have an interesting sideline aspect to the business …
They used Delaware's area code to brand themselves when they started and introduced a line of clothing to help Delawareans show off their home state pride …
The good looking Delaware Pride t-shirt shown is one of several designs offered …
There are men's and women's t-shirts with the 302 logo as well as t-shirts depicting the Fenwick Island lighthouse …
You can order any of the Delaware 302 t-shirts online at their site.
Show off some First State pride! Makes a fun gift too!

Tumbleweed and Eddie's Natural Pet Treats: Based on beautiful Fenwick Island, Tumbleweed and Eddie's creates all natural pet treats made from locally sourced fish, vegetables, meat, and fruit. These pet treats contain no wheat, corn, soy, or artificial dye or flavors …
Some of the flavors are Bow-Wownies (made with carob), Peanut Macaroon ( a vegan biscuit), Sweet Potato (made with chips of sweet potatoes), and Sea Biscuits (a stinky breath recipe!). All in all, there are 10 flavors available. Tumbleweed and Eddie's are available in many specialty stores along the east coast and some online retailers, and of course you can buy them directly from their website …
They also sell a skin soothing bug repellent shampoo bar for dogs, so click through to their site and pick up something to start your best friend's tail waggin'!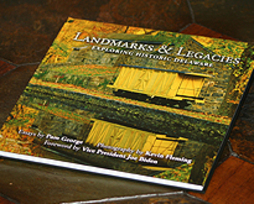 Landmarks and Legacies: Exploring Historic Delaware: This beautiful coffee table book is a fantastic gift for anyone who loves Delaware, or anyone who is a newcomer to the state.
It features engaging content by Delaware historian Pam George and accomplished photography by noted artist and photographer Kevin Fleming …
You can order the book directly from the Delaware E-Store at VisitDelaware.com where you can also buy a companion book, "First State Plates: Iconic Delaware Restaurants and Recipes".
Both of these books are associated with two of Delaware's tourism trails, the History Trail and the Culinary Trail …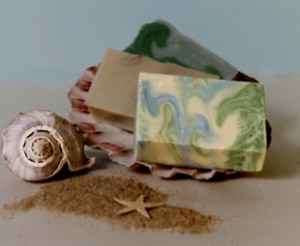 The Soap Fairy: This small vegetarian friendly soap maker is based in a former car wash building in Milford, DE. All of their soaps are completely natural … no animal fats and made from premium oils like coconut, palm, almond, and olive.
We are big fans of their citrus soaps. They're more than gentle enough to use every day and are great as a shampoo bar! Try the Citrus Sunrise, orange colored and offering a fresh zesty orange scent …
Pictured is the "Down By The Seashore" bar, ideal for both guys and gals with a fresh, invigorating scent …
100% Delaware Made! Order soap for yourself or as a gift at SoapFairy.com …
Skipper's Biscuit Company: For all your dog friends … all natural peanut butter with fresh banana dog treats!
You can also get organic applesauce with cinnamon – they sound good enough for humans to eat too!
Buy these hand made gourmet dog treats at SkippersCompany.com …
Sea Shell Shop: Located in iconic Rehoboth Beach for over 50 years, the Sea Shell Shop is noted for beach gifts, home decor, ship models, and of course sea shells. They sell all sorts of beautiful locally harvested shells on site or at their online store …
The Sea Shell Shop also has a national reputation for being hermit crab specialists. Not only does the shop sell these popular pets, but they and their website offer excellent resources for their health and care.
Chesapeake Thunder Baseball Bats: Delmarva Turnings of Dover, DE is the manufacturer of Chesapeake Thunder baseball bats.
These bats are crafted from hard maple and birch, and are gaining in popularity due to their durability. Maple and birch are harder wood than ash, the traditional wood used to make baseball bats …
They make a great gift for the baseball player in your life, and you can buy a Chesapeake Thunder bat from the source at DelmarvaTurnings.com …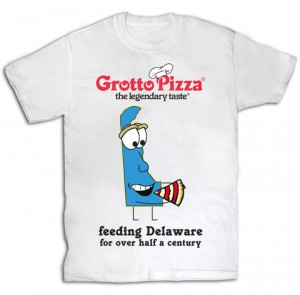 Grotto Pizza: No pizza is more closely aligned with Delaware than Grotto Pizza. A First State tradition since 1960, Grotto's Pizza locations are found all over the state …
Made popular by locals and beach visitors alike, Grotto Pizza has grown to over 20 restaurants, most located in Delaware. Originally a "pizza slice to go" stand near Rehoboth Beach, they are now known for full service locations serving the same original pizza recipe created over 50 years ago …
While you can't order a Grotto's online to be shipped, you can own a Grotto Pizza t-shirt showing your good taste and Delaware pride! Order your shirt from the Grotto Pizza online gift shop …
MADE IN DELAWARE SPECIALTY FOOD
Nantucket's Restaurant: One of the most beautiful places to visit in The First State is Fenwick Island. A barrier island, it's actually in parts of two states, stretching from the Rehoboth Beach communities on the north to Ocean City, Maryland on the south …
One of our favorite restaurants on the island is Nantucket's Restaurant, located on the coastal highway just five minutes south of Bethany Beach and blocks north of the Delaware-Maryland border. Seafood is king here, as you might imagine. Clams, oysters, crab cakes, lobster, and cod are just a few of the specialties on their menu. Delaware Magazine voted their crab cakes best in the state recently, no small feat because there are dozens of restaurants in the state doing crab cakes right!
Whatever your preference, plan to have dinner here or just enjoy a few drinks at their lively bar. After we visited, we found out they offer a few of their specialties from the online store at their website for shipping across the U.S. For a great Delaware gift, order their famous chowder, lobster mac & cheese, and Maple Balsamic Vinaigrette dressing by clicking on the "Shop Online" tab.
Direct from beautiful Fenwick Island!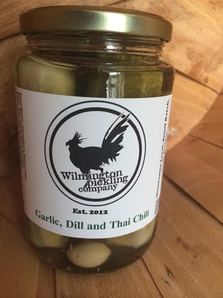 Wilmington Pickling Company: This new Wilmington based company has developed a line of artisan pickles and other products using local produce and a willingness to push the flavor envelope …
The company is currently making Garlic Dill Thai Chili pickles and they're available by the case from their website. A traditional garlic dill with a sweet and spicy bite, they're the Wilmington Pickling Company flagship product.
Another of their current products are Pickled Peppers, a mix of fresh locally grown peppers along with garlic, mustard seed, and sage. Their most unique offering is jarred Delaware peaches grown at Fifer Orchards (see below for their profile), packed with a cinnamon stick, vanilla bean, and lavender from The Lavender Farm in Milton.
Wilmington Pickling Company will pack and ship any of their products by the case. Contact them directly about the Pickled Peppers and peaches, and order the Garlic Dills via PayPal at their site. Tasty gifts from The First State!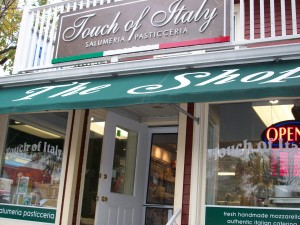 Touch of Italy: The east coast is well known for their many wonderful Italian-American communities. In Delaware, you'll find an Italian culinary influence across the state, from Wilmington's Little Italy district to the many fine restaurants throughout The First State …
In the Lewes and Rehoboth Beach area, you'll want to stop in at one of the four locations of Touch of Italy. They're best described as a combination of Italian bakery, delicatessen, and trattoria …
Here you can buy delectable baked goods, wonderful cheese and cured meats, and freshly made hoagie (or hero if you prefer) sandwiches. All four of the locations are warm, welcoming, and just bursting with a wide array of choices for an Italian themed feast …
Touch of Italy has just opened an online store where you can buy olive oil along with some of their finest items. The store will be growing as time goes on, so be sure to check their website for more details. Touch of Italy has become an important part of the Delaware sea shore community … and you can have a taste delivered anywhere in the U.S.!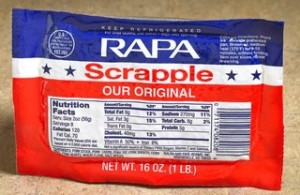 Rapa Scrapple: Have you ever tasted Scrapple? It's typically a mixture of pork scraps, corn meal, and flour which is congealed together in a loaf (more or less), then pan browned and served. A specialty of mid Atlantic states, scrapple has kind of a love-it-or-hate-it appeal …
In addition to pork, you'll find other varieties like beef, turkey, or a combination of the three. Ingredients generally include the less used cuts of the animal like snouts, hearts, and livers. Located in Bridgeville, Delaware, Rapa Scrapple is the largest scrapple producer in the world. They've been producing scrapple since 1926 and sell the product via mail order from November through February. Details are available at their site …
Backyard Jams and Jellies: Backyard Jams and Jellies is owned by Krista Scudlark of Milton, Delaware, who has been creating jams, condiments, mustards, and pickle products for over 25 years. She makes about 75 different varieties, including unique flavors like persimmon, mango raspberry, blueberry peach, pear, and the very popular sunset beach plum jelly …
Peruse all the flavors at their website or have a few jars shipped to you. You can order online at the Peppers.com website …
Fenwick Crab House – Crab Cakes: Fenwick Island is one of many wonderful ocean side communities along Delaware's coast, and as you might expect, many restaurants are known for their fresh seafood. One such local institution is the Fenwick Crab House, which is well known on the eastern seaboard for their legendary crab cakes …
These spectacular crab cakes are made with all jumbo lump crab meat – no filler! Orders are shipped every Thursday and they are shipped fresh, not frozen. Order Fenwick Crab House crab cakes for a real taste of the Delaware shore …
Fifer Orchards: Since 1919, Fifer Orchards of Kent County, DE has been supplying the local market with fresh fruit and produce. In fact, did you know at one time Delaware was the nation's number one grower of peaches?
Now, Fifer Orchards is known not only for their fruit and vegetables, but condiments and spreads made from their ultra fresh ingredients. Their online store offers apple butter and a wonderful vidalia onion and peppercorn dressing, as well as apple cinnamon jelly and local farm honey. Click here to go to the Fifer Orchards site …
MADE IN DELAWARE HOT SAUCE, SPICES, & CONDIMENTS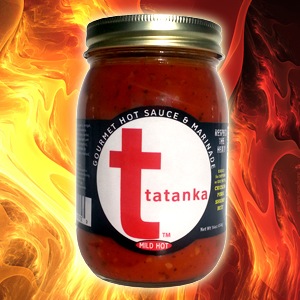 Tatanka Sauce: Since it's such a small state, it isn't easy to find as many Made in Delaware products as other states. But w're just got to tell you about Tatanka Sauce, which we discovered recently when it was named the best hot sauce in the state …
The term "hot sauce" is a bit misleading in this case, because Tatanka Sauce is much more versatile … it's more of a table sauce that can be used as a marinade and a pick-me-up for omelets, stews, chili, oysters, grilled shrimp, tacos, and much more.
The company is based in Camden, DE and they make four different heat levels, ranging from the Original to Tatanka X, where the "X" means be careful, this sauce is hot! The Original is in our estimation the perfect blend of flavor with a little bit of heat – it's made with a mixture of Parmesan cheese, garlic, butter, spices, honey, brown sugar, and red pepper sauce.
You can find it in retail outlets across The First State (there's a list on their website) but if you're elsewhere, order directly from their online store. Tasty stuff from Delaware!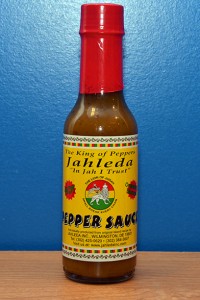 Jahleda Pepper Sauce: It seems we've always got our eyes and ears open for good hot sauces – over the years we must have enjoyed hundreds – it's sort of like a never ending pursuit!
Courtesy of a friend who does business in Wilmington, we were able to try Jahleda Pepper Sauce recently. It's made in Wilmington and the company has been around for 20 years. Owned and operated by Jamaica native Jahtenny Leda, the business makes jerk seasonings and two different pepper sauces, along with natural juices …
The two varieties of pepper sauces taste pretty similar (they're excellent!) – one is made with yellow scotch bonnet peppers and the other with red scotch bonnets. They'll liven up any rice dish, and try them with grilled fish too!
You can order either of the pepper sauces at their site via PayPal as well as their jerk seasonings. A great gift idea direct from Wilminton!
The Starboard: Whenever we travel, it's guaranteed at some point you'll find us in a great local bar & restaurant. It's not so much that we're anti chain, it's more we enjoy local specialties and meeting local people. Most of all, it's a lot of fun!
In the Dewey Beach area of southern Delaware, such a place is a 50+ year legendary watering hole called The Starboard. Founded in 1960, The Starboard is located on Coastal Highway and is well known for live music, a great casual menu, and spectacular Bloody Mary's. A lively, hang loose sort of a place, it's an ideal place to grab a bite to eat, like their famous Lump Crab Cake Sandwich, which is one of the best we've had anywhere …
You can't help having fun here! It's a really good time, which are guaranteed to be just a little more fun after trying one of their Bloody Mary's. You can make your own or have one of their friendly bartenders do it for you, but be sure to get one featuring The Starboard's Gourmet Bloody Mary Mix, shown.
Coastal Delaware is a great place to visit – we can't wait to go back and one of the first places we'll hit in The First State is The Starboard. In the meantime, to get some of their famous Bloody Mary Mix shipped to you, click through to their site and click on the "And More" tab. Scroll down and you'll see a link saying "Shop Our Store" … you know what to do from there!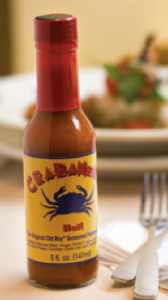 Crabanero Hot Sauce: What happens when you mix a mash of Bay Seasoning, cider vinegar, and tabasco and habanero peppers? The makings of Crabanero Hot Sauce!
Founded in 1996, Crabanero is made to pair with shellfish, crabs in particular, but can be used with anything that takes to hot sauce. It's great with any kind of seafood, Asian dishes, stir fry dishes, and chicken wings!
Originally made with Old Bay Seasoning, the company developed their own Bay Seasoning mix recently and now uses it to make Crabanero. The seasoning mix is also for sale at their website, and look for their Crabbq Sauce and their upcoming Lucky Oyster Brand Hot Sauce …
We've come to love just a bit of hot sauce on fish sandwiches and Crabanero is as good as it gets! Order some for yourself or as a gift – it's available in several sizes and quantities …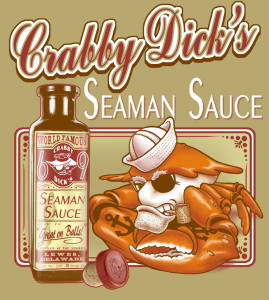 Crabby Dick's: Specializing in local seafood, Crabby Dick's has two fun, casual locations in The First State – Rehoboth Beach and Delaware City adjacent to historic Fort Delaware. Best known for their steamed crabs, fresh fish, and crab balls, Crabby Dick's is a great place to soak up some atmosphere and enjoy a great meal …
They serve a special sauce, called Seaman Sauce, which pairs wonderfully well with fresh seafood. It's not hot, but it offers a pleasant tang that brings out the flavor of the fish.
Seaman Sauce, as well as Crabby Dick's other sauces and seasonings, are available for purchase at their website. Click on "Shop" at their site and you'll be taken to a page to buy. They also offer their house sauces packaged in a group of four, called Crabby's Hot Sauce Pot – a fun Delaware gift!
T-shirts, seasonings, and other Crabby Dick's gear are also available. If you're ever in the coastal Delaware area, stop in for a cold one and a bite to eat!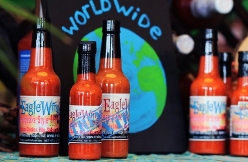 EagleWingz Hot Sauce: About 25 years ago, Rick Ewing concocted a new hot sauce while overseeing an area barbecue restaurant. The sauce, now called EagleWingz Chesapeake Style Hot Sauce, caught on with friends and customers who encouraged him to make the sauce available for sale …
Made with cayenne peppers, turmeric, mustard seed, vinegar, and an assortment of other spices, EagleWingz is great with shellfish. It adds a nice zing to any type of rice dish and pairs equally well with pork, chicken, or any other type of meat …
EagleWingz is the only hot sauce made, bottled, and shipped from The First State – so you're getting a true Made in Delaware product! There's an Extreme version if you like things a little hotter, and other flavors are on the horizon. Rick owns a retail shop in Seaford named Something Hot Specialty Sauces where the sauce is actually made …
This unique product has been featured in publications like Delaware Today and Bon Appetit Magazine. You can order EagleWingz Hot Sauce and more directly from the store's website …
Feby's Fishery Hot Sauces: Wilmington, Delaware's most populous city, sometimes gets overlooked. After all, it's smack in between Baltimore and Philadelphia, two prominent American cities well known for their unique specialties …
Wilmington has a personality all its own, though, and doesn't take a back seat to any city, especially when it comes to restaurants. From the Italian places in the city's Little Italy neighborhood to the many seafood spots around town, you're never far from a great meal in Wilmington …
One of our favorite places in the city is Feby's Fishery, located on Lancaster Pike. We stop here for lunch every time we're near Wilmington, and it's always a pleasure to dig into some of their fresh fish sandwiches like the Chesapeake Crab Roll or the glorious Grouper Reuben Panini. There's an adjacent Feby's Seafood Market which sells fresh fish to local residents, as well as some Feby's hot pepper sauces as shown in the picture …
The four sauces feature a chipotle, habanero, cayenne, and a super hot sauce with a mix of peppers. Naturally, they all complement a fish dinner!
You'll find these sauces for sale at the Feby's Fishery website, where you can order single bottles or a gift pack of all four. Just click on Gift Cards once you're on their site and you'll see a link for Hot Sauces in the left hand menu. A nice gift from Wilmington!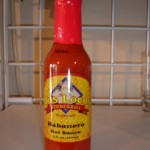 Dos Locos – Rehoboth Beach: Rehoboth Beach, a summer destination for vacationers up and down the East Coast, is loaded with great restaurants serving all kinds of cuisines …
One of the most fun destinations is a Mexican themed place called Dos Locos. It's locally owned, offers many great food and drink specials, and is always vibrant … a great place for a drink and some casual food.
They serve a great hot sauce, which we're featuring here. We presume it's made in the restaurant, and you can buy it online from the Dos Locos website. It's a traditional Mexican style hot sauce, excellent with any of the Dos Locos specialties or any similar food you might prepare at home …
The sauce is made with habanero and red bell peppers, and some carrots. They also have a jalapeno (green) hot sauce which is also good, but we prefer the red sauce. Try some for yourself!
Jake's Seafood House: With two locations in the Rehoboth Beach area, Jake's Seafood House is one of the most popular restaurants on the Delaware coast. They're best known for their crab cakes, seafood bisque, and crab soup … the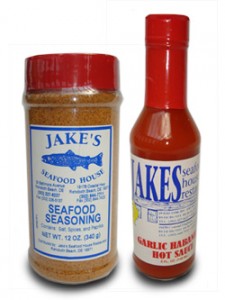 family recipes for which predate the restaurant, which has been around since 1988 …
At the Jake's Seafood House website, you can buy t-shirts, hooded sweatshirts, hats, and most importantly, Jake's Seafood Seasoning, used in many of their recipes …
DELAWARE WILDLIFE & CONSERVATION ORGANIZATIONS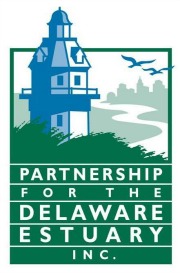 Partnership for the Delaware Estuary: Here at State Gifts USA, we like to spotlight at least one worthy non profit organization in each of the 50 states. We usually focus on animal welfare efforts or those seeking to educate and take positive action for protection of natural resources.
We're proud to introduce you to our choice for The First State, the Partnership for the Delaware Estuary. Estuaries are essentially large inland waterways, and the Delaware Estuary spans parts of New Jersey, Pennsylvania, and Delaware. Founded in 1996, the group's mission is to help manage collaborative efforts to preserve and improve the quality of the Delaware River and Bay.
The Partnership is one of 28 designated by Congress to help protect these critical natural resources and habitat for countless species of wildlife. The staff works with many public and private partners to educate, study, and most importantly take action on matters crucial to the waterway's ongoing health.
Learn more about all the good work the Partnership is doing by clicking through to their informative website, linked above. Tax deductible donations are welcomed, and event sponsorship and volunteer opportunities are available …
MADE IN DELAWARE HONEY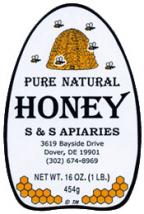 S & S Apiaries Honey: This Dover based apiary and honey producer is the best known source of honey in The First State, and the only Delaware producer we've found that sells online …
We talk about honey quite a bit here on State Gifts USA because it truly is a unique artisan product. For folks who think all honey tastes the same, we encourage you to try different types of honey produced in different states. Since the honey's flavor differs depending on where the bees pollinate, you'll notice a unique flavor from area to area. That's one reason why we like to spotlight at least one local honey producer from each state …
S & S Apiaries has been around for over 25 years and besides making honey, they provide useful services for the beekeeping industry. At their website, they offer a very useful articles about the health benefits of honey that everyone should read. Did you know for example that a spoonful of honey before bed helps provide a deeper, more restful sleep? Check out the article for more useful tips …
Equally as important, you can purchase S & S Apiaries Honey online at the Fifer Orchards online store, a Delaware orchard we feature below. Experience the unique taste of local Delaware honey!
MADE IN DELAWARE DESSERTS & SWEETS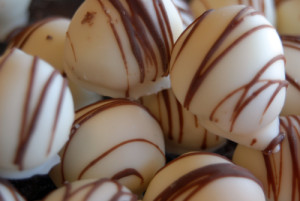 Sweet Serenity Chocolates: A combination chocolate shop and coffee cafe, Sweet Serenity Chocolates is located in the heart of Seaford, a small historic community in the southwest portion of the state …
They specialize in truffles, gourmet pretzel rods, gourmet apples, and other specialty treats. Pictured are their lemon pound cake truffles, made with lemon butter cream, lemon zest, yellow chocolate, and then dipped in white, dark, or milk chocolate. It is just one of over two dozen decadent flavors available …
Various assortments and gift baskets are available. Made in Seaford! Check their online store to order and to learn more …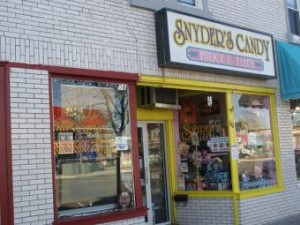 Snyder's Candy and Salt Water Taffy: Snyder's Candy is one of Rehoboth Beach's most enduring traditions. It's been around since 1940 and offers beach visitors a huge selection of candies, including hard to find varieties, licorice, and other delectables …
We are big fans of their salt water taffy, available in assortment packages or in single flavors. The perfect souvenir of your Delaware beach vacation, or as a special gift for someone who loves Delaware traditions. Get some online at the Snyder's Candy and they'll ship it wherever you need it to go …
MADE IN DELAWARE BARBECUE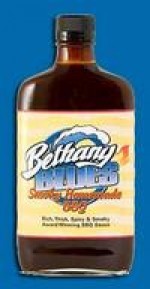 Bethany Blues BBQ: A Delaware barbecue mainstay, Bethany Blues BBQ has two locations in the state, Bethany Beach and Lewes. In part due to the popularity of these two towns during the warmer months, Bethany Blues BBQ has garnered an excellent reputation all across the country for their fine bbq and live music …
There's live music most nights of the week, but don't forget to try the food. It's augmented by four different types of barbecue sauce that have captured the fancy of fans nationwide. Bethany Blues BBQ started selling the sauces from their online store, so even if you can't make it to The First State, you can still sample a taste!
The four flavors are their Smoky, Spicy, Garlic Habanero, and the Papaya Grilling Sauce, which is great when brushed on grilled chicken or fish! A friend brought us back a bottle of the Spicy, which we love, but go with whatever one sounds best … we hear they're all top notch!
History of Delaware
Delaware Trivia and Fun Facts

1). Delaware is the second smallest state by area. Only Rhode Island is smaller …

2). Do you know why Delaware's border with Pennsylvania is semi circular? It's due to centuries old land grants to William Penn from the King of England …

3). One Delaware town, Delmar, is actually a Maryland town too. About half the town is located in each state. The town's slogan is "The Little Town Too Big For One State" …

4). Delaware is the only state without any land associated with the National Park Service …

5). Delaware was actually named for the first governor of Virginia. His name was Lord De la Warr …

6). There are only three counties in Delaware …

7). The tallest point in Delaware is only 442 feet high. It is a section of Elbright Road in New Castle County …

8). Delaware is known as "The First State" because it was the first state to ratify the Constitution in 1787, thus technically becoming the first state in the U.S. …
Do You Know About More Delaware Products Not Listed Here? Let Us Know! Visit Our Contact Us Page …
Visiting Dover, Delaware's Capital City
Welcome to our ongoing series "Visiting America's State Capital Cities"!
On a recent excursion out to the east coast, we were fortunate enough to visit Dover for a day on our way down to Lewes and the Delaware beach area, just 45 minutes away. Dover is centrally located in The First State, about 90 minutes from Philadelphia and less than an hour south from Wilmington, the state's largest city …
When most people visit Delaware, it's a safe bet they're headed to the coastal area. In summer, the population swells as vacationers and families head to the beach and seaside accommodations. As such, Dover is generally regarded as a town to pass through rather than stop and linger, unless you're on state business …
Well, we weren't on any sort of business other than seeing what this capital city of slightly less than 40,000 residents had to offer. And we're happy to tell you … more than you might think!
Leaving Philadelphia early morning, we were ready to start our Dover day just after breakfast. Let's give you an overview and tell you all about Dover!
Dover Overview
At just under 40,000 population, Dover isn't big by any stretch of the imagination. The city is located on the St. Jones River and features a central square known as The Green, which has witnessed a lot of history over the years and is now a site on the recently designated First State National Historical Park.. The city was once a stop on the Underground Railroad and if you're an historian or architecture fan, you'll find many buildings here which are listed on the National Register of Historic Places …
If Dover weren't a state capital, one might consider it as having a college town feel. Delaware State University is located here, along with the smaller Wesley College and a branch of the University of Delaware. Government and the military have the largest presence though – they're the top two employers in the city.
For Nascar fans, the famed Dover International Speedway hosts two large races yearly, and the nearby Dover Downs is a popular horse racing facility.
We're told the weather here is pretty nice – four distinct seasons and relatively mild winters. Summer can get a little sticky, but long spring and fall seasons more than make up for it …
What To See & Do In Dover
If you're visiting Dover for the first time as we were, a good starting point to get your bearings is at The Green. This historic center of town park is a noted local gathering place and on summer evenings you're likely to see local events and band concerts. It's the location of the Delaware Archives building, which also contains the Delaware Visitors Center, a convenient place to pick up maps and brochures and get the pulse of the city. The helpful staff here can offer suggestions according to your interests …
The Green is also home to the Old State House Museum and the midsize Biggs Museum of American Art. The Old State House offers tours, with costumed guides who tell Delaware's story from Colonial days onward. If it's a nice day, hook up with a First State Heritage Park Walking Tour. They're offered Monday through Saturday and last about 45 minutes. Starting at the John Bell House on The Green, you'll get an entertaining overview of Delaware's history from local historians … and best of all, they're free!
While you're strolling The Green, be sure to stop in at the Delaware Store, where you'll find Delaware themed gift items and prints by local artists. The building is the former site of the historic Golden Fleece Tavern, where the U.S. Constitution was ratified in December, 1787 making Delaware the very first state in the nation …
After soaking in a bit of history, fast forward to the present day with a visit to Legislative Hall, Delaware's State Capitol Building. You can take a walk in tour, although calling the tour reservation desk is advised. Unless the legislature is in session, guided tours run from 9 – 3 Mondays through Fridays and the first Saturday of every month.
These informative tours last about an hour and you'll be given an overview of the Hall, its history, and how the state government operates. You may even bump into the governor!
Area wise, Dover isn't that large, so getting around the city is relatively easy. You'll want to head to Dover's historic downtown area, the heart of which is Loockerman Street. If you're in the mood for shopping, you're in luck … Delaware shopping is tax free!
There are all kinds of stores and services here. One of the shops you'll want to visit is The Dover Art League, where you can shop for original artwork from local artists …
Farther afield, if you're heading toward the Delaware beaches, plan a stop at the Delaware National Estuarine Research Reserve, which is just south of Dover on Route 1. This is the St. Jones Reserve, situated along the St. Jones River. Here you can enjoy hiking trails and hands on exhibits featuring the estuaries (inland waterways) of the Delaware Bay area. Be sure to stop at the Delaware Native Plant Society nursery on site to discover the unique flora of The First State.
Dover Eats: Our Dining Recommendations
We were able to visit a downtown Dover favorite for an early dinner …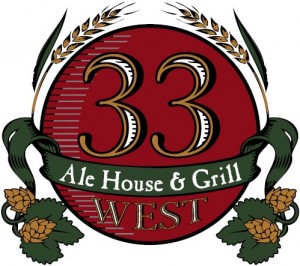 On Loockerman Street is the popular 33 West Alehouse & Grill, located 33 W. Loockerman. This is a good place to stop in for a beer and a bite, with big windows overlooking the foot traffic on Loockerman. 33 West offers over a dozen beers on tap, including several area brews. The menu features salads, sandwiches, crispy thin crust pizza, ribs, and seafood. Try the broiled crab cake sandwich!
Two other popular local choices downtown are Frazier's on the Water, a casual family owned spot overlooking the St. Jones River, and McGlynn's, a lively Irish pub. For happy hour or if you're staying the night in Dover, check out the Golden Fleece Tavern, a popular evening destination with occasional live music and great drink specials. The Golden Fleece is a reincarnation of the original tavern of the same name originally located on The Green …
You won't go wrong stopping at any of the places mentioned above!
Summary & Learn More About Dover
We were so pleased to experience Dover! It's a convenient stop on your way to or from the Delaware beaches and small enough to cover in a day. Plus, it's a very manageable drive to the shore – only about 40-50 minutes to Rehoboth Beach and Lewes …
Dover offers a great deal of history – The Green is steeped in the very essence of Delaware and the city is compact enough to explore on foot. The entire central Delaware area is awash with attractions – whether you're an outdoors enthusiast or simply like to explore museums or the state's many wineries and breweries. There's plenty to see and do in The First State …
If you'd like to explore Dover in more detail, visit their comprehensive website at VistDover.com. For more on Dover's historic downtown, visit the Downtown Dover Parnership.
Thanks for reading! We hope you enjoyed a virtual visit to Dover, and if you've got tips to add about Delaware's capital city, drop us a line at our Contact Us page …