Made In Minnesota Quick Facts
This Post is about Made in Minnesota Gifts and Specialty Minnesota Products
Want To See Your Business / Products On Our Made In Minnesota Page?
Visit "Advertise With Us"!
FEATURED MADE IN

MINNESOTA

BUSINESS

ES

Deneen Pottery: We're pleased to introduce you to this St. Paul based second generation family business that has grown by leaps and bounds since being founded in 1972 …
Deneen Pottery has built a nationwide business by producing beautiful, functional hand-thrown stoneware. The company is best known for their handsome pottery mugs – all handmade here in Minnesota by their staff of skilled craftspeople …
Over the decades, Deneen Pottery has cultivated quite a following of both business and retail customers. If you're a business looking for a specialty item to spotlight your brand for consumers, consider partnering with Deneen Pottery. Mugs are crafted with a unique process the company invented known as glaze engraving. In short, glaze engraving takes your logo artwork and placing it into the plaster mold which shapes the mug. The clay itself is then packed into the mold and the end result is a mug of unparalleled durability featuring your company's logo on the front …
Businesses ranging from National Parks to bed and breakfasts to museums and restaurants offer logo mugs made by Deneen Pottery to spotlight their brand. Retailers from all over the world happily report the brisk sales of these mugs, each crafted by hand with no two exactly alike …
We're pleased to note, though, you don't have to be a business or retailer to own one of these mugs – they're available to you directly at the Deneen Pottery website. Dozens of styles, glazes, and capacities are available, like the Tall Belly Mug shown …
You'll also find Deneen Pottery mugs at specialty retailers all across America. To find a retail location near you, visit their site and click the "Buy A Mug" tab and you'll see a Retailer drop down. Surprisingly affordable, a Deneen Pottery mug makes a perfect personal gift for any occasion. In addition, you'll discover more hand crafted stoneware at their website … the company also offers tankards, flatware, tableware, and more!
Visit the Deneen Pottery website, linked above, to learn about their rich history and to purchase one or more pieces of their quality stoneware for yourslef or anyone on your gift list. Proudly Made In Minnesota!

Steger Mukluks and Moccasins: If you're not from The North Star State, you might be wondering … what's a mukluk??
Mukluks are a type of winter footwear whose name is derived from the Northern Cree Indians. They're typically made from moose hide and are quite lightweight, although they're much warmer than traditional winter boots. Mukluks are extremely durable, comfortable, and beloved by Minnesotans and beyond …
Ely is the long standing home of Steger Mukluks and Moccasins, the best known manufacturer of this iconic footwear. Known the world over by outdoor enthusiasts (and anyone who loves having warm, dry feet), Steger mukluks are crafted here for men, women, and kids …
Each pair of mukluks are made with durable, flexible treaded rubber soles, ensuring not only comfort but secure footing in even the most snowy and slippery conditions. Their wool felt liners and cushioned insoles ensure flexibility, while allowing your feet to breathe and remain comfortable and dry. They're available in a variety of styles – perhaps you've seen Steger Mukluks featured in a few popular movies set in Minnesota!
Click through to their website to see the entire collection of mukluks, moccasins, clothing, and more. They've been proudly made in beautiful Ely for well over 30 years …
Wintergreen Northern Wear: Here at State Gifts USA, we love featuring family owned businesses that speak to the very essence of their home state …
A lively hard working town, Ely, MN sits in the northeast area of the state and serves as the gateway to the famous Boundary Waters Canoe Area Wilderness. It's home to a family owned and operated business offering quality outdoor apparel for men, women, and children and we're pleased to introduce them to you …
They're Wintergreen Northern Wear, one of Ely's anchor businesses. Since 1987, the company has designed, cut, and sewn quality outdoor wear that's beautifully hand crafted and more than tough enough to withstand the harshest conditions …
From all season jackets to pants, vests, and accessories, you'll see why Minnesotans of all ages rely on Wintergreen Northern Wear for functional, good looking outdoor wear. Check out the Anoraks (made for men, women, and kids), originally designed for North Pole expeditions. These Full Zip Expedition Shell Anoraks are designed to repel wind and retain body heat and are the highest durable and very breathable. Anoraks (pictured) are a signature item and have been relied upon by outdoors enthusiasts for decades …
You don't have to be a Minnesota native to experience the rugged comfort of Wintergreen Northern Wear – they ship all over the country and beyond. Click through to their website, linked above, to discover some of the best made, long lasting outerwear in the U.S. Now you know what astute Minnesotans have known for over 30 years!
Proudly Made in Ely, Minnesota …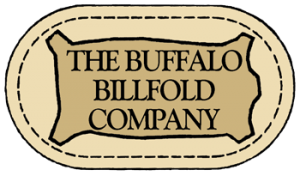 The Buffalo Billfold Company: Did you know Interstate 90 is America's longest road? Stretching from Massachusetts to Washington, iconic I-90 travels through thirteen states for over 3,000 miles …
As you travel the length of Interstate 90, you'll encounter big cities, rolling farmland, and small welcoming communities … the very essence of America. As this great highway traverses across southern Minnesota, one of the many small cities you'll be near is Worthington, a community of just over 12.000 population in the southwest corner of the state …
Worthington is the home of a one of a kind family owned business that's been around since 1972. We're pleased to introduce you to The Buffalo Billfold Company, proud craftsmen of fine leather wallets, purses, belts, briefcases, and much more …
If you're looking for a handcrafted, practical gift that will last a lifetime and beyond, you're invited to visit the impressive selection of carefully crafted billfolds, computer accessories, glasses cases, or over two dozen other selections, all made one at a time from genuine American buffalo leather. A true slice of Americana, buffalo leather is durable, timeless, and exceptionally good looking …
Guys and gals alike will love the wide array of sure to be appreciated gift items you'll discover at the Buffalo Billfold Company website. We especially like the Limited Edition American Bison Leather Flight Bag, pictured and linked immediately above. It's handcrafted on demand with solid brass hardware and the highest quality bison leather. Individually numbered and featuring a handsome, natural finish, these flight bags are created in extremely limited quantities …
For every day use, choose from Buffalo Billfold Company wallets, belts, card cases, and purses. Each will make a perfect gift for holidays, special occasions, or graduation celebrations. Have a musician on your gift list? Check out the very cool Buffalo Leather Guitar Strap and matching Buffalo Leather Guitar Pick Case … they're certain to hit the right note with anyone fortunate enough to be a recipient!
While you're shopping, don't forget to take care of Number One (you) … if it's time to replace that tattered wallet or to simply freshen your look, you'll find a wide array of practical, finely crafted items you'll be proud to own, ranging from belts to business card holders and business card holders to briefcases …
Also, be sure to check out Buffalo Billfold Company's "Historic Reproduction Series" as well as their Limited Edition items. Each of these categories offers unique specialty items for business, travel, fashion, and good old every day use …
We're proud to feature the timeless craftsmanship of The Buffalo Billfold Company here on our Made in Minnesota page. Click through to their website, linked above, to learn more about their fine products and to place your order …
Tina Floersch Design & Photography: One of the most rewarding aspects of owning State Gifts USA is the opportunity to showcase some of America's talented, vibrant artists. We're so pleased to introduce you to graphic designer and creative photographer Tina Floersch and her blossoming new business Tina Floersch Design & Photography …
A Minnesota native, Tina's educational background features a degree in graphic design and interactive media. Before launching her own company, Tina was promoted to a Design and Marketing Manager position at a systems engineering firm and is now pursuing her passion for graphic design and photography …
A multi talented individual, you can see some of Tina's designs at her attractive website, linked above. Be sure to check out the "Shop" tab, where you'll find the fantastic Minnesota Reppin' Tee, inspired by the qualities of The North Star State …
Perfect for anyone who loves Minnesota, the Repin' Tee features the state flower (the beautiful Lady Slipper), Paul Bunyan, and of course the legendary Babe The Blue Ox …
While you're there, be sure to check out more of this rising young talent's designs, including posters (shown), stickers, and a very cool Kaleidoscope Pop-Socket. The Pop-Socket transforms the capabilities of any mobile device by offering a convenient grip, stand, or ear bud management system. Colorful and fun!
Tina also offers on site photography services for weddings, events, portraits, concerts, product and corporate needs, and much more. For aspiring artists in need of counsel and guidance, conducts personal career mentoring focusing on photography and business education, tailored to your specific needs …
Check out Tina's website and become better acquainted with her design, photography, and mentoring services. We can't wait to see how far this talented young artist progresses!
Next Innovations: Walker, Minnesota is a small town located in the western part of the state about three hours west of the Twin Cities. Nestled near the banks of the Chippewa River, it's the home of one of the country's most vibrant manufacturers of wholesale home and garden decor … and much more!
Meet Next Innovations, a proud Made in America products company that's well known for their unique, colorful handcrafted designs. From retail and industrial signage to garden decor to something fun and eye catching for your man cave, the folks at Next Innovations create products designed to impress and last for decades …
Whether you're a wholesale or retail customer, you're sure to find an eye catching, quality design that will perfectly accent your home or place of business. Offering over 350 metal art and related products, Next Innovation designs are proven sellers in art galleries, garden centers, boutiques, and hardware outlets …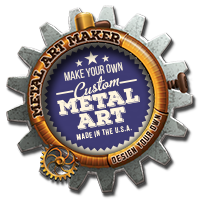 If you like to "design your own", check out their sister site, MetalArtMaker.com. Here you'll quickly and easily design your own metal art, organizers, wall art, and dozens of other products. Just upload your photo and personalized text and the company's metal artists do the rest!
Visit the Next Innovations website to download their latest catalog, featuring an ever expanding array of the latest designs. Each piece is crafted with a vibrant, durable surface that's resistant to UV Rays, scratches, and corrosion. In addition, the company's 7 Step Infusion Process chemically bonds the stunning colors and layered designs into the ultra durable steel surface …
The perfect choice to highlight any living space or place of business, Next Innovation brings art to life! Click through to their website, linked above, to discover their full line and learn more …
Made in Minnesota!
Abdallah Candies: Ask any Twin Cities area resident about their favorite chocolates and this iconic family owned business is sure to be mentioned …
They're Abdallah Candies and they've been an area staple for over 100 years. Located in south suburban Burnsville, this company is best known for their chocolate delights (we love their dark chocolate pineapple creams). Among their many specialties are caramels, cherry cordials, toffee, and more …
Pictured is their Downtowner Collection, available in person at their Burnsville location as well as online. It contains milk and dark chocolates and the aforementioned butter toffee, cordials, and caramels. A wonderful and thoughtful gift from Minnesota that's sure to be appreciated!
Click through to their website and see everything this fourth generation family owned business has to offer. We make it a point to stop in every time we're in the Twin Cities!
Pearson's Candy: This Twin Cities icon has been a North Star State tradition for over 100 years. Their one of a kind candies, some of which you'll recognize from your youth, have been an important part of Minnesota for decades …
They're probably best known for their legendary Nut Goodies, a chocolate covered peanut bar with a creamy maple center. There's no other candy like it! They also produce classics like the Salted Nut Roll, Bun bar, and Bit-O-Honey bars. Seasonal treats like Purple Mint Patties and Marshmallow Chick N' Egg are familiar sights around Easter time …
Pearson's Candy is available at many local and national retailers (there's a list at their website) and is also available for purchase at their online store. Just click through to their site and look for the "Buy" tab …
Any Minnesotan will appreciate a gift of Pearson's!

Duluth Pack: Without question, Duluth is one of our favorite Upper Midwest cities. It's home to about 90,000 residents, but in many ways plays like a smaller town. The city rises dramatically from the shores of Lake Superior, and a mere 5 minutes north of downtown you're literally 600 feet up …
It stands to reason Duluth is an outdoors mecca. From skiing in winter to hiking and biking in summer, the city is alive with a healthy, active vibe. One of Duluth's best known companies, Duluth Pack, is instrumental in this mindset. This company, headquartered in the heart of downtown, makes outdoor gear that's so well made and durable it lasts for decades …
We were fortunate enough to see where all the garments, packs, totes, and other Duluth Pack gear is made. This high quality gear is indeed Made in America and more specifically, proudly crafted in Duluth.
Visit their website and you'll see their entire line of apparel, totes, camping gear, packs, handbags, wallets, and much more. Suffice it to say, if you're looking for a gift that'll be appreciated for years, you'll find it here …
Pay Duluth a virtual visit by checking out the Duluth Pack website – we guarantee it'll make you want to visit this lively city on the shores of Lake Superior!
Hands of Harvest: We recently spent the better part of a week up on Minnesota's north shore – the scenery from Duluth northeast on Highway 61 is as spectacular as advertised! Our plans had us staying two nights in Grand Marais, a harbor town hugging Lake Superior's northern shore. It's a wonderful, scenic town with some terrific restaurants and several creative independent shops …
As luck would have it, I ran out of shampoo while in Duluth and found a natural shampoo bar in one of the downtown Grand Marais stores. It's made by local resident Hana Senty, who has a nice Etsy shop called Hands of Harvest.
The shampoo bar is fantastic – I wish we'd bought more than one! It offers a rich, moisturizing lather and contains all sorts of healthy natural ingredients like Avocado Oil, Cocoa Butter, Cinnamon, and more …
Hana also makes several other natural soaps, many featuring the scents of the North Shore. Invigorating, peaceful, and cleansing!
Try to visit Grand Marais if the opportunity arises – you'll love it – and in the meantime click through to the Hands of Harvest shop to see all the different natural soap offered. Great for gifts!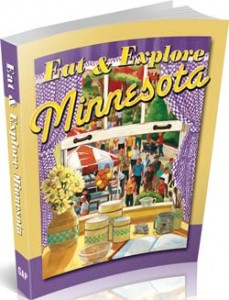 Eat & Explore Minnesota Cookbook: We love cookbooks which explore the unique cuisine of an individual state, and that's why we're pleased to tell you about this new 272 page volume from Great American Publishers.
It's the Eat and Explore Minnesota Cookbook, a collection of wonderful recipes from The North Star State along with tips on places to visit. There's also an overview of some of the state's most well known annual events, like the Detroit Lakes Polar Fest and the Greek Festival in Minneapolis.
Some of the tantalizing recipes include walleye cakes, wild rice apple salad, smoked trout pate, and all kinds of baking recipes for desserts and holiday gatherings. A great economical gift for anyone who holds Minnesota near and dear to their heart, you can order this great new cookbook directly at the website linked just above.
Enjoy the many flavors of Minnesota!
Seventh and Stone: We're convinced one of the most beautiful areas in the country is Minnesota's North Shore. Stretching 150 miles from Duluth to the Canadian border, the scenery is spectacular. You've got the broad vista of Lake Superior on one side of your vehicle, and the Sawtooth Mountains on the other.
Along the way, there are several charming towns hugging the shoreline, one of which is Two Harbors, just a short drive from Duluth. If you're ever fortunate enough to be up this way, don't miss a unique hand made goods shop called Seventh and Stone.
Featuring unique accessories made by local artists, the shop is housed in owner Barbara Stellmach's long time family home. A self taught jewelry designer and metalsmith, Barbara uses Lake Superior stones in many of her designs. Leave the tacky tourist gadgets to someone else – the works from Seventh and Stone are a truly special gift from The North Star State …
if you can't make it to Two Harbors, just click through to the shop's website where you can shop online at their Etsy store. Earrings, necklaces, rings, and more await – a real touch of the North Shore!
Sivertson Gallery: Founded in 1980 in Grand Marais, this gallery is well known for their appealing collection of local artwork in a wide variety of mediums. Over the last 35+ years, the gallery has become a destination for art of the North Shore, spotlighting the work of over 60 local artists as well as Native American and Canadian artists …
With a location in Duluth's vibrant Canal Park section as well as downtown Grand Marais, Sivertson Gallery is your go to choice if you're looking to capture a special memory of Minnesota's beautiful north. Photographs, paintings, prints, ceramics, and home decor are just some of the special pieces you'll find at their on site locations and online. Lake Superior stone jewelry, books, wood carvings, and more make great gift ideas for anyone who loves The North Star State …
We particularly love the print pictured – it's taken from the famous Rose Garden spanning back across the water to the Aerial Lift Bridge. A perfect visual memento from Duluth! Check out the gallery's selection online and be sure to pay them a visit whenever you're in Duluth or beautiful Grand Marais.
Northern Lakes Wild Rice: If you're from The North Star State, you've probably heard of and enjoyed wild rice. But did you know wild rice is not actually a rice grain? It's really a type of aquatic grass seed and harvested in lakes via a time honored method using long poles while traveling in a canoe …
It works like this …
Two people are in the canoe with the person in the back using a long sturdy pole to guide the vessel through marshes, streams, and shallow lakes. The person in front uses a pair of smoothly carved sticks to pull the rice stalks toward the canoe and tap the seeded pod to knock the ripe grains into the canoe. Grains which don't dislodge are left for a later harvest or fall into the rich water bed soil to seed next year's crop.
Real wild rice varies in color from green to shades of brown to black, depending where and when it's harvested. The grains are irregular and make an attractive side dish. It cooks up just like long grain brown rice, in about 30 minutes and offers a distinct, nutty flavor. Wonderful with fresh fish!
A Minnesota company who harvest wild rice in the traditional way described has recently begun selling their packaged rice online for everyone to enjoy! They're Northern Lakes Wild Rice and you can buy in quantities of up to five 1/2 pound or 1 pound packages. There's some great recipes on their site, so check those out when you click through …
A gift that's truly native to Minnesota and it's very healthy for you too!
Triple Crown BBQ Sauce: Minnesota and barbecue? You'd be surprised … there are dozens (if not more) great BBQ joints in The North Star State, with the Twin Cities area leading the way. And in Minneapolis, a small business creating all natural, certified organic barbecue sauce helps put the state's BBQ scene on the map …
They're Triple Crown BBQ Sauce, who combines organic ingredients into 160 gallon batches to make one fantastic sauce! A three time State Fair Blue Ribbon champion, Triple Crown's sauce also offers the distinction of being gluten free & vegan …
Thick, slightly sweet, and savory, the company packs in gallons three packs, and two bottle gift packages – perfect for the BBQ lover in your life. On their site, you'll find a great recipe for Triple Crown Organic BBQ Wild Rice Bison Meatballs – now if that isn't Minnesota we don't know what is!!
Click through to order for yourself or as a nice gift …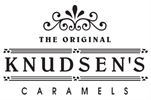 Knudsen's Caramels: We've been visiting Red Wing for over 30 years now, every time we're near the Twin Cities or in southeast Minnesota. I remember telling someone about my first visit back in the 80's and they almost immediately asked me "Did you stop at Knudsen's Caramels?". Indeed I had, specifically because it was suggested I do so both before and during my visit to this picturesque river town …
Knudsen's Caramels is located in the heart of Red Wing on 3rd Street, about two blocks from the famous Red Wing Shoes. If you can't find it, ask anyone in town and they'll either tell you where it is or walk you over to it. Their specialty, as you might surmise, is hand made caramels … soft chewy, buttery, and bursting with flavor!
Family owned and operated, Knudsen's has been making their special caramels since the 80's and they're well known and beloved all across the region and actually all across the country. Nothing short of fantastic, you can buy them at their website in various sized packages and have them shipped anywhere in the USA …
But if you get a chance, visit Red Wing, stroll the town for an afternoon, and stop in for some fresh caramels at Knudsen's. It's a real slice of Minnesota and a real slice of Americana!
Sturdiwheat Foods: Red Wing is one of our favorite destinations in The North Star State. Nestled in the southeast section of Minnesota along the upper Mississippi River, this welcoming town is offers beautiful scenic vistas and an appealing, walkable shopping district with a hometown feel …
One of the several long standing companies based in Red Wing is Sturdiwheat Foods. They've been around since 1939 and are well known for their healthy and convenient all natural mixes. Among the many products they create are bread and pancake mixes, hot cereals, dessert mixes, coatings, and more …
We really like their Lemon Corn Bread Mix, a very easy to make treat which simply requires adding water and butter. It's one of over a dozen bread mixes available at their website, including a true Minnesota specialty, Wild Rice Bread.
Studiwheat also offers a number of sample packages and gift baskets like the "Our Hometown" basket pictured. It contains Sturdiwheat products along with locally made caramels, chocolates, and a small Red Wing Pottery mug. A really nice gift from this charming Minnesota town!
Click through to their website to see all of their products and to order online …
Scarlet Jewell Maple Sugar Shack: If you thought maple syrup was the sole domain of the northeastern states, we're pleased to acquaint you with this small operation located in Sandstone, MN just west of Interstate 35 traveling toward Duluth …
In a way, maple syrup is like honey and wine – it's an artisan product whose flavor differs depending on where it's sourced. As an example, syrup from the northeast will offer a different flavor profile than one bottled in the Upper Midwest. It's definitely true that not all maple syrup is the same!
Founded in 2010 on 40+ acres of red and sugar maple trees, Scarlet Jewel Maple Sugar Shack bottles their syrup in various sizes, from 1/2 pints to gallons. It's a real taste of The North Star State!
The link above goes to their Facebook page – you'll find a link where you can buy the syrup online for yourself or as a sure to be appreciated gift. Enjoy!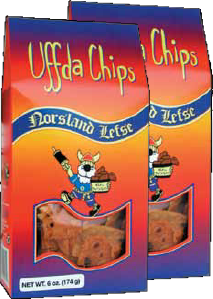 Norsland Lefse: About 35 miles due west of LaCrosse, WI you'll come across Rushford, a small southeastern Minnesota town. This area is known for Norwegian-Americans and one of the more prominent stores in town is Norsland Lefse. Lefse, well known to Norwegians, is a tortilla like creation made of potatoes and commonly served for dessert, rolled up with butter, sugar, or jam.
Norsland Lefse is one of the few places in America making this treat – it's created right here in their factory. It's very popular during the holiday season and is mail order shipped all across the country. Their store features a number of traditional items in addition to lefse, including the famous Uffda Chips, which are similar to potato chips but a bit thinner. They're actually made with lefse and delicious!
You can also order any number of Norwegian specialties and they carry lutefisk! If you're ever in this part of Minnesota, be sure to stop by. Their bakery is always turning out fantastic muffins, pastries, doughnuts, and more. It's the perfect place to stop for a quick breakfast on the go …
Click through to the Norsland Lefse website to see all they're creating and carrying, and don't forget the Uffda Chips!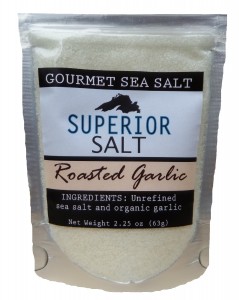 Superior Salt: Have you ever traveled to Minnesota's North Shore area? Stretching east by north east on Highway 61 out of Duluth, the North Shore is one of the most underrated beautiful drives in the United States. From downtown Duluth, it's about 150 miles to the Canadian border with the grand vistas of Lake Superior on your right and dense forests and bluffs on your left …
Along the way is the beautiful small town of Grand Marais, an ideal place to relax and unwind for a few days. This small town of about 1,300 is home to a small company called Superior Salt. They process sea salt and infuse it with flavors reflecting the Lake Superior and North Shore environs like Lavender, Roasted Garlic, Blueberry, Grilled Onion, and more.
We love using sea salt as a seasoning agent for many of our dishes. It's very concentrated (and all natural) so a little goes a long way. Use it in soups, wraps, and stews for a special burst of flavor. It's an excellent finishing salt for any rice dish, and it's particularly helpful for livening up plain white rice. If you're like us, once you use sea salt, you'll never go back to standard table salt again.
Superior Salt makes a great gift for home gourmets and foodies. You can order any of their flavors directly at their website and they'll ship right to your door …
A gift that's sure to be appreciated, direct from Minnesota's North Shore!
Cookie Temptations: Duluth, known as the Gateway to Minnesota's North Shore, is a bustling mid size city at the western edge of Lake Superior. This busy port city is home to many scenic attractions and many creative small businesses like the one we're spotlighting here, Cookie Temptations. Owner Jennifer Young oversees the creation of gourmet sugar cookies spectacularly decorated with fine chocolate, along with numerous other delightful cookie bouquets …
Using only natural ingredients, Cookie Temptations hand rolls, cuts, and designs freshly baked sugar cookies for special occasions or just for a special treat! Seasonal themes and personal occasions like birthdays, baby showers, and anniversaries are just some of their specialties. Corporate gifts are available as well and their in house designers are happy to create something truly unique.
Click through to their website to see all their creations, like the Birthday Celebration cookies pictured. They'll ship nationwide and many of their most popular designs are beautifully displayed in their online store to exemplify their unique creative work!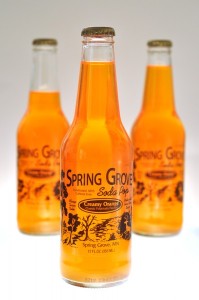 Spring Grove Soda Pop: The town of Spring Grove is located in the extreme southeast corner of the state, not far from the borders of both Iowa and Wisconsin. The town is the oldest Norwegian settlement in the state, founded in the 1850's. Spring Grove's oldest business, stretching back well over 100 years, is the Spring Grove Soda Pop company.
This small company used to only distribute their flavorful sodas in a limited geographical area in Minnesota, Iowa, and Wisconsin. They now have a handful of distributors in other states, although Spring Grove Soda Pop is not commonly seen in standard grocery store shelves. Fortunately, it can be purchased online, and there's a link to do so via the "Contact Us" page on their site.
The company makes ten flavors in all – Strawberry, Root Beer, Orange, Black Cherry, Lemon Sour, Creme Soda, Lemon, Grape, Rhuberry, and Orange Creme. The Lemon Sour flavor is great as a mixer in alcoholic drinks like a Vodka Lemonade. The Orange Creme is our favorite though … it tastes just like a Dreamsicle and has a pleasant vanilla flavor.
Spring Grove's most well known variety is their Rhuberry. As the name implies, it's a mixture of rhubarb and strawberry flavors (sweet and tart) and is served at many rhubarb festivals in the Upper Midwest.
Whatever your favorite flavor, you can order it online, so click through to their site to get some!
Northern Waters Smoke Haus: There are so many great small cities across America that sometimes it's hard to narrow down vacation "to do" destinations …
One such place is Duluth, a city of roughly 90,000 situated on the far western edge of Lake Superior. Almost literally built into the bluffs and cliffs rising from the shoreline, Duluth is a city full of personality. Food lovers, beer fans, and outdoorsmen will feel right at home here, and if you happen to be all three, so much the better! And the city's location at the western tail of the largest Great Lake creates a micro climate that somewhat moderates the cold winters of the Upper Midwest …
Duluth is a delightful city to visit, and one must see foodie stop is located right on the shoreline. It's the Northen Waters Smoke Haus, a small shop serving up some of the best smoked fish, meat, and sandwiches you'll find anywhere. They're well known for their smoked pork, bison pastrami, ham, local fish, and more. If you're ever in Duluth, plan to stop here – their sandwiches are positively awe inspiring!
If Duluth is a little out of your way, the Smoke Haus ships all over the country. In our estimation, one of their best gift packages is the Lake Superior Gift Box, shown. It's quintessential Duluth and includes two chunks of Lake Superior smoked trout and one whole smoked whitefish – the perfect Minnesota themed gift for someone you really want to impress!
Check out their wonderful selection of smoked meat, fish, and more directly at their website …

RBJ Spreadable Fruit: Crookston is a town of just under 8,000 in the northwest corner of Minnesota, about 40 minutes from Grand Forks, ND. This invigorating, natural area is home to the meandering Red Lake River, which flows through the heart of town. Crookston is also home to a company with nationwide reach, RBJ's Spreadable Fruit, as well as the restaurant which launched the company into business, RBJ's Restaurant …
Kin Samuelson, owner of the company, was working at RBJ's (her dad's restaurant) making a batch of her grandmother's rhubarb-strawberry spreadable fruit one day when a few customers noticed the aroma and asked for a taste. Soon, the spreadable fruit was being sold in jars as a side business within the restaurant, then ultimately blossomed into an endeavor of its own. Now, the company's line of spreadable fruit, jellies, syrups, and more are featured in gourmet and gift shops all across the country!
The company now makes three versions of spreadable fruit – the original strawberry-rhubarb, strawberry almond, and strawberry-peach. Unique syrups have been added to their product line, like chokecherry and elderberry, as well as flavored whipped honeys and jellies …
You can order any of the RBJ's products at their website, where they also offer an extensive variety of gift packs and baskets. Enjoy the fresh flavor of northwest Minnesota!
Hunters Reserve Wild Game Products: Based in Plymouth, Hunters Reserve has built their business around gourmet wild game specialty food products. Summer sausage, jerky, cuts of wild game, and wild game cheese spreads are just a few of the items the company offers …
We've been enjoying non traditional cuts of meat like bison, antelope, and elk for quite some time. First of all, these cuts are healthier for you than traditional beef as they have less fat and cholesterol. Second, they're actually less time consuming to cook – wild game is typically best served medium rare and can be prepared equally as well on a grill or stove top …
Pictured is Hunters Reserve Pheasant and Smoked Gouda Cheese Crock. Ideal as an appetizer spread, it contains smoked gouda cheese along with diced piece of pheasant summer sausage. Similar spreads are available with bison, venison, and elk.
Uniquely Minnesota pantry items are also available at their website, like traditional wild rice, six grain fish batter mix, and several different wild rice pancake mixes. Any would make a wonderful gift!
Click through to the Hunters Reserve site to see all their products and to order …
Ulmer Stoneware: Renowned artist Jim Ulmer is the owner and creative force behind Ulmer Stoneware, creating a variety of stoneware pottery that has garnered a national following. Using various pottery techniques, Jim creates handsome goblets, bowls, trays, and dinnerware place settings like the one shown …
As you can see, pieces are glazed to create a landscape view. Each piece is one of a kind, and inscribed with the word "Ulmer" underneath, identifying it as genuine Ulmer Stoneware. You can order these pieces via the Ulmer Stoneware site – an ideal gift for loved ones that will last decades and beyond!
At the Frequently Asked Questions section of the website, the artist provides usage recommendations for heating, cleaning, etc. As with any piece of fine pottery, follow these guidelines to ensure you'll own and treasure these stoneware pieces for years to come …
Ulmer Stoneware will ship anywhere in the country – check their website for more details!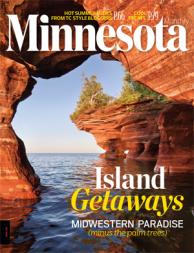 Minnesota Monthly: For a timely and economical gift for someone who enjoys The North Star State, consider a subscription to Minnesota Monthly, the state's leading lifestyle magazine …
Every month, Minnesota Monthly covers the entire state's food, travel, and cultural scene. Enjoy in depth features on style, events, the restaurant scene, and much more …
Each issue is filled with beautiful photography from around the state and is an indispensable guide to everything you need to know about Minnesota.
Gift subscriptions are available online at their website and they are sure to be appreciated!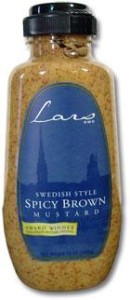 Ingebretsen's: A Minneapolis landmark since 1921, Ingebretsen's is a popular Nordic themed store for clothing, crafts, home goods, food, and more …
It's a fun place to browse and shop, especially if you've got an appreciation for the Nordic heritage. Even if you're not, it's a must see Twin Cities shopping experience!
We particularly enjoy some of their food products, like their baked lefse, a special dessert treat, and their lingonberry chocolate fudge …
We are also big fans of Ingebretsen's Swedish style brown mustard, called Lar's Own Swedish Mustard. It's great on sausages or deli sandwiches and comes in mild and spicy varieties (we like the spicy!) …
Be sure to check out their site to see all their unique products, or better yet, pay them a visit in person on Lake Street in Minneapolis!
Sweet Jules Gifts: This artisan candy company based in Saint Joseph, MN is owned and operated by sisters Jule Vranian and Hope Klocker. After growing up in a restaurant family, they opened the business in 2009 and specialize in caramels …
One of their unique creations are called Pub Crawl Caramels. They're made with beer and ale from some of Minnesota's best microbreweries and brewpubs. Four different breweries are represented, including Town Hall in Minneapolis to Lift Bridge Brewing Company in Stillwater …
Pub Crawl Caramels come in four different sized gift boxes, from eight caramels to the recommended one pound box which has 32 caramels, eight of each flavor. It's a great and unique gift for anyone who enjoys beer as well as caramels!
Take a look at all the Sweet Jules Gifts products and gift ideas at their website … cheers!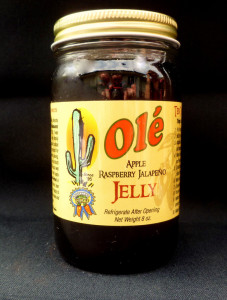 Ole Products: Pronounced "olay", Ole Products is based in Detroit Lakes, MN and well known for their salsa, previously served in the family restaurant located in Colorado. The owners sold the restaurant, kept their recipes, and moved back home to Minnesota, where they now market a variety of products like salsa, jalapeno jelly, mixes, and pickles …
Ole Products can typically be found in stores in the Upper Midwest, or directly from their online store. We are partial to their jalapeno jellies, which make a great appetizer when mixed with softened cream cheese.
Choose from Lime, Apple Raspberry, Cranberry, and a Four Berry sugar free variety. We love the apple raspberry flavor, which blends wonderfully well with the jalapeno kick!
You can also try their signature salsa, jalapeno pickles, and olives. Order a jar of any for yourself and another as a gift!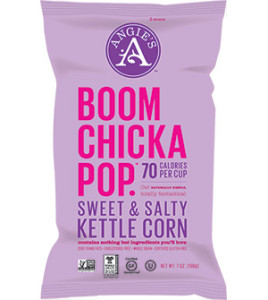 Angie's Popcorn: Angie's Popcorn began in 2001 when a local Mankato couple, Angie and Dan Bastian, began selling their fresh kettle popcorn at local events. When they gave bags of popcorn to Minnesota Vikings players and coaches (who hold training camp in Mankato), their popcorn caught on and is now distributed nationally. You'll find it in the natural food aisles of grocers, health food stores, club stores and more all across the country …
If you enjoy popcorn that's a little sweet and a little salty, Angie's Popcorn is for you! This stuff is really good … our favorite is the Sweet and Salty Kettle Corn. You'll also find flavors like Sea Salt, Caramel and Cheddar, White Cheddar, and Sweet & Spicy …
If you can't find Angie's Popcorn in a store near you, order it online at their website as a gift or just for your family! You can buy any of the flavors in family sized bags, snack packs, or 12 packs. A nice gift from a beautiful part of Minnesota!
Kramarczuk's: Ask anyone in the Twin Cities where to find a good deli and sausage maker, and chances are great you'll be directed to Kramarczuk's on Hennipen Avenue in Minneapolis …
A Twin Cities tradition, Kramarczuk's has been making their signature sausages since 1954. It's a really cool place to wander around … a combination deli, bakery, sausage house, and restaurant. Every time we're here we enjoy an inexpensive casual lunch and pack a cooler with their wonderful encased meats …
We love their Smoked Ukranian sausage … made with pork, black pepper, and cloves. It can be served warm or cold (we prefer gently heating and serving on a sausage bun with mustard) and it's one of many varieties you can order at the Kramarczuk online store. A good way to try several varieties is via the Grilling Sampler … you'll enjoy Andouille, Bratwurst, Kielbasa, and Kramarczuk's unique Chicken Apple sausage. The sausages are fully cooked – just finish them on the grill and serve!
Any of Kramarczuk's sausages make a great gift from Minneapolis … visit their site and taste the tradition!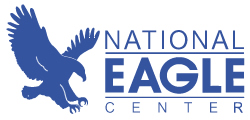 National Eagle Center: One of the things we like to do here at State Gifts USA is introduce our visitors to specific animal charities in each state. Generally, we strive to spotlight non profits helping wildlife typically found in that state, like the National Eagle Center in Wabasha, MN …
The National Eagle Center is located along the banks of the Mississippi River in Wabasha, a small Minnesota town located between Winona and Red Wing. In this area, bald eagles and golden eagles are frequently seen in the wild. Even in the coldest winters, the river never freezes due to swift currents and the eagles can find ample fish to feed upon …
The Center is an interpretive facility to help educate the public about these beautiful birds and help eradicate ongoing threats to their species. Live eagle programs are held daily for visitors and feature the Center's eagles who are permanently housed here. These eagles have been taken in due to injuries preventing them from surviving in the wild, and they love to demonstrate their abilities and talents!
You can help support the National Eagle Center at their website via direct donation or membership programs which include subscription to the quarterly newsletter, "Wingspan". There's also a Wish List published on the site outlining physical items which help the eagles who live here …
Be sure to click through to their site to meet the eagles and learn their individual stories!

MinneSalsa: Called "The Original Micro Brewed Salsa", MinneSalsa is a small company located in Hugo, MN. The slogan isn't meant to imply there's beer in the salsa … just that the salsa is created in small batches with high quality ingredients, just like a micro brewed beer.
The chunky, hearty salsas made by MinneSalsa come in mild, medium, and hot varieties, as well as a Black Bean and Corn variety. The hot version contains jalpenos, habaneros, and serrano pappers. The medium, our favorite, contains a bit of brown sugar to balance the peppers. Use the Black Bean and Corn Salsa as a warm accompaniment to tortilla chips (ideal for nachos!) or spoon a bit into your chili or stew recipes.
Order a four pack of their salsa (one of each) as a great gift for someone with a soft spot for Minnesota, or just for yourself! Check out their website for details, visit MinneSalsa.com …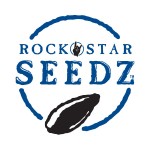 Rock Star Seedz: Are you a fan of sunflower seeds as a snack? If so, take a look at Rock Star Seedz. Not only does this company produce and package standard salted sunflower seeds, but they've also created several unique flavors for you to enjoy …
In addition to traditional salted, they offer Blazin' Buffalo, Dill Pickle, Bloody Mary, and Tangy Ranch. Lots of tasty options for sunflower seed lovers!
The company has its roots back to the mid 1990's and is now owned by Perfection Packaging of Mankato, MN. You can order any of these seeds at the Rock Star Seedz website linked above in single flavors or assortment cases …
Golden Fig Fine Foods: St. Paul based Golden Fig Fine Foods creates gourmet spice blends, sugars, and vinegars to help add a touch of pizzazz to anything you're cooking or baking …
Owned by Laurie McCann Crowell, they offer a great blend called Dynamite Herbs. This spice mix contains tarragon, basil, lemon peel, onion, and white pepper. Try it on any type of fish, particularly shellfish, as a marinade or an add on …
For baking, there's chocolate mint infused sugar, cinnamon orange infused sugar, and other unique flavors. Balsamics and dip and spread mixes are also available and made on site …
Golden Fig has quite a few gifts baskets available, including Minnesota themed gifts which include both their own products and that of other North Star State companies … check their website for all the details and to order …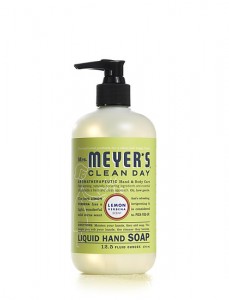 Mrs. Meyer's Clean Day: A — based company making earth friendly cleaning products, Mrs. Meyer's aims to make every day cleaning a little more pleasant. The company's cleaners, soaps, and hand and body products feature garden inspired scents like lavender, basil, and lemon verbena …
From an environmental standpoint, these cleaners are far and away better for the environment as well as your health. Made from plant based products and natural essential oils, these cleaners don't emit harmful fumes or taint the water supply when washed away. Some of the renewable plant resources used include coconut, olive, corn, soy, and palm. None of the products are tested on animals, underscoring the company's environmental concern …
Some of the Mrs. Meyers product line includes household cleaners, laundry products, and liquid hand soap. The hand soap is concentrated and only takes a small amount to clean and disinfect your hands … it carries the motto "Lather. Rinse. No Need to Repeat."
Check out the company website for gift products too … give the gift of a clean and happy home! Some of the most popular gifts sets include a "Kitchen Basics" package and a Household Cleaning Gift Set …
History of Minnesota
Minnesota Trivia and Fun Facts

1). On May 11, 1858 Minnesota was the 32nd state admitted to the Union …

2). Singer/Songwriter Bob Dylan was born Robert Zimmerman in Duluth in 1941 …

3). The Southdale Mall in Edina was the world's first enclosed shopping mall …

4). The famous Mall of America was built on the former site of Metropolitan Stadium. Both the Twins and Vikings played there through their 1981 seasons. The Met's former home plate site is marked with a plaque in the mall's amusement park area …

5). The famed Mayo Clinic in Rochester is the first and largest not-for-profit medical center in the world …

6). The Mississippi River begins in Minnesota in Clearwater County …

7). Located northwest of Grand Marais, Eagle Mountain is Minnesota's highest point at 2,297 feet.

8). Minnesota is the 12th largest state in terms of total area …
Bare Honey: Pictured is a product from Bare Honey of St. Paul, MN. It's a spreadable raw honey which is infused with wild pollen collected by bees. This type of natural, organic honey is reputed to be one of the best combatants of seasonal allergies … and because it's spreadable, it's easier to use.
Bare Honey is proud to tout their honey as "beyond organic", meaning there are no chemicals, pesticides, or antibiotics utilized anywhere in the process, from hive to jar. This small family run outfit creates several unique honeys, including a Hot Honey which is infused with smoked chile peppers. Several different gift boxes are available, and they offer a unique "Adopt A Hive" program which allows the adopter to follow along with the honey creation process without having to do the work!
Find out more details at the BareHoney.com website …
Walleye Direct: Unofficially known as "The Land of 10,000 Lakes", Minnesota is renowned for its great fishing. Northern pike, walleye, muskie, lake perch, and bluegill are just a few of the freshwater fish commonly found in Minnesota waters …
If you're not a fisherman, you can have fresh fish fillets shipped directly to your home or as a gift by Walleye Direct, a fish processor from Minneapolis. They even ship beer battered walleye fillets … all you have to do is heat them up!
Walleye Direct is also a great source for lutefisk, a Norwegian specialty that's very popular in Minnesota. It's a salted cod fish, and let's just say it's an acquired taste … either you love it or hate it! But if you love lutefisk and can't find it, you can order online from Walleye Direct …
Buffalo Gal: Have you ever tried bison meat? It's similar to ground beef or steaks, but offers all the great taste with significantly less fat and calories …
Many of the northern plains states have bison farms and bison processors, and Minnesota is no exception. Buffalo Gal of Houston, MN ships bison products (and more) across the country if you can't find it in your area. Bison burgers, bison steaks and roasts, and bison tenderloin are just a few of the cuts you can order for yourself or as a gift …
Bison Gal offers other unique meat cuts as well, including wild boar and elk, in the same types of choices as bison.
Go to their site and learn about Cody, a famous buffalo who has appeared in numerous movies and commercials …
Minnestalgia Wild Rice: Did you know that wild rice is the United States' only native grain? Wild rice, which is different than traditional white and brown rice, grows abundantly in Minnesota …
Wild rice cooks similar to long grain rice … it takes about 20 minutes. The flavor is richer than typical rice – it has a nutty, almost sweet flavor and it makes a great side dish.
You can order naturally harvested Minnesota wild rice from Minnestalgia, a company that also produces and stocks all kinds of interesting Minnesota products, food related and otherwise …
Daisy Blue Naturals Bath and Body Products: Based in Albert Lea, MN Daisy Blue Naturals is a bath and body product company offering items made completely natural, with no artificial fragrances. Each item is completely cruelty and gluten free, with no sulfites, phosphates, or mineral oil …
Some of the Daisy Blue catalog includes lotions, soaps, baby products, foot care items, and much more. You can check out their products at the Daisy Blue online store. The company has a business model similar to Mary Kay and Avon, so there is a business opportunity section of the site as well as a product side. Go natural, direct from Minnesota!
Red Lake Nation Foods: Located in northern Minnesota, Red Lake Nation Foods was founded in 2003 and features food products which are American Indian grown and harvested …
Red Nation Foods started out as a producer of wild rice and have significantly added to their offerings over the past decade. Some of the product mix includes wild berry jams, syrups, snacks, and Native American herbal teas.
At their website, you'll also see an array of hand made birch bark crafts and Ojibwe bead work, any of which are wonderful gifts for someone who holds Minnesota close to their heart …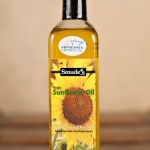 Smude Sunflower Oil: As a cooking oil, sunflower oil is one of the healthiest to use. It's regarded as superior to vegetable oil due to the lower saturated fat content as well as a lighter taste and better frying performance …
Located near Little Falls, MN Smude's Sunflower Oil is a family owned producer of sunflower oil. The sunflowers are grown and produced locally on the family farm. It's available in several varieties and sizes, and you can order directly online.
The Smude Oil website also lists other local companies producing interesting products. Check the "Other Local Products" link under About Us …
Red Wing Pottery: One of the most picturesque towns in Minnesota is Red Wing, located southeast of the Twin Cities on the banks of the Mississippi River. It's a frequent weekend destination for travelers due to its quaint downtown and beautiful scenery …
One of Red Wing's most well known businesses is Red Wing Pottery, who are notable for their pottery creations. The company has been in business in Red Wing since right after the Civil War … almost 150 years.
Many items from Red Wing Pottery are available online if you can't arrange a visit to their downtown Red Wing store. Their pottery makes a wonderful gift, or as a cherished memento of Minnesota travels …
Schell's Brewing Company: One of my earliest connections with Minnesota came courtesy of this wonderful regional brewery located in New Ulm, a German influenced town about 90 miles southwest of Minneapolis …
Back in the late 1970's, my dad used to stock our family refrigerator with Schell's flagship beer, known as "Deer Brand". I'd never heard of the beer, but after some time grew to love it. It's an American lager that's light on the palate with a unique slightly sweet finish at the end – not at all bitter like some lagers. I still drink it any time I can get my hands on it. As I recall, my dad used to buy a case of Schell's long neck returnables for $4.99!
You can't order Schell's beer online, but you can show your good taste in a variety of t-shirts, hats and sweatshirts via the Schell's Brewery Gift Shop. The brewery has been around since 1861, and even survived an attack from Native American tribes early in their existence. The founder, August Schell, made friends with the American Indians, and Schell's is still making friends today. Visit the brewery if you get the chance, and try their many wonderful beers. I hope you become as fond of Schell's as we did!
Gedney Pickles: Another Minnesota institution is Gedney Pickle, which has been around since 1881. Now located in Chaska, MN the company distributes its pickle products in Minnesota, Nebraska, and several states adjacent to Minnesota in the upper Midwest …
Gedney also packs pickles for Del Monte at their Chaska plant. You can buy many of the Gedney products right here … there's a three jar minimum order but that shouldn't be a problem … these pickles tend to go fast!
You can also learn about the history of the company and their many products at GedneyPickle.com …
Yaya-B Greek Seasoning: We discovered this wonderful Greek seasoning quite by accident, picking up a small jar at a specialty food market during one of our travels …
YaYa-B Seasoning of Rochester, MN created a seasoning mix from a family recipe which gives a tasty Greek flavor to any type of dish. We use it frequently on pork, fish, and chicken. Their website suggests sprinkling it over hashbrowns … we've not done that yet but we have sprinkled it on eggs!
We find that to really bring out the flavor of pork, squirt the juice from a fresh lemon onto the meat while it's cooking, then immediately sprinkle on some YaYa-B to suit your taste …
Your best bet to get some YaYa-B is to order directly from their website. We're not sure how widely it's distributed, so save yourself the hassle of looking! YaYa-B makes a great gift for anyone who likes to cook … and anyone who likes to eat!
Lake Superior Agate Jewelry: The Lake Superior Agate is Minnesota's state gem stone, so what better gift for someone special who holds a special place for the North Star State in their heart than jewelry made from this beautiful stone?
Lake Superior Agate is typically found along the shores of Lake Superior. It offers deep rich colors, the result of being stained by iron deposits.
Colors range from hues of red, orange, yellow, and copper colored. The stone usually has banding patterns which are accentuated when tumbled and polished by collectors and jewelers …
Marie Burgess of northern Minnesota collects these beautiful rocks locally and turns them into lovely pieces of jewelry. She has set up an Etsy shop which you can find here: Lake Superior Agate Jewelry. Prices are surprisingly reasonable!
Truly a one of a kind gift from Minnesota!
Worker-B Rescue Putty: This small Minneapolis company creates products made or infused with natural organic honey, including a skin salve called Rescue Putty …
Rescue Putty is great for chapped, dry skin and unlike most commercially available lotions, there is no need to slather it on. It's dubbed a putty because it's thicker and richer than salves. Just a small dab is sufficient …
Worker-B also offers all sorts of other skin care products, including honey face wash, lip balm, all purpose salve, and several more …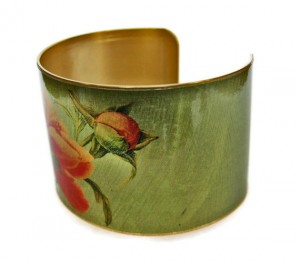 Unique Art Pendants Bracelets: Decorative artist Molly Spillane of Minneapolis creates beautiful bracelets inspired by scenes from nature.
They're brass cuff bracelets, perfect for accessorizing just about any outfit. Browse Molly's collection at her buzzing Etsy store at Unique Art Pendants and join this cool fashion trend … she has sold over 12,000 items!
We'll Be Adding More Minnesota Made Products Soon! In The Meantime, Tell Us About Your Favorites By Reaching Out To Us Via Our Contact Us Form …