Made In Mississippi Quick Facts
This Post is about Made in Mississippi Gifts and Specialty Mississippi Products
Want To See Your Business / Products On Our Made In Mississippi Page?
Visit "Advertise With Us"!
FEATURED MADE IN

MISSISSIPPI

BUSINESS

ES
J. Lee's Gourmet BBQ Sauce: If you've had the good fortune to travel across America, you've undoubtedly experienced some of the country's legendary barbecue. Great barbecue is synonymous with culinary meccas like Kansas City, Texas, Memphis, and more …
Dig a little deeper, though, and you'll discover lesser known (but equally noteworthy) barbecue destinations, particularly in the South. As an example, pay a visit to The Magnolia State and you'll discover an unrivaled passion for barbecue, stemming from decades of commitment to offer some of the very best BBQ in America …
We're always delighted to showcase Mississippi's proud barbecue tradition like the award winning BBQ sauces from J. Lee's Gourmet BBQ Sauce. Created in beautiful Biloxi in both Regular and Spicy varieties, J. Lee's is a thick, slightly sweet masterpiece of barbecue goodness …
One mark of a great barbecue sauce is its versatility … J. Lee's is not only a barbecue sauce, it's a go-to condiment for whatever you're serving. In addition to traditional cuts of meat, add J. Lee's to grilled vegetables for a tangy treat. Sauteed or fried catfish will take on a whole new dimension when "spiced up" by J. Lee's, or add a jolt of flavor to frozen pizza by drizzling the Original or Spicy atop your pizza before baking …
A family run business steered by CEO Helen J. Lee, this small business has grown and flourished by focusing on quality and traditional Mississippi barbecue flavor. These sauces are fat free, gluten free, but chock full of satisfying traditional barbecue goodness …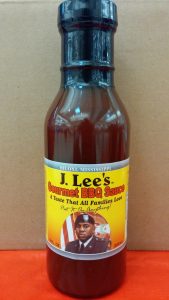 If you live in The Magnolia State or surrounding areas, this three time World Championship Award Winning Sauce is available at a wide variety of retail outlets (check the "Retailers Locations" tab at their website). For the rest of us, you can conveniently buy J. Lee's Gourmet BBQ Sauce online and you'll have it delivered right to your doorstep …
And something else you should know … J. Lee's BBQ Sauces were given the prestigious honor of being included as a Mississippi Made product for the biggest night in movies – the annual Oscar's award ceremony "swag bags" where only the best of the best are spotlighted.
Discover what so many Mississippians already know … J.Lee's Gourmet BBQ Sauce is the real deal! We are proud to feature this family owned and operated business on our Made in Mississippi page.
Click through to their website to learn more and to place your order!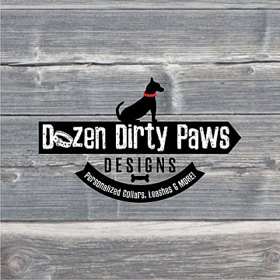 Dozen Dirty Paws Designs: When we as humans know we're looking good, there's a little extra spring in our step. The same is true with our favorite four legged friends – dogs and cats know when they're looking stylish and they're proud and happy their best friend (you!) treats them so well …
We are so pleased to showcase this small Mississippi business which helps keeps pets safe, happy, and looking their best! Introducing Dozen Dirty Paws Designs, located in Sardis, MS. Owner and fabric artist Stacey Davis creates handmade custom personalized dog and cat collars and leashes in dozens of different fabrics, buckle colors, fonts, and thread colors …
A personalized collar and leash not only shows how much you care, it's a good safety precaution. Dogs and cats, much like our children, can be rough on their accessories. It's a good idea to replace them every couple of years, and since you're getting them a new collar and leash anyway, why not have your pet look their stylish best??
Stacey has been blessed with a talent for sewing and monogramming – check out the vibrant, colorful examples at her Etsy store … your pet will love them! If your dog or cat needs a collar or leash upgrade, Dozen Dirty Paws will make it happen. We love seeing all the bright, sparkling designs which are sure to make your pet beam with pride … click through and take a look!
For a slight additional charge, you can also add a contact phone number to your pet's new collar (it's always a good idea) … Stacey also offers colorful non monogrammed designs, so if your pet likes to change colors with the season, you can easily satisfy all their wardrobe needs …
Dozen Dirty Paws Designs has been a busy presence on Etsy for over three years and Stacey's handiwork sparkles on pets in all 50 states and Canada. Her designs have been featured in a recent issue of Modern Dog Magazine and Stacey's Etsy shop has been marked as a favorite by over 900 happy customers …
Create a custom style for your pet with a handmade collar or leash from Dozen Dirty Paws Designs – click through to Stacey's Etsy shop to see her design work and order your best friend's new favorite collar and leash. Made in Mississippi!
Chucklet & Honey Southern Bakery: This Deep South bakery has been hitting the radar of all kinds of foodie publications recently for their spectacular cookies and we're proud to feature them here …
They're Chucklet & Honey Southern Bakery, based in Flowood, just outside of Jackson. "Chucklet" is owner Chuck Hargett, and "Honey" is his mom, to whom Chuck owes his baking talents and the recipes he's shared with a growing legion of cookie fans …
The menu at the bakery isn't large … they scratch bake seven different varieties of cookies and in addition to selling them locally, they ship them across the country. The bakery has been showcased in national publications like Taste of the South and with good reason … the cookies made here are one of a kind!
Chucklet & Honey uses all natural ingredients (the good stuff, like butter, eggs, peanut butter, etc.) to make hefty two ounce cookies that'll have you reaching for the cold milk. Pecan Sandies, Double Chucklet Hazelnut, Peanut Butter Honey Molasses, and Maple Oatmeal Raisin are some of the varieties awaiting you at their website.
While you're there, check out the Red Velvet White Chocolate Cookies (color us intrigued!), made with white chocolate morsels and dusted with powdered sugar to create a soft chewy center and a light crispy outside. Cookies are available for purchase in various sized boxes and packages, and variety packs are also available.
Who wouldn't like a gift of Mississippi Made cookies?? Click through to learn more and to order …
Delta Pecan: America's pecan growing belt stretches roughly from central Georgia on the east all the way out to New Mexico on the west. Central Mississippi is right in the midst of pecan growing country, and The Magnolia State is well known for their prolific production of this tasty and good-for-you nut …
Delta Pecan, one of the state's leading producers, is based in Indianola, a medium sized town northwest of Jackson. Indianola is in the center of the Mississippi Delta in the central west part of the state, not far from the Arkansas border.
At the Delta Pecan website, check out all their different products and gift packages you can have delivered directly to your doorstep or that of someone special on your list. We really like the Delta Honey Pecan Bites – they're pecans roasted in Mississippi Honey and wow are they good! Try them atop your next salad for a real treat …
They also offer corporate gifts, tins, gift baskets, and more varieties of roasted pecans you ever thought possible! Direct from the heart of the Mississippi Delta …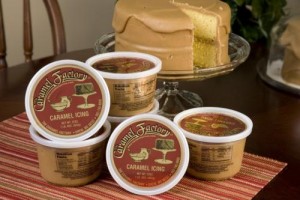 The Caramel Factory: This Batesville, MS company produces a product that everyone loves but very few attempt to make, because, well, it's really hard to get it just right!
The product in question is caramel icing. you've had it before – it's used for caramel cakes, pralines, pies, caramel bread, and more. While the ingredients seem simple enough, let's just say it's a little fussy. Cook it too long and it becomes sugary. Under cook it just by a few minutes and it's too runny and drizzles off the cake. Even too much humidity in your kitchen affects the consistency …
So, The Caramel Factory was founded to take the worry out of cooking a batch of caramel icing – they sell it in tubs already prepared. Click through to their website to learn more. Depending on your baking needs, it's available in two packs on up to eight packs …
Taste the goodness of The Magnolia State from The Caramel Factory!
Flathau's Fine Foods: If you've got a taste for something uniquely Mississippi, check out the line of specialty gourmet cookies made by this company which has been garnering some serious national attention …
They're Flathau's Fine Foods and located in the small southern Magnolia State community of Petal, adjacent to Hattiesburg. Most famous for delectable shortbread type flavored cookies called snaps, they also create unique Chipotle Cheese Straws …
Flavors of snaps available run the gamut and include Key Lime, Butterscotch, Lemon, Peppermint, Raspberry, and more. They're so flavorful they've been featured on the Food Network's "Unwrapped" program in addition to winning multiple awards at specialty food events.
A wonderful gift idea is their Snap Pack, which contains four boxes of different flavors packed in an attractive carrying case. Individual flavors are available in 4 ounce boxes on up to 16 ounce cans, and believe me, you'll want to order the bigger size!
Click through to Flathau's online store to see all their creations and to place an order …
Treger's: While Treger's line of sauces and seasonings are collectively known as "A Memphis Classic", they're actually made just across The Magnolia State border in the town of Horn Lake, known as the "Doorstep to Mississippi" …
We became acquainted with Treger's sauces on our most recent visit to Memphis. We absolutely love their signature Hot Sauce, which goes well on … well, absolutely anything! It's got a tangy blend of four different peppers, one of which is habanero, and it's full of flavor and hearty. We love it with any dish featuring rice, especially shrimp and rice dishes, but it's equally good on down home foods like homemade macaroni & cheese. Simply put, a hot sauce that isn't all burn your mouth heat – it's flavor first!
At the Treger's website, you can order their hot sauce if you don't live in the Memphis metro area or northern Mississippi. While you're there, pick up some of their barbecue sauce, marinade, special dry rub, and steak sauce too! They'!l ship right to your door …
A Memphis Classic – Made in Mississippi!
Bass Pecan Company: Central and southern Mississippi are in the heart of America's pecan growing belt, which ranges from Georgia all the way west to New Mexico. One legendary Magnolia State business, Bass Pecan Company, has been overseeing pecan groves and producing these healthy nuts and related products since 1906 …
At their on site locations in the state as well as at their website, you can enjoy the fruits (nuts, actually) of the company's labors with natural and flavored pecans, pies, brittle, candies, honey butters, and preserves. Other distinctly southern specialties are available as well, like mayhaw and muscadine jelly.
For a wonderful Mississippi gift, check out their Gifts & Tins page, featuring delectable assortments like the Classic Tin (shown), containing a generous mix of milk chocolate and roasted & salted pecans …
Visit the Bass Pecan website to see all their delicious products and to place your order!
KYVAN Soul Food Selections: Football fans will recognize the name of Reggie Kelly, an Aberdeen, MS native who played ball at Mississippi State and enjoyed a stellar 13 year NFL career with the Cincinnati Bengals and Atlanta Falcons. Reggie and his family have always been big fans of great food and great cooking, so it was no surprise that he transitioned from gridiron to cast iron when his playing career ended …
Reggie and his wife Sheila are now proud owners of KYVAN Soul Food Selections, named after their two children Kyla & Kavan. Their Magnolia State based business is producing a full line of sauces, seasonings, jams, and salsas, all designed to bring a little dose of love and soul to your table!
Inspired by the down home recipes of his youth and encouraged by his NFL peers, Reggie has taken his talents to another level. At the KYVAN website and a growing legion of retailers, you'll find the favorite flavors of Mississippi like Sweet Barbecue Sauce, Jambalaya Sauce, Original Hot Sauce, and Honey Apple Salsa just to name a few. Whether you like to tailgate before the game or simply sit down and enjoy a special meal with your family, they've got the goodness ready to go for you!
When we learned of the Kelly's company, we were really impressed with the variety of the product line. Chicken Seasoning, Steak & Burger Seasoning, and Dry BBQ Rub will help you get your "Q" on, and don't miss their special Honey Apple Butter – a real treat for breakfast or any time of day!
Recipes are available on their website and the family is deeply involved in many charitable activities in their local Aberdeen community and beyond. Click through to the KYVAN site to see all their products and to order. And as Reggie himself says, "Appreciate The Goodness!"
Dad's Disappearing Salsa: Truly a family owned and operated small business, this Terry, MS based company is proudly run by Steven and Jenny Mena and their eight children (yes, eight … from teens to toddlers!). Steven is a whiz in the kitchen and developed a salsa recipe that was a hit at local farmers markets. Then, inspiration arrived in an idea to make a dry mix instead of jarring hundreds of salsa batches!
Now, Dad's Disappearing Salsa is available nationwide in a convenient small package, ready to blend with diced tomatoes and vinegar or lemon juice to make fresh salsa, or with sour cream to create a tasty party dip.
These salsa and dip mixes are available at their website in two sizes and several different heat levels, from mild to medium to hot. There's a Smoky Chipotle variety as well as a Bacon flavored mix. They're all natural with no artificial ingredients and best of all, it only takes 60 seconds to prepare!
We're big fans of America's small businesses, especially family owned and operated ones like Dad's Disappearing Salsa. Click through to their website to learn more and order a few packages for your next gathering! Direct from the heart of The Magnolia State!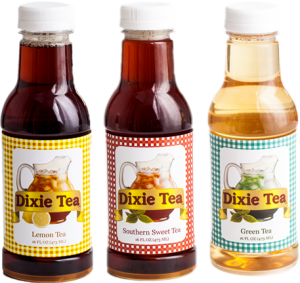 Dixie Tea: There's a reason why sweet tea is affectionately called "The House Wine of the South" … because it's good! And now a company in The Magnolia State has bottled this beloved tea style in three different varieties so can enjoy sweet tea on the go …
The company is called Dixie Tea and they use pure cane sugar in their recipe – a real taste of Mississippi! It's available in Green, Lemon, and Sweet Southern styles and you can order any of them in 3 packs, 6 packs, or 12 packs directly at their online store. You'll also want to know that Dixie Teas contain no fat, no sodium, and are low in carbs …
Dixie Tea's distribution is expanding all across the state and surrounding states as well. If you live in the area, check their "Locations" tab to see where you can quench your thirst in person!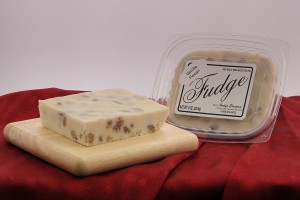 Fudge Etcetera: Known as the "Fudge Lovers Fudge", this company creates a wide variety of delicious fudge flavors, including sugar free varieties and southern specialties like Vanilla Pecan. They're located in Meridian, an historic eastern Mississippi city that was once the largest in the state …
We love all the unique flavors made by Fudge Etcetera. Of course there are traditional favorites like Chocolate, Peanut Butter, and Rocky Road, but they make an array of flavors you don't often (ever?) see, like Chocolate Amaretto, Key Lime, Pumpkin Pie, Red Velvet, and Salted Caramel …
For a real Mississippi treat, order some of their Sweet Potato Fudge. Did you know The Magnolia State is one of the country's biggest producers of sweet potatoes? It's true … so why not get creative and make a sweet potato flavored fudge? And that's just what Fudge Etcetera did!
At their website, you'll find a calendar of local events where you can sample and buy their fudge in person, and you can also order directly online. A sweet gift that everyone will love!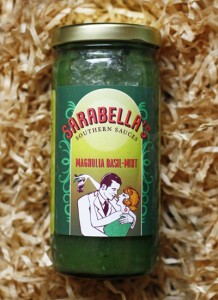 Sarabella's Southern Sauces: "Sarabella" is Sara Hays, a Southern Belle who draws upon the recipes of her mother to create a line of sweet, savory chutneys like her flagship product, Sarabella's Wicked Sweet Chutney. It's one of three varieties her company creates, including Sassy Raspberry Chutney and a delightful Magnolia Basil – Mint.
If you're unfamiliar with chutney, it's similar to a jam or spread that's designed to complement just about any main course. It's also often served as part of an appetizer platter or even as a glaze. You can also enjoy it right out of the jar! Sarabella's chutneys are a mix of unique and natural ingredients that can be used in many ways. Her Wicked Sweet Chutney is a combination of pineapple, mustard, and a touch of horseradish, while the Magnolia Basil – Mint is a mixture of premium mint, pineapple, basil, and horseradish.
There are some great recipes on her website, but just to give you an idea, think pork tenderloin with Wicked Sweet, lamb with Magnolia Basil – Mint, and roast chicken with Sassy Raspberry! Just let your culinary inspirations roll!
You'll find Sara at many food and gift shows in the south and beyond (there's a schedule on her site), or you can order directly at her online store. A great taste of The Magnolia State!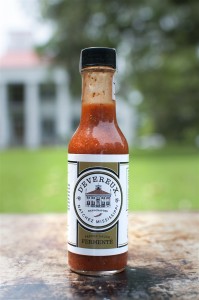 D'Evereux Foods: We love river towns, and one of our favorites is Natchez. Situated in the southwest part of the state snuggled next to the Mississippi River, this historic town is the perfect place to sit back and relax while watching the sun set over the Great River …
The folks in Natchez know good food, so it's not surprising to see small specialty gourmet food businesses springing up here. One such company is D'Evereux Foods, a family operated gourmet sauce business.
D'evereux makes two varieties of sauce, a Pepper Sauce Rouge and a Pepper Sauce Fermente. The former is a bold red pepper sauce made with a special blend of spices – it'll turn the heat up on any rice dish, catfish po boy, stews and soups. The Fermente sauce offers a bit less heat, but a more pronounced seasoning bite. If you're cooking Cajun style, either are the ideal complement!
You can order each of the D'Evereux sauces directly at their website – a tasty gift with personality from the beautiful town of Natchez!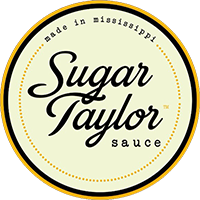 Sugar Taylor Sauce: We love our friends – they know about State Gifts USA and bring us back all kinds of interesting products from their travels. And that's how we discovered the exceptionally good sauce made in The Magnolia State called Sugar Taylor Sauce …
Now, we really like unique multi dimensional sauces, but this stuff is really special. You need to try it! Sugar Taylor Sauce is a mustard vinegar based sauce that's sweetened with local Mississippi honey. It's got a little bit of a tang at the end, but it's not hot per se.
On their website, it's described as combination of sweet sour sauce and honey mustard, which is a pretty apt description but really doesn't do it justice! You can also compare it to a remoulade sauce but that doesn't quite cover it either. The best way to describe Sugar Taylor Sauce is it's a category unto itself!
We used it as an addition to our pork stir fry recipe, and you can use it on any pork or rice dish. It's also excellent on burgers and as a dipping sauce for anything chicken …
When you visit the Sugar Taylor website, soak up some of the interesting recipes they've got listed – betcha they'll get your taste buds going! You can find this unique sauce / condiment at specialty stores in Mississippi and some surrounding states (locations are listed on their "Buy The Sauce" page), or you can order for yourself via their online store. Unless of course you've got a generous friend who'll bring you some back from a business trip!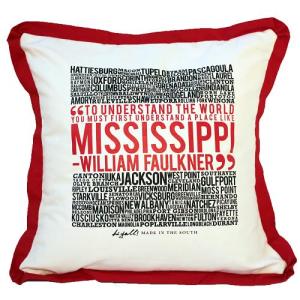 Hi Yall: With undoubtedly the coolest name for a Southern inspired business ever, Starkville artist Catherine Ann Davis opened her studio after graduating from the University of Mississippi. She works in several mediums, influenced by her Magnolia State surroundings, the people in her life, and the time honored sayings she heard while growing up …
Her studio, whimsically known as Hi Yall creates a line of decorative pillows, artwork, and casual apparel. Catherine Ann's art depicts Mississippi scenes, Southern vernacular and sayings, and more. The decorative pillows she creates are perfect accent pieces, like the one shown. The fun and casual clothing in the Hi Yall line is a wonderful gift idea for anyone who loves Mississippi, and it's made for both men and women …
Visit the Hi Yall website to see their entire selection of products. You can order directly online, both for yourself and as a special gift! Made in and inspired by Mississippi!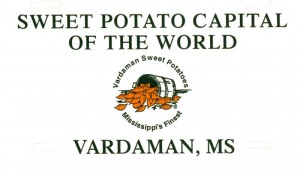 Sweet Potato Sweets: Vardaman is a small town of just over 1,000 residents in the north central part of the state. The town's claim to fame is that it's known as The Sweet Potato Capital of the World. The National Sweet Potato Festival is held here each November and some of the best sweet potatoes found anywhere are grown here by area farmers. Sweet potatoes are extremely good for you … they are excellent sources of both Vitamin A and C and are rich in beta carotene and many other minerals.
A local business called Sweet Potato Sweets brings Vardaman's pride and joy to the rest of the country through their many baked treats featuring this wonderful vegetable. Founded by wives of several sweet potato farmers, the company has grown to be the acknowledged sweet potato specialty company anywhere. Some of their creations include pies, pound and three layer cakes, breads, and other baked treats. Sweet Potato Sweets creates party trays and gift basket collections of their finest products, including a pecan pie made with sweet potatoes as a primary ingredient (it's fantastic!) …
Be sure to check out the "Party Favorites" section of their website. You'll never think of the good 'ol sweet potato in the same way again! Here you'll find muffins, fudge, cheese straws, chocolate bars, quiche, and cookies all made with the humble sweet potato. One of their more unique products is the Sausage Ball – it's made with a combination of sweet potatoes, farm fresh sausage, cheese, and biscuit mix. Now is that a southern style appetizer or what??
You can have any of these products shipped to you or your gift recipient directly via the Sweet Potato Sweets website. Unique and tasty gifts from The Sweet Potato Capital of the World!
Little Bales of Cotton: This thriving company in Leland, MS has been promoting the cotton industry for over 60 years. Little Bales of Cotton has created unique cotton themed souvenirs and gift items that are uniquely Mississippi …
Located in the western part of the state not far from the Arkansas border, Leland is in an area known for Mississippi Delta cotton fields. Pictured is one of the many specialty products the company creates, a foot rest which looks like a real bale of cotton. Tote bags, key chains, burlap pillows, ornaments, and wreaths are just a few of the unique items you'll find at their website.
Personalized cotton bales in a variety of sizes are also available. The company will ship directly to your door and their products are wonderful gifts for someone who holds The Magnolia State close to their heart! Click through to see all of their products and to order …
Peachy Magnolia Design Studio: Owned and operated by Lake, MS interior design entrepreneur Lindsey Hollingswort, Peachy Magnolia Design Studio creates home accent pieces equally inspired by Southern history and renewal. Conceptualized and created by Lindsey, these appealing picture frames, table lighting, accent pillows, and more are part of the Peachy Magnolia collection which can be seen at her website …
Creative and functional are two apropos descriptions of Lindsey's work. Frames adorned with native cotton and burlap are an ideal gift for any occasion, while the Native Burlap Pillows (shown) are available with a Mississippi logo and other states as well …
Visit the Peachy Magnolia website to view the Embellishment Collection – an appealing array of home decor items like a Mississippi Cotton Wreath, hand finished napkin rings, burlap ornaments, and more …
Wonderful handmade gifts from the heart of The Magnolia State!
MS Mud: MS Mud is a very cool and unique apparel company located in Booneville, and what makes them so is their inspired idea to create clothing and wearable items hand dyed with actual Mississippi mud! You can own – and wear – an actual part of The Magnolia State! We love creative companies like this …
MS Mud products are one of a kind – each piece of clothing is colored via their hand dye process, resulting in a unique pattern and shade for each garment. No matter your age, you can wear one of their creations! They're available for toddlers, kids, youth, teen, and adult sizes …
In addition to clothing items, pillows, quilts, aprons, and stockings are available. Many are adorned with the outline of the state, and a few other states are available. A wide selection of clothing is ready for you to browse and purchase at their online store … check out some of the creative patterns and illustrations on their shirts …
One of the best Mississippi themed gift items you'll find!
Pickled Pickin's: Based in the small city of Brandon, east of Jackson off Interstate 20 is a small family run company packing some mighty good pickled products …
Starting with vegetables from their own garden and now local farmers as well, Pickled Pickin's is creating quite a name for themselves in The Magnolia State and beyond.
In addition to sweet and dill pickles, they're also pickling and jarring squash, dilly beans, okra, asparagus, and tomatoes. Have you ever tried pickled squash? In a word, it's fantastic! Real southern flavor fresh from the garden to you!
They've also introduced a medium heat salsa available in both pint and quart jars. You can order any of the Pickled Pickin's products directly from their website for yourself or as a gift …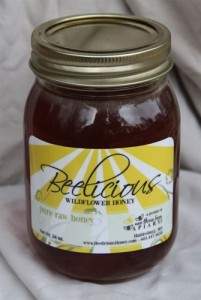 Beelicious Honey: This Hattiesburg family run company was founded in 2006 and has grown to over 300 bee hives nestled in pecan and fruit orchards in the area …
Beelicious Honey produces wildflower honey, varietal honey, natural skin care products, beeswax, and more. If you think all honey tastes the same, you're in for a sensory treat! The taste of honey is dictated by where the bees pollinate, so honey produced in one part of the country will offer a different flavor palette than honey produced elsewhere.
We thoroughly enjoy tasting honey from different states – it is akin to tasting wine produced in different areas. Honey is gaining the same level of acceptance as an artisan product as wine, cheese, chocolate, and other gourmet food items …
You can purchase any of the Beelicious honey products directly at their website. Gift baskets are also available … enjoy the unique flavor of The Magnolia State!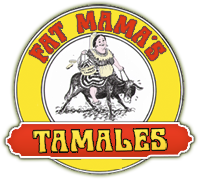 Fat Mama's Tamales: Natchez is one of our favorite towns in The Magnolia State – in fact, it's one of our favorite towns in America. Steeped in history and located on the banks of the Mississippi River, Natchez is a great place to unwind for a few days, catch a sunset or two, and enjoy some delicious Southern cooking at the town's wonderful restaurants …
One such appealing place is Fat Mama's Tamales, a vibrant destination on the Natchez scene serving wonderful tamales, chili, boudin, and great margaritas. A must stop for anyone visiting Natchez, it's a casual and friendly place you'll remember long after your visit …
Fat Mama's sells their many flavors of tamales online and ships them anywhere in the country. They go very well with their Knock You Naked Margarita Mix, also sold at their online store. Equally as good are Fat Mama's Fire and Ice Pickles – they're sweet pickles with a spicy kick and served cold.
Order any of Fat Mama's products as a Mississippi themed gift or for your own enjoyment. And if you're ever near Natchez … stop for an overnight visit! A very cool town!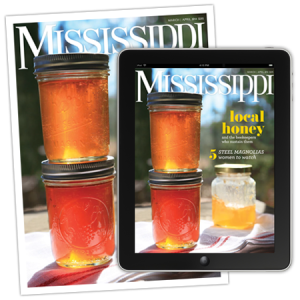 Mississippi Magazine: Here's an ideal gift for anyone who loves The Magnolia State – a gift subscription to Mississippi Magazine. Each issue features spotlights on travel, dining, lifestyle, culture, and more in the state …
Subscriptions include six bi-monthly issues along with three special annual special interest issues. Covering the entire state, Mississippi Magazine is the best state wide lifestyle publication available.
You can subscribe for the print edition or the digital edition, and you or your gift recipient will be kept abreast of all the latest Mississippi events and happenings!
Click through to their website to order a subscription …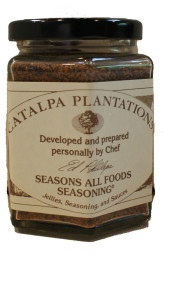 Catalpa Plantations Seasoning: Here's an interesting Mississippi product we'll admit to not knowing a whole lot about …
It's called Catalpa Plantations Seasoning and it was developed by the head chef at the Catalpa Plantation in Columbus, MS. Columbus is in the northeast part of the state, quite close to the Alabama border …
All we really know about Catalpa Plantation is that is carries quite a bit of history, well over 150 years. It was around during the Civil War, damaged during that time, and suffered a large fire near the turn of the 20th century.
The seasoning, which you can buy online here is said to be ideal for any type of meat, stew, soup, or side dishes …
Comment at the bottom of this page if you've got more to add! Catalpa Plantation also makes a unique hot sauce we're told, but we do not see where it might be sold online …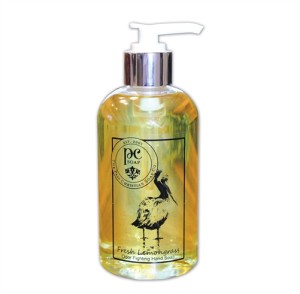 Pass Christian Soap Company: Located on Mississippi's Gulf Coast, Pass Christian is a beautiful and historic town. It's a very walkable community with a friendly and charming downtown that has rebounded from Hurricane Katrina. Nicknamed "The Pass", it's a great town to stop in to relax and explore during a Gulf Coast stay …
One of the local businesses to literally start over after the hurricane is the Pass Christian Soap Company. Founder and owner Paula Lindsay was just starting to experience success with her handmade soaps and bath & body products when Katrina devastated the community. After much hard work and resilient effort, the company has made a name for itself and has been featured in media outlets like Good Morning America, Coastal Living, and now on State Gifts USA …
The company's best seller is their Fresh Lemongrass Liquid Hand Soap. Lemongrass is a local plant that has a pleasing lemon scent. The soap is ideal for the cook or chef in your life – it removes any aroma of garlic, onions, or seafood from your hands. Perfect as a Mississippi gift!
Pass Christian Soap Company offers dozens and dozens of wonderful bath, body, and home care products for women and men alike. Gift sets are available as well for one stop shoppers!
Click through to their beautiful website to learn more of the Pass Christian Soap Co. story and to see their many unique products …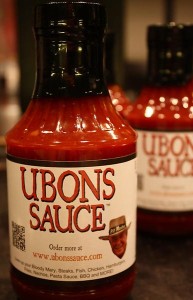 Ubon's Barbecue: Yazoo City is a mid size Mississippi community located about 25 minutes slightly northwest of the capital city, Jackson. It's the home of Ubon's Restaurant (the official name), commonly referred to as Ubon's Barbecue due to their magnificent BBQ and stellar sauce …
Also known for their all natural Bloody Mary's, Ubon's sauce is a three generation family recipe with a unique taste that nods to both Memphis and Kansas City. You'll find outstanding barbecue all over Mississippi with various influences … some lean toward North Carolina style while others are more like Memphis or Kansas City or even Texas style. So, let's just call it Mississippi Style Barbecue so there are no arguments! But no matter how you label it, the fact is it's really and I do mean REALLY good!
We hope you're fortunate enough to visit Ubon's (and the rest of The Magnolia State) some time, but in the meantime you can always order Ubon's sauce and Bloody Mary mix directly from their online store. The sauce can be purchased in handy 4-Packs and the Bloody Mary mix in 2-Packs or larger quantities … enjoy!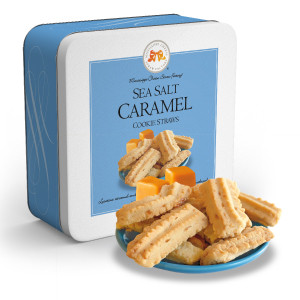 Mississippi Cheese Straw Factory: The Mississippi Cheese Straw Factory has been around since 1991 and is located in historic Yazoo City, located at the edge of the Mississippi Delta, northwest of the state's capital city, Jackson.
As you might expect by their name, the company's signature product is cheese straws, the ubiquitous Southern delicacy baked to a light crispy delightful taste. The company has taken it a step further by adding a line of cookie straws. They're made with shortbread and other ingredients, like sea salt caramel, lemon, key lime, cinnamon pecan, and several more …
The Mississippi Cheese Straw Factory also specializes in corporate gifts, gift baskets, and holiday gift tins for all your Magnolia State gift giving needs. Visit their website for details on all their products and how to order …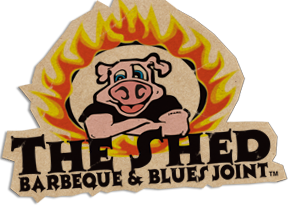 The Shed BBQ and Blues Joint: In a state well known for great bbq, The Shed takes a back seat to none. With two popular locations in Gulfport and Ocean Springs, The Shed is known for great music, great barbecue, and great fun …
Their main claim to fame is their selection of sauces. They've been requested for White House barbecues and are often found available on selected grocery store shelves in the southeast. We like their Original Southern Sweet ShedSpred, as well as their Spicy Mustard BBQ Sauce (which we use a lot as a dipping sauce).
They also have a Spicy Vinegar BBQ Sauce as well as several marinades for both meat and chicken. If you ever get to southern Mississippi, be sure to stop in for outstanding slow cooked barbecue and a really good time!
If your travel plans aren't taking you to the Magnolia State, you can order any of The Shed BBQ sauces online at their website. A great Mississippi themed gift is their "Sauce Bundle" containing four of their legendary sauces!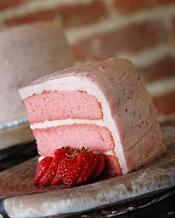 Sugaree's Bakery: Sugaree's Bakery in New Albany, MS is dedicated to preserving the culinary heritage of the Deep South by baking wonderful layer cakes like the one shown …
The bakery itself may be small, but they ship these cakes all over the country to people who know a scrumptious dessert when they see one! Flavors include strawberry, caramel, coconut, chocolate, red velvet, rainbow, and more. Each cake is 9 inches in diameter and shipped frozen in dry ice …
Sugaree's also makes half cakes in case you want to serve two different flavors at your special occasion. You can also buy pecan pies, sweet potato pies, and the iconic southern specialty, the chess pie …
Visit Sugaree's online and order yourself a taste of the Deep South. Makes an ideal gift from Mississippi!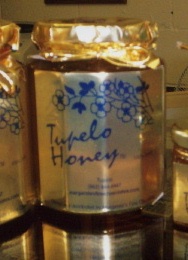 Tupelo Honey: With all due respect to Van Morrison, the phrase "She's as sweet as Tupelo honey" rings as true in real life as it does in Morrison's 1971 classic song "Tupelo Honey" …
Tupelo honey, of course, has been around far longer than the song. It is a varietal honey created from the flowers of the Tupelo tree found in the southeastern part of the country, and as you might expect, in and around Tupelo, Mississippi …
It is one of the most sought after and many say the best honey available and it's a signature gift from the Magnolia State. One of the best places to buy it mail order is from Margarete's Fine Chocolates, located right in Tupelo.
Margarete's carries Tupelo honey in 16 oz. jars (and other sizes). Almost all orders ship within 24 hours, and you can buy a case as well. The store has been around since 1996 and specializes in fine chocolates, gourmet treats, gift baskets, and Tupelo honey. She's all right with me! Check their website for all the details …
History of Mississippi
Mississippi Trivia and Fun Facts

1). The world's first Holiday Inn is located in Clarksdale …

2). Natchez was settled by the French in 1716, two years before New Orleans. Natchez is the oldest settlement on the Mississippi River …

3). Camp Shelby, located south of Hattiesburg, was the largest U.S. Army training facility during World War II …

4). The name "Mississippi" is a Choctaw Indian name meaning "Father of Waters" …

5). Famous Mississippians include Jimmy Buffett, Morgan Freeman, Oprah Winfrey, B.B. King, Dianne Ladd, Conway Twitty, Walter Payton, Sela Ward, and Elvis Presley …

6). The highest point in Mississippi is Woodall Mountain. It's 807 feet high …

7). In the spring of 1866, women from the town of Columbus decorated the grave sites of Confederate and Union soldiers. The gesture caught on and became known as Decoration Day, which ultimately became better known as Memorial Day …

8). Coca Cola was first bottled in Vicksburg, MS …

9). Natchez was the first capital of Mississippi. Jackson didn't become capital until 1822 …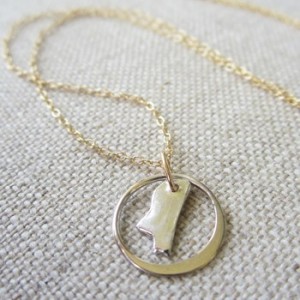 Liz Henry Jewelry: Liz Henry Jewelry of Brandon, MS was founded by jewelry designers (and sisters) Christi Gardner and Julie Clark. They design and craft piece that are functional, fun, and elegant ..
Liz Henry Jewelry has been featured in numerous national magazines, including Southern Living, Cosmo Girl, Entertainment Weekly, and Bride's Magazine. Their jewelry has caught the attention of many celebrities as well … it's been worn by the likes of Hayden Panettierre, Sela Ward, and Ashley Tisdale …
You too can purchase their many jewelry designs online, for yourself or as a gift. We particularly noticed their section called State Jewelry which features many Mississippi pieces like the one shown …
Show your Magnolia State pride with a fine piece of Liz Henry Jewelry!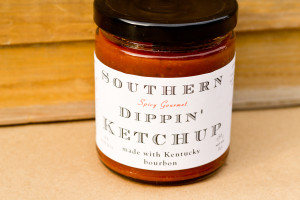 Elbow Foods: This Meridian, MS based family owned company creates specialty sauces and condiments based on family recipes dating back several generations. Their first product, Glicco's Pasta Gravy, is made from all natural ingredients with no preservatives, just like their other products …
Glicco's Pasta Gravy is used the same way you'd use pasta sauce. It's called a gravy and not a sauce because sauces are almost always watered down a bit to increase quantity. Instead of a thin, runnier sauce, this good stuff is rich, thick, and hearty …
Another Elbow Foods specialty you'll want to try is their Southern Spicy Gourmet Dippin' Ketchup. It's made with a touch of bourbon, honey, garlic, lime, brown sugar, peppers, spices, and more. Great for traditional ketchup uses but also as a dipping sauce for just about anything!
You can learn more about Elbow Foods and order their products for you or as a gift at their website … be sure to check out their great recipes too!

Billie's Pecans: Did you know that Mississippi is a prolific pecan growing state? It's true … pecan trees thrive in the warmer climate of the Magnolia State, and pecans are a favorite snack of folks in these parts …
Since 1981, Billie's Pecans of Crenshaw, MS has been adding their own personal touch to these tasty and healthy nuts. Their specialty is cinnamon spiced pecans, based on an original family recipe which has proved so popular they've been shipped all over the country!
Billie's Pecans produces pecans in all sorts of delightful flavors, as well as specialty pecan products like toffee and cinnamon pecan coffee cake. They offer several different combination and gift packages, all packaged and assembled in their small Mississippi home town …
Order yourself a special taste of fresh pecans, and don't forget to send a special gift from Mississippi to your friends and family!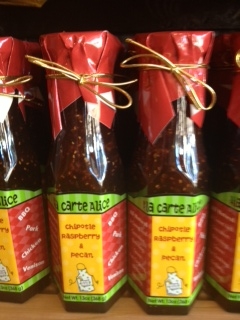 Ala Carte Alice: This family owned company from Louisville, MS provides gourmet gifts for all occasions and is known for their mixes, marinades, and glazes …
We are particularly fond of one of their glazes which also makes a great appetizer when mixed with cream cheese … it's their chipotle raspberry pecan glaze, shown here.
Use it to marinade or glaze any cut of pork (pork roasts, pork chops, etc.) and enjoy the delightful mix of the three main ingredients …
Ala Carte Alice is an excellent source for unique party dips which are easy to make and flavorful … take a peek at their website as they offer over a dozen different varieties.
And while you're there, don't forget to look at the cheese ball mixes … a southern appetizer specialty!
Cotton Boll and Cotton Bale Candles: We saw these candles at a friend's house recently and learned they were purchased in Mississippi …
Cotton is a symbol of the south and big business in the state, so these cotton influenced candles are a perfect gift or memento of The Magnolia State …
Choose from the cotton boll or cotton bale design (pictured) … you can order directly from Hedge Farm Candles of Red Banks, MS …
Hedge Farms offers all sorts of unique candles which you can see at their site, particularly those placed in decorative reusable containers … they make a wonderful home decor accent!
The Good Earth Pottery: Since 2000, The Good Earth Pottery has been producing distinctive stoneware pottery in a variety of colors and patterns. This functional pottery can be used in the oven and freezer and it's dishwasher safe. You can also use it to reheat leftovers in the microwave …
The Good Earth Pottery is generally only available at selected Mississippi retailers, but we found a good Mississippi online source to buy direct or have shipped as a special gift …
Each pattern is available in a number of different pottery pieces, like serving plates, bowls, vases, goblets, dinnerware, casserole dishes, creamers, and more …
Dr. Jack's Mint Julep Mix: Maybe the legendary mint julep is most associated with Kentucky, but it's popular all over the south and Mississippi is no exception …
Here's a great mint julep mix if you're not inclined to create one from scratch. It's made by the Oxford Falls Company of Starkville, MS and it makes up one tasty mint julep!
Just mix it with an equal amount of bourbon and pour it over your cup filled with crushed ice. Add a fresh mint sprig for garnish and you're all set! And if you don't imbibe, that's ok … you can make a mint julep cake or cupcakes with Dr. Jack's Mint Julep Mix … recipes are on the bottle. Here's where you can order Dr. Jack's Mint Julep Mix online …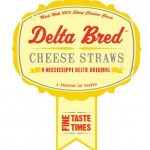 Delta Bred Cheese Straws: This relatively new company from Belzoni, MS makes a southern specialty … cheese straws. They're a slightly crunchy yet still soft an delicate snack shaped kind of like a small stick. They're typically baked and they burst with flavor!
Delta Bred was established in 2010 by two longtime friends from Belzoni who decided to market their cheese straw recipe. You'll find cheese straws all across the south – not so much in the northern states although you'll sometimes see them in specialty food stores …
Cheese straws can be served any number of ways. Enjoy them right out of the bag as a snack, crumbled into soup, or with dips. You can order Delta Bred Cheese Straws online in a variety of sizes …

Grand Old Chess Pie: So what exactly is a chess pie? Well, one way to describe it is this … a chess pie is a cheesecake without the cheese!
Let's explain further … a chess pie is a Southern specialty that's a mix of eggs, sugar, butter, and a small amount of flour as the filling. Sometimes it's mixed with fruit and baked, and sometimes with nuts. A chess pie has also been traditionally called a buttermilk pie or a sugar cream pie.
How the chess pie got its name is somewhat of a mystery. There's an old folklore about a plantation baker being asked what smelled so good baking in the oven, to which she responded, "Jus' pie …". Regardless, there are quite a few recipes for chess pie, but starting with the original ingredients is recommended. A well known chess pie in Mississippi is Grand Old Chess Pie from Taste of Gourmet, based in Indianola, MS … they carry all kinds of Mississippi and southern specialty gourmet items …
You can buy Grand Old Chess Pie mix from this page at Taste of Gourmet … scroll about halfway down.
Mayhaw Jelly: Another Mississippi specialty is mayhaw jelly, which is made from the red ripe fruit of the mayhaw tree. These beautiful trees blossom with white blooms in the spring and are commonly found in the southern half of the state. Mayhaws are shaped like a crab apple and are sometimes referred to as the "cranberry of the south".
The tree fruits in May, which is how the fruit got its name. One can find mayhaw trees in several areas of the Deep South, but most commonly in Louisiana and Mississippi …
Mayhaws are often processed into mayhaw jelly, which you can order online here from the Mayhaw.net website. They also offer several other interesting jams and jellies …

Lusco's Shrimp Sauce: Lusco's is a long established, well known and revered restaurant in Greenwood, MS. They specialize in Creole cooking with an Italian and Old South influence …
The restaurant is best known for broiled pompano, t-bone steaks, and broiled shrimp. You can order your very own taste of Lusco's with their famous <ahref="http: www.shoplocalgifts.com="" luscos-shrimp-sauce.aspx"="" target="_blank">Lusco's shrimp sauce. It comes in two flavors … hot and mild … and has a tangy combination of spices bathed in vinegar and black pepper. Use it on shrimp or any other seafood. We like it splashed over rice in a stir fry! Order Lusco's Shrimp Sauce online right here …</ahref="http:>
Bullshed Specialty Sauce: Here's another great food product from The Magnolia State …
It's Bullshed Specialty Sauce, which can be used as a salad dressing, dip, topping for fish dishes, or even as a burger condiment! It's kind of a remoulade sauce with an ever-so-sweet finish …
The company is based in Pelahatchie, MS and also makes salsas, sauces, and a spicy mustard …
Order Bullshed Specialty Sauce online here from HarrellFoods.com …
Indianola Pecan House: The Indianola Pecan House is one of Mississippi's largest outlets for all sorts of pecan products, including specialty pralines, nut mixes, and other pecan based products …
Did you know that pecans are among the healthiest nuts around? They're loaded with protein, contain helpful antioxidants, and help lower your cholesterol …
You can order pecan gift packages online at PecanHouse.com. They ship anywhere in the country via trackable UPS …
Copperworx: Based in Clinton, MS Copperworx creates decorative copper decorative and functional accessories as well as copper tiles. Pictured is a unique copper table top place mat, which has an easy to clean surface without needing to throw it in your washing machine!
Bu the way, the plate on top of the Copperworx place mat is from The Good Earth Pottery, see above. Cooperworx also created interesting home accent pieces and copper tiles for residential applications and decor … take a look at the Copperworx site to see more of their work …

Fried Green Tomato Salsa: Fried green tomatoes are definitely a southern specialty, and they're often used just like traditional tomatoes … like in a salsa!
The Big Dixie Company in Mississippi makes a fried green tomato salsa that captures the taste of fried green tomatoes in a versatile way … use it with chips or appetizers or served with traditional Mexican dishes.
You can order Big Dixie Fried Green Tomato Salsa online here …
There Are Many More Mississippi Made Products Coming Soon … Tell Us About Your Favorite Made In Mississippi Products By Reaching Out To Us At Our Contact Page …