Made In Idaho Quick Facts
See Our "Visiting Boise" Travelogue … Scroll Down
This Post is about Made in Idaho Gifts and Specialty Idaho Products
Want To See Your Business / Products On Our Made In Idaho Page?
Visit "Advertise With Us"!
FEATURED MADE IN

IDAHO

BUSINESS

ES
High Lonesome Art: We love featuring local art here at State Gifts USA, particularly art that draws inspiration from its home state. We're excited to introduce you to High Lonesome Art, a growing small business founded by Boise artist June Pearson …
June's artistic talent manifests itself in High Lonesome Art's line of all occasion hand painted greeting cards. Offering hundreds of unique designs, each card is spray painted and includes a matching envelope. Many designs are inspired by western landscapes and the beautiful striking surroundings of The Gem State …
You can see collections of High Lonesome Art hand painted cards by clicking through to their online shop. These cards feature image prints of June's original spray paint art with blank interiors for your personal message. A great Idaho themed gift idea, they're perfect as an accompanying or stand alone gift for anyone on your list …
High Lonesome Art is also an excellent source for Idaho inspired framed art. Any of these greeting cards can easily be matted and framed … perfect to brighten up smaller areas in your living space!
High Lonesome Art also offers an Amazon Handmade Storefront. There you'll find collections of greeting cards along with some other uniquely Idaho gift ideas. We love the hand cut lavender and sagebrush potpourri gift set (pictured). This 100% natural set includes three purification smudge sticks and will freshen any room in your home …
Click through to High Lonesome Art's Facebook Store and Amazon Handmade outlet, both linked above, to purchase these beautiful Idaho inspired works of art. They'll make wonderful year around gifts for anyone who appreciates the beauty of Idaho …
High Lonesome Art … Made in Idaho!
MADE IN IDAHO GIFTS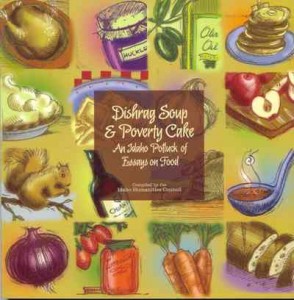 Idaho Humanities Council Cookbook: The Idaho Humanities Council has long promoted and championed the history, art, music, literature, and philosophy of The Gem State, and their mission continues with the publishing a combination cookbook and essay collection. The book titled "Dishrag Soup & Poverty Cake: An Idaho Potluck Of Essays On Food" is a must have for any long time Idahoan …
As much destined for the coffee table as the kitchen, this book features contributions from dozens of citizens across the state, who all tell their favorite food related stories. Included are a treasure trove of recipes, including Pheasant Pie, Blueberry Pancakes, and Green Tomato Chow Chow …
The book is available for purchase from this page at the Idaho Humanities website. It makes an excellent economical gift for anyone who lives in Idaho or has a soft spot for the state's history, culture, and culinary influences.
Click through to learn more about this unique effort …
Shelly's Special Gifts: We're pleased to introduce you to this McCall, ID small business owned and operated by Michelle "Shelly" Butler. It's Shelly's Special Gifts and if you're looking for an Idaho themed gift, you've come to the right place!
This creative small business specializes in unique handmade products which reflect the spirit of The Gem State. From practical kitchen products to themed and children's items to warmers and wearables, Shelly's Special Gifts is one stop shopping for anyone on your Idaho gift list …
If you know someone who loves this great state, take a look at Shelly's Idaho Potato Packs, shown in the image above. They're a great souvenir gift item and available in three different options. First, there's the Idaho Spud Pack, which contains a microwave potato fabric cooking bag, Idaho Spud candy bar, handy peeler, and a fun "Spud Dude" potato scrubber. Next is the Deluxe Idaho Potato Pack, which includes all of the above plus a premium Idaho labeled kitchen towel. Finally, anyone would love to receive the Complete Idaho Potato Pack, which adds in a matching insulated pot holder (plus everything listed in the smaller Potato Packs). All Packs come sealed in a zippered vinyl container and include a handy matching gift card …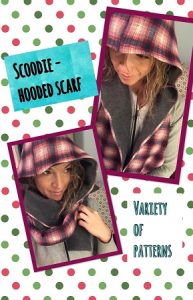 For bundling up in those chilly Idaho winters, take a look at the stylish "Scoodies" (hooded scarfs). Fashionable for both gals and guys, they're double layered with fleece and your choice of flannel or cotton. A fun and practical personal or client gift item, these eye catching scarfs are durable too – they'll machine wash beautifully for years!
Visit Shelly's Special Gifts online (linked above and in images) to discover all the Idaho themed products waiting for you. Choose from kitchen sets, custom towels, hand warmers, and even travel chalkboards for kids. If you own a retail outlet or want to order larger quantities, wholesale opportunities are available. Shelly's products can be personalized for your company, location, or whatever meets your gift giving needs. Just reach out at her website …
Shelly's Special Gifts … Uniquely Handmade in Idaho!
Woodland Enterprises & Smokey The Bear Gifts: Located in the northwest Idaho community of Moscow, home to the University of Idaho, Woodland Enterprises is a dual focused business. Their storefront in the center of town features Northwest Showcase, a spotlight on the works of 70+ area and regional artists.
The second arm of their business started with their catalog which features the world's largest selection of Smokey Bear gifts. Smokey has been a beloved symbol for fire prevention across America for over 70 years and his message "Only YOU Can Prevent Forest Fires" resonates with generations of Americans. Smokey is now a national figure for the prevention of wildfires and his image is available in a wide variety of gifts for kids of all ages …
At the Woodland Enterprises website, you'll find plush Smokey dolls, wearable accessories, hats, cards, blankets, pillows, signs, and much more. Smokey's pal Woodsy The Owl is featured too!
What a great (and educational) gift idea for anyone who needs to learn the importance of protecting our forests and open lands … direct from Idaho. Click through to their site to see all the Smokey items!
Whatever Floats Your Goat: This company in Idaho Falls makes one of our favorite products, goat milk soaps. If you've never used soap made from goat milk, we encourage you to try it because you'll notice the difference! Goat milk has the same pH as human skin, and it's high in fat, protein, and vitamins. This means your skin is left feeling soft and hydrated, not dried out like with standard soap …
Whatever Floats Your Goat creates a line of body care products like lotions, foot care, lip balms, and bath bombs in addition to their soap. Choose from mint, lavender, citrus, and other pleasing scents. Did you know natural lavender goat milk soap is an excellent shampoo bar? Lavender is a natural cleanser and also serves to exfoliate the scalp. It's ideal for thinning hair or dry scalp conditions and you can throw away that bottle of conditioner!
You can order any of the company's Idaho made soaps and other products directly at their website. Natural soaps are a perfect gift idea direct from The Gem State!

Idaho Magazine: Are you looking for an economical Idaho themed gift that will last all year long? Look no further! A subscription to Idaho Magazine, the state's most popular publication, will fit the bill. Native Idahoans or anyone who loves this beautiful state will appreciate a gift subscription to this magazine, published 12 times yearly …
Each month, Idaho Magazine offers beautiful photography from around The Gem State, as well as content sure to appeal to anyone holding a warm spot for Idaho in their heart. The magazine features stories on history, heritage, recreation, and adventure. Both print and digital subscriptions can be purchased and the cost is extremely reasonable …
Click through to their website to learn more …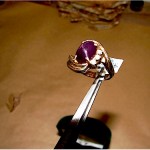 Idaho Star Garnet Jewelry: Idaho's state gemstone is the Star Garnet, and we're always happy to showcase jewelers and gem shops who create jewelry featuring beautiful state gems …
The Star Garnet is a rare stone that is very durable … one of the harder stones used for jewelry. They'll last for generations and can be handed down as a precious heirloom.
We learned that a great source for Star Garnet jewelry is Stewart's Gem Shop in Boise, a family owned business since 1945.
They carry all sorts of rings and other jewelry and will custom make a piece according to your specifications. Contact them via their website and buy an authentic gift from Idaho …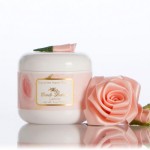 Camille Beckman Hand Therapy: If you've got dry, rough, or chapped hands … here's a company you should know …
It's Camille Beckman, known as the original American Luxury, with products proudly made in Eagle, Idaho …
Their glycerine hand therapy is legendary and it's the product that made them famous. This concentrated hand cream is restorative and moisturizes with a blend of glycerine, almond oil, Vitamin E, Aloe Vera, and natural botanicals …
The company makes all sorts of bath and body products, all of which you can get directly at their website …
MADE IN IDAHO SPECIALTY FOODS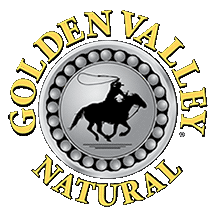 Golden Valley Natural: This Idaho Falls company is the largest producer of natural and organic meat snacks in the United States. They're known for their beef, turkey, and buffalo jerky made with no preservatives or MSG …
What we'd really like to tell you about though is their Natural Fruit Stix. They're made similar to a jerky except of course with dried fruit. When we visited The Gem State recently, we enjoyed the blueberry and apple cinnamon flavor while taking in some of the state's spectacular scenery.
Golden Valley Natural makes their jerky in five flavors – Original, Teriyaki, Sweet & Spicy, Black Pepper, and Bar-B-Q. You can also buy the Natural Fruit Sticks in Mixed Berry and Pineapple varieties in addition to the Blueberry and Apple Cinnamon.
Visit their website to learn more. Made in Idaho … enjoy!
Kelley Orchards: A small family farm located near Weiser, ID Kelley Orchards is known for their prolific fresh fruit production. In this area, warm days and cool nights blend with fertile soil near the Snake River to make it an optimal location to grow apples, plums, nectarines, cherries, peaches, and more.
For locals, Kelley Orchards offers U-Pick opportunities through several months of the year. Fresh fruit and produce are also available at their well known Barn Store, which also has an online component …
The Barn Store sells dried fruit packages made without preservatives like so many other packaged dried fruits. Crunchy dried apple chips, peaches, plums, and apricots are a few of the dried fruit varieties available for purchase online. They're the perfect healthy snack for hiking, studying, or simply relaxing at home …
See the Kelley Orchards website to see what's available and ready for you to enjoy!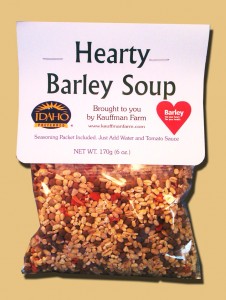 Kauffman Farm: The family farm of Clark and Debbie Kauffman is located in the southern Idaho town of Filer, just west of Twin Falls. They're known for their sweet corn, pumpkins and squash in season, pearled barley, and their Hearty Barley Soup Mix …
A very versatile grain, barley is used in numerous food products and offers plenty of health benefits. Packaged in six-ounce bags, Hearty Barley Soup Mix includes pearl barley, Idaho grown lentils, carrots, onions, chili powder, and spices. It's very easy to make – just add tomato sauce and water for a filling and satisfying meal …
About as close to an Idaho farm-to-table meal you can experience from farther afield, Hearty Barley Soup Mix is available via PayPal at the Kauffman Farm website. Click on the "Products" tab where you can also buy packaged pearl barley to use in your own recipes. Ideal as part of a themed gift from The Gem State … enjoy!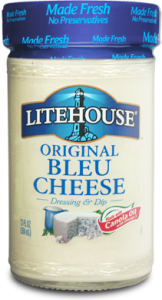 Litehouse Foods: Based in Sandpoint, ID this employee owned company produces a line of salad dressings, dips, Greek yogurt, and artisan cheese. We'd like to introduce you to their signature product – Original Bleu Cheese Dressing. Made from a 50+ year old recipe, this dressing is legendary in the northwest. It's made with handcrafted bleu cheese, house-made mayonnaise, fresh buttermilk, and spices.
Original Bleu is known as the bleu cheese dressing for people who don't like bleu cheese. They're right, because I'm one of those people! I have never been much of a bleu cheese fan although my palate has shifted in recent years. Regardless, this stuff is great! We use it as much as a dipping sauce with raw vegetables as we do with salads. The company makes several varieties, including Bacon Bleu, Garlic Bleu, Chunky, Lite, a Bleu Vinaigrette, and more …
You'll find Litehouse Foods products in selected markets across the U.S. and there's a store locater on their website. You can also buy any of their products at their online store. A real Idaho original!
My Dad's Garlic: We love featuring products which differ from state to state, like honey, maple syrup, and so on. Garlic is another example – fresh farm raised garlic is considerably more flavorful than the bulk garlic you'll find in most grocery stores (it's often grown in China). We never knew much about garlic and how many varieties exist, but now almost every time we travel it's rare we don't visit a farmers market to buy locally grown garlic …
In Idaho near the Snake River, rich volcanic soil, warm days, and cool nights create ideal conditions for growing garlic. One small company capitalizing on this combination of factors is My Dad's Garlic, a father-daughter team based in Rupert, ID. Their local farm grows a wide variety of garlic – they are a state inspected and licensed grower.
Did you know there are hundreds of garlic varieties? My Dad's Garlic grows and sells Chesnok Red, Musik, Inchelium Red, and several more. Some are mild, some offer a bit of heat, and others offer a more pronounced hot and spicy flavor. You can learn the differences at their site, where each variety is described in detail. You can also buy their garlic by the pound and in variety packs – an ideal Idaho gift for the chef or foodie in your life, or just for your own kitchen use! Enjoy!
Cowboy Tom's Flapjacks: For almost 15 years, Idaho residents Charlotte and Tom Armstrong have been sharing their specialty flapjack mixes with the world. Derived from the same recipe used for years at their Idaho ranch, these easy-to-prepare mixes are literally direct from the Idaho wheat fields to your breakfast table …
These tasty and healthy flapjacks are made from organic ingredients and ground to order. Beyond the original variety, the product line has grown to include FlaxJacks made with healthy flax seeds as well as Buckwheat and Teff. They even offer an Idaho maple syrup to complete your meal!
Cowboy Tom's Flajacks are ultra easy to prepare – just add milk, a dash of vegetable oil, one egg and then blend. Pour the mixture over a hot griddle pan and brown on each side.
In case you were wondering, Teff is a sweet tasting grain – it is loaded with protein and fiber and extremely low in fat. Brown Teff has a subtle nut like flavor while Ivory Teff is a bit milder. The Three Buckaroos pack available at the Cowboy Tom's website is a great Idaho gift idea as it offers a Buckwheat mix as well as Brown and Ivory Teff mixes. Try all three and see which you like best!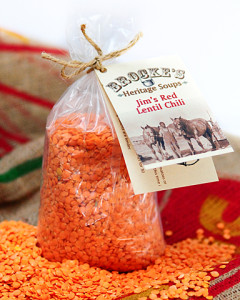 Brocke's Heritage Soups: Made with ingredients grown on local Idaho farms, the line of Brocke's Heritage Soups make hearty and easy to prepare one pot meals …
The Brocke family has run a warehouse serving Kendrick area farms for well over 60 years, and in the past few years started marketing five varieties of soups and chili with dried lentils, beans, split peas, and more. Ranging from their Sister's Split Pea to a soup mix called Harvest Day made with long grain brown rice, these heritage recipes help you create a convenient family meal.
Pictured is Jim's Red Lentil Chili, made with red lentils, vegetables, seasonings, and onion powder. You'll have a big batch of chili within about 1/2 hour – add some ground beef if you'd like!
Attractively packaged, Brocke's Heritage Soups make a great gift for anyone who appreciates The Gem State. You can order any of the five varieties Brocke's offers directly on their website …

Treasure Valley Salsa: Boise based Treasure Valley Salsa makes a line of salsa in a variety of different flavors and heat levels. On our recent trip out west, we bought a jar of their Medium Sslsa (that's the salsa lane we typically bowl in!) and wish we would've bought more!
The company makes six different salsas, including Mild, Hot, Habanero & Lime, Black Bean & Corn, Salsa Verde, and the aforementioned Medium. If you like smoother textured salsas, meaning not chunky, and you like a little heat, try the Habanero & Lime …
There's some excellent recipes and tips on the Treasure Valley Salsa website, where you can also buy any of these salsas and have them shipped anywhere in the country …
Kate's Real Food: Based in Victor, ID Kate's Real Food is an energy bar company founded by Kate Schade, formerly a self proclaimed ski bum. Kate developed a line of homemade energy bars she created in her kitchen to sustain her during long days on the slopes …
After friends persuaded her to market the energy bars, originally called Tram Bars, Kate founded the business and now balances its demands along with her passion for the outdoors. her organic energy bars are made with local ingredients from sustainable farms and make an ideal grab and go treat …
Available in five different varieties, these bars are crunchy, chewy, sweet, and salty all at once. There's sure to be a flavor you crave, and they're available singly, in assortments, and gift boxes.
A great Idaho gift for the active person on your list! Visit Kate's Real Food to learn more …
Peak Provisions: Peak Provisions is a small west central Idaho company specializing in dip mixes, rubs, specialty drinks, and recipe packets. They're known for their chipotle dip, known as Chuck's Chipotle, which is easy to make and great when served with tortilla chips or mixed into a homemade burrito …
Peak Provisions also makes dip mixes for hummus, ranch dip, dill dip, and spinach dip. Try their Salmon River Rub on chicken breast … it contains a bit of brown sugar which melds beautifully with the garlic and other spices in the rub …
The recipe packets from Peak Provisions create easy stove top meals in minutes. Just add tomatoes, meat, and onions to the Hornet Ridge Sauce (pictured) and ladle over rice or noodles for a satisfying dinner!
Check out all their unique products at their website linked above …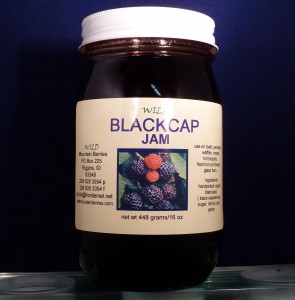 Wild Mountain Berries: An Idaho company specializing in using the state's wild berries in their products, one of their jams caught our attention …
It's called Black Cap Jam, and it's made with wild black raspberries. These black raspberries aren't common, at least they're not common in the Midwest where we live …
Their flavor is darker and actually sweeter than traditional red raspberries. Try it for yourself and see!
Wild Mountain Berries produces other interesting products as well … chokecherry jam, huckleberry barbecue sauce, dill jalapeno relish, and huckleberry honey dill mustard … all unique products you won't often see outside of The Gem State!
Wild Mountain Berries also offers a number of gift packages and gift crates. You can order both mustard and jam crate packs for an Idaho themed gift for someone on your list, or just for yourself and family.
Be sure to try the Huckleberry Sweet and Sour Sauce … great in stir fry creations! Visit their website to see all the product options …
Homemade By Dorothy: This thriving company is one of The Gem State's go to sources for culinary gifts reflecting the state's personality …
Homemade By Dorothy creates a wide variety of tasty products, including but not limited to mixes, syrups, jams, spices, and huckleberry items. One of their great themed gifts is the "Idaho Potatoes" box, pictured.
The box is shaped like the state of Idaho and it contains Homemade By Dorothy mixes for potato bread, soup, and pancakes, along with a jar of huckleberry jam. Ideal as a thank you or housewarming gift, this gift box is just one of many they carry …
Visit their website to see all the Homemade By Dorothy products …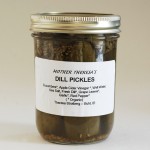 The Ecology Patch Pickles: Located in Buhl, ID The Ecology Patch has been using organic farming methods since 1982 and produces a wide range of fresh produce, fruit, and prepared foods like jams, fruit butters, and pickled foods …
We are partial to their pickles which combine cucumbers, garlic, dill, grape leaves, and red peppers all grown on their farm. Both dill pickles and bread and butter style are available. A real taste of Idaho!
You can order Ecology Patch Pickles online by clicking here …
Walker Fruit Ranch: This multi generational family fruit orchard is located in Emmett, ID just northwest of Boise. Its location on the south slope of the Idaho Valley leads to excellent conditions for growing fruit, available locally …
We became acquainted with the Walker Ranch by their handmade soaps and jams. The jams, particularly the cherry, are high in demand and sell out regularly. The handmade soaps are all at least 50% olive oil based, with no animal products used in production.
Several scents are available, like apple jack, cherry blossom, black cherry, tangerine, and more. Once you use these natural soaps, you'll never want to use a commercial bar of soap again!
You can buy online at Walker Fruit Ranch …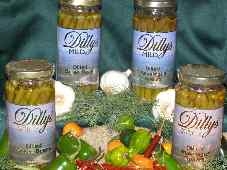 Dilly's Pickled Vegetables: Located in Midvale, this small company is big on taste. They're known for their pickled vegetables, locally grown, produced and packaged in the Gem State …
Dilly's offers five different products in spicy and mild styles. Choose from pickled green beans, dill pickles, and asparagus spears. The spicy dilled asparagus spears are the best!
You can order by using PayPal at Dillys.net …
Golden Valley Natural Jerky: For over 45 years, Golden Valley Natural has been the largest producer of natural and organic meat snacks in the country.
Choose from beef, buffalo, or turkey jerky in a variety of different flavors … teriyaki, sweet and spicy, BBQ, or black pepper. They also produce a unique line of fruit stick snacks … similar consistency to jerky but made with a blend of berries and apples.
Any of their products can be ordered online, with free shipping on orders over $35 …
Silver Creek Farms Smoked Trout: Among many other things, Idaho has always been noted as having spectacular fishing. Clear mountain streams are ideal for trout fishing, and smoked trout from Idaho is prized as being some of the best in the United States …
Silver Creek Farms of Twin Falls processes trout just moments after the catch … they are filleted by hand and smoked over Idaho hardwood and then vacuum packaged for freshness.
You can buy smoked trout either in fillets or canned … Silver Creek Farms has won numerous awards from food publications nationally!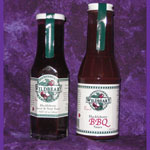 Wildbeary Huckleberry Products: Located in Coeur d'Alene, Wild Huckleberry Products is a division of GBR Foods and produces a line of huckleberry products like sauces, jams, and even a ready to drink huckleberry lemonade!
Huckleberries are found in the northern Rocky Mountain area in the wild, and they're prevalent in Idaho (bears love to eat them!). They have a rich, complex taste which has been described in several different ways. To us, they taste like a cross between a dark grape and a blueberry …
At the GBR Foods site, you'll see all the huckleberry products you can order online. Choose from jams, jellies, pancake mix, syrup, honey, drink mixes, and even a huckleberry flavored popcorn! Gift boxes are available if you're looking for an assortment of products …
Backcountry Energy Bars: This small operation in Boise produces a snack bar with a soft texture made with oats, dried fruit, nuts, seeds, and peanut butter. Backcountry Bars are nutritious and the perfect energy boost in the middle of your day …
You can buy Backcountry Energy Bars online … they're wheat and soy free with no preservatives or artificial ingredients …
IDAHO CONSERVATION & WILDLIFE ORGANIZATIONS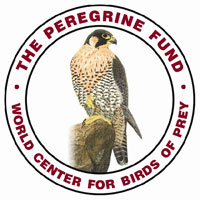 The Peregrine Fund: If you've been reading State Gifts USA for a while, you know we're animal lovers. We particularly enjoy using this site to spotlight at least one worthy animal based rescue organization in each state. On our recent visit to Boise (see our travelogue at the bottom of this page), we made an unforgettable visit to The World Center for Birds of Prey, a one of kind facility dedicated to showcasing and preserving prey bird species. An almost 500 acre campus perched on a hilltop above the city, the Center is a must see attraction for anyone visiting the metro area …
The Center is home to The Peregrine Fund, a non profit organization dedicated to saving birds from extinction due to loss of habitat, poisoning, predatory hunting, and numerous other issues. Founded in 1970, the Fund has experienced several notable successes, due in large part to generous support and the efforts of a passionate, dedicated staff and membership base. As an example, in 199 the Peregrine Falcon was finally removed from the endangered species list! Several other bird species are being aided by the Fund's and the Center's work, like rare condors, falcons, eagles, and more.
The Center and Fund are supported by visitors, donations, and shopping at Peregrine Fund Gift Shop. Here you can purchase any number of educational and decorative items relating to these beautiful birds, with the proceeds benefiting the Fund and continued operations of the Center.
Click through to learn more about their ongoing mission and while you're there, do a little shopping. And if you're ever in Boise, do pay a visit! It's an experience you'll remember for a lifetime …
MADE IN IDAHO DESSERTS & SWEETS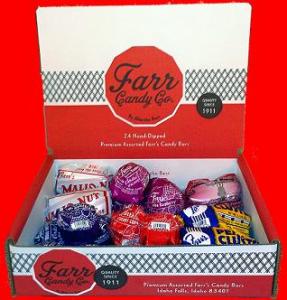 Farr Candy Company: This Idaho Falls candy company has been around since 1911 and is one of the best known candy manufacturers in The Gem State. They're best known for their distinctive candy bars, with flavors local to Idaho and the Great Northwest …
One of our favorites from Farr Candy is their Huckleberry Cordials. Huckleberries are primarily found in the northwest states and have a taste reminiscent of a cross between a raspberry and blueberry – a little tart and a little sweet!
These cordials are a center of huckleberries surrounded by hand dipped chocolate in a creamy center and rolled in chopped nuts. They're an ideal Idaho treat! Farr also makes a delicious Mallo Nut bar, offering a marshmallow center dipped in chocolate and surrounded by crushed walnuts.
You'll find a wide variety of unique treats available at the Farr website where you can order for you or as a gift. Variety boxes are available too! Click through to see all their delectable treats …
An Idaho tradition for over a century!
Weiser Classic Candy: Weiser Classic Candy is a burgeoning small candy maker based in the town of Weiser, located in the rural western part of Idaho not far from the Oregon border. The company specializes in chocolate truffles, other chocolate specialties, gift baskets, and seasonal treats for holidays and special events …
One particular gift item offered on the Weiser Classic Candy website is the "Everything I Love About Idaho" gift basket. It's one of several highlighted for those looking for an Idaho themed gift. It contains huckleberry truffles, a caramel grizzly paw, western themed chocolates, snack mix, and assorted Idaho treats …
On the Weiser Classic Candy site, you can conveniently shop by type of chocolate, occasion, season, price, and gift type. The Idaho Gifts page is a good place to start!
Check out all your options for gift giving directly at their website, linked above …

Idaho Candy Company: Since 1901, the Idaho Candy Company has brought candy lovers two of the best known treats in the Gem State … the Idaho Spud Bar and the Cherry Cocktail Bar.
Of course, these aren't the only two candies made at their long time production facility in Boise … there are dozens more to choose from, but ask any Idahoan about local candy and chances are those are the names you'll hear …
While it's shaped like a potato, the Idaho Spud Bar doesn't have a potato filling. This traditional Idaho treat has a cocoa flavored marshmallow center and is coated with dark chocolate and sprinkled with coconut. The Cherry Cocktail Bar offers a combination of milk chocolate, roasted peanuts, and a creamy cherry creme center … yum!
You don't need to live in Boise to enjoy these treats. Order online at the Idaho Candy Company website, and enjoy this traditional taste of Boise …
MADE IN IDAHO HOT SAUCE, CONDIMENTS, & SPICES

Save The Day Seasonings: This Meridian, ID business is owned and operated by Adrian Alvi and his wife Jennifer, who between them have many years experience in the culinary and creative arts. They've come up with a line of seasonings that help any skill level of cook or chef to prepare healthy and flavorful meals …
Their versatile line of a dozen seasonings are classified into "uses" for the sake of simplicity and approachability. There's a seasoning mix for Italian, Mexican, Cajun, Indian, Thai, Jamaican, and Chinese, with varying heat levels if your tastes trend to spicy. Simply use them with your favorite meat, soup, stir-frys, vegetables, dips, and so on to create the flavor of your choice. There's also an all purpose natural spice mix called Alvi's Incredible which is versatile enough to be used on anything!
You'll find all of these spices available for purchase at the Save The Day Seasonings website – you'll also see handy recipes and helpful tips on how best to use the seasonings. Made in Idaho!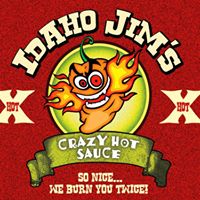 Idaho Jim's Crazy Hot Sauce: What's the old saying, "If you want something done right, do it yourself"? Well, that's exactly what Jim & Joanne Cochell of Boise did in the late 90's. Seeking a hot sauce with an ideal blend of heat and flavor, they proceeded to make their own! And over 15 years later, Idaho Jim's Crazy Hot Sauce is going strong!
A true "from the ground up" small business, the Cochell's grow their own peppers, including habanero, ghost peppers, and others. Each batch of Idaho Jim's Crazy Hot Sauce is made by hand and it has garnered quite a few fans, including the folks at Bon Appetit Magazine who included it in their recent feature, "50 Hot Sauces From Every State In America". The sauce has an appealing orange tinted color and you can use it like a traditional hot sauce or as a dipping sauce. Mix it into stews too for a little pick me up!
As a small hands on operation, the hot sauce is made whenever the peppers are ready. Typically, this means roughly the end of August until they run out late fall. Click through to their Facebook page, linked above, and you'll be able to learn when a supply is available for ordering.
A truly local Idaho product – great for the culinary minded on your gift list!
Yellowstone Seasoning: A true Idaho product with a 100+ year history, Yellowstone Seasoning is based in Idaho Falls. Founded and owned by Nicole Badrov, this small company creates two seasoning blends based on a recipe developed by Nicole's great grandmother in the early 1900's …
The original all purpose seasoning, called Old Faithful Blend, uses a mix of 15 herbs and spices and can be used on beef roasts or any other type of meat. Call on it the next time you need a marinade rub, or just a finishing seasoning while grilling or topping off your dish before serving.
The second blend created by Yellowstone Seasoning is called Spicy Buffalo Blend. It augments the original blend with the addition of chipotle peppers, cayenne pepper, and red pepper to give it a spicy kick. Use this one on Mexican style dishes or to add a little zip to potato salad, soup, stews, or any dish that needs a bit of spicy heat …
You can order either of the two blends online at the Yellowstone Seasoning website, or better yet, order both in the handsome wooden crate shown.
A great gift for the chef on your list, or anyone who likes to eat!
Starlight Herb and Spice Company: With herbs grown fresh in the Idaho Treasure Valley area, this Garden City company has been in business for almost 15 years, creating chemical and pesticide free products …
You can find a full line of game seasonings, artisan salt and pepper, culinary rubs, spice blends, and sausage seasonings, ready to be shipped directly to your door from their Starlight Herb spice store. We were given a jar of their Salmon Seasoning, which we really enjoy! It's a blend of garlic, onion, bell pepper, mustard seed, bay leaf, and salt and pepper … we sprinkle it right on top of a grilled salmon filet.
The Taste of Idaho sampler set, shipped in a handsome small wooden crate, is an ideal gift for the Idaho fan in your life!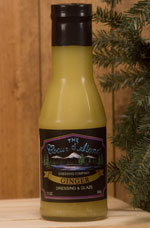 Coeur d'Alene Dressing Company: Owners Don and Peggy Alderman have been producing Coeur d'Alene Salad Dressings since 1996 in the beautiful northern Idaho region.
The Ginger Dressing and Glaze is pictured, one of six flavors available including huckleberry and apricot dijon. The company also makes spice rubs, seasonings, and a very versatile caramelized onion grilling sauce and glaze …
At the Coeur d'Alene Salad Dressings website you'll find all these products and more, including a line of dip mixes. You can use these dip mixes (bleu cheese, spinach, toasted onion and chive) either as a standard appetizer dip or as a salad dressing. Many of their products are gluten free …
Gift packages are available … the sampler gift box is a great gift idea as it includes all six of the Coeur d'Alene Dressing Company's salad dressings.
Wagner's Idaho Mustard: There's nothing quite look a good local mustard, and Wagner's Idaho mustard fits the bill. If you like an assertive brown mustard that's not too bold on the palate, try this stuff. Their tagline is "Sassy, With An Idaho Snap!", and that about covers it …
Based in Nampa, ID, Wagner Idaho Foods produces several varieties of mustard, including Dill, Honey, Smokey Hot, and Jalapeno, in addition to the Original, which is their flagship brand …
You can buy mustard in individual quantities or as a gift set …
MADE IN IDAHO HONEY
Browning's Honey Company: We love introducing our readers to long term family owned businesses like the Browning's Honey Company. They've been in the beekeeping and honey production business since 1921 and now have fifth generation Browning family members involved in the operation …
From humble beginnings, Browning's Honey is now one of the largest beekeepers and honey producers in the country. Their bee hives are often transported to surrounding states to assist with crop pollination as well.
At their online store, you can see the wide range of honey products produced here, including raw and creamed honey, flavored honey, candy, candles, and honey based skincare products. We noticed a handsome gift box on their site, packed in a wooden crate stamped "Idaho" (pictured). If you're planning to give an Idaho themed gift to someone on your list, you can't get more authentic than this!
Their site also contains some very interesting and pertinent information about honeybees, including their importance to the overall agriculture chain and some of the current challenges they face …
Browning's Honey – an Idaho tradition since 1921!
MADE IN IDAHO LOCAL ART
Idaho Scenics: Idaho Scenics is a photography company featuring the work of Idaho native Linda Lantzy. Linda photographs local landscapes, rivers, and scenic vistas of the state in all four seasons.
Her photographs are sold to corporate clients as well as individuals seeking a unique Idaho print for their home. With literally hundreds of prints available, you're sure to find the ideal Gem State work of art!
Linda's art has been licensed for magazines, advertising, calenders, books, and more. The prints are available ready for you to frame or ready to hang. Her work has been featured in many galleries and fine art shows in Idaho and across the northwest …
See Linda's work at Idaho Scenics . A beautiful and unique Idaho themed gift!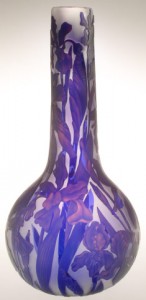 Heron Glass: Owned by Mary Mullaney and Ralph Mossman and located in Driggs, Idaho Heron Glass is known for producing beautiful pieces of glass blown functional art, like the vase shown at left …
The delicate and time honored skill of glass blowing requires great dedication, patience, and dexterity … check out the Heron Glass site to see some of the lovely pieces they have for sale. Their inventory is ever changing and limited in quantity …
Whether you're looking for a functional or decorative gift from Idaho, or simply seeking to add a splash of color to your home's decor, these glass blown works of art are a wonderful choice!
MADE IN IDAHO BARBECUE
Backhills BBQ Sauce: If you enjoy sampling local barbeque, try this sauce from Backhills BBQ in Idaho. It's one of four varieties you can order online, the others being teriyaki, hot, and sweet 'n sassy …
The sauce is just how we like it … all natural, no corn syrups, and chunks of real ingredients like onion, garlic, and peppers. Added to those are a bit of molasses, spices, and brown sugar … just the right blend of sweet with a little spicy bite. You can order Backhills sauces online and have it shipped anywhere in the United States …
Did We Miss Any of Your Favorite Idaho Made Products? Tell Us About It By Commenting At Our Contact Us Page …
How did Idaho get its shape?
Idaho Trivia and Fun Facts

1). Idaho has more river miles than any other state. There are just over 1,300 miles of rivers in the state …

2). The highest point in Idaho is Mt. Borah at 12,662 feet …

3). The largest city in the state is Boise with over 205,000 in population …

4). It might not surprise you that Idaho is the nation's leading producer of potatoes, but did you know Idaho is also the leader in trout, lentils, and winter peas?

5). One of the biggest waterfalls in the west is Shoshone Falls, located near Twin Falls. It drops 212 feet and is known as the "Niagara of the West" …

6). Idaho was the nation's 43rd state when it was admitted to the Union in 1890 …

7). The state's deepest lake is Lake Pend Oreille, which sits in a valley surrounded by mountains towering 6,000+ feet high. The lake plunges to a maximum depth of 1,152 feet …
Visiting Boise – Idaho's State Capital City
Welcome to our "Visiting America's State Capital Cities" feature – each month we recap a visit to one of America's state capital cities and this month we're out west to visit Boise, capital of The Gem State …
The first thing you'll notice when you visit this vibrant, thriving city is its natural geography. Situated on a high desert plain area in the southwestern section of the state, Boise (pronounced "BOY-see") derives from a French explorer term meaning "wooded river". And that's what you'll notice – the Boise River running across the heart of the city surrounded by forests of mainly cottonwood trees …
Along with the neighboring adjacent cities of Nampa and Meridian, the metro area is home to over 650,000. We learned it is the 3rd largest metropolitan area in the northwest, trailing only Seattle and Portland. You're not far from Oregon here (about 40 miles) and the city sits just over 100 miles north of the Nevada border.
Surrounded by mountains in just about every direction, Boise's climate is semi arid and distinctly four seasons. Summers are warm and dry (and can get hot), and winter features moderately cold temperatures but not much snow. Warm autumns are a wonderful time to visit, although it's fair to say there's no particular season to really avoid. Boise's welcome mat is out all year round!
We visited in fall and spent two nights and the better part of three days here. Like any moderately big city, there's always more to see and explore, but this gave us enough time to experience most everything on our list and get a feel for the city's pulse and personality …
The metro area is home to many different companies encompassing several industries. Along with state government, these various companies help keep the economy humming along. Boise Cascade, Albertson's, and Micron Technology are among the many corporations with headquarters or a major presence here.
Culturally, Boise has a lively arts scene and is home to the largest Basque ethnic community in the United States. As a result, Basque cuisine (predominantly Spain influenced with a dash of France) is found on many restaurant menus, and you'll also find many Basque influenced eateries.
Like most cities across the country, Boise has several unique neighborhoods, giving the city uniqueness and personality. There are certain areas you'll want to learn more about before you visit, and take the time to explore. A very active city, you can explore much of Boise on foot, although you'll generally need a car to get around. If you like being outdoors, the city will suit your needs well – hiking and biking trails abound, and there's ample opportunity to get out on the water (the Boise River) on canoes or kayaks.
And as mentioned, the weather is generally cooperative for outdoor adventures – summer and fall are relatively dry and most months offer moderate temperatures. The metro area sits about 2,700 feet above sea level, so even when it's hot, the temperatures are moderated a bit by breezes and the surrounding topography.
Whether you're here on business or pleasure, you're sure to enjoy this friendly city. We did! Let's take a look at some of the high points and must see spots in Idaho's state capital …
Boise Overview: What To See & Do
Many visitors come here due to a connection with well known Boise State University. In recent years, the success of the school's football program has drawn attention to not only the university but the city beyond. The famed blue turf football stadium is a destination for Bronco and other college football fans from across the country. Games routinely sell out, so if you're lucky enough to grab a ticket, savor the experience! The city really comes alive on college football game day …
One of the absolute must see attractions in the area is the World Center for Birds of Prey, a facility located on a large hilltop location overlooking downtown Boise. It's home to hundreds of prey birds, many of which are or have been on the endangered species list. The Center has been instrumental in helping remove peregrine falcons from the endangered category and currently breeds and releases rare condors.
You can meet some of the spectacular birds housed here during the educational and interpretive programs held at the Center daily. Stroll the expansive grounds and you'll find a 1/4 mile trail which affords a magnificent view of the city below! While some of the birds are permanent residents here due to disabilities or other issues, the primary goal is
species perpetuation and release to the wild. The World Center for Birds of Prey is open daily except for Monday and should be at or near the top of your sightseeing list …
We were really intent on seeing the Birds of Prey Center and did so before really getting acclimated with the city. One of the best ways to ground yourself is to spend some time at one of Boise's two beautiful riverfront parks. Sprawling green spaces welcoming locals and visitors alike, they're Ann Morrison Park along the river's south bank and Julia Davis Park, tucked between the river and Myrtle Street along the north bank. Both provide great views of the city and are perfect for getting into some hiking or just strolling the open space and relaxing. Julia Davis is also home to the city's award winning zoo, which houses animals from around the world and is a great destination for kids of all ages …
To really experience Boise, you've got to see three districts in and around the downtown core. They are The Basque Block (featuring the famous Basque Market), Hyde Park, and Old Boise. If you're a shopper, meandering through these areas will keep you busy for a day or two or three!
The Basque Block is located at Capitol Boulevard & Main Street and is the hub of the Basque heritage community so prevalent in the area. It features The Basque Market where you'll find retail food and drink indigenous to the culture as well as lunch and dinner options. Another great restaurant choice is Bardenay, the nation's first combination distillery / restaurant, which offers a tantalizing menu and unique house made spirits …
At 6th and Main, Old Boise is the historical center of the city and features dining, shopping, nightlife, and historical buildings and architecture. It's basically adjacent to The Basque Block (some would say it's basically one area), so it's easy to experience both in a few hours of exploration. Be sure to shop at Indie Made, a treasure trove of locally handmade goods, and Epitome Home & Garden for one of a kind accessories for your living space.
Nearby historic Hyde Park is the center of the lively North End district. A gathering place for organized local events, Hyde Park is an historic retail center featuring many buildings on the National Register of Historic Places. Eateries, antiques stores, and specialty shops fill this lively area, which is also a hub for live music. A true Boise community, this is where you'll rub shoulders with the locals and experience a glimpse of what makes the city special.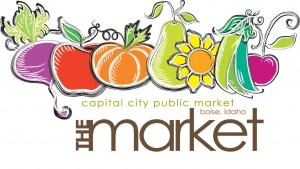 If you're visiting over a weekend, take the time to walk around the Capital City Public Market, It's the city's public farmers market and has a great tagline – "Where The Farm Meets The City". Open Saturdays from mid April through December, the market is a great place for shopping, people watching, or just getting your Saturday morning going. It's an easy walk from anywhere in the downtown area and afterwards you can access the nearby Riverside Path to walk off your breakfast or get a little exercise.
One thing you'll notice in Boise is the easy access to outdoor recreation. 8th Street literally leads to the foothills surrounding the city – perfect for hiking and biking. The Riverside Path is something no visitor should miss! It hugs the river and meanders for miles. We walked pretty much the length of downtown and back; great photo opportunities await and a real sense of "we've visited Boise" will remain in your memory!
If you've got the state capitol buildings on your bucket list like we do, visit Idaho's at 7th and Jefferson. You'll see the building's gleaming dome from anywhere in the city. It's one of the state's most treasured landmarks, dating back over 100 years and completely renovated in 2010. Tours are available – the interior is quite stunning – and you can learn more at this overview website.
Boise has quite a thriving live music and performance scene – check the local listings to see what's going on when you're in town. If you get a chance, try to catch a performance at the city's historic Egyptian Theatre, a beautiful single screen venue dating back to 1927. Concerts, live shows, and all kinds of events are held here and it's conveniently located downtown at 700 Main Street …
Boise Eats – Our Dining Recommendations
We spent two nights in this wonderful city, barely enough time to truly explore the culinary scene, but we did enjoy a few restaurants we're happy to tell you about. Idaho, of course, is famous for potatoes, but don't pass up another of the state's claims to fame, fresh trout. You can get some at Bardenay (mentioned above), located at The Basque Block downtown. It's served with garlic mashed potatoes so you get to experience the Idaho two-for-one!
Three other places in the downtown area we really enjoyed were the Falcon Tavern, the chic and attractive Cottonwood Grille located on the river at 9th Street, and a cool locals place called Lock, Stock, and Barrel. All these places are easy walking distance from any downtown hotel …
Falcon Tavern is a local treasure, kind of a spiffed up neighborhood pub at 8th & Idaho offering patio dining in nice weather. They're known for their specialty burgers, sandwiches, creative appetizers, and draught beers. A great place for happy hour, this place offers excellent Cobb salads, corned beef sandwiches, onion rings, and burgers, of which there about a dozen different choices. Comfortable and casual, it's equally suitable for lunch or dinner and it's where you'll find a lot of downtown workers after hours.
The Cottonwood Grille is a scenic choice for dinner, with great food and river views. Sit on their expansive patio and enjoy a glass or bottle of local wine (Idaho has quite the wine scene) along with a choice from their appealing menu. We enjoyed their sauteed Idaho trout, finished with an almond lemon butter sauce. They're also known for local fresh game like elk and pheasant, along with pork chops finished with Calvados brandy.
Finally, Lock, Stock, & Barrel is a locals in the know place that's been around since the 1970's. It's a steakhouse known for their fantastic prime rib which routinely sells out every Saturday. Located at 11th and Jefferson downtown, it's the kind of place where you'll get a knowing nod and smile when you tell a Boisean you're going there (or have been there).
One of Boise's best loved restaurants, L,S, & B is almost as well known for their salad bar as their steaks. You can get the salad bar with your entree and we can personally vouch for the rib eye and the prime rib! If you've only got time for one dinner in Boise and you like local places, make this your choice!
Of course, these four places just scratch the surface. Boise is a bit of a foodie town – farm to table is big here (as it should be) and you'll have ample choices for both lunch an dinner.
Summary and Learn More About Boise
One of the best things about visiting Boise is that it's truly a walking city. You can easily and safely explore the main sites on foot in and around downtown and there's easy access to walking paths and trails at every turn. Plus, the weather is generally cooperative! It wasn't hard to understand why the residents here love to get outdoors and enjoy the climate …
If you're just passing through, of course you'll need a car but once you're settled in, leave it parked and set off on foot. Fresh air, friendly people, and beautiful scenery await!
If you're out in the northwest on your travels, take the time to visit this attractive city. If you like the combination of outdoor activities and big city amenities, you'd be hard pressed to find a better choice than Boise. We loved visiting here – while you can get a general overview with an overnight stay, two nights or more is much better. Explore the area at your leisure, enjoy some of the city's parks and green spaces, and sample the outstanding restaurant scene.
You can learn more about the Idaho's capital city at Boise.org, the Convention & Visitor's Bureau website and a treasure trove of information about what to see and do, where to stay, and so on.
Get to know Boise – we're sure it'll make your list of favorite places to visit just as it did ours!