This Post is about Made in Utah Gifts and Specialty Utah Products
Want To See Your Business / Products On Our Made In Utah Page?
Visit "Advertise With Us"!
FEATURED MADE IN

UTAH

BUSINESS

ES
Uinta Naturals: We love featuring small family owned businesses whose products reflect the very essence of their home state. The Beehive State, with its stunning natural landscape and gorgeous vistas, is the perfect inspiration for a line of all natural bath and body products created by Utah's own Uinta Naturals …
We're delighted to feature this growing business on our Made in Utah page, as Uinta Natural's body scrubs and bath bombs are inspired by and created from their home state surroundings. Featuring all natural locally farmed ingredients, these products are crafted to invigorate, revitalize, and pamper …
You'll love discovering the entire line of Utah-centric bath products at the Uinta Naturals online store, where you can order for delivery directly to your doorstep. We're particularly drawn to Grand Staircase body scrub (pictured), honoring Utah's own Grand Staircase rock layers. It's available in both 8 oz. and 16 oz. sizes, handsomely packaged in resealable jars and made from all natural ingredients. Check out the ingredients in each of their products … you'll see there's nothing artificial or hard to pronounce. They're made from relaxing, skin soothing essential oils and organic sugar for a one of a kind bath experience …
Looking for the ideal Made in Utah gift for someone special? Check out Angel's Landing body scrub, specially crafted using rose essential oil to help reduce stress. Angel's Landing is one of many Utah natural wonders, a famous landmark in the iconic Zion National Park …
Uinta Naturals also offers a complete line of bath bombs, all designed to restore and rejuvenate. Kings Peak, Delicate Arch, and Smokey Mountain are among the locally inspired choices that promote soft, touchable skin and a vibrant clear complexion …
You're invited to discover the full selection awaiting you at the Uinta Naturals website, linked above. As an exclusive offer for StateGiftsUSA.com readers, be sure to use the code SGU15 at checkout for a 15% order discount. The perfect personal gift for anyone on your list who appreciates the spectacular beauty of Utah!
Prime Toffee: We're very pleased to introduce you to this Park City based small business founded and owned by a retired dentist by the name of Ross Cheesman who is passionate about … toffee!
Using a time tested recipe dating back to the 1920's, Prime Toffee showcases three varieties of chewy, crunchy Utah Made toffee from all natural ingredients. Fresh local almonds, real butter, and a mixture of milk chocolate, cocoa butter, and cocoa are used to create toffee that you or anyone on your gift list is sure to love …
Prime Toffee's specialty treats are available in Chocolate Covered, Chunk Style, and Bite Sized Toffee. Their Combination Pack (pictured) is an excellent way to sample all three. And as a nod to their founder's former trade, a small flossing stick is included in each package!
Are you looking for a special thank you gift this season? You won't go wrong with Prime Toffee's Everyday Gift Baskets, perfect for the office, a special family, or valued client. They're brimming with toffee and other edible goodies, beautifully packaged, and ready to ship to any destination across the USA …
Check out the Prime Toffee website where you'll see the entire selection – you can place your order online and have it sent directly to your doorstep. And be assured that when refrigerated, your toffee will stay fresh for up to six months, although we doubt it'll last that long!
We're very proud to include this vibrant Beehive State business on our Made in Utah page. Click through to learn more and reserve your toffee during the holiday season or any time of year …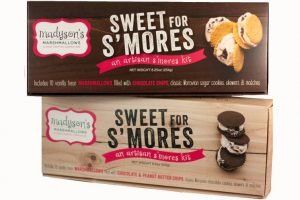 Madyson's Marshmallows: This small Heber City business is doing big business with marshmallows. Created onsite in their busy manufacturing facility, the company makes gourmet marshmallows, marshmallow beverage toppings, marshmallow gifts and bouquets, and even marshmallow donuts!
We love small independent businesses like this. They're family owned and operated, and they took a simple idea and tapped into the public's cravings for flavored, fresh marshmallows. They ship nationally and even have fans overseas!
Check out their website to see all the mouth watering flavors and be sure to visit the Gift section. There you'll see the Deluxe S'Mores Kit, pictured, and several other great ideas for special occasion or anytime gifts …
Creative goodies from The Beehive State!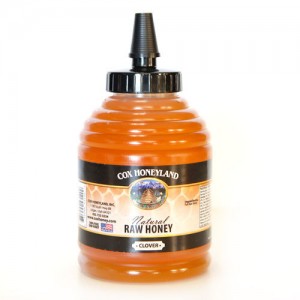 Cox Honeyland: Located in Logan just north of Salt Lake City, this family owned operation has a proud 100+ year tradition. Now in their fourth and fifth generation of Cox family guidance, this honey is known all across the state as being some of the best you can buy …
In 1989, "Honeyland" was born, taking the company to a new level. A retail store was added along with a larger warehouse for producing, storing, and packaging the honey. Today, you can buy raw natural honey (the best kind!) at their Logan location as well as online, where they'll ship to all 50 states!
Local honey is one of the best gifts you can give because it truly is local. Honey differs from state to state (and also within states) because the flower and plant availability is diverse. Whenever we travel, we love to try locally produced natural honey because it's fascinating to taste the subtle differences …
Cox Honey also produces related products like soap, candles, body care items, and a vareity of gift sets. You can shop directly at their website – just click on the "Store" menu icon and you're good to go!
Over The Top's Gourmet Cookies: From South Jordan, this cookie company recently garnered some national press for having the best cookies in Utah. Judging by their product line offerings, we have no doubt as to the claim!
They're Over The Top Gourmet Cookies and they bake them in this community south of Salt Lake City adjacent to Interstate 15. Best known for delicious cookies with bits of famous candy bars melted atop them, they're baked fresh every day. Fans across the U.S. are falling in love with such specialties as Butterfinger Blitz, Milky Way Out, M&M Madness, Twix Mix Up, Shout For Almond Joy, and more.
They offer combination gift baskets at their online store so you can get (or give) a taste of everything – the perfect thank you or corporate gift, or just because!
Good stuff from The Beehive State …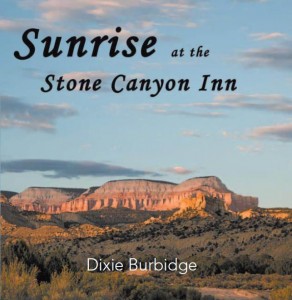 Stone Canyon Inn Cookbook: We're in the process of featuring a specialized cookbook for each of the 50 states and we recently became aware of a worthy candidate from The Beehive State …
It's the Stone Canyon Inn Cookbook, from the lodging facility of the same name and their onsite restaurant, The Stone Hearth Grill. The Inn is set amidst a spectacular setting at the edge of Bryce Canyon National Park and it's the perfect place to stay when visiting one of America's most scenic locations …
Compiled by proprieter Dixie Burbridge, "Sunrise at the Stone Canyon Inn" is a collection of all the Grill's breakfast recipes and much more. Included is the recipe for their famous Raspberry Hootenanny, a special edible dessert cup featuring fresh Utah raspberries.
The book is perfect for anyone who loves Utah or the beautiful Bryce Canyon National Park. You can order a copy directly from the link above – just scroll down the page and you'll see a PayPal "Add To Cart" button that was set up especially for the cookbook …
A unique gift from Utah!
Some Dude's Fry Sauce: If you're from Utah, you know what fry sauce is. For the rest of us, it's basically a combination of mayonnaise and ketchup and is used for dipping french fries. It's served at most burger joints in The Beehive State and you'll see it in some surrounding states too …
However, fry sauce is not as easy to find in bottled form, since most places just mix up their own. We found a Utah company who does bottle it and as an added bonus, sells it online. The business is based in Salt Lake City and is called Some Dude's Fry Sauce and they're a familiar name in these parts … they've been around since 1991.
You can find their Fry Sauce in groceries in the area and they also make a BBQ sauce. The Fry Sauce features a few additional ingredients beyond the obligatory mayonnaise and ketchup like peppers, tomatoes, and a blend of spices. In addition to french fries, try it on chicken sandwiches or deli sandwiches – it's really good!
Click through to the Some Dude's website to order – a great stocking stuffer for anyone who has spent some time in Utah!
Creamery Creek Farm: This Utah farm owned by the Shumway family has been raising goats for over 25 years. For the last decade plus, they've been using creamy goat milk to create a wide spectrum of goat milk soap for those of us who enjoy the benefits of homemade vs. mass produced soap …
In particular, goat milk soap is far more moisturizing than regular bar soap. Goat milk is higher in fat content, overloaded with vitamins and nutrients, and is hypoallergenic. We've been personally using goat milk soap for years – it is far gentler on the skin and creates a lush, robust lather without the aid of chemical additives …
Creamery Creek produces over 50 different varieties of soap, from unscented to specialty scents like Peppermint, Summer Strawberry, Creme Brulee, Pumpkin Pie, and many more. Their farm is located about 40 miles south of Salt Lake City and you can order directly at their website!
A gift of handmade soap is always appropriate, and appreciated. Click through to the Creamery Creek site to discover all the different varieties …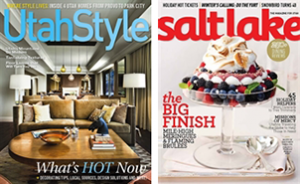 Salt Lake Magazine: Whenever our travels take us to one of America's cities, we always try to pick up a copy of their local magazine. One which we found particularly helpful as a visitor's guide of sorts is Salt Lake Magazine.
This bi monthly glossy magazine covers just about everything you need to know about Salt Lake City and beyond. Their dining guide is entertaining and thorough the feature stories really provide a good overview of the city's important issues and prominent citizens.
Great photography and useful guide sections help round out the magazine, which also offers an up to date calendar of events and other helpful features. You can buy a single issue at their website, or purchase a gift subscription for the Utah resident on your list. A thoughtful and economical Beehive State Gift!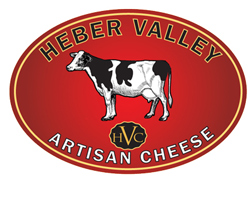 Heber Valley Artisan Cheese: One of the best known dairy farms in Utah, The Heber Valley Creamery has been producing milk and dairy products for over 80 years. One of their distinct advantages are the fertile, lush well watered fields of the Heber Valley where their Holstein herd happily grazes …
The artisan cheese branch of their business is new, but carries with it the stellar reputation of decades of family farming dedication. The brand new creamery hosts cheese tasting events which allow visitors to meet the cheese makers and go behind the scenes to discover some of the finest fresh and aged cheese in the state.
At their online store, you can find see and buy varieties like Lemon Sage Cheddar, Smoked Jalapeno Bacon Cheddar, and a unique French recipe cheese, Juustoleipa. This light colored beauty is best served warm nad is known as "bread cheese". Gift baskets and locally made jams are also available – a wonderful gift idea for the gourmet on your list, or anyone who appreciates really good cheese!
Click through to their website to discover the fresh flavors of the Heber Valley …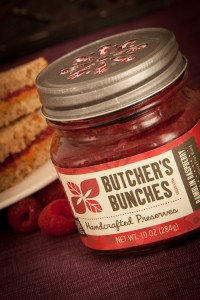 Butcher's Bunches: We've always appreciated small businesses who use locally grown ingredients in their products – in fact it's one of the reasons this site exists, specifically to spotlight these companies. In Utah, one such business is Butcher's Bunches, who create a line of specialty jams along with fresh fruit and balsamic vinegar combinations known as "drizzles" that are perfect for adding some personality to your recipes …
As much as possible, fresh Utah fruit is used. Strawberries, raspberries, blackberries and more make their way into the company's artisan jams, which are often described as "too good for toast". They're creatively developed, with some flavors including spirits from a local Utah distillery …
At their website, you'll be able to explore all the unique flavors being made year around. For a wonderful and truly Utah gift, consider the "Jam of the Month Club", available in 6 or 12 month increments. The Club is special since several small batch jams and drizzles are included which aren't available to the general public. Since Butcher's relies so predominantly on local fresh fruit, only small batches are made if a particular fruit is in short supply. Consider Pear Gooseberry, Fig Drizzle, and Pina Colada (made with locally produced peach vodka)! These are just three of the flavors only available to Club subscribers …
You can also order many varieties any time of year directly at their site, like "Back in Black", a mixture of red and black raspberries and blueberries. Or "Berrylicious", absolutely bursting with the fresh sweetness of five different berries, including strawberry, raspberry, and huckleberry.
Click through and enjoy the natural bounty of The Beehive State!

Snap Daddy's BBQ Sauce: Great barbecue is where you find it, and in this case it's Salt Lake City, home to this family owned BBQ sauce company with roots in Texas …
Snap Daddy's BBQ Sauce creates three varieties of their sauce – Original, Slappin' Hot, and Sweet Kisses. We were lucky enough to enjoy the Original, which offers a bold flavor profile with an ever so slight touch of sweetness. It pairs well with brisket, pork, or anything on the grill – it's even great as a dipping sauce for french fries!
The Slappin' Hot is described as a sauce where the heat builds the more you taste it but not too overwhelming to your taste buds. Sweet Kisses is naturally flavored with fruit (not high fructose corn syrup) and leaves a nice glaze on any grilled meat. Try it with salmon!
You can order any of the Snap Daddy's sauces directly at their website. A tasty Made in Utah gift!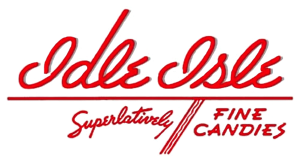 Idle Isle Fine Candies: With a Utah history dating back to 1921, this company is a beloved tradition in The Beehive State. They create all kinds of confectionery treats but are also known for their old fashioned nut brittles and homestyle jams …
Idle Isle is perhaps best known for their one of a kind Boden Candy, a stick candy brought to Utah from Wales by Annora Coleman Boden in the 1800's. Her descendants are running the company and still making the original recipe – it's a uniquely satisfying candy made with peppermint, spearmint, clove, lemon, and brown sugar flavorings …
The company also makes a brittle style not often seen – Brazil Nut Brittle. The buttery recipe dates back almost 100 years and it joins a line of other brittles featuring peanuts and mixed nuts. For a real Utah treat, try their house recipe Idleberry Jam – it's made with a mix of fresh blueberries, blackberries, and boysenberries. A taste like no other!
You can visit Idle Isle Fine Candies while in Brigham City or order their products at their online store – they'll ship anywhere in the country!
Leatherby's Family Creamery: Leatherby's is a beloved Utah destination for their rich creamy ice cream, made fresh at their on site creamery. They've got two restaurant locations in the general Salt Lake City area, in Taylorsville and Draper. They're also know for their family friendly comfort food menu, featuring turkey roasted in house, fresh salads, specialty breads and home style burgers …
Old fashioned sundaes are a Leatherby's specialty, specifically their fantastic caramel and chocolate fudge ice cream toppings. Check out their online menu to see just a few of the many ice cream creations offered – you won't want to miss them when you visit The Beehive State!
The ice cream toppings are as good as it gets, and available online at the Leatherby's website. So if you're looking for a memorable taste of Utah for yourself or as a gift, click through and order a 3-Pack via their "Shop Online" link!

Il Divino: We were introduced to Il Divino's product line by a friend who spent many years living in Park City, where the company is based. Upon learning a bit more about them, we were taken in by their very cool philosophy – "A union of exquisite wines and the highest quality fruits to create a symphony of flavor" …
To amplify on their philosophy, Il Divino creates flavorful sauces you can use to pair with cheese, as a dessert topping, glazes for meat and poultry, and a number of other creative culinary uses as noted on their website. Flavor varieties include Strawberry Cabernet, Peach Riesling, Port Fig, Chianti Cranberry, and more. In essence, a specific wine style is blended with fruit to create versatile sauces that will add to the enjoyment of any dish …
We were served a chicken dish which included the Peach Riesling sauce gently heated and drizzled atop with wild rice. Magnificent! And we just had to share this company's product line with you here …
You can order any of these sauces along with their other products directly at the Il Divino online store. Click through and give them a try – made in Park City!
Jodie's Jelly Company: Owner and founder Jodie Gordon of Sandy, UT started her own company in 2010, focusing on jalapeno and habanero jellies. Jodie had been making these jellies on her own for over 20 years with her mom and decided to go public after receiving countless requests from friends, family, and acquaintances …
Jalapeno jelly is excellent served as an appetizer – just spread it on crackers or slices of crusty artisan bread for an ideal party treat. If you or your guests enjoy a little more kick, try the Habanero!
Either variety also works as a marinade – try it spread thinly over a pork roast before placing in the oven. It'll create a one of kind glaze! You can also spread either on pork chops before grilling as well as chicken breast. Chances are, anything you think it'd taste good on … it will!
You can order these Utah made jellies directly at the Jodie's Jelly Company website. Combo cases are also available if you want to try both!
Milbury & Hodge Ginger Preserves: This two person operation based in Torrey, UT creates ginger preserves, something that is quite common in England but very seldom seen here in the United States. It is typically used as a spread for toast and baked goods but can be used over cream cheese as a unique appetizer spread or on pork roasts as a glaze and marinade. Torrey, by the way, is a small hamlet located in the southern part of the state – it serves as the gateway to Capitol Reef National Park …
In addition to the ideas mentioned above, you can use ginger preserves over a dish of ice cream or mixed into a warm breakfast cereal. Only raw cane sugar is used in Milbury & Hodge Ginger Preserves – no corn syrup or artificial ingredients. Ginger is also well known for aiding the digestive system and helps alleviate the symptoms of motion sickness …
This small company makes two varieties of ginger preserves – Original and Brandied. Try them both for a unique treat from The Beehive State! Order via PayPal directly at their website …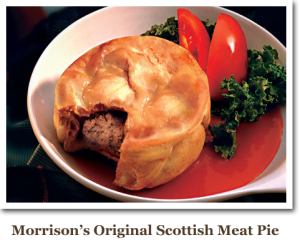 Morrison Meat Pie Company: Morrison's Meat Pies have a long history in the Salt Lake City area, dating back to 1883 in fact. The company's signature product is a meat pie – ground and seasoned beef stuffed into a crispy pastry crust that has the crunchy texture of oyster crackers but is much more sturdy.
Originally, these meat pies were sold from a push cart by the company's founder, Thomas Morrison. Their popularity grew and a manufacturing facility was developed and supplied the area with these hearty pies for over 120 years …
New ownership came aboard in 2004 as the plant was in danger of closing due to intense competition from fast food establishments. In the past decade, Morrison Meat Pies have regained their prominence and new ownership has introduced chicken and lamb varieties in addition to the original. At one time only available in The Beehive State, distribution has expanded to several surrounding states and the rest of the country via their online store direct from the company's new facility in West Jordan, UT.
Any long time Salt Lake City resident or visitor will know about Morrison Meat Pies! Check out their website to order them for yourself or as a gift. Gift cards are available too!
Sheila's Select: A thriving family owned company based in Heber City, Sheila's Select was developed in the 1990's and has become a leader in the "just add water" dry pack food industry. Well known for their dip and soup mixes, the Sheila's Select line has added gourmet entrees, bakery, and specialty seasonal items to the company's product line …
Pasta entrees like stroganoff, alfredo, and primavera provide and easy to prepare meal from a singular pouch which already contains noodles and sauce. Add meat if you'd like! Directions are simple – just boil about six cups of water, whisk in the packet contents and simmer for 15 minutes. Creating delectable desserts like Dutch Chocolate Cake, Cinnamon Apple Bread, and Blueberry Coffee Cake is just as easy …
For a special treat, check their website's "Specialty & Seasonal" page. There you'll find an easy to prepare packet for Wassail, a traditional holiday drink made with mulled cider. The spices are already mixed within the packet – you provide the beverage of your choice like apple cider or cranberry-apple juice. Mix in a little dark rum for a festive holiday party!
Visit the Sheila's Select website to see all their products and to place your order …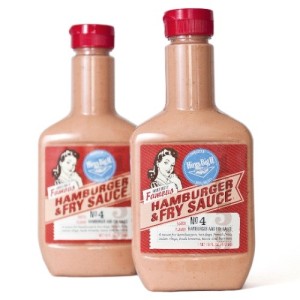 Hires Big H: Ask anyone who has spent any length of time in Salt Lake City about Hires Big H, and you'll get a knowing nod, smile, and the words "Root Beer!". Founded in 1959, Hires Big H is an iconic drive in restaurant famous for their burgers, fresh cut fries, chili, and root beer. They've got three locations – Salt Lake City, Midvale, and West Valley City and they're a beloved family gathering place for fun, inexpensive meals …
One of their menu specialties is called "Hires Big H". It's a 1/4 pound burger garnished with lettuce, tomato, cheese, and fry sauce. Fry sauce? Well, in its most basic form fry sauce is a mixture of mayonnaise and ketchup and used on burgers, fries, and anything else where you'd normally use ketchup or mayonnaise. The fry sauce here is unique because special spices are added to the mixture … it's the restaurant's go to secret sauce!
Hires Big H recently added an online store for those of us who can't get to Salt Lake City all that often. You can buy, or give as a gift, root beer extract to make their famous root beer at home, mixes for some of their famous menu items, and Hires Fry Sauce by the bottle. If you know someone from Utah, this is the perfect gift! Stop by their website to learn more about their history and to order some fry sauce!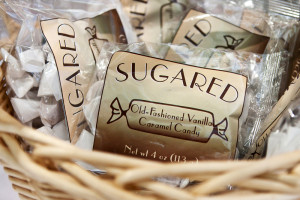 Sugared Caramel Candy: This Salt Lake City small business was founded by owner Michelle Wolfe in 2012. Michelle had for years received requests from family, friends, and acquaintances for her special caramel candies, and thus Sugared, Inc. was born …
These small batch hand cut caramels are individually wrapped and contain no additives or preservatives. They'll stay fresh at room temperature for 3-4 weeks, but we doubt they'll last that long! They also freeze well if necessary …
Vanilla caramels, caramel sauce, apple cider caramels, and a sugar free version are among the many products made by Sugared. One particularly interesting variety is called Fleur-de-sel and is made with local sea salt from the Great Salt Lake. A real taste of Utah!
Seasonal candies and specialties are also available, as well as beautiful gift baskets ready to ship to the special sweet tooth on your list. Check the Sugared Caramel Candy website to see all their products!
Red Snapper Sauce: The recipe for Red Snapper Sauce has been part of the McVea family for over six generations. The family emigrated from Ireland to Louisiana, and a 2nd generation son name Harris McVea began bottling and selling his prized recipe hot sauce in the 1890's. Made with cayenne peppers, garlic, onions, and spices, Red Snapper Sauce became well known by the turn of the century and beyond …
One day, Harris McVea left town for whereabouts unknown and was never heard from again. His brother Tom took up the business and eventually sold it to a Louisiana company with the stipulation that the McVea family could retain the recipe for personal use.
Descendants of the family long ago left Louisiana for Utah and are now producing the original recipe Red Snapper Sauce in Orem. A spicy red sauce which complements any seafood or rice dish, it is now made in three varieties – Savoureaux (medium), Wildwood Arbol (medium), and Cajun Snapper (hot). Sounds Louisiana, but Utah Proud!
You can buy any of the Red Snapper Sauces online at their website. If you'd like to try them all or for an economical gift, opt for one of the Red Snapper Sample Packs, pictured. With a long and winding history behind it, we're pleased to see Red Snapper Sauce back on the market and thriving!
A great gift for the food lover on your list, direct from Utah …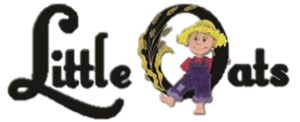 Little Oats Sauces: This small company making big flavored sauces is located in Tooele, just southwest of Salt Lake City and immediately south of the Great Salt Lake. They don't make a lot of products, but what they do make is packed with flavor …
We were lucky enough to try one of their three products, a multi purpose Pineapple Habanero Sauce. You can use it as a barbecue sauce on chicken, fish, and meat of course but there's a suggestion on their website for using it as a sweet and sour sauce which we loved! Just mix in a half amount of vinegar with the sauce, whisk together, and use it in stir fry dishes or as a dipping sauce for appetizers. It's great!
The two other products from Little Oats are an Original Barbecue Sauce and a Steak Rub. We're told the steak rub is perfect around the rim of your Bloody Mary glass!
You can order all three of the Little Oats products directly from their website – they offer a convenient gift pack containing a bottle of each!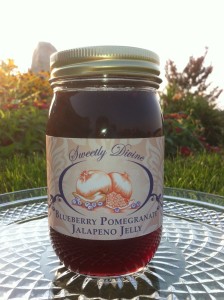 Sweetly Divine Jalapeno Jellies: Sweetly Divine is actually a sandwich and pastry shop in northern Utah's Cache Valley. The owners, Mark and Marilee Grodkowski, opened the shop in 2006 and soon thereafter developed a line of fruit & jalapeno jellies as a sandwich condiment …
These unique jellies were a hit with their customers, and Sweetly Divine began selling to local grocery stores and culinary retailers in the area. Distribution has since expanded to surrounding states and now they're available via mail order from the Sweetly Divine online store …
Seven flavors of jalapeno jelly are available – Apricot, Cranberry, Pineapple, Raspberry, Blueberry Pomegranate, Mango, and straight up Jalapeno. The blending of fruit with the subtle heat of jalapeno peppers adds a new dimension to toast, sandwiches, baked goods, and more. The company also makes a line of freezer jams you can purchase online as well …
We recommend ordering four jars at a time to take advantage of a flat shipping fee! A great gift from northern Utah for the foodie in your life! Click through to their website to learn more and to order …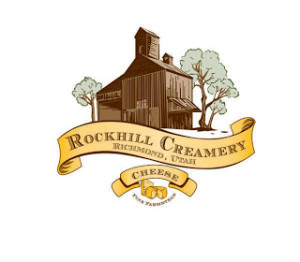 Rockhill Creamery: Rockhill Creamery is located on an historic farmstead in Richmond, UT in the Cache Valley about 90 minutes north of Salt Lake City. Owners Pete Schropp and Jennifer Hines purchased the farmstead in the mid 1980's and have been rehabbing and maintaining it ever since. The property dates back to the 1890's and has been a working farm for the majority of its existence …
The current operation, Rockhill Creamery, was opened in 2005 and Pete and Jennifer added an underground cheese aging facility shortly thereafter. Now, the creamery produces over 200 pounds of cheese per week, all from milk provided by their six admittedly spoiled Brown Swiss cows …
These beautiful cows enjoy the finest alfalfa, rolled corn, and all the fresh natural grass they can eat, and the end result are some spectacular cheeses. Choose from Baby Swiss, Edam, Gruyere, and two varieties of Gouda. Cheese is offered at different aging levels and in several combination gift boxes. The cheese is shipped in insulated boxes with gel ice packs to ensure it arrives in optimal condition …
A gift of Utah cheese is ideal for anyone on your list, especially the foodie! Click through to the Rockhill Creamery website to learn more and to order …
Red Rock Ranch Pistachios: We're always intrigued to learn of specialty crops that grow especially well in certain micro climates across the country. As an example, did you know pistachio trees thrive in southern Utah? The warm high desert climate produces pistachios noticeably sweeter and greener than those grown in other part of the United States …
Red Rock Ranch Pistachio Orchards are located in this area, in a town by the name of Hurricane. Hurricane is just west of Zion National Park and not far from the Utah – Arizona border. Red Rock Ranch tends to 20 acres of pistachio trees, about 2,500 trees in all, which produce plump, delicious nuts. These nuts are harvested, sun dried, salted, and then roasted before being packaged and sold directly in various packaging sizes via their online store …
A wonderful farm fresh gift from Utah! Click through to their site to see all their products …
Grandma Sandino's Sicilian Sauce: We love interesting Italian (and Sicilian!) style sauces. When a friend from Salt Lake City shared a taste of this sauce with us, we just had to tell you about it …
It's called Grandma Sandino's Sicilian Sauce and it's a garlic lovers dream. Vegetarian, dairy free, and gluten free, it's made with olive oil, red wine vinegar, cane sugar, spices, onions, and garlic …
You can use this sauce in a variety of ways, like as a salad dressing, dipping sauce, stir fry or saute sauce, or simply as a pasta sauce. Use it over salads as we did, or with pasta or any Italian style dish. The garlic jumps out at you but by the same token it isn't overpowering – a very well made sauce and very versatile!
Anyone who enjoys Italian style cooking will appreciate receiving a bottle or two as a gift – check out the Grandma Sandino's site to order. Gift sets are available as well!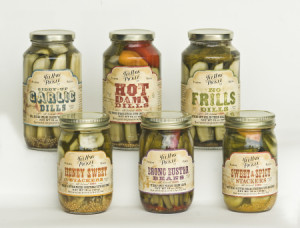 Yee-Haw Pickle Company: Here at State Gifts USA, we love finding small independent companies putting their own imprint on traditional products. Such is the case with the Yee-Haw Pickle Company who is packing and preserving a variety of pickle products in beautiful Park City …
In business since 2011, Yee-Haw was founded to fill the gap in the lack of natural pickles available on the market. Most are packed with refined sugars, preservatives, and additives. Yee-Haw pickles are all natural and the word is spreading – they're now available in many stores across The Beehive State and are expanding to other states as well!
Their product line features Hot Damn Dills (with hot peppers and garlic), Giddy Up Garlic Dills (with dill, garlic, and mustard seed), Sweet & Spicy Stackers (with habanero and wildflower honey), and more. These ain't your normal grocery store pickles!
Very cool products from Utah, and a great gift for the foodie in your life. You can order a six jar combo pack which includes all the Yee-Haw varieties, or via a convenient Two Pack (you pick the flavors). Click through to their site and see everything they're doing. Yee Haw!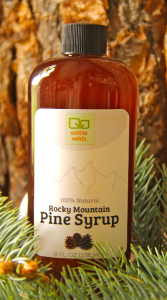 Edible Wilds: This very cool small Utah company is focused on offering wild edible plant seeds, wild food products, mushrooms, emergency preparedness foods, and more.
If you're wondering exactly what wild edible plant seeds and wild food products means, here's a list of some of the products you'll find at their online store …
Wild edible plant seeds include the likes of agave, cattail, chicory, plantain, and prickly pear (there are many more!). Wild food products refers to their dandelion jam (yes, really!), Utah maple syrup, sunflower jam, spruce syrup, and juniper berry coffee …
Even if you're not in the market to buy, it's well worth visiting the Edible Wilds website to see and learn about these products and how to use them. If you have a foodie on your gift list, especially a foodie who enjoys natural foods, any of these products make a unique and ideal gift from The Beehive State!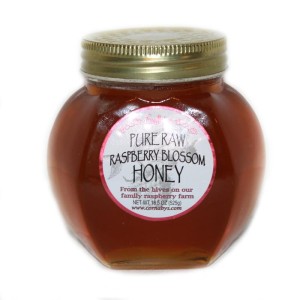 Cornaby's Specialty Foods: Cornaby's is a family owned specialty foods company based from their 20 acre family farm in Salem and a production facility in Spanish Fork, UT. They make a wide variety of berry products, most notably from the fresh raspberries grown on their farm …
Two products which particularly caught our eye are their line of spreadable fruit and their Raspberry Blossom Honey. The honey is made in limited quantities and is harvested from hives on the farm's raspberry patch. Honey, as you may know, offers a different taste and flavor profile depending on where it is harvested. Cornaby's Raspberry Blossom Honey is unique to this part of the state and makes a wonderful Utah themed gift …
Cornaby's Five Star Spreadable Fruit contains 75% real local fruit and half the sugar of traditional jam. It's available in six different flavors, including raspberry and raspberry combined with blueberries, peach, and blackberry …
This prolific local company makes several other products as well, like syrup, sauces, and fruit puree. Gift packages are available – learn more at the Cornaby's website. Makes a really nice gift from The Beehive State!
Pepperlane Specialty Jalapeno Preserves: If you've never combined the zip of jalapeno peppers with the rich, sweet taste of fruity jams, here's your chance …
Pepperlane Jalapeno Preserves out of Wanship, UT has been creating unique varieties of jalapeno preserves since 1990. The company combines fresh Utah fruit with jalapeno peppers to make versatile spreadable preserves designed to mix with cream cheese, use as a dip, or add a kick to sandwiches …
Some of the flavors include blackberry, cherry, pomegranate, peach, blood orange, Meyer lemon, and more … all mixed with zesty jalapenos for an eye opening addition to any appetizer.
You can order single jars or gift crates of either two or three jars. Visit them at Pepperlane.com and get your jalapeno on!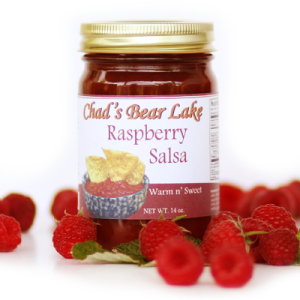 Chad's Raspberry Kitchen: Located in Laketown, UT in the Bear Lake area, this company is known for their distinctive raspberry products. Jam, syrup, jelly, and salsa are just a few of the products offered.
The Bear Lake area of Utah is known for raspberries. Warm days and cool nights are perfect for growing this fruit, and berries from Bear Lake are sought out throughout the local area and across the U.S. The raspberry fields are located only a few hundred feet from the prep kitchen, so the products are as fresh as one can get …
A great way to sample these products is through one of Chad's Raspberry Kitchen's gift boxes. You can order them containing either two or three products … honey, jam, and jelly or salsa and jalapeno raspberry jam. Either make a really nice Utah themed gift and are very economically priced!
Learn more about Chad's Raspberry Kitchen at their website and enjoy the special flavor of Utah's raspberries!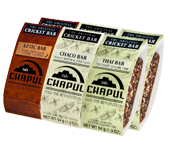 Chapul Energy Bars: Of the hundreds and hundreds of companies we've profiled on State Gifts USA, Chapul has to be one of the most interesting and unique …
Driven by the southwest's growing need and concern for sustainability and water conservation, company ownership noted that agriculture absorbs over 90% of the world's fresh water consumption. They began searching for a more sustainable means of acquiring protein for the human diet, and the answer is insect protein.
Now before you say "yuck" and turn up your nose, consider this. As recently as 30 years ago, raw fish (sushi) was thought by most Americans to be bait to catch other fish or feed to sea lions at the zoo … Currently, over 80% of the world consider insects a viable part of their diet since they're loaded with protein (much more than spinach or beef).
With the world's population growing rapidly, strains on land and water resources are intensifying. Protein from insects becomes more viable. It is Chapul's mission to introduce a more sustainable source of protein by including it in the creation of delicious energy bars …
Chapul currently offers three organic energy bars. In case you were wondering (we were!), cricket flour is used to create the bars, meaning you're not eating insects whole. The flavors include peanut butter and chocolate, dark chocolate with a touch of cayenne, and coconut, ginger, and lime …
You can buy these bars in a sampler pack (6 bars) or buy the individual flavors. Whether you decide to indulge or not, be sure to visit the Chapul website to learn about the company, the products, and their ongoing sustainability efforts. A really unique and interesting Utah company!
Beehive Soap and Body Care: For several years, we've only used handcrafted soap in our home … we enjoy the natural organic ingredients and the lack of chemicals and sudsing agents you'll find in most commercial scale soaps …
We typically spotlight one or more handcrafted soap maker in each state here at StateGiftsUSA.com, and for Utah gifts you'll want to seek out Beehive Soap and Body Care … they're based in Murray, UT and offer a full line of cold processed soap and related body care products, direct from the Beehive State …
For a special gift from the state, take a look at their Beehive Collection. These seven soaps were formulated to celebrate scents and ingredients that evoke Utah … juniper, lavender, lemon sage, and sandalwood are just a few ingredients you'll enjoy when using these soaps.
You can order directly from their website, and don't forget the guys in your life … they have beer soap and shaving soap too!
History of Utah
Utah Trivia and Fun Facts

1). The name "Utah" is a Ute Indian word meaning "people of the mountains" …

2). Utah entered the Union on January 4, 1896 as the 45th state …

3). Great Salt Lake is about four times saltier than an ocean. No fish live in the lake – the most common aquatic creature thriving in its waters are brine shrimp …

4). Utah's snowfall, while plentiful, is quite dry. This means ski conditions are great because most of the snow is powdery …

5). Five National Parks are located in Utah …

6). The town of Levan is located near the geographical center of Utah. It has been humorously said it is so named because Levan is "navel" spelled backwards, but it's not true …

7). Although the Great Salt Lake is huge, it isn't very deep. The deepest part of the lake is 34 feet …

8). The town of Fillmore was Utah's first territorial capital and was named after the 13th President, Millard Fillmore …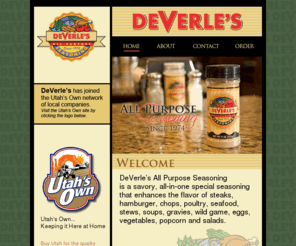 DeVerle's All Purpose Seasoning: Here's a really good example of the old adage, "If you're only going to do one thing, do it right". Well, sort of, because the owner of DeVerle's Seasoning Kirk DeVerle Hoth also runs a restaurant in Logan, UT …
Anyway, Kirk purchased this family business which was run by his dad since the mid 1970's. The business is based around their signature product, DeVerle's All Purpose Seasoning, which is a family recipe developed by the father. That it remains highly popular after 40 years speaks to its quality …
The seasoning is a savory mix of ingredients which, as the name implies, can be used on just about anything. Steaks, chicken, seafood, stews, pork chops, and more will benefit from enhanced flavor. Sprinkle it over eggs in the morning too!
You can buy a bottle, or a few bottles, at the DeVerle's website … enjoy!
Amour Spreads: This small producer of specialty marmalade and jams is located in the Liberty Park area of Salt Lake City. Their many unique products are made with fresh Utah grown fruit, organic cane sugar, and organic lemon juice …
We were attracted to this company due to their unique flavors … some of which include blood orange rosemary, chokecherry, and pear lavender. There's also a tangelo marmalade, the first we've ever seen made with this wonderful fruit.
Part of the reason the company is called Amour (the French word meaning "love") is because each batch of jam is hand made in traditional French copper jam pots. Flavors rotate seasonally as only fresh fruit is used to create these jams – never frozen or processed fruit.
Single jars and gift packs are available at the Amour Spreads website … enjoy the wonderful fresh taste of Utah!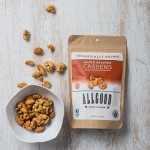 ALLGOOD Provisions: ALLGOOD Provisions is a Park City based company making 100% snack foods like trail mix, nuts, and fruit. These vegan-friendly snacks are free from any chemicals, pesticides, and synthetic fertilizers …
Since being founded in 2011, ALLGOOD Provisions has been packaging organic cranberries, cherries, banana chips, almonds, and a high antioxidant trail mix. All good for you!
One of their more interesting snack mixes are the maple roasted cashews (pictured), made with organic maple syrup, organic vanilla, and a bit of sea salt. Crunchy, semi sweet, and delicious!
You can order any of their snacks online – ALLGOOD will ship directly to your door …
Rogliano's Authentic Dressing: Based in Clearfield, UT Rogliano's Authentic Italian Dressing has been a Utah tradition since the 1920's …
Produced from the original family recipe, the dressing is not only perfect for any type of salad, but it's also a great marinade and dipping sauce.
Lightly marinade a pork roast in Rogliano's or brush it on fish or pork chops before grilling … it adds a moist, rich flavor anyone is sure to appreciate!
You can also use it in veggie platters and appetizer trays. It's a perfect complement to carrots, broccoli, tomatoes, and celery sticks. Equally as good for crusty bread and even on sandwiches!
Buy this delicious dressing online at Rogliano's Authentic Dressing … buy five or more bottles and the shipping is free!

Good 2 Go Bars: We learned about these healthy energy bars at our local health club who carries a small supply …
They're protein bars with no refined sugars or preservatives and they actually taste really good!
They're called Good 2 Go Bars and the company is based in Orem. The bars are sweetened with honey, coconut crystals, and brown rice syrup.
They're also flavored with cinnamon and vanilla and loaded with protein … the company was founded by an amateur athlete who could never find a protein bar that tasted good, so he researched how to make a better tasting bar and then founded the company!
Flavors include Almond Butter Chocolate Chip, Almond Butter Fruit Nut, Peanut Butter Chocolate Chip, and Peanut Butter Fruit Nut.
Buy them online! You can order by the case or get a sample pack or two to try each of the four flavors …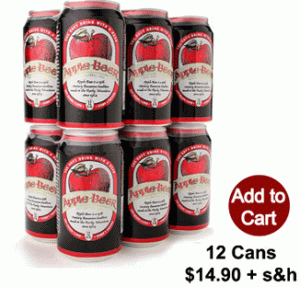 Apple Beer Corporation: Here's an interesting product being made in Salt Lake City … it's apple beer, a non alcoholic soft drink that looks just like beer when poured into a glass, head and all …
The Apple Beer Corporation creates this alcohol free drink from old Bavarian recipes for "fassbrouse", which translates to "soft drink with a head". It's made with pure cane sugar and natural spices, the end result of which is an easy drinking, slightly sweet beverage that tastes like a soda but is more complex …
Since Apple Beer is non alcoholic, you can order it via the internet at AppleBeer.com, where you can also order glassware and their lower calorie variety called "Apple 5". The product is typically only available on the shelves in Utah, California, and some surrounding areas … so if you're unable to locate it in your area, grab some online!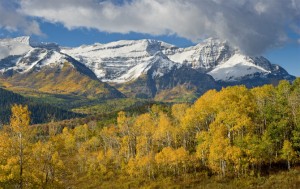 Howie Garber Photography: Howie Garber is a Salt Lake City based photographer who is well noted for his gallery quality photos of Utah scenes, like the one shown of the Wasatch Mountains …
You can buy one of his Utah photos online at his website, Wanderlust Images and be sure to check out his latest Utah photography book, also available at his site …
A great gift for someone who loves Utah's natural beauty!
Sweet's Candy Company: Sweet's Candy Company of Salt Lake City has been a Beehive State tradition since 1892.
Sweet's makes a lot of different candy, but they're most famous, and beloved, for their salt water taffy, which by the way has nothing to do with the Great Salt Lake!
The taffy is available online in small or large quantities and in a variety of flavors, including chocolate, cherry, apple, coffee, egg nog, peppermint, banana, and many more …
A tasty Utah gift for yourself or a loved one … check out their site at SweetCandy.com …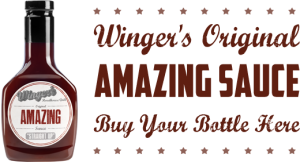 Winger's Original Amazing Sauce: Winger's Roadhouse is a casual chain of restaurants located mostly in Utah, where they're headquartered, but also with a few locations in surrounding states …
They offer a menu of burgers, chicken wings, sandwiches, and comfort food and are well known for their wing sauce, which isn't just used to dress up chicken wings. It's an all purpose sauce called Original Amazing Sauce …
The sauce is a combination sweet-hot sauce that does indeed work well with chicken wings, as well as anything chicken, on burgers, or as a dipping sauce for french fries …
Original Amazing Sauce is available for take out at all the Winger's locations, but if you're not near Utah and have a craving, or want to send a few bottles to someone as part of a Utah themed gift, you can order online at the Winger's website …
Beehive Cheese Company: The Beehive Cheese Company of Uintah, UT is owned by brother-in-laws Pat Ford and Tim Welsh. Their small creamery near the Weber Canyon produces artisan cheese in small quantities.
Shown is the Beehive Party Box, which contains enough goodies to host your own cheese tasting party! It includes five six ounce cuts of cheese, along with three more local Utah products … salami, jalapeno jelly, and crackers.
Ideal as a corporate or thank you gift from Utah!
See all the Beehive Cheese Company products and gift selections right here …
Redmond Trading Company: Redmond Trading is an interesting Utah based company. They make a line of natural products for health that offer an alternative to mass produced products made with additives and artificial ingredients …
They make Redmond Clay, which is a spreadable antiseptic product used for burns and small abrasions. Clay has historically been used as a natural healing agent. They also make Earthpaste, an alternative to toothpaste in flavors like lemon twist, cinnamon, and spearmint.
Redmond is the producer of Real Salt, the original sea salt, which uses no added ingredients other than what occurs in sea salt naturally. Finally, they make bath salts and a product called Re-Lyte, which is used by athletes to replenish electrolytes diminished during athletic performance …
The company offers a variety box of their products (shown) to allow you or a gift recipient to sample and enjoy their line of products. You can get one at Redmond Trading …
Fernwood Candy: Another of Utah's sweet treat manufacturers is Fernwood Candy, based out of West Valley City. Fernwood makes all kinds of gourmet chocolate treats, along with toffee, brittle, bark, and caramel apples, but they are best known for their mint chocolate sandwiches …
These mint chocolate sandwiches (pictured) are a sandwich of of two milk chocolates with a green mint filling in between. You can buy these as part of a gift basket, as Fernwood has several available for just about any occasion, or you can create your own basket of favorites!
They ship all over the United States … a wonderful Utah holiday treat!
Creminelli Fine Meats Based in Salt Lake City, Creminelli Meats is a creator of artisan meats in the Old World Italian tradition. Products like salami, prosciutto, and bresaola have gotten them on the radar as one of the finest specialty meat producers in the United States …
You may be able to find their products at fine specialty stores in your area, but your best bet is to order directly through the Creminelli Meats website. We guarantee that simply paging through the site will make you hungry! Creminelli also has gift sets and a Creminelli Club where recipients receive consistent shipments of their artisan products …
Even if you're not in the mood to shop or send a gift, the site offers great recipes …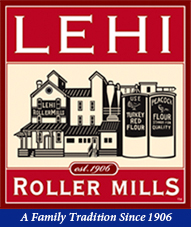 Lehi Roller Mills: A Utah tradition for well over 100 years, Lehi Roller Mills makes gourmet bread and other food product mixes in their facility north of Provo … they are also a flour supplier for many U.S. food companies.
Among their most popular products are muffin mixes, pancake mixes, and mixes for cookies with an emphasis on heart healthy baked goods.
You can also purchase specialty flour from the Lehi Roller Mills online store ….
Don't forget to look at their hot cereal mixes too!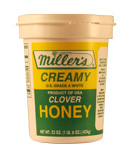 Miller Honey: With a state slogan like "The Beehive State", you'd imagine there are a few companies specializing in honey in Utah, right? You bet!
One such company is Miller Honey of Salt Lake City. The company has been family owned since 1894, and started when founder Nephi Miller traded five bags of oats for seven colonies of bees. The family has been producing honey ever since!
Miller Honey is a commercial producer, but they also sell a great deal online to individuals, so go to their site and check out the variety of honey, either individually or as part of a gift basket.
Be sure to try Miller's Creamy Honey, a spreadable variety just perfect for muffins, toast, or bagels in the morning!
There Are More Utah Made Products On The Way … Tell Us About Your Favorite Utah Products…