Made In South Carolina Quick Facts
This Post is about Made in South Carolina Gifts and Specialty South Carolina Products
Want To See Your Business / Products On Our Made In South Carolina Page?
Visit "Advertise With Us"!
FEATURED MADE IN

SOUTH CAROLINA

BUSINESS

ES
DooDooJuice: One of the most gratifying aspects of owning State Gifts USA is being introduced to absolutely genius products, especially products that help solve a universal problem …
And that's why we're so pleased to spotlight this growing South Carolina company. Founded and owned by a South Carolina mom who now lives and works in The Palmetto State, this clever and practical business boasts an unforgettable name … DooDooJuice!
If you're thinking DooDooJuice has something to do with "going #2", you're on the right track. The business has developed and introduced a remarkable one of a kind citrus scented toilet odor spray. Unlike any other room fresheners or "after you go" sprays, DooDooJuice is guaranteed to neutralize even the worst bathroom odors (you get the gist of it now!) …
Specially formulated and created with a blend of natural essential oils, DooDooJuice contains none of the stuff you hate or can't pronounce … no aerosols, synthetic fragrances, formaldehyde, or artificial dyes …
Here's how it works …
Carry the ultra handy pocket sized spray bottle wherever you may need to "go". Simply spray the toilet bowl water 4-5 times before you go. When you're done, just flush and whoever follows you will have no clue (or lingering odors either) …
Each bottle of DooDooJuice contains about 100 uses. Carry it with you everywhere! This ground breaking product forever solves the embarrassment problem and makes a wonderful discreet gift for anyone on your list …
Doo Doo Juice is available directly at DooDooJuice.com, where you can order in handy two-packs and three-packs. And not only does this South Carolina business banish lingering bathroom odor problems, they help "doo" good too … $1 from every bottle of DooDooJuice is donated to community charities!
Click through to the DooDooJuice website to discover the whole story and to order yours!

Historic Charleston Foundation: This Foundation is the city's primary leader in preservation and appreciation of the area's rich history. Between historic home tours, local events, and children's educational programs, the Historic Charleston Foundation helps raise the awareness of the importance of preservation and restoration in the city.
Since their inception, the Foundation has worked with area manufacturers and businesses to a line of home and garden furnishings and decor. These items capture the spirit of Charleston and make wonderful gifts for anyone who loves the city. At the City Market, you'll find one of their many area stores featuring a rotating selection of items that evoke the true feeling of this world renowned city.
At the Foundation's website, many of these items are available for purchase, like jewelry, specialty foods, fragrance & bath items, fine art prints, and much more …
Visit their website to experience the collection for yourself. A one stop Charleston shopping experience!

Charleston Artisan Cheesehouse: This vibrant small business is truly Charleston – their cheese is cultured, mixed, aged, and packaged all by hand in this beautiful city. The milk for their many styles of cheese is sourced locally as well, from Hickory Hill Milk, where cows graze as nature intended for 18 hours a day …
The Cheesehouse creates about a dozen different styles, all of which can be purchased directly at their online store. Choose from their special Charleston Caviar, a pimento cream cheese, to the delicious LowCountry Whey, made with honey and pecans.
Cheese makes a wonderful gift, and you'll find several different combination baskets available too – you won't go wrong! Visit the Cheesehouse online to see all your options …
Split Creek Farm Goat Dairy: This dairy farm is located in Anderson, SC in the foothills of the Blue Ridge Mountains. They're well known for their top showings in many national competitions, having won awards for their goat milk cheese, milk, and fudge …
We'd like to particularly call our readers attention to the goat milk fudge, since this product is something not often seen for sale online. Split Creek Farm produces four types of fudge, all of which make a wonderful Made in South Carolina gift. Choose from Chocolate, Chocolate and Peanut Butter, Chocolate with Pecans, or Chocolate with Walnuts …
Of course, the Farm also produces several varieties of goat milk cheese, from a smooth and spreadable Fromage Blanc to chevre logs and various styles of feta. Click through to their website to see all your choices – the Farm will ship anywhere in the United States.
If you've got a goat cheese lover on your gift list, check out Split Creek Farm Goat Dairy!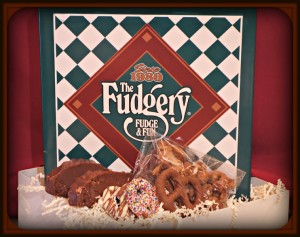 The Fudgery: A Myrtle Beach tradition since 1980, The Fudgery is the place to go for fudge and other sweet treats when visiting this beautiful coastal resort area …
Fudge, of course, is their specialty, and don't pass up a chance to try some whenever you're in Myrtle Beach. Chocolate Caramel, Chocolate Nut, Creamy Vanilla, Peanut Butter, and Rocky Road are some of the most popular choices. We like their special blend known as Extraordinary Chocolate, loaded with chocolate morsels of all different types – perfect for the chocoholic!
At the Fudgery website, check out their store where you can order many of their treats online. Fudge, gift packages, and their famous Fudge Sauce Dessert Topping are all just a few clicks away.
The Fudgery now operates over two dozen outlets, most located in southern states although they're expanding to colder weather locales as well. There'a a list of their locations at the website in case you want to visit them in person. We love their fudge and we bet you will too!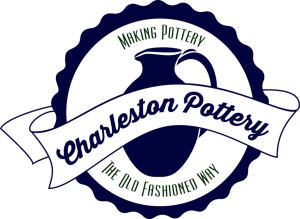 Charleston Pottery: Like many other travelers, Charleston is one of our favorite southern cities. And one of our favorite destinations in town is the Charleston City Market. It stretches for four blocks along Market Street and is the scene of local vendors featuring artwork, specialty food, jewelry, clothing, and just about anything else imaginable.
If you visit the city, plan to spend at least a few hours at the Market. Ample restaurants are in the vicinity and there's a night market too, which offers live entertainment most evenings. One vendor not to miss in the Market is Charleston Pottery, which sells traditionally made functional and artistic pottery. A wonderful souvenir from any trip, locally made pottery is something that will last for decades and often becomes a legacy piece to be handed down from generation to generation …
At the Charleston Pottery website, you'll see some of their most popular works that are available for purchase online and shipping. If you can't visit them at the Market, it's the next best thing!
Caroline's Cakes: Caroline's Cakes is the mastermind of Caroline Ragsdale Reutter, a South Carolina native who created a beloved 7 Layer Caramel Cake in the early 80's which became the foundation of her business. Her friends and family loved her cakes and word soon spread … people began asking to buy her creations and a business was born!
Today, Caroline's Cakes offers several different flavors, although the flagship caramel cake is still the best seller. The cakes are shipped all over the country and Caroline's has been featured in national media. Flavors include chocolate, lemon, coconut, carrot, and more …
Caroline's is located in Spartanburg and also has a presence in Annapolis, Maryland. Cakes are decorated for special occasions like holidays and birthdays, and there's a corporate gift program available as well.
You can order online and have one of Caroline's Cakes on your table in a day or two! Visit their website for all the details …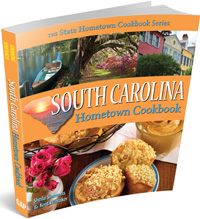 South Carolina Hometown Cookbook: Looking for an economical Palmetto State themed gift? How about this collection of recipes direct from South Carolina's best local chefs?
Produced by Great American Publishers, it's called the South Carolina Hometown Cookbook. This edition is 250+ pages of time honored recipes including some of the state's favorite dishes.
You'll find a culinary road make to turning out specialties like Benne Seed Cookies, Country Peach Pie, South Carolina Style Barbecue, Lowcountry Catfish Stew, Cheesy Shrimp & Vegetables, and a whole lot more.
The book also includes stories and information about some of the state's many food related festivals – a great way to sample this area's unique cuisine! A great gift for anyone who holds South Carolina near and dear to their heart!
Bee City Honeybee Farm: As much a family destination and education center as it is a honeybee farm, Bee City is located in Cottageville off Rt. 61 northwest of Charleston. The grounds features not onlythe work of the bees, but a petting zoo and nature center – it's a popular place for field trips, school groups, and anyone who loves nature and animals …
At their on site gift shop and online store, you can take home the benefits of the bee's labors. Local honey, beeswax skin creams and lotions, candles, and lip balm are just a few of the products available. Honey, of course, is one of nature's wonder foods – it's a natural sweetener, great source of energy, and is known to minimize the effects of all sorts of illnesses and maladies.
While many people think honey tastes the same no matter where and how it's produced, the truth is honey differs from location to location. When we travel, we love sampling local honey, because the flavor depends on whatever the bees are pollinating locally. It's really a delicious education!
Click through to the Bee City website to see all they're doing and to order some South Carolina honey for yourself or as a gift!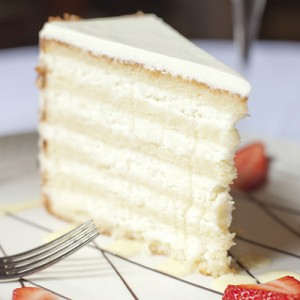 The Planters Inn Ultimate Coconut Cake: The Planters Inn is one of Charleston's most famous boutique hotels. A wonderful place to stay, it's located adjacent to the famous City Market, making it an ultra convenient spot to explore all there is to see in the heart of Charleston …
One of the hotel's restaurants is the highly acclaimed Peninsula Grill, well known for their creative takes on South Carolina coastal cuisine, fresh seafood, and spectacular desserts. One of their desserts has caught the attention of national food publications and television shows over the past few years – it's called The Ultimate Coconut Cake. This fabulous creation is twelve layers high and infused with coconut and fresh vanilla. It's layered and topped with a spectacular icing and rolled in freshly toasted coconut …
The Peninsula Grill makes <ahref="http: www.plantersinn.com="" planters-store.htm"="">The Ultimate Coconut Cake available to you via nationwide shipping via their Online Store. While it's always better to actually be in Charleston to fully enjoy this alluring historical city, this is the next best thing!</ahref="http:>
The cake is 5 inches tall and weighs 12 pounds, serving 16. It freezes wonderfully well for up to four months, so don't worry if you order it and can't serve it immediately (although it's hard to resist!).
Click through to The Planters Inn website to learn more about the hotel, the Grill, and The Ultimate Coconut Cake!
Olde Colony Bakery: If you've spent any length of time in the Charleston area, you've probably been exposed to Benne Wafers. Benne is an African word for sesame, and that's what these wafers essentially are – sesame seed cookies. Sesame seeds don't get much play in the American culinary scene, but they're full of flavor when toasted – a buttery, almost almond like taste with a soft, pleasing consistency …
Benne Wafers have been a big part of Charleston culture for hundreds of years. Mt. Pleasant based Olde Colony Bakery is well known throughout the state and beyond for their expertise in baking these delicious, tradition laden cookies. After all, they've been making and selling them since 1940!
In addition to their specialty wafers, the company also makes a cheesy version, which is similar to a cheese straw but in a wafer shape. Carolina Key Lime Cookies, Lemon Snaps, and Peach Pecan Cookies are just a few of their other South Carolina style treats …
Olde Colony Bakery ships all over the country so you can be enjoying these unique specialties in just a day or two! Click through to their website to see all they're baking for you and your gift list!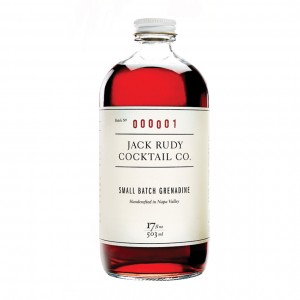 Jack Rudy Cocktail Co.: We can truly appreciate a company that honors their past while continuing to pave a path toward the future. Such is the case with the Jack Rudy Cocktail Co., whose mission is to reinvent classic cocktails of years gone by with small batch mixers, tonics, and bitters.
If you're a fan of genuine cocktails, take a look at the Recipes page on their website. There's a drink called The Palmetto which combines white rum, Jack Rudy Small Batch Tonic, soda water, ice, and a wedge of lime and splint of ginger. Then there's the Jack Rose – it mixes Applejack, Jack Rudy Grenadine, and lime juice. Try this and a few more of the recipes using their Grenadine, a fruity concoction with a pomegranate juice base, enhanced by cane sugar and orange flower water …
You'll find Jack Rudy mixers at fine liquor stores and shops across the country, or order directly online at their website. Get your drink on and enjoy!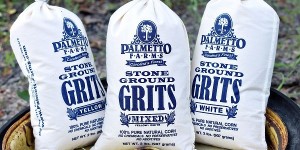 Palmetto Farms: A family owned and operated traditional milling company, Palmetto Farms has been grinding corn and grits for over 80 years. They use the best food grade corn available and grind it slowly in a stone mill to maintain the natural oil content in the grain.
Over the past decade or so, grits have evolved from a simple breakfast food to gourmet status. South Carolina and other southern chefs use grits in many popular dinner dishes, with shrimp & grits being one of the most well known. Grits are a very healthy part of a balanced diet, and when prepared properly, offer a rich, natural flavor with a smooth and creamy texture. Palmetto Farms offers many recipes for grits at their website which are certain to get your culinary wheels turning!
In addition to grits, the company also makes several related products, like cornmeal, pancake and hush puppy mixes, and locally grown aromatic rice. If you've never prepared or enjoyed South Carolina rice, make it a point to do so – it's one of the best!
You can order any of the Palmetto Farms products directly from their website and they'll deliver to your door!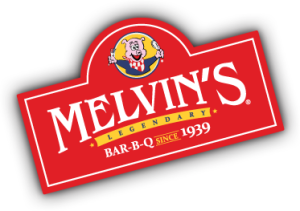 Melvin's Bar-B-Q: My dad has often said "If you want to start an argument, ask who makes the best barbecue!". And he's right … there are as many opinions about who has the best barbecue as there are bbq places themselves. Nowhere is it more true than South Carolina, where there's a whole bunch of great BBQ joints. One name you'll hear mentioned a lot around Charleston is Melvin's, and it stands to reason since this place has been around since 1939 …
Now with two locations (Charleston and nearby Mt. Pleasant), Melvin's sets the standard for South Carolina barbecue. Undoubtedly, there are dozens upon dozens of great dining options in and around the city, but don't miss the food and ambiance at Melvin's Legendary Bar-B-Q. As you might expect from a tried and true South Carolina bbq spot, the star of the show here is pork, whether it's Melvin's chopped or sliced pork sandwiches or ribs served wet (with sauce) or dry …
All of the sides are top notch and it doesn't end with barbecue – Melvin's was awarded America's Best Cheeseburger accolades by none other than famed chef Emeril Lagasse. High praise indeed!
Melvin's is well known for their sauces, too. You can order their original recipe Golden Secret Sauce or their tangy Southern Red Sauce directly at their website. It's as good a culinary themed gift from The Palmetto State as anyone would want! Better yet, stop by one of their locations when you're visiting the historic Charleston area and find out for yourself why Melvin's and Legendary go hand in hand!

Low Country Produce: Low Country Produce is a purveyor of Southern specialties from the coastal South Carolina area. Inspired by traditional recipes of the area, the company works with local farmers to obtain the freshest produce and ingredients for their products which are made in small batches and hand packed. They're based in Lobeco, a small community about ten miles north of historic Beaufort, where Low Country Produce has a cafe / retail location.
A quick glimpse through the company's website will bring back memories of tradition rich condiments and side dishes like Artichoke Chow Chow, Green Tomato Chutney, Low Country Gumbo, and dozens more. Packed fresh, they'll add a special taste of The Palmetto State to any meal! Salsas, dips, pickled products, and preserves round out the product line. Be sure to explore their "Jellies & Preserves" section for a real sample of the South – you'll find items like Peach & Mint Preserves and their special Sweet Potato Butter waiting to be shipped to your home …
A variety of gift sets are also available. And if you're ever in southeastern South Carolina on your way to or from Charleston, be sure to stop in at their location in downtown Beaufort. The town itself is one of the most picturesque and tranquil towns you'll ever experience and provides a real snapshot into the peaceful, laid back way of life in this beautiful part of the country …
Check out the Low Country Product website to see all their products!
Gullah Gourmet: Based in beautiful Charleston, this Lowcountry-centric company creates a line of gourmet dips, desserts, meals, sauces, dressings, and breads with the goal of having you enjoy the great food and culture of this wonderful part of the country. It's no wonder why travelers visit Charleston and return again and again … the weather is delightful, the people are welcoming, and the food is unbelievably good!
Gullah Gourmet is named after the Gullah dialect which was prevalent here for hundreds of years. Gullah is a mix of African dialects and Elizabethan English and is still spoken on some of Charleston's outer islands. As a nod to history, the company packages their products in handsome cloth bags screen printed with attractive graphics and Gullah phrases. Shrimp & Grits, She Crab Soup, and Gullah Gullah Gumbo are just three of their highly popular entree products. The company has been featured on The Food Network and Southern Living Magazine, and now here on State Gifts USA!
Gullah Gourmet offers mixes for traditional southern favorites too. Fried green tomatoes, hush puppies, southern style biscuits, crab cakes, seafood bisque … the list goes on and on! You'll find several dozen products, all of which make great Palmetto State themed gifts, especially for the amateur chef on your list. And don't forget their breakfast items – you'll find syrups, preserves, and flap jacks available on their site.
A real taste of Charleston! See the Gullah Gourmet website to order …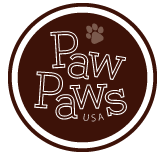 Paw Paws USA: This company creates colorful necessities for your best dog pal, like collars, leashes, harnesses, dog beds, and more. Best of all, they're all made in the USA, right in the heart of Greenville, SC.
Click through to the Paw Paw USA website to see all the sharp, eye catching designs. If you walk your dog in an area where you need to cross streets, it's a good idea to have a bright, vibrant dog leash and collar on your pal so they can be better seen …
Sturdy and easy to clean, Paw Paws collars and leashes will make your dog the hit of the neighborhood!
Check out their website for all of your options …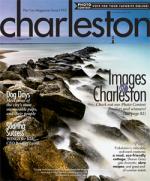 Charleston Magazine: If you talk to enough people you'll usually find someone with a gripe about a particular city or state. But we've never heard anyone who doesn't like Charleston, SC. This small city seems to capture the imagination of so many people, from visitors to snowbirds to the year around residents calling the city home.
We too love Charleston – the history, the wonderful restaurants, the laid back yet energetic vibe, and the friendly people. It's always on our short list for a visit, along with thousands of others … Charleston is consistently ranked as one of American's most popular cities for visitors.
If you know someone who loves the city, a subscription to Charleston Magazine makes a great gift. Each monthly issue provides a snapshot of the city's pulse, from current events to dining to the personalities that make Charleston tick.
Published since 1975, Charleston Magazine is truly a visitors or Charlestonian's best friend. Subscriptions are affordably priced, and there's a digital edition as well.
Click through to their site to learn more about the publication and to subscribe …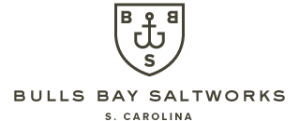 Bulls Bay Salt Works: Bulls Bay Salt Works is a rather new company, founded in 2012 by Charleston area residents Rustin and Teresa Gooden. Always in tune with nature throughout their lives, the couple became enchanted with the sea air and coastal cuisine of Charleston and sought to create a natural seasoning reflecting the essence of the South Carolina coast …
Here at State Gifts USA, you'll find us talking a lot about sea salt and how it has replaced traditional salt and many other seasonings as our finishing salt of choice. Sea salt is very concentrated, so a small amount will do and better still, it's a truly local product. At Bulls Bay Salt Works, the entire process is natural. Solar and wind power crystallizes salt which is evaporated from sea water in Bulls Bay, immediately north of Charleston. During summer, the salt is moved to a greenhouse where higher temperatures remove any remaining moisture before packaging …
It's a true culinary experience to discover different sea salts from coastal areas of the United State. Every one we've sampled has been outstanding – and unique. Like wine or honey, the unique flavors emanate from the local terroir – in this case the sea water off the South Carolina coast.
You can find Bulls Bay Salt Works directly at their website. Currently, four varieties are available – Charleston Sea Salt, Smoked Sea Salt, Carolina Flake, and Carolina Margarita Salt.
A wonderful South Carolina made gift … or simply buy them for yourself!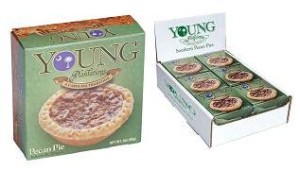 Young Plantations: Located just off Interstate 95 in Florence, Young Plantations has long been known as an ideal location to pick up specialty South Carolina and southern style gifts. They're well known for their varieties of pecans, available in tins, gift towers, and in their store baked pecan pies.
Young Plantations is a family owned business and a favorite for corporate gifts. They ship to all 50 states and their Florence store is a must see attraction when traveling anywhere in the northeast part of the state. You can pick up some of Young Plantation's pecan candies, pecan brittle, or chocolate covered confections at their online store and have it delivered in a day or two!
We love their mini pecan pies (shown), a smaller 3 inch version of their traditional pies. Great for a family gift or for your office!
Visit their site to see the wide variety of edible treats and other southern style gift ideas!
Soby's Garlic and Cheddar Biscuits: Soby's is located on bustling Main Street in downtown Greenville, SC and is one of the most inventive and beloved restaurants in the state …
Opened in 1997 in a renovated 100+ year old building formerly housing a cotton exchange, Soby's uses fresh local ingredients to create traditional Southern favorites and contemporary cuisine. One of their signature accompaniments is their legendary Garlic Cheddar Biscuits. These flaky puffs of goodness are renowned in South Carolina!
They also make a house recipe steak sauce named Soby's New South Sorghum Steak Sauce. The sweet nuances of the sorghum pair well with any cut of meat and it's also a terrific marinade!
If you can't get to Greenville any time soon (and it's really a cool little city), you can get a taste of Soby's by ordering their Garlic Cheddar Biscuit Mix, Steak Sauce, and a few other items online. There's a link on their site to "Soby's Goods" where you can order online … a very authentic gift from The Palmetto State!
Palmetto Pepper Potions: We learned of this cool (or more aptly, hot) little company when a friend of ours brought us back a bottle of one of their hot sauces from a visit to South Carolina …
They're called Palmetto Pepper Potions and they create four specialty pepper sauces. Made with ingredients like red habanero peppers, lime, fruit, garlic, and spices, these sauces are designed to help dress up your culinary creations with a pleasant dose of heat …
Their four sauces are named Daily Red (use in scrambled eggs or fish), Larynx Lava (great in stir fry dishes), Trenholm Venom, and Molten Golden. We tried the latter, a Caribbean style sauce with a mustard base. It offers a wonderful flavor mix of cumin, mangoes, and curry – we used it in a pasta salad and also with a chicken dish …
You can buy these unique sauces online individually or in the four pack pictured. We'd recommend doing that, because if the others are as good as Molten Golden, you'll want to have these sauces around. They make a great South Carolina themed gift as the labels feature the state tree, the palmetto …
Visit the Palmetto Pepper Potions website to order!
Blenheim Ginger Ale: Legendary in South Carolina and with ginger ale purists everywhere, Blenheim Ginger Ale dates back to the late 1800's. It has been bottled since 1903, and the plant is now adjacent to the famous South of the Border complex, so named because it sits immediately south of the North Carolina – South Carolina border …
Blenheim makes three varieties of ginger ale. The first is Old #3, a spicy taste bud tingling ginger ale that has been a favorite for generations. If you like a crisp soft drink where you can really taste the ginger, try Blenheim's!
The second is the #5, and it's slightly less intense than the original, but still with ample ginger taste. The third is #9, which is Blenheim Diet Ginger Ale, with the same great taste but less sugar …
The Blenheim plant offers tours, so if you're ever in the area, plan to spend some time at South of the Border and visiting Blenheim. You can buy their ginger ale online at the Blenheim Ginger Ale website, where you can also pick up some t-shirts and other logo swag …
Charleston Sweetgrass Baskets: Sweetgrass is a tall, thin plant found in abundance in the South Carolina coastal area. It has a sweet smell (hence the name) and has been used to make field baskets for over 400 years by the Charleston area's traditional basket weavers …
By "field baskets", we refer to the tradition of using sweetgrass baskets to gather corn, rice, and other crops from the fields. The art of making baskets from sweetgrass is a tradition passed from generation to generation and is one of the most long standing African traditions still active in America …
Now, these beautiful baskets like the one shown can be used in the traditional manner or for storage and display art. Because of the sweet smell, the baskets can also be used to refresh the air. Very rare outside of South Carolina, you can now purchase hand woven sweetgrass baskets online at Charleston Sweetgrass Baskets. Dozens of unique designs are available, as well as one of a kind sweetgrass purses.
These are distinctive gifts from South Carolina and to our knowledge not available in any other state. Share the pride and tradition of a hand woven sweetgrass basket with someone on your gift list!
Bamboosa, Featuring The "Lap Log": Bamboosa is an Andrews, SC company whose motto is "Soft On You – Easy On The Earth". Well, that motto caught our attention and one of their many eco friendly products prompted us to feature them here on State Gifts USA …
The product is an incredibly useful and practical idea called a Lap Log, pictured. Basically, it's a portable, comfortable stand for your I-Pad, E-Reader, tablet, or similar device that weighs less than a pound and can be placed anywhere …
The Lap Log is about 4 inches high and 10 inches long and is equipped either with a small wood shelf or handy pocket to brace and hold your device. It's stable on any surface and is the ideal solution for holding and reading your E-Reader, etc. in bed, on a small table, or wherever your life takes you …
Lap Logs come in a variety of designs and styles (you can even have one personalized!) and they're filled with eco friendly buckwheat hull filling. The outer shell is easy to remove and wash if needed. Everything is made with sustainable materials, even the packaging!
The company also makes baby items, women's and men's clothing, and accessories. Check out their website for more details on the Lap Log and all their products … you'll find them at Bamboosa.com …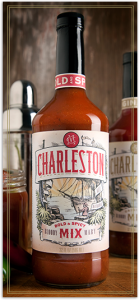 Charleston Bloody Mary Mix: Some friends of ours brought back a bottle of this mix back from a long weekend in Charleston … sure beats getting a postcard!
If you're a fan of Bloody Mary's like we are, here's a bold new mix to try with your favorite gin or vodka, direct from the Palmetto State …
It's Charleston Bloody Mary Mix and it's got a nice spicy kick to it (but not from the usual horseradish). The ingredients, which are listed on their website, are kind of like a Who's Who of Goodness … worcestershire sauce, habanero mash, ground peppercorns, sea salt, marjoram, and apple cider vinegar. The habanero mash gives it the "warm", the apple cider vinegar balances the heat, and the sea salt and other ingredients give it character and body …
We really like this mix. You can find it in some specialty stores across the U.S. (try Cost Plus Markets) or you can order a bottle or three directly from their website …
There's nothing like a really good Bloody Mary!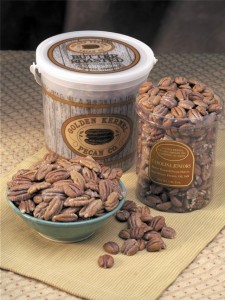 Golden Kernel Pecan Company: Golden Kernel Pecan Company is a South Carolina institution. They've been around for over 90 years and are still family owned and operated. Located in Cameron, SC near Columbia, the company offers delicious pecan treats and other South Carolina specialty foods …
The product line ranges from butter roasted pecan halves to pecan candies to snack mixes to fruit and pecan specialty treats. All sorts of gift tins are available, as well as samplers and breakfast box collections.
Pecans are a healthy addition to any diet. They're loaded with protein and play an integral role in lowering cholesterol. Pecans are also quite easy to use in baking recipes, or even just as a snack while watching the game!
Check out the entire selection of pecans and related treats at the Golden Kernel Pecan Company website …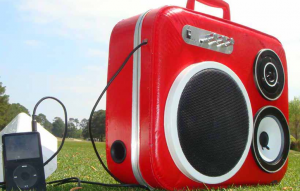 DomeCandy: Neither a dome or a traditional candy, DomeCandy is a wonderfully creative small venture located in North Myrtle Beach. Their mission, per their website, is "to spread the love of music by offering unique and creative alternatives to portable sound" … and have they ever!
By portable sound, the DomeCandy team is referring to boom boxes. You know, those combination radio/CD players you'd take to the beach, a picnic, etc. Yup, the ones with the big speakers …
Well, DomeCandy creates new boom boxes out of old suitcases, like the one shown. In addition to selling these unique and clever twist on the traditional boom box, they're developing a plan to provide the necessary guidance and know how to allow do-it-yourselfers the means to design and build one on their own.
These musical creations are powered by 12 volt rechargeable batteries, which typically last anywhere from 8 to 12 hours, depending how loud you like your music. Each unit is warrantied for a year, and the boom boxes are typically made to order …
Learn more about these very cool advances in portable sound at DomeCandyLab.com …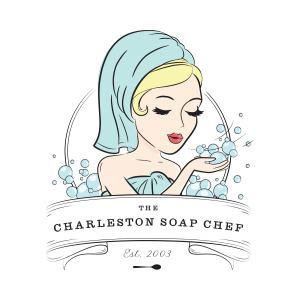 The Charleston Soap Chef: This little company with the cool, catchy name is owned and run by Jeanine Gantt, who began creating natural, artisan soaps and body care products over a decade ago. A regular participant at the well known Charleston Farmers Market, Jeanine's products have garnered national attention and are now featured at over four dozen specialty retailers across the country …
The soaps have a scent and feel for their South Carolina surroundings … on the Charleston Soap Chef site you'll find some delightful scents like Southern Magnolia, Lemon Sugah, Charleston Sweetgrass, and more …
If you're looking for some gifts to pamper someone special, there are fragrant moisturizing lotions, hand and body wash, exfoliating scrubs, and gift sets …
Check out The Charleston Soap Chef for the pampering feel of coastal South Carolina!
History of South Carolina
South Carolina Trivia and Fun Facts

1). South Carolina's state fruit is the peach …

2). The highest point in South Carolina is Sassafras Mountain. It stands 3,507 feet tall …

3). Charleston is known as "The Holy City" since the skyline is dominated by church steeples …

4). On May 23, 1788 South Carolina became the eight state admitted to the Union …

5). The first battle of the Civil War took place at Fort Sumter, located at the edge of the Charleston Harbor. A national historic site, tours are conducted of the fort most days of the year …

6). The first airport in South Carolina opened in Spartanburg in 1927 …

7). South Carolina produces more peaches than any other state besides California …
Ecolibrio: We love small companies who create fashionable items from recycled or upcycled materials … in this case it's Ecolibrio, an online shop owned by Charleston artist Margaret Hansen …
Margaret creates beautiful wearable jewelry and handbags made from eco friendly materials, like the upcycled telephone wire necklace shown here …
Prices are exceptionally reasonable and there's an ample selection available for you or as a gift at her Etsy shop. Margaret also accepts custom orders, so if you've got something specific in mind to create a unique piece of jewelry, get in touch!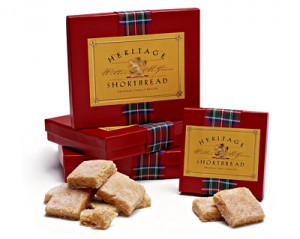 Heritage Shortbread: This small Hilton Head Island company makes a family recipe Scottish tradition known as Scottish Shortbread, which is traditionally served for festive occasions but is enjoyed any day at any time of year …
Scottish Shortbread is a square shaped sweet biscuit that pairs well with morning coffee or as a special after dinner treat. You can order the original variety or shortbread dipped in dark chocolate. There's also a lemon infused variety made with all natural lemon oil …
A perfect gift from South Carolina, you can order directly from the Heritage Shortbread website.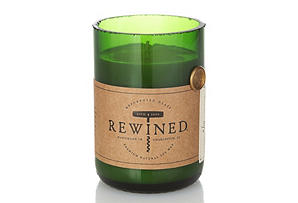 Rewined Candles: These made in Charleston soy candles are unique in that they're eco friendly … they're set in upcycled wine bottles!
The wax for each candle is hand poured to ensure maximum and even burning. Candles emit a wine influenced fragrance that is hand blended in the Rewined shop …
You can order Rewined Candles for yourself or as a special made in South Carolina gift directly from the Rewined website …
Anson Mills Heirloom Grains: This South Carolina company takes on a unique aspect of farming and agriculture … growing and milling heirloom grains once native to the area and now being reintroduced into traditional regional cuisine. Grains like Carolina Gold Rice, Southern Peas, and Hominy Corn are just a few of their many specialties …
While the products may look like those you'd find at your local grocer, they don't cook the same way and certainly don't taste the same. Carolina Gold Rice, for example, has a lush, delicate, sweet flavor and when properly cooked offers a texture and flavor like no other.
The Anson Mills website offers a treasure trove of recipes with instructions on how to make the most of these grains, which are carefully refined and released annually much like an estate grown wine. If you or someone you love has a creative kitchen flair, take the time to explore their interesting history and purchase some truly unique products from South Carolina …

Maurice's Piggie Park BBQ: Although the Palmetto State might not be the first state you think of as a barbecue capital, South Carolina does indeed have a thriving BBQ scene and a style all its own.
Namely, the sauce is different … it's not ketchup based, it's mustard based and boy is it good! And one of the best South Carolina style BBQ sauces you can taste is the sauce from Maurice's Piggie Park BBQ, which has been a staple in the state since 1939.
Maurice's has 14 locations in South Carolina, all serving slow cooked pork specialties along with famous side dishes like banana pudding, Carolina hash, onion rings, and signature coleslaw.
Their sauce is legendary. It's called Southern Gold and is available in traditional or spicy versions. They also sell a BBQ sauce gift packs and will even ship their bbq anywhere in the country …
Check out their website for all your options …
North Star Leather Products: Since 1969, North Star Leather Products of Ruby, SC have been making wallets, purses, carrying cases, and other handy accessories …
Everyone on your gift list can always use a new wallet or purse, right? Of course they can!
Go ahead and get them one from South Carolina … North Star Leather makes all kinds of interesting and functional designs …
Check out the North Star Leather selection of wallets, purses, and more …
Geechie Boy Mill Grits and Cornmeal: Geechie Boy Market and Mill is located on peaceful Edisto Island, SC.
This locally owned business is a jack-of-all-trades, so to speak. They grow all sorts of vegetables, mill corn, produce hand made crafts, offer local honey, and produce white and yellow grits …
Most of the Mill's products are only available at their location, but you can buy grits and cornmeal online. What a treat for anyone who loves South Carolina!
You can order either by the bag at GeechiBoyMill.com …
Split Creek Farm Goat Dairy: Split Creek Farm in Anderson, SC is a 350 head goat dairy producing just about every goat milk dairy product imaginable …
A goat dairy farm since the mid 1980's, Split Creek produces milk, cheese, yogurt, and even fudge from goat milk …
Gift baskets are available, and you can order all of their products online at the Split Creek website …
Carolina Honey Bees: Carolina Honeybees is a small bee farm in Pickens, SC owned by Charlotte Anderson, the state's first female Master Beekeeper. If you like comparing the taste of honey from different states, Carolina Honeybees is a good source for Palmetto State honey …
Charlotte also sells several varieties of goat milk and honey soap, lip balm, and beeswax candles. Check out her online store to see what South Carolina bees are up to!
Callie's Charleston Biscuits: Callie's Charleston Biscuits is owned by local entrepreneur Carrie Morey, who learned her mother's recipe for making light, scrumptious biscuits and turned it into a thriving business …
Callie's Charleston Biscuits has been featured in national publications and on the Food Network, as well as being an enduring local favorite.
You can have Callie's Biscuits shipped directly to you, or to someone special as a gift from South Carolina.
Their website also offers many other local products, including Jack Rudy Artisan Tonic, which we highly recommend as a cocktail mixer. You can only order the Tonic when you also order biscuits, so maybe Callie's is trying to tell us something! We bet they do go well together anyway!
Slatherin' Sauces: This South Carolina company makes a line of specialty cooking sauces. The flagship product, Original Slather Sauce, is described as "a natural sticky, sweet, and slightly spicy blend of pineapple, tomatoes, crushed red pepper, and spices." Sounds good!
Use it as a finishing sauce, a baste, or just add it to your cooking. They also make a Spicy Slatherin' Sauce if you like a little more kick. A great gift from The Palmetto State, view their gift basket options at SlatherItOn.com …
Carolina Plantation Rice: Carolina Plantation Aromatic Rice is grown and harvested at the only colonial plantation in South Carolina to grow rice for commercial sale. It's the Plumfield Plantation, located on the Great Pee Dee River in Darlington …
It's a special aromatic grain which produces a deeper, richer taste than any rice you'll find in a grocery store. You can buy Carolina Plantation Aromatic Rice as well as other products from the plantation, like rice flour, corn meal, grits, and South Carolina red peas known as "cow peas" …
Island Fudge Shoppe: One of the most popular destinations in South Carolina is Hilton Head Island, whether it's for golf, water sports, or just plain relaxing … and one of the most popular destinations on Hilton Head Island is Island Fudge, the place to go for home made fudge and hand dipped chocolates since 1981 …
You can have these Hilton Head delights shipped directly to your home or as a South Carolina themed gift. Pictured is the South Carolina Chocolate Box, a themed box from The Palmetto State.
One of Island Fudge's specialties is praline pecans, covered in a light brown sugar sauce and packaged in a Hilton Head Lighthouse photo box …
Pawmetto Pet Treats: If you're looking for a gift from The Palmetto State, don't forget your best dog pal!
Pawmetto of Columbia, SC makes all natural pet treats made with meat products from human grade suppliers …
Pawmetto offers three main flavors … Beef Liver, Lamb Liver, and Chicken Liver. They're not consumable for humans, but dogs (and cats) sure do love them!
In fact, all of their treats can be enjoyed by both canines and felines, so it's a convenient way to just have one box of treats if you're a pet parent to both species …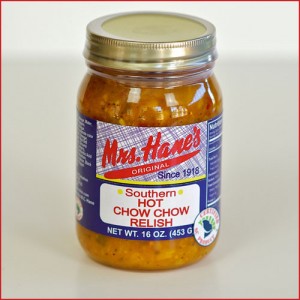 Mrs. Hane's Relish: Located in Ft. Motte, SC since 1918, Mrs. Hane's is known most for an artichoke relish which includes chopped artichokes, cabbage, onions, sugar, spices, and packed in vinegar …
It's great as a cold side dish, or spooned onto a sandwich. Mrs. Hane's also makes a sweet chow chow relish. a hot chow chow, pickled okra, and assorted pickle products.
Try the chow chow on a hot dog … it's great!
There's A Lot More South Carolina Made Products To Come, So Stay Tuned! What's Your Favorite South Carolina Made Product? Let us know via Advertise with Us Page …