Made In New Hampshire Quick Facts
This Post is about Made in New Hampshire Gifts and Specialty New Hampshire Products
Want To See Your Business / Products On Our Made In New Hampshire Page?
Visit "Advertise With Us"!
FEATURED MADE IN

NEW HAMPSHIRE

BUSINESS

ES
Barkin' Biscuit LLC: Here at State Gifts USA, we love dogs. And that's why we're always happy to discover American small businesses catering to the well being of these wonderful, loyal creatures …
Based in Bedford, NH Barkin'Biscuit is a thriving independent operation specializing in all natural, homemade treats for dogs (and horses!). In operation since 2004, Barkin' Biscuit creates a line of healthy, wholesome natural treats your best friend will love …
Made with your pet's health in mind, Barkin' Biscuit uses local ingredients which are free from artificial flavorings or additives. Made from human grade food, you're assured you are offering your pet a treat that's beneficial for their health. There are no preservatives or by products in these tasty treats, and absolutely no ingredients you can't spell or pronounce …
Best of all, your dog will love the fresh flavor and come running back for more! At the Barkin' Biscuit website, linked above, you'll find yummy healthy treats like Barkin' Biscotti (made with pumpkin), carob bones, and Peanut Butter Pinwheels. Also, be sure to buy your four legged friend some Pumpkin Paws, a satisfying snack made from carob, cinnamon, oats, and pumpkin.
The entire line of Barkin' Biscuit dog and equine treats are available via mail order directly from their website, as well as in select retail outlets (check the growing list at the "Stores" tab). Wholesale opportunities are available as well …
Be sure to check out the Barkin' Biscuit site regularly for special Holiday Treats, new product introductions, and offerings for dogs with special dietary needs. We're proud to feature New Hampshire small businesses who do nice things for pets!
How To Buy: Visit the Barkin' Biscuit website to order online …
Cogworks: Antrim, NH is a small town of just over 2,500 residents located west of Manchester and just south of Hillsboro in the southern part of the state. Since 1997, it's been the home of an innovative woodworking business which combines the elements of craftsmanship, engineering, and creative artistic design …
Here at State Gifts USA, we truly enjoy spotlighting small companies whose values focus on American ingenuity, quality, and pride. We invite you to discover Cogworks, who have been crafting functional and handsomely designed tableware, cutting boards, cogs, and more since 1997.
Operating from a historic mill building, the skilled artisans at Cogworks design and craft these quality items from hickory, cherry, maple, walnut, and more. Perfect as a Made in New Hampshire gift, there's something special for anyone on your list. From beautiful maple jewelry boxes to practical kitchen items to unique decorative wooden gears, a gift from Cogworks is sure to delight a friend, colleague, or family member of any age …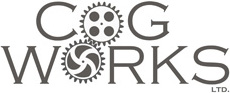 At their website (linked above), be sure to explore their selection of specialty engraved items, like the cutting board with maple leaf design (pictured) or the owl bookmark made out of cherry wood. Are you looking for the perfect business or retirement gift? Cogworks specializes in personally engraved items, many of which are highlighted at their online store …
If you're searching for gift ideas proudly made in The Granite State, click through to the Cogworks website. These finely crafted items will last for decades and are sure to become beloved family heirlooms. We're proud to feature this thriving small business and encourage you to check them out!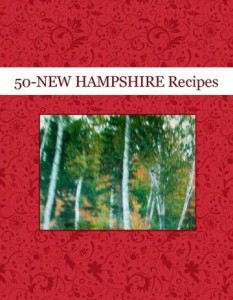 50 New Hampshire Recipes: We're in the process of featuring a state themed cookbook for each of the 50 states, and we're having all kinds of fun doing it!
Here's one from The Granite State – "50 New Hampshire Recipes", available as a print copy or downloadable e-book at this link at the Just A Pinch website …
The perfect economical gift for anyone who loves New Hampshire, this handy little book features recipes like Blackberry Buttermilk Cake, Seafood Chowder, and Orchard Carmelized Apple Pie and many more. Using farm fresh ingredients found across the state, this cookbook is ideal for anyone, whether their culinary skills are beginner level or advanced …
This is a fine collection of recipes that will make a much appreciated personal gift. Click through to see your ordering options and get your copy today …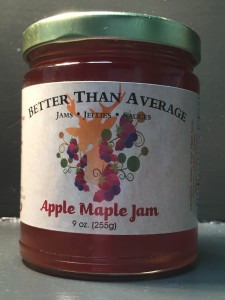 New Hampshire Apple & Maple Jam: If you've ever been to The Granite State, you know how good the apples are. Apples are one of the state's best known crops, coming to a peak in the early fall with the beginning of color …
Along with the other northeastern states, New Hampshire is also well known for their maple products – syrup, candies, and other treats are commonly found across the state. So it stands to reason these two prolific outputs from the state are combined into one.
A friend of ours who travels to New Hampshire on business brought us back a jar of Apple Maple Jam made by a Barrington, NH company by the name of Better Than Average Jams, Jellies, & Sauces. Barrington is located not far from the state's Sea Coast and very near the Maine border …
"Better than average" is faint praise for their Apple Maple Jam, though. It's fresh and bursting with flavor, whether on toast, fresh bread, or muffins right from the oven. The company makes an assortment of fresh jams, marinades, and jellies using the fresh fruit and bounty of the region …
You can order any of them online at their website, linked above. We hope you enjoy it as much as we did!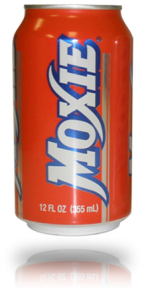 Moxie: Ask any long time Northeasterner about their favorite local beverages and the name Moxie is sure to come up. An iconic New England favorite since the mid 1880's Moxie is distinctly flavored carbonated soda that has been closely associated with Maine, Massachusetts, and New Hampshire, where it's now being produced in Bedford, a suburb of Manchester …
With a flavor all its own, Moxie has been described as invigorating and vibrant – not a cola, not a ginger ale, but a drink with an instantly recognizable taste. Drink it on its own or use it as a mixer with some of your favorite spirits – it makes a refreshing summer cooler mixed with either vodka or rum and garnished with a slice of citrus!
Available in the original flavor as well as diet and energy drink recipe, Moxie is commonly found throughout the New England states, as well as online at their website. You can order in 12 pack quantities, and there's cool Moxie hats and t-shirts available as well. As the saying goes, the world needs a little more Moxie!
Check out their online store for all the details and to place your order!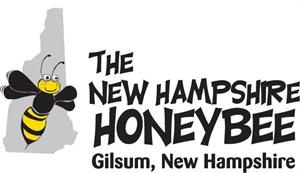 New Hampshire Honey Bee: Located in Gilsum in the far southwest portion of the state, this family owned and operated apiary and beekeeping supply company is also known for their fresh unprocessed honey direct from The Granite State …
If you've been following State Gifts USA for any length of time, you know how much we like to feature local honey producers. Much like wine, honey offers slight or even pronounced flavor differences depending on where it's produced. Seasonality plays a factor too – spring honey tends to be lighter with a sweet floral flavor, while autumn honey tends to be darker and richer.
Of course, the ultimate factor in a honey's flavor is what and where the bees pollinate. And that's why honey from one part of the country will offer a distinctly different flavor profile vs. another area. We try to sample local honey whenever we travel and you should too!
If you'd like to try New Hampshire made honey, The New Hampshire Honey Bee is an excellent choice. At their website, you can order in a variety of sizes – we were especially drawn to their Sampler Gift Crate, which includes a bottle of spring and autumn honey. Taste the difference and see which you like best!
A great locally made gift, you'll also be supporting local beekeepers, a key cog in our nation's food chain and one of the most tradition rich Made in America products you can buy. Click through to their website to see their local honey and related products …
Wick-It Cool Candles: Based in Hollis, NH this small company creates a line of 100% soy eco friendly candles. All of their candles are hand made and they're available in a wide variety of scents perfect for any room in your home or as sure to please gifts …
At the Wick-It Cool Candles website, you'll see the selection categorized by scents. Fresh Air, Floral, Bakery, and Childhood Scents are just a few. Imagine a warm, soothing candle adding the aroma of freshly baked blueberry muffins in your home – perfect for a quiet night indoors!
It's just one of 80+ scents you can purchase via PayPal from Wick-It Cool Candles. Not to mention the benefits of soy candles – longer and more even burning, no soot and better for your indoor air quality, and a more pleasing aroma than traditional candles.
Check out their site to see all the interesting scents – a wicked cool gift from The Granite State!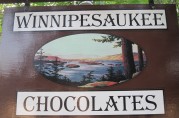 Winnipesaukee Chocolates: This small chocolatier is located in Wolfeboro in New Hampshire's lake region. Adjacent to beautiful Lake Winnipesaukee, the company's products draw inspiration from this legendary lake and the surrounding area …
Winnipesaukee Chocolates produces a series of chocolate bars celebrating different regions in The Granite State. Their White Mountain line includes a fabulous bar named after Mount Lafayette – it's made with dark chocolate, blueberries, and pine nuts. Another in the series is Mount Washington, a blend of dark chocolate and organic tart dried cherries. Named after the 1st president, Mount Washington was one of the country's first tourist attractions …
With twelve varieties in all, the White Mountain line is an ideal New Hampshire made gift. If you can't decide on any one type, order a gift box of all twelve, available at their website!
This small company also makes a Winnipesaukee line of chocolate bars, all honoring special sites in the Lakes Region. With twenty one different varieties, there's sure to be one or more suiting your taste buds …
Click through to their website for detailed descriptions of all the chocolate bars and to order …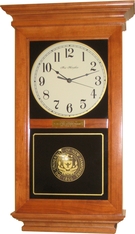 New Hampshire Clocks: Located in the town of Alton, New Hampshire clocks was founded in 1988 and makes handsome decorative and commemorative clocks for businesses, organizations, schools, and individuals.
Whatever type of clock you prefer for your decor or as a gift to a special individual, you're likely to find it at the New Hampshire Clocks website. Each clock is assembled by the finest local craftsmen and each finished product is sure to become a treasured heirloom to be passed from generation to generation. Wall clocks, desktop units, chiming clocks, and mantel clock styles are all available …
For special occasions like wedding gifts and retirement celebrations, engraved polished brass plaques are available to be affixed on your purchase. A gift of a clock is sure to be one that is appreciated and treasured by anyone on your list …
Check out the entire selection of New Hampshire Clocks and order directly at their website …
Linda Dessaint Art: Award winning New Hampshire artist Linda Dessaint is inspired by the changing seasons and captures images of her New England surroundings via beautiful pastel paintings, giclee prints, notecards, and more. Linda's art is collected world wide and has been displayed at many juried events and galleries in The Granite State and beyond …
We loved the image on one of her available notecards – it's called "Autumn Road" and to us captures the essence of a fall day in New Hampshire. This is just one of the many notecards you'll see at Linda's website, along with paintings she has listed for sale. She also creates a series of jigsaw puzzles depicting similar scenes – the perfect rainy day gift!
Learn more about Linda, her art, and upcoming events where her work will be displayed by visiting her site …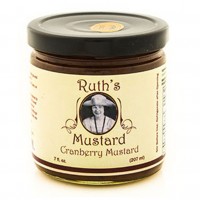 Ruth's Mustard: In downtown Keene, NH there's a really cool company called Neighbor Made. They operate out of a commercial grade culinary kitchen space which allows small entrepreneurs to create and launch their products without the huge overhead of owning all the equipment themselves. Neighbor Made serves as the internet sales outlet for many burgeoning New Hampshire food companies and also assists with product placement into wholesale and retail locations.
One of the products they work with is Ruth's Mustard, a line of specialty mustards which originated in Laurel. We've sampled one of Ruth's Mustard varieties, the Cranberry, and highly recommend it as a food gift from The Granite State. Also produced are Ruth's Original Hot & Sweet, Chunky Jalapeno, Cracked Black Pepper, and Ruth's Sweet Grillin' Glaze …
All in all, over a dozen small growing brands are made and marketed here, and we'll be featuring more of them soon. Click through to their site to see the Neighbor Made story and check out some products …
Carol Corliss Fine Art: Based in Spofford, NH artist Carol Corliss draws inspiration from the beautiful scenery and native wildlife of New Hampshire and New England. Working primarily in pastels, Carol found herself drawn to their vibrant colors and has become one of the most prominent pastel artists in the northeast. Her work has been exhibited throughout the area in shared and single artist exhibitions and her works are collected and coveted by private collectors across the country …
Prints of Carol's work are available for purchase directly from her website, Carol Corliss Fine Art. You can choose from many different sizes of prints and subject matters, including many picturesque scenes of The Granite State. We thoroughly enjoyed browsing her site and you will too!
Local art by an acclaimed artist like Carol makes a wonderful gift for a loved one, or simply for yourself to add a New Hampshire flavor to your living space. Note cards, calendars, and photo books are also available at her online Gallery Gift Shop. Click through to see her beautiful work!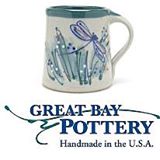 Great Bay Pottery: Over the past 20+ years, Great Bay Pottery of North Hampton, NH has become one of the best known and most respected names in handmade pottery. From functional to decorative, a piece or set of their beautiful pottery is the ideal gift for your family or anyone on your list …
Great Bay Pottery features pottery for all your needs, including table ware, baking dishes, kitchen accessories, seasonal items, and more. At their retail outlet and studio, you can watch as the artists fire and glaze their works and create the finished product …
A popular destination for wedding registries and personalized or corporate gifts, you can view their entire pottery collection on their website. Each item is stamped with "Great Bay Pottery Handmade In The U.S.A." so you'll always know the origin of your piece, especially when it's passed down as a treasured family heirloom …
Visit their site so you can own a lasting and functional work of art direct from The Granite State!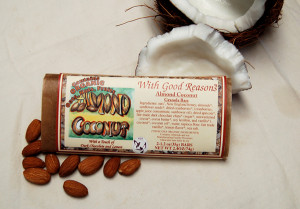 With Good Reasons Granola Products: This New Hampshire based small business offers a line of wholesome, chewy, nutty, and delicious granola products that are low in fat and sodium but bursting with flavor. Owner Marcia Winters uses local ingredients and as many organic products as possible. Local honey, fruit, and flour are just a few New Hampshire and New England sourced products used in her granola bars, granola, and nut mixes …
Available for purchase on the With Good Reasons website in cases of twelve are a wide variety of unique flavored bars. Pumpkin Pecan, Almond Coconut, Blueberry Ginger, Maple Black Walnut, and Mystical Mango are several of note. Marcia also creates a vegan Cherries and Dark Chocolate bar, and all ingredients are listed out for each bar on her site. They've gotten rave reviews from customers and recently received a nice shout out from the local New Hampshire Chronicle …
If you're a fan of healthy treats made with local ingredients like we are, click through to the With Good Reasons website and place an order for yourself or someone on your list. Goodness from The Granite State!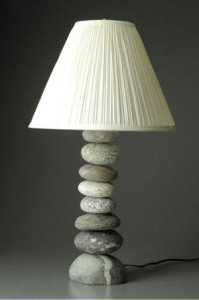 Lee Spiller Natural Stone Products: Effingham Falls based artist Lee Spiller is doing some amazing work with stones he collects in nature – he turns them into beautiful one of a kind home decor items like the beach stone lamp shown in the picture …
Lee has been creating home decor items from stone for almost 25 years. Stones are carefully cut and drilled in his New Hampshire workshop and then completely sealed inside and out.
Lee signs each piece and then ships them to galleries and shops across the country, as well as individual customers via his website.
Lamps, vases, candle stones, and puddle stones are just a few of the beautifully created items you can add to your home's decor, or as a special Made in New Hampshire gift.
To see more of Lee's work, head to his website at Lee Spiller Natural Stone Products …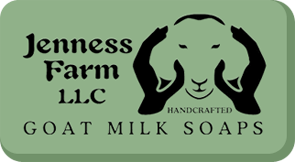 Jenness Farm Goat Milk Soaps: Located in Nottingham, Jenness Farm is a goat dairy farm producing a line of goat milk soaps, bath and body products, lip balms, and more …
Each batch of goat milk soap made here starts with eight gallons of goat milk per 32 pound batch. No additives or fillers are added – goat milk soaps are one of the best things you can do to keep your skin moist and healthy!
One of their soap gift sets particularly caught our attention – it's the "Tour of New England" set which includes four different fragranced soaps – Cape Cod Cranberry, Vermont Maple, Wild Maine Blueberry, and last but definitely not least New Hampshire Lilac. A wonderful New England themed gift!
Also while you're on the Jenness Farm website, be sure to check out their lip balm – it was voted New Hampshire's #1 lip balm by New Hampshire Magazine!
Solid perfumes, bath scrubs, salves, and sulfite free shampoo are just a few of their other hand made products – click through to their website to order for yourself or as a gift!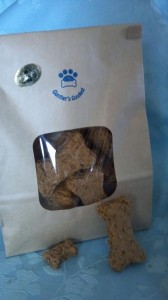 Gunther's Goodies: We love dogs and we love companies creating interesting treats for dogs. Such is the case with this Granite State company, Gunther's Goodies, who make natural dog treats with just four ingredients …
The four ingredients are peanut butter, eggs, flour, and spent beer grains.
No, there's no actual beer or alcohol in Gunther's Goodies, just the vitamin and nutrient rich grains left over after a batch of beer is made. Usually these grains are barley and malt. The alcohol has been burned off during brewing but a sweet taste remains …
They're dog tested and dog approved!
You can order these natural treats for your best pal in small, medium, or large sizes at the Gunther's Goodies online store.
Something good for your dog, direct from New Hampshire!
New Hampshire Bowl & Board: Located just outside of the state's capital city of Concord, New Hampshire Bowl & Board is a chef and home entertainers dream. The company uses local craftsmen to create a series of kitchen and dining items like bowls, cutting boards, utensils, and much more …
The two handsome items shown are perfect examples of the company's craftsmanship. These are a matching set of cherry wood large salad bowl and end grain cutting board. Cherry wood is the preferred choice of commercial kitchens due its long lasting durability, and these items actually take on an heirloom quality with just a little care over the years. An ideal shower, wedding, or anniversary gift!
New Hampshire Bowl & Board offers hundreds of items like this at their online store and also has a section on their site called "Best Selling New Hampshire Gifts". The page includes a state shaped cutting board, unique local wildlife themed bottle stoppers, snack bowls, lazy susans, and even New Hampshire made maple syrup!
Check out their website to learn more and view all your gift giving options …
Cornish Hill Pottery: Based in Wolfeboro, NH since 1985, Cornish Hill Pottery is owned and operated by long time artist and potter Gogi Millner. She creates an exclusive line of decorative and functional pottery available only at her downtown Wolfeboro studio and store and online at the Cornish Hill Pottery website …
Cornish Hill Pottery is oven, microwave, and dishwasher safe. No lead is used in the creation of distinctive pieces like the loon designed pottery shown. This stoneware is exceptionally durable and will likely become a beloved family heirloom which can be passed down generation to generation …
Bowls, lamps, vases, mugs, plates, and more are available in a variety of patterns. Visit the Cornish Hill Pottery site and click on "Retail" to see all the available pieces and to order …
A wonderful long lasting gift from The Granite State!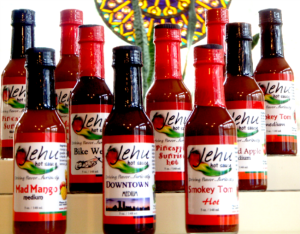 Jehu Hot Sauce: This company in Laconia, NH makes hot sauces just the way we like them – a combination of fruitiness and heat …
The combinations of fruit and peppers in their six varieties of hot sauce are really unique. You'll find darker fruits like grape and prune as well as tropical fruit like mango and pineapple. In terms of peppers, some you'll find in the sauces include guajillo, chipotle, habanero, arbol, and cayenne …
The products from Jehu Hot Sauce can be used in a variety of ways. There are great recipes on the site, including one for paella, fish cakes, and a couple of interesting takes on pork loin …
Visit their online store where you can buy Jehu Hot Sauces in a variety of combinations – a creative gift for the foodie in your life direct from The Granite State!
Cheshire Garden: Cheshire Garden is a family owned and operated farm located in Winchester, in the southwest part of New Hampshire just a few minutes from the Massachusetts border …
The farm, under the stewardship of owners Patti Powers and Ralph Legrande, is known for growing organic fruits and vegetables. Patti and Ralph, who worked for several years as a chef, turn the farm's harvest into some very unique and special artisan foods …
Cheshire Garden is well known in the area for their fruit preserves, mustard, vinegars, and sauces. The preserves are all natural – no pectin or artificial sweeteners added. A true taste of New Hampshire!
Their mustard is created and jarred in small batches. It comes in four different varieties – Chile Pepper, Farmhouse Garlic, Tarragon, and Lavender with Wildflower Honey. Use them as a special glaze, or better still, turn your sandwich from ordinary to spectacular!
One of Cheshire Garden's most unique products is called The Mad Hatter's Pepper Preserve. It's made in two heat levels – Pleasantly Zippy and Extra Hot. Ingredients include mature red jalapenos for fullness of heat and flavor, along with milder Red Corno di Toro peppers, and some lemon basil vinegar for tartness. A spreadable preserve, it's ideal with crusty bread, mixed with cream cheese, or simply spread on a sandwich …
Order any of these products, and more, at the Cheshire Garden website. Ideal gifts from southwestern New Hampshire!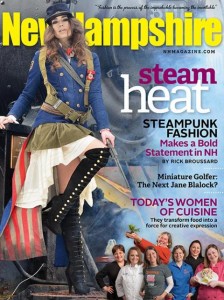 New Hampshire Magazine: Are you looking for an economical New Hampshire themed gift? If so, consider a subscription to New Hampshire Magazine, The Granite State's leading lifestyle publication …
New Hampshire Magazine is known for their "Best Of" features, along with stories on travel, current events, dining, home & garden, and more. There's beautiful local photography in every issue and their current events calendar will keep you on top of everything happening in the state …
The magazine features frequent spotlights on local businesses as well as the state's movers and shakers. New Hampshire Magazine can be accessed by subscribers online or in traditional glossy print format …
A sure-to-be appreciated gift idea! Visit their website for subscription details …
Swineheart's Sauces: Based in Meredith, NH Swineheart's Signature Sauces are created by MacDaddy's Rollin' Smoke BBQ. a barbecue competition team. These sauces are made in small batches with all natural ingredients (they say if you can't spell it, it's not in there!) and are fat free and vegetarian friendly …
The company makes four different types of sauces which you can use as traditional barbecue sauces or as a condiment for your favorite dishes. Choose from Sweet Caroline, Kilt It, Bang! Zoom!, and To The Moon (Honeymooners fans, perhaps?). Bang! Zoom! is medium heat while To The Moon is hotter courtesy of cayenne and habanero. Guaranteed to hit you "Pow! Right in the kisser!" …
There's a link for online ordering on the Swineheart's Sauce website – great stuff from The Granite State!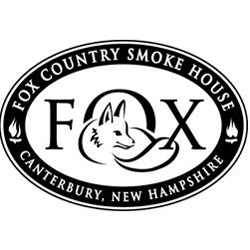 Fox Country Smokehouse: Located in rural central New Hampshire, Fox Country Smokehouse has been smoking pork (and now all sorts of other products) since 1969. A family owned and operated business, their product line has expanded significantly since their origin over 45 years ago …
Well known around New England for their wonderful smoked bacon and ham, the smokehouse now offers their products nationally from their website. Hand mixed cures and a mix of hardwood from the family farm are used to slow smoke pork, turkey, duck, sausage, fish, and more …
House recipe sausages include cracked red pepper sausage, kielbasa, bologna, and thuringer. Various varieties of smoked cheese are available, as well as jerky, dog treats, and other specialty items.
Ten different gift packages are offered, including those with a breakfast theme and holiday packages. There's nothing like meat direct from a smokehouse – an ideal gift from The Granite State!
For all the details, visit their website at FoxCountrySmokehouse.com …
Peterboro Basket Company: Located in Peterborough at the foot of Mt. Monadnock, the Peterboro Basket Company celebrates their 160th anniversary in 2014. The company makes baskets of all sorts, all hand woven and created in New Hampshire.
If you're looking for any type of basket, decorative or storage, we suggest starting here. Peterboro creates traditional picnic baskets, as well as baskets for entertaining, kitchen storage, baskets for gifts, bicycle baskets, and more. Each basket is a work of art in itself, and will last for decades.
Shown is the Lazy Susan basket, which can be used to store condiments for outside parties or hold a large bowl for an appetizer tray. It's also a great kitchen centerpiece! There's a spindle affixed to the bottom to allow the basket to spin, just like a traditional lazy susan …
Browse their selection at the Peterboro Basket website and consider ordering one as a gift for someone on your list. Truly a gift of New Hampshire craftsmanship and pride!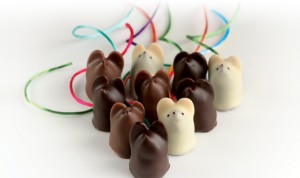 Burdick Chocolate: Now a Walpole, NH mainstay, L.A. Burdick Chocolate was established by founder Larry Burdick over 25 years ago in New York. Inspired by the chocolate makers of Switzerland and France, the business has since expanded to include locations in Massachusetts as well as the Flat Iron District of New York City …
Burdick Chocolate's most iconic product is their chocolate mice, shown. After learning about these specialty chocolate treats originally intended for children while working in Switzerland, Larry recreated them here. They're now one of Burdick Chocolate's most popular items, enjoyed by kids of all ages …
The mice are made in either milk, dark, or white chocolate. The white chocolate have a cinnamon and port flavor. Milk chocolate mice offer a whipped orange center, while dark chocolates have a nougat center. Chocolate penguins are also available!
You can order these specialty treats directly from the L.A. Burdick Chocolate website and have them shipped anywhere in the country …
Wedding favors, corporate gifts, and holiday assortments are offered too!
Valicenti Organico: Based in Hollis, NH Valicenti Organico specializes in fresh pasta, pasta sauce, and gourmet ravioli. The ravioli was the winner of a Best of New Hampshire award and comes in flavors like brandied lobster, duck confit, and pear prosciutto gorgonzola …
Valicenti Organico is equally well known for their rich, complex pasta sauces. Their Red Gravy Basil Sauce is made from their own basil plants and tomatoes from their three acre organic garden. They also make an Arugula-Pistachio Pesto (yum!) which pairs well with seafood, any kind of pasta, or both!
You can shop Valicenti Organico's online store at the website linked above … they'll ship products via ground shipping or 2nd day air outside of New England. A gourmet gift from the Granite State!

Badger Healthy Body Care: Based in Gilsum, NH this family owned company produces a line of natural, organic skin care products. Best known for their Badger Balm for soothing dry and chapped hands, the company creates products from natural plant extracts, beeswax, and minerals to refresh and revitalize your skin from head to toe …
Treat yourself to invigorating muscle and joint care rubs, aromatherapy products, or send one of their all inclusive gift packages to a person on your list. Badger also makes natural insect repellents, sunscreens, hair care, and other body care products …
A great gift is their Green Thumb Gardener's gift package. It contains Badger Balm, a tin of cuticle care balm, a roll on anti bug stick, and a bar of botanical unscented body soap. Everything a gardener needs to get clean and fresh!
Check out their whole line of products at the Badger website …
History of New Hampshire
New Hampshire Trivia and Fun Facts

1). New Hampshire actually declared independence from England six months before the Declaration of Independence was signed …

2). In 1963, New Hampshire became the first state to adopt a lottery …

3). Wake Up! The alarm clock was invented in New Hampshire in 1787 …

4). The oldest permanent settlement in New Hampshire is the town of Dover. It was founded in 1623 …

5). New Hampshire is well known for the production of maple syrup. Did you know it takes more than 40 gallons of sap to make one gallon of maple syrup?

6). The state is named after a town in England known as Hampshire …

7). The state drink of New Hampshire is apple cider …

8). The highest point in the state is Mt. Washington at 6,288 feet. There is a weather station near the summit, and some of the nation's coldest temperatures and highest wind speeds are routinely recorded there …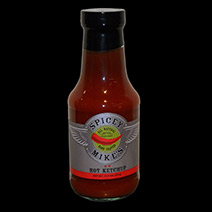 Spicey Mike's: Located in Kingston, NH this company is best known for it's signature Spicey Mike's Ketchup. We always enjoy trying unique condiments, especially ketchup because it's so versatile, and this one is a great one to buy if you like a little jolt with your burger and fries …
Spicey Mike's actually makes three heat levels of ketchup … Mild, Hot, and Nuclear. We like the Hot, which has a bit but not overwhelming so you can't taste your food. You can even use a couple spoonfuls in a Bloody Mary, it's great!
Spicey Mike's also makes several varieties of jelly, relishes, and jams. Try the blackberry walnut preserve or the pomegranate pepper jelly for two unique taste sensations.
You can buy Spicey Mike's products directly from their website. Check them out!
Littleton Grist Mill: Originally constructed in 1797, the Littleton Grist Mill was completely restored and renovated 200 years later. For the past 15+ years, it has operated as a working mill, stone grinding whole grains into flour and mixes for hot cereals and baked goods …
In addition to these mixes, Littleton Grist Mill makes related products like pancake and waffle mix, gluten free flour, and snacks. Cranapple and New England Maple Granola are two of these snacks, and there's also an unpopped yellow popcorn prepared from area grown corn …
The Mill also sells variety gift boxes like the one shown. Taste and savor the local flavors of the Granite State!
New Hampshire Beach Rock and Sea Glass Jewelry: New Hampshire generally isn't thought of as an oceanfront state, but it does have thirteen miles of Atlantic Ocean coastline in the southeast portion of the state near Portsmouth …
New Castle, NH artist Barbara Fletcher collects sea glass and sea rocks from this coastline area and turns it into jewelry pieces which make perfect gifts from New Hampshire. A small hole is drilled into each piece of sea glass or rocks to create distinctive earrings, bracelets, and pendants …
Check out all of Barbara's designs at her ABCD Originals online Etsy shop … it's about as distinctively New Hampshire as you can get!
AfterBurn Hot Sauce: AfterBurn Hot Sauce is a small local company in Henniker, NH making hot sauces, beef jerky, dry rubs, and marinades. We were able to try one of their products which we really liked and wanted to introduce it to you here …
It's their Pomegranate Mango BBQ Sauce and Marinade, which you can buy online right here at their site. We used it as a marinade for pork with outstanding results. The combination of pomegranate and mango melds wonderfully with a pork roast! Use a little extra on the side as a dipping sauce too …
The company makes several different hot sauces in various heat levels, so be sure to check their hot sauce section as well.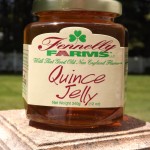 Fennelly Farms Jams: Fennelly Farms is located in the Lake Sunappee region of New Hampshire and has been an active working farm for over 130 years …
The farm is well known for producing old fashioned hand made jams using their own fruit and real cane sugar with no preservatives added. Try the Quince Jelly, a tart spread made from golden quince fruit. Quince is a tree which produces fruit similar to a pear, which is golden yellow when ripe …
You can order online at FennellyFarms.com …
The Bare Foot Bee: Located in Hollis, NH The Bare Foot Bee started as a small apiary dedicated to raising awareness of challenges facing the honeybee. Soon thereafter, a product line was created. All the items produced are handcrafted, like beeswax candles, skin care products, lip balm, and more.
Beeswax candles generally have a longer burn time … even a small candle can burn for over 15 hours. A portion of the proceeds from every sale are donated to honeybee research and preservation projects …
Check out their full line of products at The Barefoot Bee …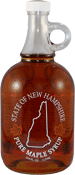 Ben's Sugar Shack While the name might sound like a bakery, Ben's Sugar Shack is actually all about 100% natural New Hampshire maple products …
Maple syrup and maple candies are just two of their many popular products. You can buy maple preserves, maple honey, and even maple cotton candy from Ben's online store …
Ben's will ship maple syrup in glass or plastic jugs which make an ideal gift from New Hampshire. All of their products are 100% produced in The Granite State …
We recommend trying their maple syrup as well as their maple candies. They make a wonderful gift too!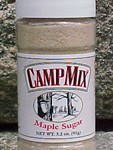 Camp Mix Spice and Seasonings: Camp Mix seasonings are another product we've tried courtesy of some generous friends who brought us some back from their New Hampshire trip (we have nice friends!). The company is based in Londonberry and they make five different types of seasonings – Original, Spud Fixin', Lemon Pepper, Honey-Cinnamon, and Maple Sugar …
The Maple Sugar seasonings (pictured) is the one we tried. It was so good on toast and bagels for breakfast that we ordered a gift pack of all their products! The Maple Sugar mix is especially good sprinkled in tea on cold mornings …
You can order for yourself or as a New Hampshire themed gift at the Camp Mix website.
Live and Let Live Farm: This wonderful organization is dedicated to agricultural animal rescue, with an emphasis on horses. Located in Chichester, NH Live and Let Live Farm is a peaceful, safe setting where unwanted animals can interact with people who learn how to rehabilitate and care for them …
Over 60 horses are housed here. The ultimate goal is to rehab the animals and find them safe homes. Those animals who are deemed not adoptable are given lifetime care at the farm …
Check out the Live and Let Live Farm website to learn about all their current projects. You can help if you wish via donation in your name or that of a friend. The group works with several local school districts to help educate children on proper animal care and compassion. A worthy cause indeed!
Mag Pots Studio: Artist Mary Ann Geis of New Hampton, NH has been creating her line of functional pottery since 1986. She creates designs for kitchen accessories, bed and bath, home decor, and general entertaining …
Take a look at the MagPots Studio website to see all the available designs …
Porcelain pottery is durable and has an elegant almost shiny finish. Any of the pieces are a wonderful addition to your kitchen or home decor, or a thoughtful and sure to be appreciated gift from New Hampshire …
The Pillow Doc: Have you ever awakened with a sore, stiff neck? If you have, chances are it's your pillow that's causing the problem …
Based in Portsmouth, NH The Pillow Doc manufactures orthopedic pillows designed to ease neck pain, reduce snoring, and ensure a restful sleep. The pillows automatically adjust to maintain your optimal spinal alignment, which is the primary cause of neck pain after sleeping …
The pillows have an unconditional money back guarantee and are recommended by doctors and chiropracters to each neck, back, and shoulder pain … the pillows themselves are called "PostureDoc" and can be ordered online …
Laurel Hill Jams: Located in Bedford, NH Laurel Hill Jams is a producer of handcrafted jams and wine jellies …
You might not know that New Hampshire is a prolific fruit producing state, particularly early season crops like berries. Local strawberries, blueberries, and more are used by Laurel Hill to create spreadable jams which epitomize the taste of New Hampshire. They're also blended with wine from area wineries to create a series of wine jellies, which are used just like jams but offer a distinct wine taste …
Several dozen varieties are available – the wine jellies offer particularly interesting flavors! Check out the Laurel Hill Jams website for all the choices …
There's More New Hampshire Made Products To Come! Comment On Your Favorites Or Any Businesses We May Have Missed Via Our Contact Us Page …