Made In North Dakota Quick Facts
This Post is about Made in North Dakota Gifts and Specialty North Dakota Products
Want To See Your Business / Products On Our Made In North Dakota Page?
Visit "Advertise With Us"!
FEATURED MADE IN

NORTH DAKOTA

BUSINESS

ES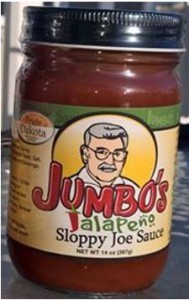 Jumbo's Sloppy Joe Sauce: There's nothing like a good Sloppy Joe, and for North Dakotans, arguably the best ones in the state were served at Jumbo Jim's Drive In, a Mandan tradition for over 50 years …
The restaurant is no more, but Jumbo Jim's daughter Patty Lindquist and her husband John have the recipe for the Sloppy Joe Sauce formerly served at the Drive In. In 2014, they began to share it with the world after many years of requests. The result is a new business, Jumbo's Sloppy Joe Sauce, still proudly made in North Dakota and for sale at area stores and online …
Two varieties are available – Original and Jalapeno – both of which are super easy to use. Just add a pound or so of ground beef or ground chuck, some chopped onions if you like, and a jar of Jumbo's. If they're not the best Sloppy Joe's you've ever had, they'll be really close!
Visit their website and click on the "Where To Buy" tab – that'll take you to a list of stores in The Peace Garden State where you can buy Jumbo's Sloppy Joe Sauce retail. On that page, you'll also see an "Order Online" button which will take you directly to their online store.
Enjoy the satisfying down home taste of North Dakota with Jumbo's!
National Buffalo Museum: One of North Dakota's most interesting attractions is the National Buffalo Museum in Jamestown's Frontier Village. Dedicated to raising the awareness of the cultural and historical significance of the North American Bison, it's situated on a few hundred acres straddling Interstate 94 – it's an enjoyable must see stop for anyone traveling through the state …
In addition to the exhibits, the Museum's prime draw is a herd of live bison grazing the grounds. There's an observation area where visitors can view the herd, including a rare albino bison named White Cloud …
The National Buffalo Museum also houses a gift shop offering all sorts of North Dakota made items, including art, pottery, clothing, jewelry, and much more. You can shop for gifts online at the Museum's website … we particularly like the Buffalo Socks shown!
Be sure to stop and visit the herd the next time you're traveling on I-94 in North Dakota …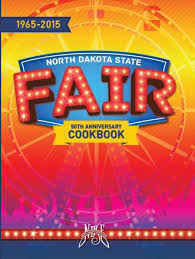 North Dakota State Fair Cookbook: In 2015, the North Dakota State Fair celebrated their 50th anniversary, and to help celebrate, the State Fair Foundation reached out to friends of the Fair for their very best recipes showcasing the state's food traditions …
The end result is the North Dakota State Fair 50th Anniversary Cookbook, a must have for anyone with a soft spot for The Peace Garden State. The Foundation collected the very best recipes from Fair vendors, employees, exhibitors, 4-H members, and more. The definitive North Dakota cookbook! It's quite a collection of the state's best food culinary efforts …
You can order your copy directly at the Foundation website, linked above. Also be sure to look at their history book, another great gift idea that tells the ongoing story of the State Fair and everything that makes it a can't miss annual event …
Great Music: DuWayne & Rhonda Heyd: It's a true joy to travel the country and discover talented musicians who share their gift with local audiences and the world beyond. Recently, we became aware of a newly married couple from Grand Forks whose soulful music is really something special …
They're DuWayne and Rhonda Heyd, who found each other a few short years ago and were married in 2014. DuWayne has been an accomplished recording artist for decades and has entertained audiences in the Upper Midwest and beyond with his very own band called DuWayne Heyd & The Opry Style Band. Among his many musical accomplishments was the album "Goin' Country Style" which was awarded the prestigious Country Album of the Year by Airplay International …
In the last couple of years, he and Rhonda have recorded a successful album titled "I Love You Because" together, as well as a brand new 16 song Country Christian album. Produced in Nashville, the new album features three original songs and thirteen favorite hymns. At the DuWayne and Rhonda Heyd website, you can sample and purchase "I Love You Because", along with many of DuWayne's prior albums and their new releases as they become available …
While you're at their website, listen to the heartfelt harmonies on the song "I Love You Because" – they're beautiful! It's no secret as to why this song cracked the Top Five of the Roots True Country Song Chart! DuWayne has written literally hundreds of songs and his music has been played on radio stations worldwide. We're pleased to introduce you to these talented musicians and anxiously await their future musical releases. Learn more about DuWayne & Rhonda and bring their music into your life by clicking through to their site. And be sure to listen to a sample of "I Love You Because" – you'll be sure to thank us!
Woodward Farm: We love small American businesses founded on the principle of maximizing one's talents and adding a dose of hard work. That's what Brenda Gorseth is doing – she's the owner and creative energy behind Woodward Farm LLC, a small specialty foods company based near Cathay, a small central North Dakota town located north and east of Bismarck …
With help from her husband and son, Brenda uses local North Dakota grown ingredients to create a variety of jams, relishes, and salsas that really capture the spirit of The Peace Garden State. Products include tasty specialties like Apple Pie Jam, Jalapeno & Raspberry Jam, and one you've just got to try called "Summer in a Jar". It's made from a blend of cantaloupe and raspberries – unlike any jam you've ever tried!
One of Brenda's most unique offerings is made with jalapenos and aronia berries. Aronia berries are small, dark, tart fruit which grow well in the state and are part of the chokeberry family. Often used for jam, the berry is mixed in with jalapenos to create "Angry Aronia" – great on crackers for appetizers!
If you live locally, Brenda also does custom baking and catering for local groups. She's a presence at local events throughout the year where you can buy her products, and be sure to check out this page at the Woodward Farm website where you can conveniently order online.
Proudly made in North Dakota!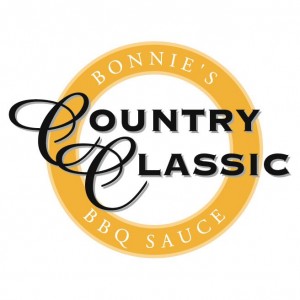 Bonnie's Country Classic: Based in Fargo, this small specialty foods company is best known for their line of barbecue sauces which are some of the best made in The Peace Garden State. We're partial to their hot & sweet mustard, and they also create a line of salsa, marinade, and seasonings …
Their BBQ Sauce comes in four different varieties – Original, Tex Mex, Fruity, and Mustard. The Original is their signature product, a tangy creation with excellent spice balance that's ideal as a grilling or dipping sauce. Check out the "Gift Ideas" page on the Bonnie's Country Classic website for ordering combinations of sauces in their Country Gift or Classic Sampler Gift Boxes.
We love a good mustard with personality, and Bonnie's Sweet Hot variety fits the bill. You can use it for pretzel dipping of course, but try it on a deli sandwich to transform your lunch into something special! It's an ideal blend of the two contrasts, with neither overpowering the other …
For a great Made in North Dakota gift, visit their website. You'll find links to purchase online as well as a Store Locator feature where you can find the products locally in North Dakota and surrounding states …
The Honey B Soap Company: Located in Fargo, this company is owned and operated by Brittany Sinclair, a mom of four who put her teaching career on hold to pursue her passion for making handmade soaps and body care products with all natural ingredients. Even though some of her products contain honey or beeswax, the company name is more due to a long time nickname and the fact that bees are almost as busy as moms with four children!
The Honey B Soap Company products are as natural as honey though – they're vegan friendly and made with vegetable oils & butters. Her soaps, lotions, bath salts, and lip balms are soothing and very good for your skin, much more so than standard mass produced soap. If you've never tried natural soaps, we encourage you to do so! We started using small batch bar soaps from local small businesses years ago and have never turned back.
Further, this Peace Garden State company is one of the few who produce shampoo bars. If you find your hair to be dry and unmanageable, or limp and lifeless, try a natural shampoo bar. They're available at the Honey B website and varieties include Peppermint, Patchouli Orange, and Bodacious Blonde. Once you use them, you'll probably find you won't need an extra conditioner – an instant money saver. More importantly, your hair and scalp won't be stripped of their natural oils by harsh bottled shampoos …
Click through to the Honey B Soap website and order for yourself or loved ones. Handmade natural soaps make wonderful gifts any time of year!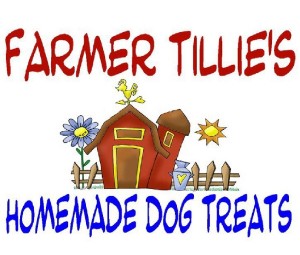 Farmer Tillie's Homemade Dog Treats: Are you looking for healthy, natural dog treats for your best friend? Meet Farmer Tillie's, a Baldwin, ND farm based company which uses ingredients anyone (people too!) can eat in their home baked dog snacks. If you've ever looked closely at the ingredients in mass produced snacks for dogs, you understand why this is so important … who wants to feed their dog things we can't even pronounce, let alone know what they are??
Farmer Tillie's grinds their own flour on site and live with doggie taste testers to make sure everything turns out just right! Dog Pretzels, Pumpkin Kisses, Oatmeal & Honey, and Rice & Flax are just some of the treats you'll find at their site …
Special gift packages are available and this small outfit also makes dog accessories and toys … cat toys too! If you live in North Dakota, you can find Farmer Tillie's products in Bismarck, Fargo, and several community events and business expo's in The Peace Garden State.
Check their Facebook page for a complete calendar of local events, and visit their website to order. Make your dog happy!
FlaxUSA: You may have heard of flax and this grain's various health benefits, but if not, flax is a grain that grows readily in North Dakota. It's not a supplement as some might assume, although you can use it to supplement your food choices. Flax is known to help combat high blood pressure, cholesterol, joint problems, and more. It's low in carbohydrates, high in fiber, and good for your heart!
Based in Goodrich on a 100+ year old family farm, FlaxUSA grows and markets Golden Flax Seed. The grain is gently ground at low temperatures which helps preserve the nutrients. You can use flax seed in yogurt, smoothies, baked goods, salads, pasta, and more. There are numerous helpful and healthy recipes at their website!
And don't forget about your best friends … FlaxUSA also makes FlaxyDog, which you can sprinkle on your dog's food. It's a great source of Omega 3, which promotes a shiny coat, less shedding, healthier joints, and allergy relief. Order any of their products at the Shop Online link!
Pastime Prints: North Dakota landscape photographer David Paukert has always been inspired by the scenic prairie around him. Located in Michigan City in the northeast section of the state, the Peace Garden State native worked in art education for 28 years and developed his own business, Pastime Prints. David's works capture the spirit of North Dakota's scenic vistas, natural splendor, and iconic landmarks …
At his site, you'll be able to scroll through galleries of his finest work, as well as purchase framed photographs and North Dakota themed items. Note cards, ornaments, collages, mini prints, and household accessories are just a few of the products showcasing David's timeless images. You'll also find 125th Anniversary logo items and many scenes depicting North Dakota's universities …
David is also the author and compiler of a popular coffee table book titled "Visions of the Prairie: My North Dakota Journey", which makes an ideal lasting memento gift for anyone with ties to the state. Included are poetry, stories, and descriptions of the photos along with a map to help the reader discover the locations of the photographed landmark …
Click through to Pastime Prints website to learn more, and be sure to use the drop down "Products" menu once you reach the online store. Each category of product is listed to simplify your search for the perfect gift …
Freddy's Homemade Potato Lefse: If you're of Norwegian heritage, you know what lefse is, but for those who aren't, lefse is a thin flatbread made from potatoes, flour, oil, and salt. They're traditionally served during the holiday season, but are also an excellent side dish substitute for potatoes.
Lefse is usually served sprinkled with sugar or with brown sugar and syrup. You can also use it as a wrap for deli meats or with a sausage or hot dog! We've found a Fargo area business that's been making lefse since 1946 – Freddy's Lefse. They'll ship directly to your door all year around!
You can order in packages of three, six, or twelve. Each package includes ten lefse. We recommend getting at least the six package size because once you try lefse, you'll be hooked! Visit their site for more details …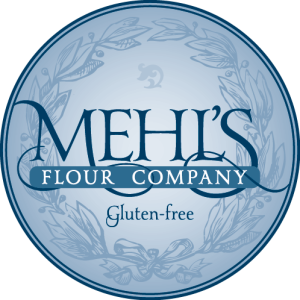 Mehl's Flour Company: Do you require, or simply prefer a gluten free diet? If you do, you know how difficult it can be to find affordable, quality food products. We've found an option for you from the Mehl's Flour Company of West Fargo, ND.
Developed by a family dealing with Celiac's, Mehl's Flour Company has created a gluten free line of flour and baking mixes you can use in the same manner as traditional mixes. Many of their testimonials include phrases like "This is gluten free?" to indicate their customers can't tell the difference from standard wheat based products. Choose from bread mixes, all purpose gluten free flour, and mixes for muffins, pancakes, dinner rolls, brownies, and chocolate cake. Mehl's has got you covered!
Visit their website to see all of their products, read their story, and place an order …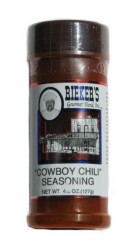 Rieker's Gourmet Blend: We are always pleased to discover new specialty seasonings, spices, and sauces, and as such were delighted when a neighbor of ours brought us back a bottle of chili seasoning from Bismarck, ND. It's one of many products created by master chef Larry Rieker, whose company Rieker's Gourmet Blend carries his name …
A Vietnam era vet, Larry started his business in 2000 with the encouragement of customers who were wowed by his steak seasoning blend. Since then, the product line has blossomed to two dozen different spice mixes, marinades, and more. They're intended to liven up the flavor of your steaks, burgers, baked beans, pork chops, and as we mentioned, chili.
The chili seasoning pictured is called Cowboy Chili Seasoning, and we used it to make a hearty, satisfying batch with a kick of heat that is best described as "perfect". If you like your chili with a bit of character and personality, try this mix!
Rieker's also makes a Brat & Chop Sauce, Fish Sprinkle, Red Habanero Hot Sauce (made with carrots), Bacon Burger Blast, and a seasoning called "I Hate Meatloaf" (gotta try that one!). These, among many other seasonings for just about anything you can cook, are available at Larry's website.
Great stuff from The Peace Garden State! Click through to their site to order …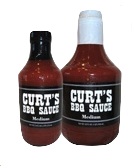 Curt's BBQ Sauce: This small family owned company started marketing their rich, delicious barbecue sauces in early 2007, but before the public got a chance to enjoy it, the sauces were a family staple. Bottled in Hillsboro, ND Curt's BBQ Sauce comes in three different varieties – Mild, Medium, and Hot …
A friend of ours who occasionally travels to western Minnesota and North Dakota recently brought us back a bottle of the Hot, and we loved it! It's got a nice little bite at the end, but it's not too hot that it overwhelms the taste of the meat. Try it as a dipping sauce too – it's great with french fries!
You can order Curt's via PayPal – click the "Get Sauced" link on their site for details!
Scott Seiler Photography: Born and raised on a North Dakota ranch, Scott Seiler learned to appreciate the unspoiled beauty of his surroundings. Today, he captures the essence of The Peace Garden State as well as surrounding states with his original photography. His photographs are renowned across the country and are featured on prints, greeting cards, canvas art, and wall art …
We were particularly enchanted by the North Dakota photo prints page on his website. Scott has a gift for locating and preserving a moment in time, whether it's in the midst of a snow squall or on a gorgeous North Dakota summer's day.
Prints of his original photos are available in a variety of sizes, suitable for display in your home or that of someone who holds North Dakota near to their heart …
There's also pages on Scott's website for his South Dakota and Minnesota photo prints, and other areas of the country too. Click through to see Scott's entire portfolio of work …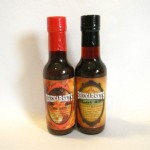 Brenarsky's Bloody Mary & Caesar Mix: We love a good Bloody Mary so whenever we hear about a new Bloody Mary mixer we like to learn all about it …
Founded in 1990 by North Dakota friends Dave Bren and Scott Karsky, Brenarsky's is the ideal solution to creating the perfect Bloody Mary or Caesar every single time. Each five ounce bottle will make 15 to 20 drinks – just add a splash and you're ready to go!
Brenarsky's is also an excellent marinade for steaks, burgers, wild game, or mixed into an omelet or scrambled eggs! If you like things a little hotter, they've introduced a spicier version of the original called 2x Turn Up The Heat!
Click through to the Brenarsky's website to order … Enjoy!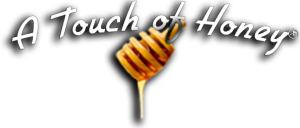 A Touch of Honey: If you've followed State Gifts USA for any length of time, you know we're passionate about local honey. An artisan product in the same vein as wine, honey offers a different flavor palate depending upon where it's sourced. North Dakota honey is particularly prized due to the abundance of clover and alfalfa fields pollinated by bees who in turn create a one of a kind product …
Located in the south central part of the state, A Taste of Honey has been in the beekeeping business since 2006. They produce and market honey based products for bath and body, creamed and liquid honey, traditional honey, and infused flavored honey …
Flavored honeys include blackberry, cinnamon, and chokecherry – ideal paired with your favorite breakfast treat or as part of a dessert. Add a bit to your coffee or tea for a nice sweet touch!
You can learn more about A Touch of Honey and order any of their North Dakota honey products directly from their website, linked above …
Buffalo Gals Mercantile: This enterprising operation is based on a working family farm in Regan, a small town about 45 minutes northeast of Bismarck …
Buffalo Gals Mercantile creates so many unique products it's hard to determine where to start! They're known for their one of a kind upcycled purses, as well as delicious baked goods, gift baskets, aprons, and more …
The purses are made from vintage fabrics and re-purposed burlap bags – no two are alike and they do custom work as well. There's a link on the Buffalo Gals site to their Etsy store where you can see many of the finished products available for sale …
In terms of baked goods, Buffalo Gals are famous for their biscotti – a softer version than what you'd normally find, available in almost 20 different flavors and derived from a century old family recipe. They also make specialty cookies, including a candy coated sun seed soft cookie and a White Buffalo cookie made with white chocolate and macadamia nuts!
Some really great North Dakota made gift options here – check out their site to order!
Cowboy Rope Art: We learned of this small Raleigh, ND based company via the Pride of Dakota program – they make baskets and other items from ropes and lariats formerly used at North Dakota rodeos!
Among their many creations are baskets like the one shown, business card holders, lamps, clocks, coasters, and more. Baskets in particular are available in various sizes, colors, and designs. Some really cool one of a kind products!
If you're looking for a unique hand crafted in North Dakota gift, you won't go wrong with buying something special from Cowboy Rope Art. Check their site for their current inventory of products and to buy directly from their online store …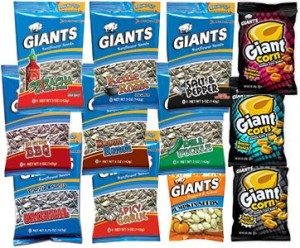 Giants Snacks: We discovered Giants Snacks on a trip through North Dakota not long ago. We stopped at a grocery store looking for local products and snacks, as we often do, and a young stocker directed us to bags of their sunflower seeds, pumpkin seeds, and toasted corn nuts. We're big fans of pumpkin seeds and toasted corn nuts – mission accomplished!
Giants Snacks is based in Wahpeton, which is due south of Fargo just across the Minnesota – North Dakota border. They're most known for their variety of sunflower and pumpkin seed flavors, including their new sriracha flavor. We particularly enjoyed their toasted corn nuts, available in Original, Honey Barbecue (these are fantastic!), Bacon Ranch, and Sea Salt & Pepper. If you like a wholesome crunchy snack, you won't go wrong here!
You can buy any of these Giants Snacks directly at their website. They're available in a case of 3 ounce bags. We hope you like them as much as we did!
Hay There Designs: We love sending note cards with scenes from places that mean something to us and the recipient. It's a nice personal touch, and if you have a North Dakotan in your circle of family or friends, check out the note cards produced by Hay There Designs of Mandan, ND …
Local photographer and artist Linda Penry started her company with the notion of producing cards and gifts featuring her photographs of North Dakota wildlife, wildflowers, and landscapes. She creates a series of note cards perfect for thank you notes and party invitations with high resolution images of scenic North Dakota …
The note cards include envelopes and come in packs of ten. The image shown is of the North Dakota state flower, the Wild Prairie Rose.
A great gift! Check out the beautiful designs at the Hay There Designs website …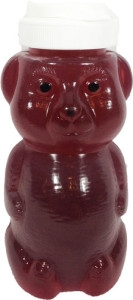 American Honey Company: American Honey Company is a small beekeeping and honey producer located in the small town of Bettinger, located in the southwest corner of the state …
Founded by owner Sharon Schwahn in 1999, American Honey Company produces over 1,000 pounds of honey yearly and has shipped to states as far away as Texas, Alaska, Hawaii, and many more. Customers buy again and again because the clover and alfalfa in this part of The Peace Garden State provide an exceptional honey like no other …
While probably best know for their whipped honey, you might want to try an authentic North Dakota product made by American Honey Company, chokecherry honey. They also offer chokecherry taffy – this small berry is one of the few berries thriving abundantly in the state, and it's great to see it incorporated into unique edible products.
You can buy chokecherry honey (and more) in 2 ounce, 8 ounce, and 12 ounce sizes directly at the American Honey Company website … a real treat from North Dakota!
Mikey's Country Candy: Founded over 25 years ago, Mikey's Country Candy makes handmade candies in Burlington, ND. They make a series of North Dakota themed candies, like Pride of Dakota chocolate bars and a buttery chocolate toffee known as Dakota Crunch …
Two of the most interesting products offered are chokecherry creams and chocolate dipped potato chips known as Dakota Chips. The chokecherry creams make a special gift from North Dakota … they're filled with a creamy chokecherry filling and covered with chocolate. The chokecherries are sourced locally within the state …
The chokecherry creams are available in 1/2 pound boxes or smaller sampler containers. Check the Mikey's Country Candy website to see all their products and to order some for yourself or as a great gift!
North Star Caviar: If you're thinking "Caviar from North Dakota??" we can assure you you're not alone! We were amazed to find out about the process of harvesting caviar from the prehistoric looking paddlefish, whose roe is extracted during the season, which lasts only the month of May or less …
Paddlefish come to spawn at the confluence of the Yellowstone and Missouri Rivers in extreme northwest North Dakota. Anglers catch these unique fish and then have them cleaned for free at an adjacent North Dakota Fish and Game Station in exchange for a donation of the roe.
A non profit venture, North Star Caviar, processes the roe into caviar, which is then sold on the world market. This caviar is highly prized for having a rich flavor without any aftertaste.
North Star Caviar donates a portion of the proceeds from caviar sales back to the North Dakota Fish and Game department, who uses the funds for paddlefish research. The remaining proceeds are donated to local historical, cultural, and recreational groups committed to preserving the area's waterways …
You can order this special caviar online, in the event it's available and not sold out. Check out the North Star Caviar site for more details about paddlefish, the caviar, and their mission …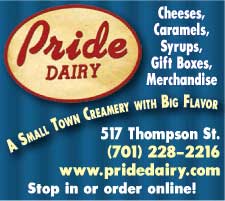 Pride Dairy: Founded in 1930 as a local creamery producing butter, Pride Dairy is the last remaining small town creamery in the Peace Garden State. It's located in the charming town of Bottineau in the north central part of the state, just ten miles from the Canadian border …
Pride Dairy has evolved over the years and is now best known for their ice cream, which has garnered many local and national awards and recognition. It was named one of the 50 Best Ice Creams in the U.S. by USA Today and is available through much of North Dakota and parts of Minnesota …
The dairy's product line also includes wonderful cheese, syrups, toppings, caramels, and more. A great North Dakota gift idea is a Pride Dairy gift box, which includes your choice of cheese and dessert toppings. There are also some great logo items and swag available at their online store, like t-shirts and engraved mugs …
Show your North Dakota pride with a gift from Pride Dairy!
Pride of The Prairie Dakota Flax: Flax seed is the product of the flax plant, one of the oldest and most cultivated fiber plants in the world. Flax seeds, which are also called linseeds, have gained popularity as a super food due to their high nutrient and fiber content. Modern medical research has shown flax seed can help reduce the risk of cancer, diabetes, and heart disease …
A North Dakota company, Pride of the Prairie Dakota Flax, specializes in packaging flax seed for the wholesale and retail market. Flax seed is most commonly used blended in drinks, smoothies, and as a substitute for cooking oil due to its rich compound elements. Flax seed can also be used as a topping for foods like oatmeal, cereal, and yogurt …
The company's website is an excellent source for information about flax seed, as well as a convenient place to buy and have different varieties shipped to you or a gift recipient. You'll find some great recipes there too!
Sonja's Old Fashioned Delicacies: Established in 1989, Sonja's specializes in home made baked treats like cookies, brittles, and caramels made in small batches. The company made a name for itself selling at North Dakota holiday showcases and fairs and now ships their specialty products all across the country …
Many of Sonja's treats are holiday Scandinavian specialties, like sandbakkels and pfefferneuse. There are also traditional varieties, like mocha, molasses spice cookies, and oatmeal apricot …
Combination gift boxes are available. Pictured is the "Once Around The Kitchen" assortment, which contains caramels, almond butter crunch, extreme nut candy, and five dozen cookies. An ideal thank you gift direct from North Dakota!
Learn more at SonjasBakeShop.com …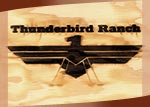 Thunderbird Ranch Gourmet Foods: This small operation in Valley City, ND offers more than two dozen gourmet food items that make great gifts from the Peace Garden State …
Thunderbird Ranch specializes in rubs, dips, soups, cheese balls, artisan breads, and dressings. You can combine them in several affordable priced gift packages available for sale, like the Ponderosa Gift Box. It contains two soup mixes, two bread mixes, along with four dip mixes and rubs – a wonderful thank you gift for a corporate client or anyone with a fondness for North Dakota!
Be sure to look at their Recipes and Tips page when you visit their site for some great ideas and serving suggestions … visit Thunderbird Ranch at Thunderbird Ranch Gourmet …
Mable's Taste of Home: We actually discovered Mable's Taste of Home Products in a specialty store in South Dakota … they're located in Fargo, ND and offer a wide range of specialty condiments, jams, syrups, and mixes. We love their sweet mustard!
Mable's also makes unique syrups for pancakes and waffles, made with local fruit … wild chokecherry and wild plum are just two of their product line. You'll also find a series of jalapeno flavored products, like a raspberry jalapeno dipping sauce that sounds great with any warm appetizers.
Mable's website offers all these products in gift packages too. You can combine any of these specialty flavors from North Dakota into a gift box of your choice. Ideal for thank you gifts, or for anyone who has a connection to the Peace Garden State!
History of North Dakota
North Dakota Trivia and Fun Facts

1). North Dakota is the only state in the U.S. where an earthquake has never been recorded …

2). The small North Dakota town of Rugby is the geographical center of North America. A concrete obelisk marks the exact spot …

3). "Dakota" is a Sioux Indian word meaning friends or allies …

4). Located in the western part of the state, the Theodore Roosevelt National Park is the only national park named after a person …

5). The official state tree of North Dakota is the American Elm. Milk is the official state beverage …

6). North Dakota is the 17th largest state in America in terms of area …

7). The state's nickname, The Peace Garden State, was adopted in 1957. The International Peace Garden straddles the border of North Dakota and the Canadian province of Manitoba …

8). It is estimated there are about 90,000 bison roaming North Dakota …

9). Appropriately, the world's largest bison statue is located in Jamestown, ND. It is 26 feet tall and weighs 60 tons …

10). North Dakota and South Dakota were admitted to the Union on the same day in 1889 …

11). North Dakota is the largest honey producing state in the U.S. …

12). The state's tallest building is the state capitol building in Bismarck. It's 19 stories and 242 feet high and there's an observation deck for visitors at the top.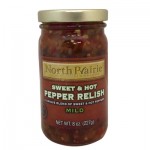 North Prairie Signature: This Leeds, ND company creates all kinds of North Dakota influenced gourmet foods, including unique bison summer sausages, pepper relishes, vinaigrettes, seasonings, and more …
We like the North Prairie Sweet and Hot Pepper Relish, pictured. It's available in two heat levels and is great on anything you'd normally dress with pickle relish. We used it to help create a tartar sauce and it was fantastic! Also try the Spicy Garlic Seasoning … great on anything pork and truth be told, we also used it in our tartar sauce recipe and the garlic and spice combo added a healthy dose of "wow"!!
North Prairie Signature also offers a number of gift packages … a great idea as a special gift from the Peace Garden State!
Recycled Record Albums: This is one of the coolest ideas we've seen in a while …
Artist Tina Mitchell of Bismarck, ND recycles old vinyl record albums into wearable and functional art pieces. Pictured are a pair of earrings with guitar charms attached … the main part of the earrings are upcycled vinyl records!
Tina makes cuff bracelets, wall clocks, cupcake platters, earrings, and more from old albums that otherwise would be thrown away … bravo! Take a look at her Etsy shop which is appropriately titled A New Spin.
What a great gift for the music lover in your life!
North Dakota Scenes: Whenever we travel, we like to buy an art print or painting as a memento of where we've been and what we've seen. It's actually turned into our main home decor theme!
However, the hustle and bustle of travel, there isn't always time to stop and browse local art galleries and gift shops, hoping to find the perfect scene. That's why we try to bring you a source or two for local art on our state pages here at StateGiftsUSA.com …
We found two sources for North Dakota scenes … the first is an Etsy store called Country Candids and another is a series of North Dakota rural scene paintings from Crystal's Concepts. Both sources are owned by North Dakota artists whose specialty is capturing the magic of The Peace Garden State …
We hope you enjoy their work and find something you like!
Davy Pottery: Davy Pottery is located in Burlington, ND and creates functional and home decor pottery items that make a beautiful gift from North Dakota …
The studio itself is located on the Davy farmstead, which has been in the family for generations. They are best known for their High Plains Stoneware line, which is available in five different glazes …
A dinnerware set featuring plates like the one shown makes a wonderful Made in North Dakota gift. Davy Pottery has been developing a national reputation and it's not uncommon for their pottery to sell out as soon as it hits the shelves … fortunately you can buy online for yourself or as a gift and avoid disappointment!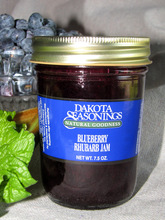 Dakota Seasonings: Since 1988, Dakota Seasonings in Harvey, ND has been a great source for gourmet food products created in North Dakota with local ingredients …
One example is shown here, a blueberry rhubarb jelly made with North Dakota rhubarb and blueberries …
Dakota Seasonings also makes soup mixes, syrups and toppings, jams and jellies, and more. Enjoy a real taste of The Peace Garden State!
They'll also create a gift basket of your favorite North Dakota products … check their website for all the details.
Dot's Homestyle Pretzels: Dorothy Henke of North Dakota has turned her retirement into a new career …
Using an old family pretzel recipe, Dorothy started baking and packaging pretzels at she and her husband's winter home in Arizona. Word spread about the unique taste of Dot's Pretzels, so she began making them back at home in North Dakota …
Now it's turned into a full fledged business. Dorothy worked out of a commercial kitchen space at a local bakery three times a week to meet demand, and has now set up space in a renovated building in downtown Velva …
You can order Dot's Pretzels online and see what everyone's been raving about! Dorothy will package and ship her pretzels anywhere in the United States …
Karen's Kuchens: So what is a Kuchen?
Well, it's a pie-like baked goodie, German in origin, that's typically eaten at breakfast or as a dessert. Just like a pie, a variety of flavors and fillings are used … usually fruit or something mixed with nuts.
Kuchens can be frozen, and they'll keep in your freezer for almost a year, but chances are great they won't sit in your freezer for long! They're typically sprinkled with a sweet spice on top, like cinnamon or nutmeg …
Karen's Kuchens of Cavalier, ND is a business built around this unique bakery item. They are one of the few, and quite possibly only place that sells kuchen online and will ship one or more to your home. Kuchens are made to order and shipped frozen … you can eat them warmed up, cold, or at room temperature!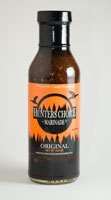 Hunters Choice Marinade: A small company based out of Fargo, ND Hunters Choice Marinade produces and sells a line of marinades specifically intended for wild game often found in North Dakota, like pheasant, goose, or venison.
You can use it with any meat, though. It will flavor and tenderize any cut of meat within several hours, although a 24 hour marinade time is generally the best for optimal tenderness …
Hunters Choice Marinade makes several styles of marinades and specialty sauces, like a spicier marinade and a BBQ Sauce. They also sell an interesting sweet and spicy pepper relish that's great on a hot dog! Check their site for all their products and to order some for yourself or a friend …
M + W Beef: North Dakota is one of the nation's largest producers of bison products, and if you've learned to love bison over traditional red meat, you can pick up anything you'd want from M and W Beef based out of Mandan, ND.
They'll ship any type of bison product directly to your door or as a gift … burgers, roasts, steaks, and more.
You can also order traditional beef cuts along with spices and marinades …
Sun Butter Sunflower Seed Spread: If you know someone who can't enjoy peanut butter due to allergy problems, here's a back up solution …
It's Sun Butter Sunflower Spread, a peanut butter substitute that's made with roasted sunflower seeds. It's completely free from any nut products and spreads just like peanut butter …
Several different styles are available, including creamy, unsweetened, and crunchy. It goes great with anything you'd normally pair with peanut butter, like jam, jelly, or marshmallow spread …
You can find Sun Butter products in certain specialty food stores, but if it's not available in your area, the the Sun Butter web site has instructions for ordering online. The company is based in Fargo.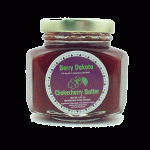 Berry Dakota: Based in Jamestown, Berry Dakota was founded in 1996 and makes a line of jams, jellies, and fruit butters using fruit native to the upper Midwest …
Some of the flavors include wild plum, crab apple, and chokecherry. We were able to try their Chokecherry Butter, which is made from chokecherries and apple pulp and mixed until smooth. It's a great butter substitute, especially on pancakes or toast …
Check out Berry Dakota products and order directly at their website …
Wild Moon Salsa: Another Fargo based company is Wild Moon Salsa, which has been producing fresh ingredient salsa products since 2005 …
They make three types of salsa which you can buy online … Wild Moon Red, a medium salsa … Luna Salsa, a tomatillo (green) salsa … and Wild Moon Corn, which has chunks of local corn mixed with spices.
Order one of each and you'll understand why the company slogan is, "Leaves You Howling For More!"
More North Dakota Made Products Are On The Way … In The Mean Time, Tell Us About Your Favorites By Reaching Out At Our Contact Us Page …