Made In Wisconsin Quick Facts
This Post is about Made in Wisconsin Gifts and Specialty Wisconsin Products
Want To See Your Business / Products On Our Made In Wisconsin Page?
Visit "Advertise With Us"!
FEATURED MADE IN

WISCONSIN

BUSINESS

ES
American Kitchen Cookware: One of the most gratifying aspects of featuring American businesses on State Gifts USA is learning about companies who proudly represent the ongoing resurgence of Made in America and U.S. based manufacturing …
A wonderful example of American made pride is West Bend, Wisconsin's American Kitchen Cookware, who have been crafting the finest stainless steel, aluminum, and non stick cookware for over 100 years. This company precisely engineers the highest grade steel and aluminum available into cookware of unparalleled quality and durability that's backed by a lifetime guarantee …
A family owned company, American Kitchen Cookware workers craft hundreds of stylish, practical pieces for all of your culinary needs. From saute pans to stock pots to bakeware (and everything in between), you're sure to find the perfect cookware for any occasion …
If you're looking for a certain-to-be-appreciated gift, or simply want to replace your outdated kitchenware, take a look at the "Make Enough For Leftovers" Stainless Steel Cookware Set, pictured. This five piece set includes everything you need to tackle any size cooking task, including a stainless steel 3-quart covered saucepan, saute pan, and non stick 10 inch fry pan. Each piece is designed for superior heat distribution and features handles which stay cool to the touch. A wonderful gift idea for anyone on your list, this cookware set is both oven and dishwasher safe and is backed by the company's lifetime guarantee …
At the American Kitchen Cookware website, you'll see the complete selection of cookware available, including non stick casserole pans, skillets, stock pots, and non stick bakeware. The company's products are as affordable as they are handsome and durable … individual pieces are available as low as $54.99 …
One of the many reasons this cookware is so popular is its superior cooking performance. American Kitchen Cookware is crafted using a proprietary "tri-ply" technology, which features two layers of professional grade stainless steel surrounding a pure aluminum center. This technology allows you to reap the benefits of these two metals to ensure the perfect levels of heat distribution and retention. Learn more about why this cookware will be the best performing and most durable you've ever owned at the Learn About Cookware tab at their site …
If you prefer to shop locally, visit the "Find Us" tab for an ever growing list of specialty retailers and gourmet shops where you'll find American Kitchen Cookware products near you …
We are so proud to feature this iconic Badger State company on our Made in Wisconsin page! Click through to their website to learn more and to order …

Zuber's Meats: Monroe is one of our favorite destinations in southern Wisconsin – we've been spending day trips (and more) here for 30 years and counting …
Monroe is just north of the Wisconsin-Illinois border, west of Rockford, IL and due north of Freeport, IL. The country seat of Green County, Monroe is well known for cheese and beer production and a lively Swiss heritage …
One Monroe business we really like is Zuber's Meats. Founded in 1991, they're best known for their Swiss landjaegers …
If you've never enjoyed a landjaeger, you're in for a treat! They're a type of sausage made with premium cuts of beef and pork and then seasoned and smoked to perfection. What makes a landjaeger special is they need no refrigeration and stay fresh and edible for months. They can be enjoyed sliced as a snack with cheese and crackers, added to recipes, or even cut up as a breakfast sausage. It's a Monroe area tradition!
Landjaegers are hard to locate in stores, even specialty sausage shops. You can order them online and have them shipped to your doorstep direct from Zuber's in beautiful Monroe. Click on their website, linked above, place your order and enjoy!
Beer Cap Maps: When you think of beer, Wisconsin comes to mind and with good reason. Several of America's most iconic beer brands originated in the Badger State, and Wisconsonites are still pushing the envelope, brewing new and exciting styles as well as time honored favorites …
If you (or someone you know) is a beer fan, here's a company you should know about. They're Beer Cap Maps, a thriving new business based in Madison. They help people celebrate the art and style of enjoying beer with their creative beer cap maps, an example of which you see in the picture …
Beer cap maps, crafted from handsome diplayable wood or polished steel, showcase your journey through the world of beer. The maps are fitted with fitted grooves which neatly fit beer bottle caps … you decide which ones you want to display. Several different varieties are available … click on the "Shop" tab at their website to see all the options …
All 50 states are available, as well as world maps and foreign country maps if you want to expand your horizons. Different display options are viewable at their site, including slotted designs allowing you to simply "slide and display" the caps you wish to showcase.
All sorts of accessories are waiting for you too, like wall hangers, desktop USA maps with stand, and wooden bottle cap coasters …
Beer Cap Maps … the perfect gift idea for the beer lover on your list. Cheers!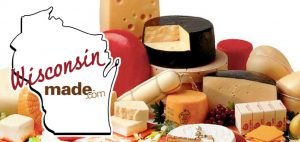 Wisconsin Made: We're pleased to introduce you to Wisconsin Made
, a vibrant company who showcases the very best of The Badger State …
If you're looking for a Wisconsin made gift, the good folks at Wisconsin Made make it easy for you. They're a one stop shopping portal for all the goods and goodies the state is known for … cheese, specialty sausage, ice cream, sports gear, art, gourmet food, and much more …
Specializing in gift packages and special occasion gifts, Wisconsin Made is bar none the best example of a state specific gift business in the country. We wish every state offered something similar … no matter what type of Badger State themed gift you might want, they have it ready for you …
Check out their gift suggestions for special occasions – you'll find Anniversary Gifts, Graduation Suggestions, Traditional Holiday Gifts, and even Sympathy Gift Ideas. There are hundreds and hundreds of unique specialty items at available at their site – it's a Wisconsin treasure trove!
Click through to their website … they're highly recommended by State Gifts USA and you're sure to find something just perfect from Wisconsin …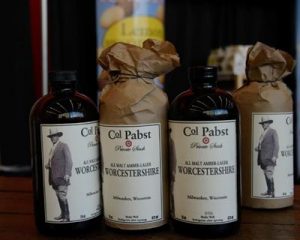 Colonel Pabst Worcestershire Sauce: The name Pabst has a long and storied history in Milwaukee, and it's on the comeback trail … after about a 20 year absence, Pabst will begin brewing again on West Juneau Avenue, in the shadow of he original Pabst Brewing Company complex …
In the meantime, you can avail yourself of some of Colonel Pabst's special blend worcestershire sauce. It's made from Milwaukee Amber Lager and a blend of spices and it works perfectly well in a Bloody Mary, thank you very much ….
The product is named after Colonel Gustave Pabst, a famous member of the Pabst family who was a master brewer, farmer, and conservationist. He is known to this day for his famous statement about Prohibition: "The aim of civilization is to make men better and stronger by the exercise of will power, not by imposing arbitrary rules upon them. Temperance is civilization and intelligence. Prohibition is tyranny."
Click through to check out the worcestershire sauce that honors his name …
Three Queens Organic Maple Syrup: We're big fans of maple syrup and enjoy sampling different varieties from around the country. Did you know that, much like honey, maple syrup offers a slightly different flavor profile depending where it's sourced?
We were pleased to discover Three Queens Organic Maple Syrup, especially since we'd never tried a Wisconsin made maple syrup, despite spending a lot of time in The Badger State over the years. It's made in three distinct styles – Amber, Dark Amber, and Very Dark Amber. From lightest to darkest denotes how early in the season the syrup is harvested and processed. Also, the darker the syrup, the more robust the flavor …
The business is located in the southwestern part of the state and situated on 80 acres of woods with ample Maple trees. At their website, there's a list of locations you can buy locally and you can also order directly online.
We hope you come to enjoy maple syrup as much as we do. Syrup sampling is quite the enjoyable taste test hobby!

DecaturDairy: In an area of the state recognized for cheese production, Decatur Dairy is one of the best known and beloved cheese makers. They're located in Green County in the small farming community of Brodhead, east of Monroe on the way to Beloit …
The Dairy produces just about any type of cheese imaginable, all perfect for Wisconsin made gifts. Havarti, Muenster, Brick, and Butterkaase are all popular choices, as are any of their combination gift packages. The company has been around since 1941 and is a local's favorite …
Another of Decatur Dairy's specials is cheese curds. They're available in several different varieties and can be shipped along with their other products …
If you're driving through southwest Wisconsin, stop in their store – it's open Monday through Saturday. If not, check them out online – they've got quite a selection!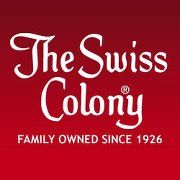 Swiss Colony: Located in Green County in southwest Wisconsin, Monroe is one of our favorite one nighter car trips in our area. Known as the "Cheese Capital of the World", Monroe and Green County are home to several cheese makers and couple of regional breweries. The brewery in Monroe makes our favorite sudsy beverage, the tasty and quaffable Huber Beer, which is reason alone to visit the town!
Monroe is also home to the country's largest mail order bakery, Swiss Colony, which is the area's largest employer. You've probably seen their catalogs or received a gift package from them – they ship everywhere and are a go to choice for holiday gifts, seasonal gifts, or just about any occasion …
Swiss Colony is particularly known for their cheese gift sets, but they're also revered for sausages, mustard, baked goods, chocolate … pretty much anything that tastes good!
They're also an important anchor for Monroe and the southwest Wisconsin area, and we're pleased to feature them here on our Made in wisconsin page. Click through to their site to satisfy your gift giving needs …
New Glarus Bakery: One of the most visited towns in southwestern Wisconsin is New Glarus, a Swiss influenced community that is set in the rolling hills of Green County. It's about an hour from Madison and 20 minutes north of Monroe and about 30 minutes north of the Illinois border …
A warm, welcoming community, New Glarus is well known for its independent shops, brewery, and historic taverns. It's a fun town to walk around, and when you do, be sure to stop in the New Glarus Bakery. It's right in the heart of town but if you're not sure where to go, just follow anyone walking with a purpose because chances are that's where they're headed!
The Bakery is particularly known for their artisan breads (the Cheesy Baked Potato Bread is fantastic!) and they also bake special treats like scones, stollen, almond horns, and butter cookies. We love buying a loaf of their bread and some local cheese and having a picnic at the park in town – bliss!
If you can't make it to New Glarus in person, visit the Bakery's website where you can order many of their specialties to be shipped to your door. Anyone who has been to this town will appreciate a gift from the Bakery!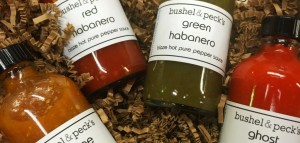 Bushel & Peck's: Recently we set off on a day trip to southern Wisconsin from our home in suburban Chicago. We enjoy exploring the friendly Wisconsin communities in the state line area like Monroe, New Glarus, and others. For the first time, we stopped in Beloit, a mid size community of 40,000+ residents that's just over the Illinois border from Rockford …
Beloit has done some exemplary work to their historic downtown. It's kind of like a small Madison, with independent shops popping up and thriving and pedestrians bustling about. One store in particular that impressed us was Bushel & Peck's, a combination specialty market, cafe, and prep kitchen that has become a treasured community gathering place.
Bushel & Peck's focus is using local organic produce from area farms to serve in their cafe as well as preserve it for use year around. The market side of the store is stocked with local food specialties, cheese, beer, and other goodies. In the midst of the market is the store's Preservation Kitchen, where jams, pickles, sauces, condiments, and more are made fresh then jarred and packaged for the public.
To expand their profile, the store has set up an Etsy shop so folks can purchase online. You'll find the link at their "Buy Online" tab and when you click through, you'll see breakfast jams, gift baskets, pickles, hot sauces, pickled vegetables, and more on a rotating selection.
If you're in the state line area, stop in and say hello! Have breakfast or lunch at the cafe, and enjoy exploring downtown Beloit as much as we did!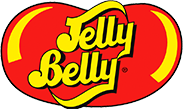 Jelly Belly Candy Company: Whenever we travel, we enjoy signing up to take a factory tour. Thousands of U.S. companies big and small open their doors to visitors where you can see how some of your favorites are made. You'll also learn a little bit about the company and maybe get a free sample or two!
Just over the Wisconsin border from Illinois is the home of the Jelly Belly Candy Company. This company is of course famous for making the jelly bean candies you know and love, but we were surprised with all the other confections they turn out!
Actually located in Pleasant Prairie near Kenosha, the Jelly Belly folks offer a fun tour and yes, you do get free samples! There are dozens and dozens of flavors of their signature confection, along with other mouth watering treats like Fruit Gems, Candy Corn, Jordan Almonds, and Chocolate Dips (our favorite!).
At the Jelly Belly website, linked above, you can order any of their famous or not so famous products, including a wide variety of gift packages. Made in Wisconsin … and who doesn't like jelly bellys??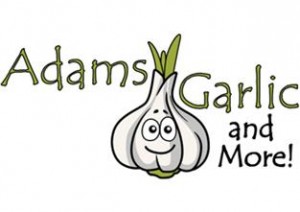 Adams Garlic: If you want to discover some of America's unique small businesses, visit your local farmers market. In addition to farm fresh produce, you'll find all sorts of hardworking entrepreneurs proudly offering the fruits of their labor to local customers. In Dubuque, IA just across the Mississippi River from The Badger State, the Saturday farmers markets draws small businesses from the beautiful farmland of southwest Wisconsin, including one from the small community of Cassville …
The company is Adams Garlic, a small farm owned and operated by Don and Angela Adams, who discovered the rich soil in this area is perfect for growing high quality garlic. Using sustainable farming practices without the use of synthetic fertilizers or chemical pesticides, the farm produces several different types of garlic which you can order directly from their website – just in case you don't run into them at the farmers market …
We've long ago converted to buying locally grown garlic vs. packaged garlic from the grocery store that's usually produced in China. Try it and you too will notice the difference freshness makes! Porcelain Hardneck, Chesnok Red, and Persian Star are three different varieties you can order – they all offer a slightly different flavor profile and will add a dose of farm fresh personality to your meal preparation …
Click through to the Adams Garlic website to learn more and to order …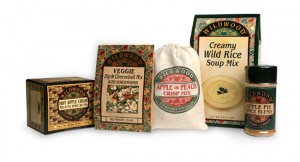 Wildwood Specialty Foods: We love companies that help simplify life, and the product line of Wildwood Specialty Foods does exactly that and then some! They're located in picturesque Trempealeau, a western Wisconsin town hugging the Mississippi River, a short drive north by northwest from LaCrosse …
In business since 1982, Wildwood Specialty Foods is best known for their natural dip & soup mixes, signature spices, and breakfast and dessert item mixes. All of their products are created with the highest quality natural ingredients and are additive free.
If you're looking for a great idea for gifts or gift baskets for anyone on your list, take a look at Wildwood's selection of dip mixes. They're sure to please and include such varieties as Artichoke Spinach, Jalapeno & Green Chile, BLT, and Veggie with Horseradish to name a few. Use their soup or chili mixes to create a hearty, satisfying meal in just 20 minutes with that "made from scratch" flavor …
For those evenings when dessert is calling, check out the selection of Mulling Spices, Hot Apple Cider Mix, Apple & Pumpkin Pie Spices, Apple Crisp Mix, and more. Order directly from their online store, and if you're a retailer or community organization, wholesale & fundraising opportunities are available as well …
Check out their website, linked above, for easy one stop gift shopping. While you're there, order some of their many convenient products for yourself and your family too!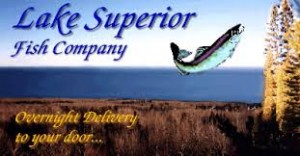 Lake Superior Fish Company: We love Wisconsin's north shore region and visit as often as we can. Without fail, most of our lunches and dinners feature Lake Superior seafood on every tip 'up north". There's nothing like the bounty of Lake Superior to help your diet stay fresh, tasty, and healthy …
In Superior, one of the best places to buy fresh fish retail (and have it shipped) is the Lake Superior Fish Company. They've been around since the 1890's and are well known in the region for having one of the best selections of fresh, fresh frozen, and smoked fish from the adjacent Big Lake.
If you want to bring these special flavors to your doorstep, check out their website where you can have most of their catch delivered overnight. A perfect gift idea too! Walleye, Whitefish, Lake Trout, and Herring are among the selections the company offers, packed and shipped in minimum three pound quantities. Hint: the smoked herring and smoked whitefish are out of this world!
Click through to their website for a true "from Wisconsin" flavor …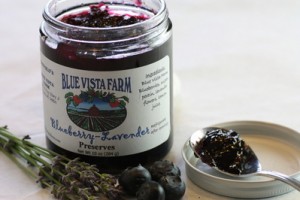 Blue Vista Farm: Have you ever visited the Bayfield area in far northern Wisconsin? It's one of the most beautiful parts of the state, with the town of Bayfield nestled against Lake Superior. A four season attraction, the peninsula is an ideal place to grow fruit, with many orchards and farms dotting the landscape …
Apples and blueberries are just two of the many fruit crops thriving here, and it's a real treat to visit an orchard and pick your own. If your schedule won't allow a U-Pick excursion, you can always order some of the fresh fruit preserves this part of the state is famous for.
For some of the best farm fresh preserves you'll ever experience, we recommend the small batch blueberry and strawberry varieties made by Blue Vista Farm. They've been around in one form or another since 1910 and their fields are flush with apple trees, blueberries, and strawberries. Those which aren't picked by farm visitors are made into their spectacular preserves, ranging from Blueberry to Strawberry Bliss, augmented by sweet basil.
Check out their website and place your order, for yourself or as a gift. Enjoy the fresh flavors of the beautiful Bayfield Peninsula!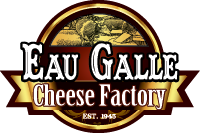 Eau Galle Cheese Factory: The store at the Eau Galle Cheese Factory is one of our favorite stops in western Wisconsin. It's located a couple miles outside the small town of Eau Galle, located in western Wisconsin just a short drive from both Menomonie and Eau Claire …
Their gift shop is just loaded with all kinds of gifts and collectibles, many of which are locally made. And of course, cheese from the Eau Galle Cheese Factory, which has been made in this area since 1945. Oh, and in case you were wondering, it's pronounced "Oh Galley" …
Though they're best known for their hard Italian cheeses (like Asiago and others), the company makes a fantastic Applewood Smoked Cheddar. The slight smoky flavor blended with the sweetness of apple makes this a perfect appetizer cheese – great when pairing with wine or by itself on crackers.
Eau Galle also makes numerous other varieties, such as Bleu, Colby, a great Cranberry Cheddar, and dozens more. A wonderful Made in Wisconsin gift idea is one of their many cheese gift boxes! You can also purchase cheese curds, spreads, jams, mustard, and more at their online store …
A Badger State tradition since 1945!
Mad Island Art: We're very pleased to introduce you to talented Wisconsin artist Diane Marie. She lives on beautiful Madeline Island, a peaceful place located just offshore from Bayfield, WI. The island is one of 21 in the Apostle Islands archipelago in Lake Superior …
A multi faceted artist, Diane creates paintings, jewelry, and is a published author. She also creates beautiful and whimsical art, and jewelry she calls "tossed and found" as her works center around items which have been discarded or washed up onto Madeline Island beaches.
Diane's website features an online gallery of her impressive works, including paintings inspired by the island and her cross country travels. You'll also see many of her sculptures, mobiles, and mosaic works …
In terms of jewelry, the splendid piece shown is a necklace dubbed "Tidepool" which features a pale blue piece of Lake Superior sea glass along with a hand hammered copper spiral and black iron chain. It's just one example of the one of a kind items you'll find available for purchase at the Mad Island Art Etsy shop …
Perfect locally made gift ideas from a very talented Wisconsin artist! Click through to Diane's website and store to discover more of her wonderful creations …
Lake Superior Drifting Stone Jewelry: We have great admiration for local artists whose abilities enable them to create something beautiful out of local items that might otherwise be ignored …
Washburn, WI artist Mary Ross does just that – she collects beach glass and stones from the shoreline of Lake Superior to create an amazing variety of unique jewelry pieces which truly reflect Wisconsin's north shore. At her Lake Superior Drifting Etsy shop you'll see what we mean. Beach glass earrings, colorful beach stone pendants, and even Lake Superior Stone Bookmarks are just a few of Mary's handcrafted items you'll find available for purchase …
A truly local gift idea, each piece is one of a kind and inventory changes frequently. If you're looking for something special for someone with a warm place in their heart for northern Wisconsin and Lake Superior, you won't find anything much more unique than these creative pieces!
Visit Mary's Etsy shop or her website to see the current inventory and to order for yourself or a friend …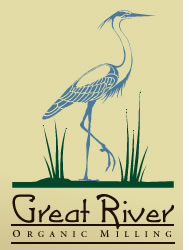 Great River Organic Milling: Located in western Wisconsin along the upper Mississippi River, this company stone grinds organic grains, bread and specialty flours, hot cereals, and pancake & waffle mixes.
We particularly enjoy their hearty breakfast cereals, like their Rice Cereal, made with brown rice and barley. It's similar to Cream of Wheat but made with whole grain. It's easy to prepare and tastes great with a bit of cinnamon and local honey. Another option is the Multi Grain Cereal, made with brown rice, wheat, corn, rye, oats, millet, and barley – a very healthy way to start your day!
A certified organic company, Great River Milling offers their products via Abe's Market – there's a link on their website. You can order any of their items in convenient sizes. A great organic gift idea from The Badger State!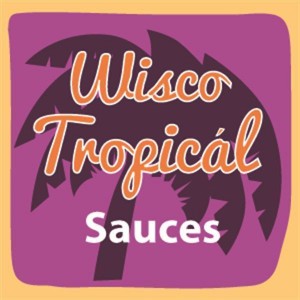 Wisco Tropical: If you thought "Wisconsin Made" only meant great cheese and specialty sausage, you've only heard part of the story. An innovate company located in Madison is using locally grown ingredients like cranberries, pears, onions, garlic, along with Caribbean style hot peppers to create two hot sauces that blend the tundra with the tropical!
The company is Wisco Tropical and they make two varieties of sauces called Sweet Pepper and Hot Pepper. These versatile sauces are created to match up with any dish – fish, turkey, soups, stews, and chicken just to name a few. They're made with a dose of apple cider vinegar and a dash of locally produced Koops Mustard in addition to the ingredients named above. We applaud Wisco Tropical's use of local family farms for their ingredients, making these sauces a true Badger State product …
You can order convenient two packs and four packs of both sauces at their website – they'll help you warm up some of those cold Wisconsin nights!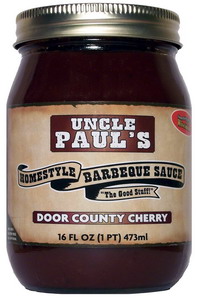 Uncle Paul's Barbecue Sauce: Here's a line of barbecue sauces we discovered on a recent long weekend trip – they're distinctly Wisconsin and we're very pleased to introduce them to you …
Based out of the lake shore city of Manitowoc, this small company called MFP Foods produces Uncle Paul's Home Style Barbecue Sauce. Founded in 2004, they've got a line of barbecue sauces practically guaranteed to be unlike any you've tasted.
We snapped up a few jars in a small store in the Manitowoc area and were delighted with the Wisconsin themed ingredients like local maple syrup and honey along with molasses, brown sugar, and local apricots and cherries. If you're at all surprised by cherries as a bbq sauce ingredient, don't be, because cherry wood is commonly used for smoking meats due to the slightly fruity flavor it imparts – especially to pork!
We brush Uncle Paul's on burgers as they're grilling and also on ribs and pork roast. It's a terrific dipping sauce too! There are actually seven different varieties available, all of which you can order at their website. Flavors include Mild, Medium, Hot, Cranberry, Habanero Hot, Door Country Cherry (pictured), and Strawberry. The Strawberry variety is really good too!
You can support this small Badger State business by visiting their website and ordering a few jars of some really unique and excellent barbecue sauce … enjoy!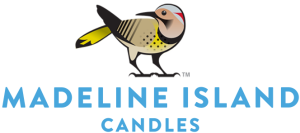 Madeline Island Candles: Madeline Island is just off the Bayfield Peninsula shore in far northwestern Wisconsin. This beautiful island is the largest of the Apostle Islands (see below), although not officially under the National Park Service umbrella. A popular day trip for Bayfield visitors, the island boasts a state park, numerous natural attractions, and a relaxing shopping district …
One of the island's best known businesses is Madeline Island Candles, a creator of natural soy wax candles crafted right here on the island. At their website, you can shop by scent, by candle type, or browse through their specialty collections …
We particularly like their Heritage Collection, inspired by the colors and scents of Madeline Island. This collection offers over 75 different candles in scents like Good Earth (a combination of vanilla & sandalwood), Lemon Grove (lemon & clove), Raspberry Summer, and more. They're available in travel sizes, jar candles, and pillar candles among others. Candles make a perfect gift, and what better gift from Wisconsin than a special creation direct from this beautiful island …
Visit the Madeline Island Candle website to see all their creations and to order …

Trainor's Maple Essence Farms: Located in Menomonie just west of Eau Claire, the Trainor family has been producing maple syrup at their farm for over 60 years. Now if you think great maple syrup only comes from the New England area, try this!
Trainor's Maple Essence Farms attributes their maple syrup's award winning flavor to the location of their maple trees. They grow near a large deposit of natural limestone, a type of mineral known to filter out impurities. The farm's syrup won 2nd place in a national tasting contest hosted by the North American Maple Syrup Producers for their dark amber variety.
This native Wisconsin product is nothing like you'd buy in a grocery store. Rich and flavorful, taste the difference when you pour it over waffles or pancakes or use it in baked goods and other recipes …
You can buy Trainor's maple syrup products directly at their website in a variety of sizes. Makes a great gift from The Badger State too!
Friends of the Apostle Islands National Lakeshore: Have you ever visited the Apostle Islands? If not, we urge you to put it on your list of travel destinations because this is a truly spectacular area to visit …
The Apostle Islands National Lakeshore is located in far northwest Wisconsin along the Lake Superior shore. The area consists of 12 miles of mainland and a 21 island archipelago just off the Bayfield Peninsula. These small islands, which were afforded National Park Service protection in 1970, offer a haven for migrating birds and water life and provide numerous recreational opportunities for kayakers and naturalists.
An area organization known as the Friends of the Apostle Islands National Lakeshore augments the efforts of the National Park Service and provides volunteer opportunities to assist with educational and preservation activities. The Friends were established in 2002 and raise awareness and funds to support the natural environment and cultural heritage of the area. Trail improvement, island restoration efforts, and facility enhancements are just a few of the organization's ongoing projects …
You can support the Friends of the Apostle Island National Lakeshore via tax exempt donations at their website, Or, shop at their "Friends Store" which offers island lighthouse prints, logo apparel, and a beautiful coffee table book about the Apostle Islands. We hope your travels bring you here at some point – it is an area of incredible natural beauty everyone should experience!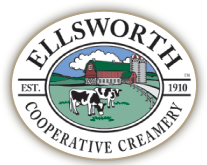 Ellsworth Cooperative Creamery: Located in the western part of the state, this cooperative creamery is best known for their cheese curds, which you can find in selected markets across the United States. They market cheese under various labels which have been brought into the co op, which uses the milk and cream from over 400 local farms …
So what exactly is a cheese curd? We once heard it described as a funny looking piece of cheese and actually that's not too far off! A cheese curd is made before the cheese is placed in large (usually 40 pound) blocks for aging purposes. The curd of the cheese is separated, salted, and chilled. They become a products unto their own and are eaten as an appetizer, either plain or deep fried …
Synonymous with Wisconsin, cheese curds are a treat you'll see on the menus of many independent restaurants across the state. At Ellsworth Cooperative Creamery, they're vacuum packed and shipped all across the country via their online store.
Cheese curds will stay fresh for several months when left unopened, but who wants to do that? Open them up and enjoy! They're a real Wisconsin treat and a great gift for anyone with a soft spot for The Badger State (or America's Dairyland, if you will). Check out the Ellsworth site for all your cheese curd options as well as their other delicious cheeses …
Baumgartner's Cheese Store and Tavern: We are so pleased to introduce you to one of our favorite places ever (and we've been to a lot!) … Baumgartner's in the southern Wisconsin town of Monroe.
Baumgartner's is a fixture in Monroe, a really cool town just a few miles north of the Wisconsin / Illinois border. The area where Monroe is located, Green County, is home to many cheese makers as well as the famous Swiss Colony mail order company. We've been to Monroe at least a dozen times, mostly to visit the iconic Huber Brewery, now known as the Minhas Craft Brewery. They still make one of our all time favorite beers, Huber Premium, which you can usually find at Baumgartner's. The brewery and Baumgartner's are located about two blocks apart, so if you make it to Monroe, visit both … you can thank us later!
Since 1931, Baumgartner's has been the place to go on Monroe's downtown square. The front is where you buy cheese and meat at their deli counter. In back is the tavern, where you can order cheese and deli sandwiches, their famous chili, and enjoy a few cold ones on draught. Can you tell we love this place??
To get a flavor for Baumgertner's before you visit, drop by their website. You can buy many of their cheeses in one pound increments as well as some of their meats and even their chili in a jar! Don't forget to look at their logo merchandise too – that yellow Baumgartner's hat looks good on anybody!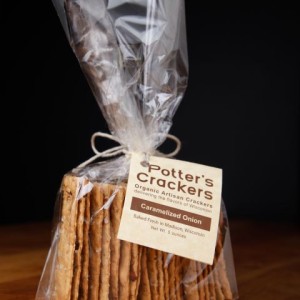 Potter's Crackers: Based in Madison and now with a second location in Sacramento, CA Potter's Crackers were founded by a mother & son team who wanted to create world class crackers to pair with Wisconsin's world class cheese. The ongoing results are eleven year around flavors of artisan organic crackers along with seasonal varieties depending on what's fresh from the farmers markets …
Potter's Crackers are handmade with whole grain using Wisconsin milled wheat flour and local butter and milk. Gluten free flavors are also available which don't contain wheat.
In terms of flavors, they definitely pair well with cheese! We bought some locally here in suburban Chicago and they truly are exquisite (if that's a word you can use to describe crackers!). Seriously though, flavors like Hazelnut Graham, Garlic & Baby Onion, Caraway Rye, and Caramelized Onion will tell you upon first taste that these aren't your ordinary run of the mill crackers …
Seasonal flavors include the likes of Carrot Graham, made with fresh locally grown carrots, as well as Pesto made with basil from local farmers. There's a list on the Potter's website showing where you can buy them in your state, or simply order at their website store where you can stock up in minimums of five boxes. A tasty artisan gift from America's Dairyland!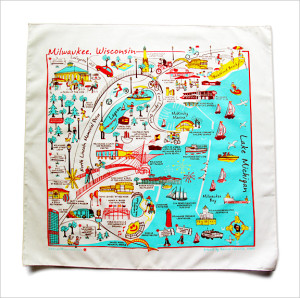 HANmade Milwaukee: For anyone who who has a soft spot for Milwaukee (like us, we used to live there!), here's a beautiful accessory that will accent any outfit …
It's the Milwaukee Bandanna, a 22 x 22 inch bandanna with colorful artwork depicting Milwaukee's beautiful lakefront. Designed by local artist Hannah Jablonski, these 100% cotton bandannas are screen printed in bright colors like turquoise, yellow, red, and brown …
Use it as a headband, a basket or tray liner, display towel, or even as a decorative cloth gift wrap!
The company also makes hostess aprons, jigsaw puzzles, wallets, and pillow covers – an absolutely perfect gift from Milwaukee! Check out their entire line and read their story at HANmadeMilwaukee.com …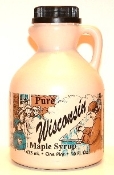 Kickapoo Gold Maple Syrup Products: The small western Wisconsin town of Westby, about 45 minutes southeast of La Crosse, is home to Kickapoo Gold, one of the state's just over a dozen maple syrup producers. Following a family tradition dating back to the late 1800's, owners Phil and Sara Gudgeon formed their company over 12 years ago, naming their maple syrup after their surrounding scenic area …
Maple syrup is tapped from maple trees during the spring, when the daytime temperatures reach above freezing while nighttime temperatures stay below. It's quite a process – did you know it typically takes about 40 gallons of sap to make one gallon of maple syrup!
Besides offering maple syrup in various sizes, Kickapoo Gold also offers maple cream, a spreadable product used like a fruit butter or jam – excellent on baked goods!
The syrup is available in jugs, decanters, and decorative gift bottles. You can buy directly from their online store – a wonderful true to Wisconsin taste experience!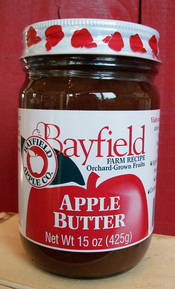 Bayfield Apple Company: An organically managed orchard situated high above the shores of Lake Superior, The Bayfield Apple Company is located in northern most Wisconsin, near the attractive town of Bayfield. The cool breezes off the lake make for an ideal climate to grow summer fruit like strawberries, raspberries, peaches, and blueberries, followed a few months later by apples and pears …
This part of the state is known for their wonderful fruit crops. Bayfield Apple grows fifteen varieties of apples and an abundance of peaches as well. These along with their other crops are sold fresh or frozen and also used to make a wide range of fruit based goodies …
At their online store, you'll find all sorts of fruit fresh jams, preserves, jellies, fruit butters, and more. We recommend Bayfield's Apple Butter – great on bread and other baked goods! They also make apple mustard and a unique red currant mustard.
Honey and an assortment of attractive gift boxes are also available. Click through and enjoy the fresh taste of Bayfield!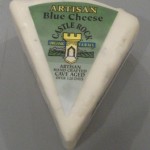 Castle Rock Organic Farms: This organic farm, known for their cheese, is located in the small town of Osseo in the western part of the state. If you're looking for fresh Wisconsin cheese from a small farm instead of a factory, this is a good choice …
Castle Rock Farms produces many different varieties of cheese, and packages them individually or in gift boxes and packages. If you're a fan of bleu cheese, we can highly recommend the Smoked Bleu Cheese Wedge from Castle Rock. We'd tried bleu cheese many times but had never experienced a smoked bleu – the mild smoky taste melds wonderfully well with the distinctive bleu cheese flavor. It's definitely one to try!
You can order the smoked blue cheese or any of their other products directly at their website. You'll find it at CastleRockFarms.net …
Hell Fire Hot Sauce: Lake Geneva is one of the best towns in the Midwest – my grandparents had a summer home in the area and we've been visiting for decades. The town has a resort feel, centered around one of the most beautiful bodies of water anywhere, Geneva Lake. On a recent visit, we discovered a local hot sauce company based here …
They are Hell Fire Hot Sauce and they make a line of gourmet artisan hot sauces using organic peppers and no extracts. Many of their sauces are made with sweet exotic fruit – a great counterbalance to the heat – just like the one we tried called Devil's Gold (pictured). We added it to some tacos and it adds a wonderful fruit flavored heat!
A wide variety of sauces are available and they're all packaged in eye catching designs – check out their site even if you're not a hot sauce fan, the labels and graphics are really unique!
You can order single bottles of whatever variety suits your palate, or get their money saving "Hell Of A Deal" combination packs – great products from iconic Lake Geneva!
Wisconsin Cheese Mart: We used to live in the Milwaukee suburbs (Brookfield), and one of our frequent stops was the iconic Wisconsin Cheese Mart in downtown Milwaukee on Highland Avenue …
It's been around for decades and decades, since 1938 to be exact, and if you're looking for Wisconsin cheese, this is one of the best places in the state. They carry hundreds of different Wisconsin cheeses, as well as some varieties you don't see often. Limburger, anyone??
The Wisconsin Cheese Mart is a must see when you visit Milwaukee. It's a short stroll to some of the city's famous culinary landmarks and quite near the Water Street entertainment area. They recently added a Tap Room to enjoy some great Wisconsin beer with the cheese!
If you can't make it to Milwaukee, no worries. Wisconsin Cheese Mart ships all over the country, and their gift baskets are absolutely bursting with cheesy goodness.
A great gift from Milwaukee!
Kim's BS Sauce: First of all, there really is a Kim and his sauces are really called BS sauces …
Kim is Kim Lemke, a hard working guy from Wausau who'd been making his special condiment sauce at local joint in town. He noticed the bottles of sauce kept mysteriously disappearing from the tables and thought to himself, "If the customers are stealing this sauce, I can probably sell it!".
And that he did, starting with the Original BS Sauce and then branching out to several different varieties including spicy, roasted garlic, horseradish, and bacon, five in all. Great on pulled pork, bbq, or straight up with tortilla chips, Kim's BS Sauce is a tomato and vinegar based sauce with a mild peppery kick at the back end …
Use it as a grilling sauce, marinade, or even as a Bloody Mary condiment! As for the name … it came from an acquaintance of Kim's who said he was one of the biggest BS'ers he'd ever encountered. Hence, a brand was born!
We wouldn't BS you though … give these sauces a try. You can buy them by the bottle or variety pack cases at Kim's BS Sauce website …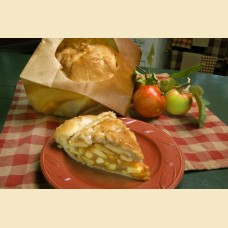 The Elegant Farmer: The Elegant Farmer in Mukwanago is located about 30 minutes north of Lake Geneva. It's a family destination with apple picking and hay rides in the fall, a spring garden center, and a warm, welcoming restaurant all year around …
The Elegant Farmer is best known nationally for their signature apple pies which are baked in paper bags. These pies have been featured by Gourmet Magazine, The Food Network, and even the Wall Street Journal. Over a quarter million pies are baked here every year!
You can find these pies in some stores in Wisconsin, Illinois, Michigan, and Iowa but your best bet is to order directly from their online store. Not only can you order their apple pies, but fruit breads, cider baked ham, and gift baskets as well …
Convenient gift giving directly from Wisconsin!
East Shore Specialty Foods: We learned about East Shore Specialty Foods a number of years ago when we lived in Brookfield, WI, not far east from where this company is located in Hartland. They're best known for their specialty pretzels and dipping mustards, as well as artisan dessert sauces and more …
Their flagship product is East Shore Sweet and Tangy Mustard, which we've always liked because, well, it's the perfect combination of sweet and tangy. You can use it as a dipping mustard of course, but it's even better on deli sandwiches. East Shore makes several different flavors of mustard, including a garlic and pepper flavor that's ideal paired with warm finger food snacks and appetizers …
East Shore Foods also offers several handy gift boxes of their products which contain a variety of their pretzels, mustard, and sauces. A great gift from The Badger State and sure to be appreciated!
Click through to their website for all the details …
Wisconsin River Meats: Based in the central Wisconsin town of Mauston, Wisconsin River Meats is well known for their summer sausage, smoked brats, cheese, ring bologna, and all sorts of other traditional delicacies from the Badger State …
They're probably best known for their signature product, landjaeger. Landjaeger, which translated means "land hunter" is an old world sausage made from a mix of beef and pork. The meat and spice mixture is packed into a tender natural casing and smoked until ready to serve … no heating or prep work necessary.
They're usually served as a ready to eat snacking sausage, similar to how one would eat beef jerky. Landjaeger is twisted into pairs and vacuum sealed. Enjoy them right out of the package!
You can order this uniquely Wisconsin treat and have it shipped anywhere. Check out the Wisconsin River Meats website to see all their products and place your order …
Lakes of Wood: The husband and wife team of Mitch and Sue Pekoc in Three Lakes, WI create unique three dimensional wall hangings of your favorite lake …
The process is really interesting – they use hydro topographical maps to showcase the hidden lake bottom topography (depths). The lake maps are made using red oak, birch, natural veneer, or a combination of all three. Alternating layers of the wood and veneer are used to create the 3-D effect …
In general, as long as a hydro topographical map of a lake is available, Lakes of Wood can create one of these handsome wall decor pieces for you. Many Wisconsin lakes are already available, as are lakes in most surrounding states and the Great Lakes as well …
Decorative lake plaques and state maps are also available to buy. A really cool idea!
Nueske's Apple Smoked Meats: A number of years ago, we used to live outside of Milwaukee. One of the many things we miss is having access to the great meat products from Nueske's. They're famous for bacon and other apple wood smoked meats …
Nueske's, located in Wittenberg, has been around since the 1930's. You can find their products at some specialty retailers and online at their website. We love their bacon … it is fantastic and you'll be amazed how little it shrinks when you cook it! That's because it's leaner than most mass produced bacon, and believe me when I say you'll taste a noticeable difference …
Nueske's also carries smoked hams, turkey and poultry, sausage, and other specialties. They've got some great gift packages, many including Wisconsin cheese, for some handy one stop Badger State shopping.
Introduce someone you love (or yourself) to Nueske's … it will be appreciated!
History of Wisconsin
Wisconsin Trivia and Fun Facts

1). A person from Wisconsin is called a Wisconsinite …

2). The term "Wisconsin" is a Native American word meaning "gathering of the waters" …

3). Madison, the state capital, was named after the 4th President, James Madison …

4). Monroe, in the southwest part of the state, is known as the Swiss Cheese Capital of the World …

5). Famous architect Frank Lloyd Wright was born in Wisconsin …

6). Milwaukee is Wisconsin's most populous city, followed in order by Madison and Green Bay …

7). The nation's largest music festival is Milwaukee's annual SummerFest, held along the shores of Lake Michigan …

8). There are over 14,000 lakes in Wisconsin …

9). The highest point in the state is Timms Hill, located about 23 miles west of Tomahawk. It's 1,951 feet high …

10). The geographic center of Wisconsin is about nine miles southeast of Marshfield, in the small town of Pittsville …

11). The deepest lake in Wisconsin is Wazee Lake, located just east of Black River Falls. It's 350 feet deep.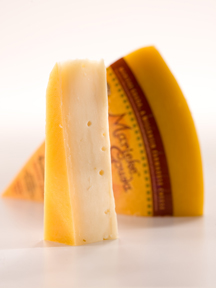 Holland's Family Cheese: Wisconsin, of course, is brimming with outstanding cheese makers, but you'll find none better than the magnificent cheese made by Holland's Family Cheese of Thorp, WI in the Chippewa Valley area …
The Holland family has Dutch roots and their cheese is made from time tested European methods from the Netherlands. Their pride and joy is an aged gouda named Marieke Gouda Mature, which is aged six to nine months. This delicious cheese captured the 2013 Grand Champion award from the prestigious U.S. Championship Cheese Contest …
You can buy this cheese, along with the family's other food products direct from the farm via their website. It's available by the pound, or better still, you can get a whole wheel and delight your family and your guests!
Quince and Apple: This really cool small Madison, WI company handcrafts artisan preserves and unique cocktail syrups to help you create the perfect happy hour libation …
These are definitely not run of the mill jams … flavors include pear with honey and ginger, fig with black tea, and strawberry and rosemary, just to name three. As for the cocktail syrups, here's the thing … if you like to create unique signature drinks, or just something a little different, you'll love what Quince and Apple offers … Tart Cherry Grenadine (rum punch, anyone?), rhubarb hops, lime and cucumber (break out the gin), and honey lemon. A mixologist's fondest dream!
In addition, Quince and Apple offers all sorts of Wisconsin gift packs (like the one shown) for one stop shopping …
Check out their website, get creative, have a little fun!
Wisconsin Candy Raisins / Candy Sunshine: A uniquely Milwaukee area candy treat with a long history, Candy Raisins have recently been reintroduced as Candy Sunshine by Milwaukee area company Osmanium Candy Company, drawing comparisons to the original candy raisins which were discontinued by Necco when they closed their area plant in 2008 …
A little history and explanation … candy raisins aren't raisins at all. They're really kind of a gumdrop sort of candy, very small, a bit harder on the outside than inside. They're tan/caramel colored and taste a bit like honey with ginger (others will describe the taste differently!)
They were called candy raisins because they had a tiny wrinkle at the top, but they're neither raisins nor coated with chocolate like traditional chocolate covered, or candy raisins if you will …
After they were discontinued, they were reformulated in 2013 to (mostly) positive reviews. You can buy a bag or two at the website linked above … just follow the "Buy" link at the top of the page.
Racine Danish Kringle: All hail the kringle, Wisconsin's official state pastry! Kringle is a Danish tradition that has become part of Wisconsin lore … it's a baked pastry, usually in the shape of a large ring, as shown …
Kringles were introduced to Racine and the southeast part of The Badger State over 125 years ago. They are filled with nuts or fruit filling and then covered in frosting, usually vanilla but sometimes chocolate. They're made fresh every day by traditional Wisconsin bakeries and served just like a coffee cake at breakfast …
They're hard to find outside of Wisconsin, but you can order kringle in various sizes and flavors at Racine Danish Kringle … they even have a "Kringle of the Month" Club where you or a gift recipient will receive a fresh kringle delivered to your door monthly … a delicious gift from Wisconsin!
Usinger Sausage: When we lived in Milwaukee in the 1990's, Usinger Sausage on Old World 3rd Street was a regular stop for their world class sausage, cheese, and bratwurst. It's one of the most recognized and beloved sausage makers in the United States, and is now available in select grocery stores across the country …
Usinger's has been around since 1880 making just about every German style specialty sausage you can imagine. They're famous for bratwurst, the staple of a Wisconsin tailgate party. But they also carry breakfast sausage, deli items, Angus beef, and aged cheese …
A gift box from Usinger Sausage is a taste of traditional Wisconsin and is sure to be appreciated! Check their website for more details …
Wisconsin Cranberry Products: Did you know Wisconsin is one of the country's largest producer of cranberries? Cranberry bogs are prolific in The Badger State, and cranberries are locally made into various spreads, jams, and condiments …
The state is also home to a museum about cranberries and their history and uses, the Wisconsin Cranberry Discovery Center in Warrens, WI. Part of the museum is The Cranberry Store, where you can sample and purchase the cranberry based products mentioned above …
You can shop the cranberry store online for a sampling of Wisconsin … a great gift is the Grand Cranberry Box (shown), which contains cranberry rice, cranberry mustard, chutney, grilling sauce, and more!
Wigwam Socks: Wisconsin winters get really cold, so it's no surprise the state features some manufacturers of warm weather gear to fend off Mother Nature …
One such manufacturer is Wigwam Mills, based in Sheboygan, WI since 1905. Wigwam is a producer of performance socks, hats, and gloves for men, women, and children. They're best known for their durable socks made for all uses, whether it's casual, suited for outdoor activities, or high performance athletics …
You can shop for Wigwam socks, hats, and gloves at The Wigwam Online Shop …
National Mustard Museum: Another product Wisconsin is famous for is mustard. There are literally dozens of specialty mustard producers in the state, and most if not all are showcased at one of central Wisconsin's more unique visitor attractions, the Mustard Museum in Middleton …
The museum outlines the history of this popular condiment, and offers a mustard tasting and shopping experience. Their online mustard store is the perfect place to buy some of Wisconsin's finest mustard, either in single packages of gift packs. Look for one of our favorites, Mustard Girl mustard, made just outside of Madison … it's a slightly sweet and mildly spicy mustard that adds a new taste dimension to lunch time deli sandwiches.

Wisconsin Cheese: Perhaps Wisconsin's best known export is cheese (I bet you were wondering when we'd get to it!). Often dubbed "America's Dairyland", the lush pastures of Wisconsin countryside provide the perfect environment for grazing cows (and goats) to kick off the cheese making process …
In Monroe, WI in the southwest part of the state, you'll find numerous cheese making facilities. One of our favorite stops is the Wisconsin Cheese Shop.
Whether you visit online or in person, you'll be amazed at the variety of cheese available … if there's a variety you like, chances are they have it!
Door County Cherry Products: Door County is one of the state's most beautiful and most popular areas for visitors. The entire county is a long finger shaped peninsula straddling Lake Michigan on one side and Green Bay on the other. This creates a unique micro climate, making conditions ideal for one of The Badger State's most prolific crops, Door County Cherries …
Cherries are used to create all kinds of edible treats here, whether it's a traditional cherry pie, cherry ice cream, preserves, or sauces and condiments. Anyone with an affinity for Wisconsin will know about Door County cherry products … they make an excellent and relatively inexpensive gift.
You can find a diverse selection of Door County cherry products at the Door County Cherry Hut online store, whose facility is in the heart of Door County in Fish Creek.
They offer gift boxes like the one shown, or individual products like cherry jam, syrup, pie filling, salsa, and a lot more. Have a sample of Door County shipped right to your door!
Sheboygan Bratwurst: You'll find a lot of sausage makers in Wisconsin, but none better for bratwurst than the famous Sheboygan Bratwurst Company. These are the brats you're probably enjoying at restaurants … the company has wholesale accounts across the country. The brats are lean, slightly spicy but not too spicy, and wow are they good on the grill!
You can find them in some stores, but your best bet is to order a few pounds online for your next get together. They also sell the hard to find Sheboygan Hard Rolls, a unique round roll baked fresh daily which are perfect with sliced bratwurst and Wisconsin made mustard in between!
See what the Sheboygan Bratwurst Company is doing at Bratwurst.net …
Wisconsin Smoked Fish: Wisconsin is also famous for fishing and fish, not only from the surrounding Great Lakes but also from inland waters. Friday night fish frys are legendary across the state, and a popular delicacy is smoked fish, usually served as an appetizer …
In Door County, Charlie's Smoke House is one of The Badger State's most respected names in smoked fish. They've been at the northern tip of Door County for over 80 years, with easy access to the Great Lakes waterways. They sell four types of smoked fish … two types of salmon, trout, and whitefish.
One of their most popular gift items is a three pound box containing salmon, whitefish, and trout. Order some for yourself or bring to any gathering and be the most popular guest at the party!
Flat Tire Decor: We discovered this eco friendly Milwaukee area company while doing some research for one of our sister sites, EarthFriendlyPurses.com …
Flat Tire Decor gives new life to tires at the end of their life span by turning them into unique and practical home decor and personal items. The company uses organizations employing developmentally disabled people to create a variety of useful goods like the ultra sturdy tote bag shown …
In addition to purses and totes, the company makes flooring, floor mats, desk top organizers, and even flower pots! Since they are crafted from used automobile tires, all the items are extremely durable, impervious to inclement weather, and easy to clean …
You can learn more about Flat Tire Decor and all the recycled tire products they make at their website …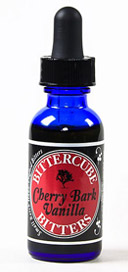 Bittercube Bitters: If you thought the only libation in Wisconsin is beer, here's an interesting product which might change your perspective …
Milwaukee based Bittercube creates a line of artisan bitters, which are used to enhance the flavor of cocktails or to help create a brand new taste.
Mixologists will love these products, as will anyone who appreciates a classic cocktail. They're available in six different varieties, all of which are hand created with only raw ingredients …
Check out their line of products at their website and get your cocktail on!
There Are A Lot More Wisconsin Made Products To Come! Tell Us About Your Favorite Products Made In Wisconsin By Visiting Our Contact Us Page …