Made In Kansas Quick Facts
See Our "Visiting Topeka" Travelogue … Scroll Down
This Post is about Made in Kansas Gifts and Specialty Kansas Products
Want To See Your Business / Products On Our Made In Kansas Page?
Visit "Advertise With Us"!
FEATURED MADE IN

KANSAS

BUSINESS

ES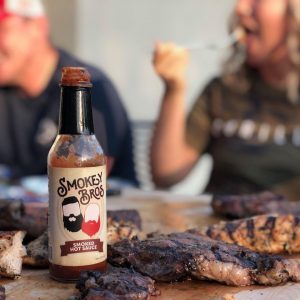 Smokey Bros Smoked Hot Sauce: If you're a fan of sampling unique varieties of hot sauces made across the U.S.A., you'll be excited to become acquainted with our latest Made In Kansas product …
Like most successful efforts, Smokey Bros Smoked Hot Sauce blossomed via a combination of passion, hard work, and a bit of luck. Billy Foster, a native of Pittsburg, KS (in the far southeast portion of the state), decided one day to try his hand at creating a hot sauce. Aiming for a smokey flavor profile, Billy set out to work …
He combined a handful of ingredients, proceeding on instinct. Considering what might mesh well together and deliver the smokiness he desired, Billy created the pride and joy of Pittsburg, KS … Smokey Bros Smoked Hot Sauce.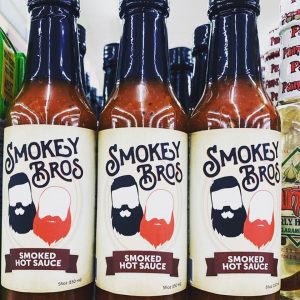 A proprietary mix of spices, garlic, brown sugar, and tomato paste are combined with Habanero, Jalapeno, and Serrano peppers. A bit of heat, a bit of sweet, and an ample dose of smokey flavor. Jackpot!
After getting rave reviews from anyone and everyone who tried it, Billy and his family decided to bring Smokey Bros to market. This one of a kind smokey hot sauce pairs well with meat dishes, eggs, salad mixes, and much more. The smokey flavor complements whatever you're eating without overwhelming, and it's exceptionally versatile. So much so, Smokey Bros Smokey Hot Sauce is even known to add a jolt of eye opening flavor to cinnamon rolls!
Luckily, Smokey Bros Hot Sauce is now available for delivery right to your door. Just head to the Smokey Bros website where you'll find it available in single bottles, gallon size, and cases of 12. If you live locally, be sure to visit the "Locations" page. There you'll find a growing list of retail locations and area restaurants to get your Smokey Bros fix …
We love featuring small family business success stories and are proud to feature Smokey Bros Smoked Hot Sauce on our Made In Kansas page. Click through to their website, linked above, to purchase for yourself or as a culinary themed gift …
MADE IN KANSAS SPECIALTY FOODS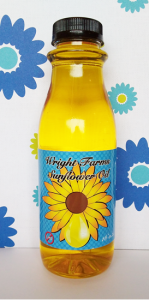 Wright Enterprises Sunflower Oil: Bird City, Kansas is a small community in the extreme northwestern part of the state, just a few miles from the Kansas – Colorado border. About five miles north of town you'll find the Wright family farm, proudly owned and managed by the father and son team of Don and Dennis Wright …
It's only appropriate a farm in The Sunflower State produces a home grown all natural product that speaks to the essence of Kansas. We're pleased to spotlight Wright Family Farm Sunflower Oil, produced from the beautiful and prolific sunflowers grown on their farm …
If you're unfamiliar with sunflower oil, you should know it's very nutrient rich and a prime source of Vitamin E. A very versatile oil, it can be used in cooking, as a marinade or salad dressing, and even as a skin and hair moisturizer …
We'd also like to point out the difference between refined and unrefined sunflower oil. Wright Farms produces unrefined oil, which as the term suggests, is minimally processed. Unrefined sunflower oil retains significantly more nutrient and flavor content and ideal for lower temperature cooking. Use it similar to olive oil and experience the slightly nutty, healthy flavor in all your culinary creations. From popcorn to baking to preparing skillet fried fish or chicken breasts, you'll notice the difference!
The Wright farm's process for producing their sunflower oil ensures you'll experience a true Kansas made product. The actual sunflowers are grown on the farm, harvested, and carefully stored until needed. The sunflowers are then cleaned and cold pressed in small batches to create the oil. The farm itself follows a no-till practice to best maintain the soil's health, resulting in the healthiest oil made in the healthiest manner …
A wonderful "Made In Kansas" gift idea, Wright Enterprises Sunflower Oil is available for purchase online right here at this link. If you live in Kansas, check out their Facebook page, where you'll find a map with an ever growing list of local retail outlets. If you have anyone on your gift list who loves Kansas and loves to cook, you've just found the perfect gift that'll bring a bit of Kansas to their home …
Click through to the Wright Enterprises website (linked above) to place your order. From a Kansas family farm to your table!
Schlaegel's Homegrown Popcorn: If you're not from The Sunflower State, you may not have heard of Schlaegel's but anyone who has been around Kansas for a while likely knows about them. This small operation started as a sideline hobby business 30+ years ago and since then has grown through word of mouth and satisfied customers …
The Schlaegel family farm is just outside the town of Whiting in the northeast portion of the state. Owners Gary and Marion Schlaegel dedicated about 25 acres for growing their special popping corn which many have called "the best I've ever tasted". Both white and yellow unpopped corn is sold, along with almost two dozen different flavors.
At the Schlaegel Popcorn website, you can buy the unpopped corn as well as flavors like Caramel, Green Apple, Cheddar, Ranch, Jalapeno, and more. Gift packages are available, as are customized labels. Popcorn is a great thank you gift for clients, friends, and family!
Click through to learn more about this thriving Kansas small business and sample the fruits of their labor …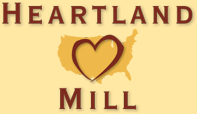 Heartland Mill: Out in western Kansas, some of the very best wheat for making bread is grown. In the tiny town of Marienthal, the Heartland Mill processes the wheat of its growers / owners into flour, particularly Hard Red Winter Wheat.
In addition to wheat, the mill processes a variety of grain and seed crops to make products like steel cut oats, oat bran, cornmeal, and barley flour. All of the products are Kosher and unless labeled otherwise, organic. If you like to bake or know someone that does, they'll appreciate the gift of these very special and ultra fresh flours direct from America's bread basket …
At the Heartland Mill website, you can check out their online store front to see what's currently available for shipping. There's a wide selection of flour, brans and meals, whole grains, and much more.
It doesn't get much more Kansas than products direct from Heartland Mill!
Cashmere Gourmet Popcorn: Topeka's Bill and Angie Anderson started their gourmet popcorn company in 2013 after experimenting with different varieties and flavors in their home kitchen. The result is some wonderfully unique styles of popcorn you just won't find anywhere else …
The Anderson's make over a dozen different popcorn flavors in sweet, savory, and premium varieties. Have you ever tried Minty Chocolate or Peanut Butter Cup popcorn? Well, now you can, along with Cinnamon Toast, Spicy Chili Cheese, Blueberry Cheesecake, and many more …
One of the company's specialty flavors is called Camo Crunch. It's a mix of their caramel crunch and a bit of chocolate in traditional camouflage colors – great for the outdoorsman on your list!
Check out all the cool things this Topeka based business is doing and order online for yourself or as a gift at the Cashmere Popcorn website …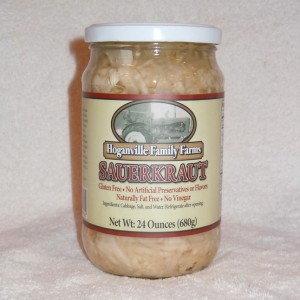 Hoganville Family Farms Sauerkraut: This long time family farm located in Olathe has been growing cabbage and packing it as sauerkraut for decades. After some encouragement from friends who sampled it, the family decided to offer jars of their signature kraut as a complementary business in 2011 …
A really good sauerkraut is something special. Even though I'm a Chicagoan and sauerkraut on hot dogs is something of a no-no in these parts, I love sauerkraut on a hot dog with a bit of mustard. Of course, it's also great as a side dish or as the key ingredient in a reuben sandwich!
In case you're wondering, sauerkraut is made from the crisp center leaves of the cabbage and then salted and cured for several weeks in large vats. And it's actually very good for you! Sauerkraut is fat free, low in calories, and loaded with iron, calcium, Vitamin C, and other nutrients …
A jar of Hoganville Family Farms sauerkraut is a great gift and a real taste of Kansas. You can order it via the Buy Now link on their website in 12 and 24 ounce jars, or by the case. Also, be sure to check out the wonderful sauerkraut recipes listed on the site!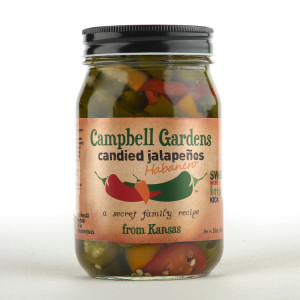 Campbell Gardens Candied Jalapenos: This small Centerville, KS company has perfected a recipe for candied jalapenos. If you're wondering what a candied jalapeno is, think of sweet & hot pickles and substitute a jalapeno pepper for the pickle and you've got the idea!
Perfect as an eye opening snack, the jalapenos are Kansas grown and jarred via a generations old recipe perfectly combining the elements of sweet and hot. Use them in salads, on burgers, and even pizza!
Campbell Gardens Candied Jalapenos make an attractive Kansas made gift. The red and green jalapenos are appealingly packaged and any foodie will love them! If you're stuck for ideas how to enjoy them, there are lots of great recipes on the Campbell Gardens website. There's also a version with habanero peppers for those who like things a little hotter!
Click through to learn more and order!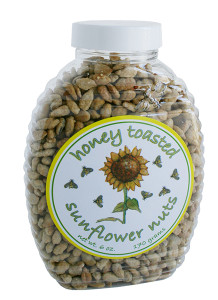 Sunflower Food Company: Directly from The Sunflower State, a company drawing inspiration from the Kansas state flower, the Native Sunflower …
Established in 2013, the Sunflower Food Company of Lenexa creates some unique and appealing snack mixes and related products in colorful packaging with the instantly recognizable sunflower on their logo. Their signature product is called Sunny Seeds, which are chocolate covered sunflower seeds with a vibrant colored candy coating …
The company is also the maker of Chocolate Rocks – they look just like rocks you'd see on the ground except they're made with milk chocolate. Our favorite Sunflower Foods product is their toasted Sunflower Nuts, pictured. These nuts are toasted with just a bit of butter along with natural honey – healthy and delicious!
The company also makes several varieties of seasonal treats – ideal for gifts for Valentine's, Christmas, Easter, and more. You can order any of their products online at the Sunflower Foods website – check them out and see all the interesting snacks they're making!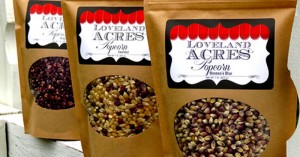 Loveland Acres Popcorn: This small family owned company was founded by Lance & Megan Nobert, who relocated back to their small hometown of Clyde, KS in 2008. Soon thereafter, the two started growing and harvesting gourmet kernel corn on their tract of land, and a business was born …
The end product of Loveland Acres Popcorn is particularly tender. It's made with virtually hull free corn (you know, those kernel skins that get stuck between your teeth) and pop up tender and crispy. Ears of Ruby Red, Gourmet White, and Shaman's Blue corn are used, which is why the kernels are different colors. Very American red, white, and blue!
You can buy any or all of these popcorn varieties directly from the family's Etsy site. You'll find it linked on their main website via a "Buy Online Here" button … enjoy!
Lost Trail Root Beer: Tom and Shelly Schierman of the Louisburg Cider Mill (see below) have been making their specialty recipe root beer since 1987. It's created with an old family recipe, and if you're a fan of smooth and creamy root beer, you've got to try this stuff!
Lost Trail Root Beer is a Kansas original and one of several sodas made at the mill. Sugar Cane Cola, Cream Sodas, and Sarsaparilla round out the beverage product line. The company also makes dips, seasonings, and snacks – their Trail Mix is really good too!
You can find Lost Trail Root Beer on the shelves in Kansas, but not so much outside of The Sunflower State. But you can order it online at their website in four packs – there's a Buy Now link which takes you directly to their Country Store where you can get all kinds of goodies!
Maybe this State Gifts USA feature will help Lost Trail Sodas get a little better known. We hope so, because their root beer in particular is top notch! Visit their site to learn more …
Sticky Spoons: Friends and business partners Debbie Gerard and Kris Sallee formed Sticky Spoons in 1994 after conducting a demonstration on how to make jelly and applesauce at The Kansas Sampler Festival. Encouraged by the positive reaction, the two began making jellies with locally grown fruit and selling at farmers markets across the state. Over the past twenty years, their product line has grown from three jellies to sixteen flavors and a line of bread mixes made with Kansas grown wheat …
Part of the Sticky Spoons line includes jellies made from fruit indigenous to the local area, like Sandhill Plum and Elderberry. Pear, Peach, Blackberry, and Strawberry are just a few more of their all natural jellies you'll find at their online store.
This small company also makes a seldom seen Gooseberry Jelly – a gooseberry is a small green tart fruit that resembles a marble. It can be found growing wild in several areas of the country and it makes an excellent pie as well as jelly! Sugar free varieties of their jellies are also available …
For a real local treat, try their Kansas Cocoa Cake mix. It's a moist cake made without eggs or milk and includes local sunflower seeds as a topping! Perfect as part of a Kansas themed gift!
Check out all the Sticky Spoons selections at their website. They'll ship right to your door!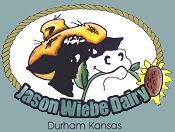 Jason Wiebe Dairy: The Jason Wiebe Dairy is located on a 3rd generation family farm in Durham, a small east central Kansas town located directly on the historic former Santa Fe Trail. Owners Jason and Sheri Wiebe and their family produce a variety of true farmstead cheese made from Grade A milk from their herd of Heifer and mixed breed cows …
The dairy makes cheese curds and over a dozen styles of cheese. Mild, medium, and jalapeno cheddar are popular favorites, as is their signature Cottonwood River Cheddar, aged longer for a more intense flavor. They also make colby, garlic & herb cheese, white cheddar, and more …
Local cheese makes a wonderful gift! You can order any of the Jason Wiebe Dairy cheese via PayPal directly from their website. A true taste of The Sunflower State!
The Old Muffin Factory: Based in downtown McPherson, The Old Muffin Factory creates a wide variety of muffin, bread, pancake, and dip mixes in the heart of the Kansas wheat belt. McPherson is a central Kansas town located almost due north from Wichita …
The company makes over 100 different products which are often seen in gift shops and specialty stores across the county, and of course on their website. They create muffin mixes in just about every flavor imaginable, from apple cinnamon to carrot cake to blueberry. There are several flavors you might not expect as well – orange cranberry, chocolate almond, and watermelon just to name three …
The packaging of these muffin mixes sets them apart. Shown is the watermelon muffin mix, cleverly packaged in a colorful bag. Themed gift boxes are also available, like their Apple Harvest Box, Biscuit & Gravy Box, and several more. Great gifts from central Kansas!
Click through on the Old Muffin Factory website which will automatically take you to their online store …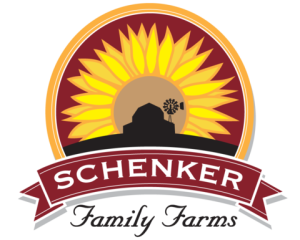 Schenker Family Farms: Schenker Farms is a working family farm in southeast Kansas whose products include grass fed beef, lamb, pork, poultry, and a wide variety of edible goodies made locally …
For the beef lover, you can order anything from Rocky Mountain Oysters (bull testicles if you must know!) to various cuts of steaks and beef family packs. Pork lovers will delight in German Apple Sausage and there are plenty of items like flavored apple butter and preserves available …
One popular item they sell is spreadable sheep cheese, made locally. The sheep are organically raised and the flavor is delightful! It's shipped frozen and will stay fresh in your refrigerator for 30 days …
Schenker Farms sells several different gift packs if you're looking for a local Kansas gift. The Apple Delight Gift Box contains jars of applesauce and two flavors of apple butter, just perfect to spread on your breakfast treats. Click through to their website to see all their fresh from the Kansas farm products!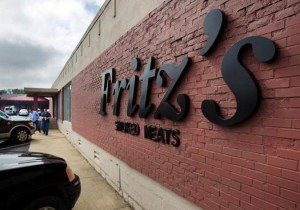 Fritz's Superior Sausage: Founded in Kansas city in 1927, Fritz's Superior Sausage is where many of KC's great BBQ restaurants get their meat. Fritz's is an actual smokehouse, and area customers still bring in their own turkeys and sausage to be smoked …
Fritz's ships meat nationwide, whether it's smoked turkey, sausage, ham, ribs, or many other cuts. Meat is sold by the pound. Among the many sausages available are gourmet hot dogs, kielbasa, chorizo, Italian sausage, and cheddarwurst. They also offer many hard to find sausages with a two week lead time and 20 pound minimum order …
Ribs, pork chops, and smoked pork loins can be ordered for your next cookout. For the beef lover, whole or sliced briskets are available. And when in Kansas City, stop by their location on State Line Road for lunch. As you might imagine, their BBQ pork sandwiches are outstanding!
See all the choices at the Fritz's KC Meats website and grill your own Kansas City barbecue classic!
Nana's Comfort Foods: Nana's is a small local Kansas company that began in 2006 with four simple dip mixes which proved so popular the company quickly took hold and expanded to a wider product mix …
Eight years later, and Nana's now offers more dip mixes, meal starters, soup mixes, rubs and seasonings, and unique arctic and wine slushy mixes …
The strawberry wine slush mix is pictured. All that's required is a 750 ml bottle of wine of your choice, the same amount of water, and the slush mix packet. Then freeze until it's the proper slushy consistency. Great on warm summer evenings!
Check out the entire product line at Nana's Comfort Foods online store. They sell gift baskets too!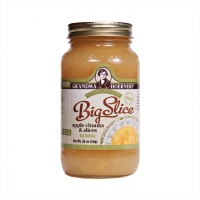 Grandma Hoerner's: Located in Alma, KS about a half hour west of Topeka, Grandma Hoerner's is a specialty producer of natural and organic foods. The company is best known for their signature product, Grandma's Big Slice Applesauce, and has branched out to sauces, pie fillings, premium dry mixes, and more.
Their Big Slice Applesauce is just outstanding – thick enough to eat with a fork! In addition to the original flavor, you can buy it in apricot, blueberry pomegranate, cinnamon, caramel apple, strawberry, and others. It's a real taste of Kansas in every spoonful (or fork full!) …
Check out the Grandma Hoerner's website to see their full range of products … another of their specialties is a line of BBQ sauces called McCoy's Real, created and developed by company founder Duane McCoy.
Many different gift baskets are available if you're looking for a specialty food gift from the Sunflower State!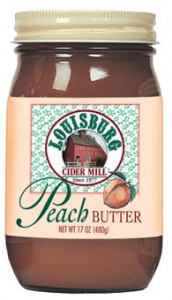 Louisburg Cider Mill: Located about 25 miles south and slightly west of Kansas City, KS the Louisburg Cider Mill has been turning out farm fresh products since the late 1970's …
They are of course known for their apple cider and sparkling cider made from local apples, but in our opinion the star of the show is the Louisburg fruit butters, both apple and peach …
Fruit butter is made by cooking the fruit down to a creamy, spreadable paste and then augmenting the mix with sugar and spices. It isn't a butter per se but it has the same consistency as butter and can be used as a spread on bread, toast, muffins, and baked goods … their peach butter is the best we've ever had and we are always on the lookout for a good peach butter!
At the Louisburg Cider Mill website, you'll find these fruit butters ready to be shipped to you or as a gift for someone special. You'll also find their cider, preserves, salsa, dip mixes, and all sorts of gift baskets available. A great gift for someone who appreciates the good taste of Kansas!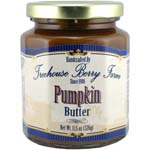 Tree House Berry Farm: Tree House Berry Farm located in Ottawa, KS dates back to 1901 and has been producing specialty foods like jam, fruit butters, salsas, and chutney since 1986 …
Still a family farm, the company started by growing raspberries and blackberries and branched out from there. We recommend trying their pumpkin butter (pictured) which is very aptly described as "pumpkin pie in a jar". We were given a jar as a gift and it was happily consumed in just a couple of days!
They also make a red raspberry vinegar made from pressed raspberry juice … try it on a fresh salad!
You can order any of the Tree House Berry Farm products directly from their new website …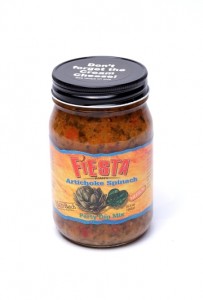 Original Juan Specialty Foods: We found about this company quite by accident, shopping at a Cracker Barrel store in fact. We bought one of their products, a hot dog relish, and enjoyed it so we did a little more research …
Original Juan's is located on Southwest Boulevard in Kansas City, just over the state line into Kansas. They're probably best known for their "pain" hot sauces, the ones with the screaming faces on the labels (see their online site for details).
We ordered their spinach artichoke party dip mix and highly recommend it! It's full of artichoke chunks and fresh cut spinach. Just mix it with cream cheese per the directions and you've got a filling and very tasty dip for your gathering! They sell dozens of other specialty food products as well …
Becky's Bierocks: So what exactly is a "bierock"? Well, as you can probably surmise by the picture at left, it's a sandwich of sorts … a yeast dough outer shell that's filled with ground beef, spices, fresh cabbage and onions, and sometimes other vegetables.
They're sort of like a pasty or a turnover, except they're shaped like a hamburger. Bierocks can be frozen (in fact, they're shipped frozen) and stored until they're ready to be heated up and served …
You can order bierocks online from Becky's Bierocks from St. Francis KS, where owner Becky Roberson hand forms and stuffs these tasty sandwiches to order. There are three different varieties … ground beef, ground beef with cheese, and German sausage. Just heat in the oven or toaster oven and enjoy!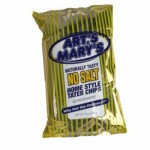 Art's and Mary's Potato Chips: You know what goes good with a bierock sandwich?? Art's and Mary's potato chips, another tasty Kansas made food product …
Based in Cheney, KS, Art's and Mary's makes eight flavors of kettle style potato chips … everything from low fat to BBQ to salt and vinegar.
The chips are thick, crunchy, and will hold up to any appetizer dip thrown their way … you can order a combination case or any individual flavor that suits your fancy! They make a no salt variety that is one of the best tasting natural potato chips we've ever tried …
Holmes Made Salsa: Based in Wichita, Holmes Made Salsa creates a line of salsas and jams ranging from mild to wow-is-that-hot …
One of their products we particularly like is Cowboy Candy Jalapeno Relish. It's a spoonable relish with the consistency of pickle relish and is excellent in tacos, burritos, hot dogs, and hamburgers …
Their site also features a handy description of the peppers used in the salsas and jams to help you gauge the heat index. You can order individual jars or gift packs online. The company is family run and evolved from the family produce business that dates back 90 years …
SnaxSun Wheat Kernel Snacks: Kansas is famous for its output of grains, so it's no surprise a unique grain based snack was developed here …
Based in Hays, KS in the western part of the state, SnaxSun wheat kernel snacks are a healthy, filling snack that's made with toasted wheat kernels. It has a light, crunchy texture, is a cholesterol free food, and makes for a perfect mid afternoon snack …
SnaxSun comes in several different flavors, including original, chipotle, nacho cheese, and bacon. You can order in individual serving bags or handy 5 ounce jars …
Rabbit Creek Gourmet: Rabbit Creek is a small creek that meanders near the eastern Kansas town of Louisburg and lent its name to this company which produces over 300 different gourmet food product mixes …
Rabbit Creek Gourmet creates mixes for easy to create artisan foods, like breads, muffins, soups, sweets, drinks, and more. One of our favorites is the cheesy pull apart garlic beer bread mix, which is so easy to make that even I can do it!
You can order everything Rabbit Creek Gourmet makes online. They also offer combination packs and gift baskets …
Fanestil Meats: Fanestil Meats producing fine smoked meats since 1942. Located in Emporia, KS right off the Kansas Turnpike, Fanestil's is well known for corporate and employee gifts like smoked hams, turkeys, sausages, and pork combination packs (shown).
As an example, the Pork Lover's Package contains two pounds of bacon, two pounds of smoked sausage, four center cut pork chops, two packages of breakfast sausage, and two pounds of bone in ham steaks. Now what meat lover wouldn't like to receive that as a gift?
You can order a wide selection of Fanestil's smoked meats and sausage online and have it shipped to you, a friend or family member, or a business client …
Grannie's Homemade Mustard: Taking a page out of the old phrase "necessity is the mother of invention", Lydia Hein of Hillsboro, KS was forced to retire from her job as a cook due to mobillity problems. To supplement her income, she began selling her homemade mustard at local craft fairs and soon developed a loyal customer base …
This led to establishing Grannie's Homemade Mustard as an online venture … and now Lydia and her family prepare, market and ship seven different flavors of mustard across the United States …
You can order Grannie's Mustard in three different sizes, as well as single containers and gift packs. Choose from Sweet and Tangy, Habanero, Hickory, Honey Mustard, Horseradish, Smokey, and Jalapeno …
MADE IN KANSAS GIFTS
Be Made, Inc.: Direct from Hays, KS in the heart of The Sunflower State, we're very pleased to introduce you to a family owned local business offering a wide variety of handmade goods with unique designs …
Mother and daughter duo Susan Karlin and Jordan Ottley operate Be Made, Inc. in a recently expanded and renovated historic building in downtown Hays, an agricultural based community in the west central portion of the state.
The historic building on Main Street holds special significance for the both the family and the community. It once housed a general store operated by the family's great grandfather and was recently completely renovated to help showcase this thriving new business. The handsome retro space now spotlights a wide variety of Be Made's home decor products, kitchen goods, apparel, accessories, and much more …
Be Made's emphasis is rooted in well designed, "retro quirky" items that combine practical, vintage, and unique. Recently introduced are the fun "Kansas Girl" T-Shirts, pictured. They're a perfect gift item or to wear yourself to show off your Kansas pride!
The retail outlet in downtown Hays is packed with eye catching items that will accent any room in your home – the store is a must stop for anyone traveling across the state on I-70. There you'll find barware, cookware and baking items, cards, clothing, and unique home decor you won't find elsewhere …
At the Be Made Online Store, you can view many of their offerings and order online, just in case a visit to Hays isn't in the cards …
Click through to their website and be sure to check out the Kansas Tee line … they're available for kids too!
We're proud to spotlight this growing, vibrant Kansas business here at State Gifts USA …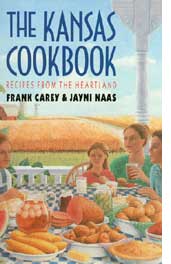 The Kansas Cookbook: We're having a blast researching cookbooks for every state, and for The Sunflower State, the most definitive edition above all others is The Kansas Cookbook. This 400+ recipe book was compiled by reaching out to 150 Kansas chefs and cooks to help document the culinary and agricultural history of the state …
In this book, available for purchase via a link at the Kansas Heritage website, you'll find traditional Kansas influenced recipes you'll find nowhere else. Dandelion Jelly, Black Walnut Pie, and Sunflower State Wheat Bread are just a few!
The ideal gift for any Kansan, this book's recipes are each accompanied by a historical footnote or reminiscence from the contributor. Click through on the link above to order a copy for yourself …
Brain Freeze Design: Kansas Souvenirs: If you look around, you can probably find state themed souvenirs in big chain stores, but we're willing to bet they're made in China or some other country.
Not so with this cool company from Wichita we discovered recently! They're Brain Freeze Design, and they manufacture Kansas themed products and mementos right here in The Sunflower State.
From state themed car tags and magnets to coasters, mugs, and cutting boards, this company is your one stop source for good looking Kansas souvenirs. They're great gift ideas or perfect for yourself and your home. Let your state pride shine through! T-shirts and photo frames are just a couple of the many other items Brain Freeze produces – let their creative designers come up with something special and unique for the Kansan on your list!
If you're looking for scenic artwork depicting some of the state's most iconic images, ask the good folks at Brain Freeze about their extensive framed art collection. An impressive variety is available – suitable to bring a special Kansas touch to any room in your home or as a special remembrance for someone who holds this beautiful state near and dear to their heart …
If you're in the Wichita area, visit The Kansas Gift Store in Towne West Mall (4600 W. Kellogg), call them at 316-209-4508 or get in touch via email at brainfreezeart (at) aol.com! They'll get a catalog out to you right away or will be happy to discuss your individual needs …
Memorable Sunflower State themed items … Made in Kansas!
Marion Lane Candles and Gifts: We visited Topeka recently as part of our "Visiting America's State Capitals" series. A bustling small city located not far west from both Lawrence and Kansas City, Topeka is a city of hidden charms with some really interesting independent stores and restaurants …
One of the shops we really liked is located in the Brookwood Shopping Center – it's called Marion Lane Candles & Gifts. Owned and operate by Topeka resident Connie Cook, this small business is best known for their hand poured luxury candles produced in an impressive array of styles and scents …
From container candles to votives to meltables, there's a wide spectrum of fragrances available. We were especially drawn to some Sunflower State themed candles they offer, like Kansas Rain, Lavender, and Kansas Sunflower. They're just a few of the over three dozen varieties you'll see at their website. Each is handsomely packaged in an eco friendly boxand ribbon – perfect as a gift for someone who holds Kansas near and dear to their heart!
In addition, the store hosts candle making parties for groups, so if you live in the area, drop Connie a line to set up a unique get together for your next outing. The company also specializes in private label candles, corporate gifts, and promotional items. A really cool independent small business in Topeka!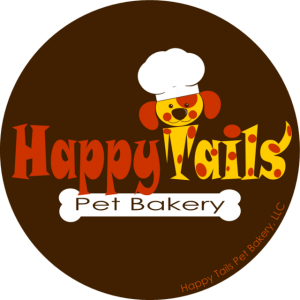 Happy Tails Pet Bakery: Our house has come to be known as a "must stop" destination for dogs in our neighborhood. We love dogs and always try to have fresh, interesting, healthy treats for them to enjoy while they're out making the rounds on their evening walks …
We're also big advocates for home made natural treats made by dog lovers like Charity Overman, owner/baker of Happy Tails Pet Bakery of Wichita. Proud owner of several rescue pets of her own, Charity discovered the need to create delicious human grade treats when one of her dog friends suffered from allergies.
Those efforts soon blossomed into a small business, and now Happy Tails creates dog treats guaranteed to set your best pal's tail to waggin'! Click through to Charity's website and you'll see their best seller, Peanut Buttah Bones, augmented by flax seeds for a soft, shiny coat. Or, take a look at the Pupcakes, colorfully designed and made with natural peanut butter, carrots, honey, and unsweetened carob chips.
Custom doggie cakes, Appolasses Training Bites, and new Sweet Potato Treats round out the product line (dogs love sweet potatoes!). Get your best friend or that special neighborhood dog something they'll really love, direct from Wichita in The Sunflower State!
Prairie Lavender Farm: Located in the small village of Bennington just north of Salina, this small lavender farm grows a dozen varieties of this beautiful plant and uses it to produce hand made specialty products offering a large array of health benefits …
Lavender, part of the mint family, is a hearty plant which grows readily in the Great Plains states. Best known for its unique, pleasant floral scent, the plant is frequently used in bath and body products, cooking, and even as a natural antiseptic. It was once even used to treat soldier's wounds when other drugs were unavailable! Today here in central Kansas, it's used to produce soothing lotions, floral spray, body scrubs, honey, soap, and more …
At the Praire Lavender Farm online store, you can order many of these products for yourself or as a special Kansas made gift. The perfect touch for anyone on your list who appreciates the delicate fragrance of lavender! And if there's something you're looking for that you don't see in their store, be sure to drop them a line – special inquiries are welcomed and the Farm is often able to produce what you need. Also, there's a list of locations in The Sunflower State where you can find their products if you live locally …
Click through to the Farm's website to learn more and visit their online market …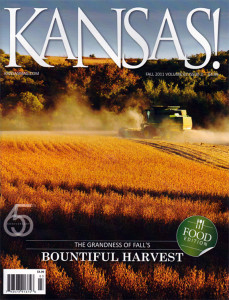 Kansas! Magazine: A quarterly publication published by the Travel & Tourism Division of the Kansas Department of Commerce, Kansas! Magazine is one of our favorite state focused feature magazines – we pick up a copy every time we visit The Sunflower State …
Each issue of Kansas! offers features on state destinations, getaways, and undiscovered gems. You can count on exceptional photography and writing from some of the best and brightest Kansans.
Seasonal features are included in every issue, as well as an ongoing "Why We Love Kansas" spotlight …
Subscriptions are exceptionally reasonable for a one year term, and discounted for multiple years. An ideal gift for someone who loves Kansas!
Kansas Lavender: Lavender is a remarkable herb. It's a hardy plant that's drought resistant and thrives in ample sun and well draining soil … which describes Kansas pretty well!
The word lavender means "to wash", and the herb is frequently infused into soaps, lotions, and homeopathic remedies. Lavender can be used to treat wounds, mixed into spice blends, and as a natural insect repellent for you and your pets.
Direct from a lavender farm just outside of Topeka, Kansas Lavender offers many lavender based products for you, your home, and your pets. Infused honey, eye and neck pillows, and pet pillows are just a few. Visit their site to learn more about lavender and shop for gift items …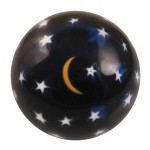 Moon Marble Company: Based in Bonner Springs, this Kansas company creates hand made marbles for play or display …
The Moon Marble Company website is a colorful collection of colors and designs. The company not only makes marbles, but paperweights and ornaments too. The designs are spectacular – the moon and stars marble shown at left is just one example …
The company also stocks retro games, toys, and just about any marble based game set you can imagine. Marbles are available in all manner of sizes, whether you intend to play, collect, or display …
MADE IN KANSAS DESSERTS & SWEETS
Hazel Hill Chocolate Traditions: We had the pleasure of visiting Topeka recently (see the travelogue below) and one of the appealing independent businesses we visited was Hazel Hill Chocolate Traditions on Kansas Avenue. It's been a couple months and we're still talking about the fantastic hand dipped caramel apples!
Specializing in chocolate truffles, homemade fudge, and of course caramel apples, the business is owned by Nick & Terry Xidis and named after Terry's grandmother. Nick is a 3rd generation chocolatier and you can taste the fine craftsmanship in every bite. Fresh cream, real butter, and the finest chocolate are used to create small batches of spectacular treats, which you can enjoy in person or via the Hazel Hill Chocolate online store.
In addition to Topeka, they also have a location further west in Manhattan, so if you're traveling on Interstate 70, stop in! In the meantime, click through to their website to see all of their latest creations …
Old Country Bakery: Growing up on Chicago's south side, I had the opportunity to taste specialties from all kinds of different cultures and regions. A very fond foodie memory from those days was enjoying povitica, a Croation style cake bread made with fruit, nuts, and sweet dough …
Many years later, we rediscovered povitica on a trip to the Kansas City area. In Lenexa, a far southwest suburb of Kansas City, is the Old Country Bakery which specializes in this and other Croatian style baked goods …
The povitica, which you can order at their website for shipment, comes in nine flavors … walnut, cheese, apricot, poppy seed, apple, cranberry, pumpkin, pineapple, and chocolate cream cheese. We liked the apricot and pumpkin flavors but we're quite sure they're all good!
You can order in four different packs … either one flavor, two, three, or four. If you've never tried povitica, order some! It's fantastically good with a real old world flavor …
Tall Grass Toffee Company: The Tall Grass Toffee Company of Lenexa, KS makes a wide variety of delicious toffee creations, including an enticing toffee turtle creation, but they have one gift that's perfect for someone's Kansas sweet tooth …
It's the Toffee of the Month Club, the ideal gift for chocolate lovers. Different styles of Tall Grass Toffees are featured and shipped every month for 4, 6, or 12 months.
Just to give you an idea of some of the flavors … December is White Chocolate Christmas Cherry Pistachio Toffee. In May, it's a Cinco de Mayo Toffee made with ancho chiles. In August, it's Dark Chocolate Roasted Hazelnut Toffee. You get the idea!
A great corporate or thank you gift! Visit the Tall Grass Toffee website for details …
Valomilk: Valomilk is a unique chocolate and marshmallow candy that has been made in Kansas for the better part of 80 years. The candy itself is a milk chocolate shell that's cup shaped and filled with marshmallow which is creamy rather than solid. You have to taste them to see what we mean!
The term Valomilk is a combination of the ingredients … "V" is for vanilla, "ALO" is from marshmallow, and "MILK" describes it as creamy. The company is located in Merriam, just outside of Kansas City, but Valomilk is hard to find even in the Kansas City area.
Learn the history of this unique candy at Valomilk.com. The site has a list of their preferred partners where you can order online …
MADE IN KANSAS LOCAL ART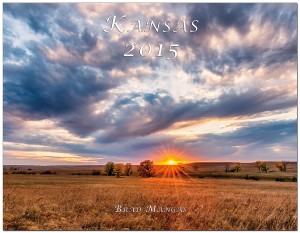 Brad Mangas Photography: Quite often when we travel for pleasure, a work of local art comes back home with us. A wonderful reminder of places seen and people met, local art is also a healthy inspiration to venture out and travel more frequently!
There are literally thousands of talented artists and photographers across the country, and Kansas native Brad Mangas is one of them. Born and raised in the northeast part of The Sunflower State, Brad is a nature and wildlife photographer who captures images of scenic Kansas vistas through his lens. A perfect example of his work is the cover photo of his most recent calendar (shown) …
You can view and purchase many of his latest works at BradMangas.com. You'll find prints, cards, calendars, and much more. Brad has a real eye for capturing the scenic beauty of the state, and if you've visited Kansas, you know what we mean!
Bring a lasting memory of Kansas into your home, courtesy of a talented local photographer …

Michelle Leivan Kansas Wildflower Art: Kansas artist Michelle Leivan is an accomplished creator of oil and acrylic scenes depicting native Kansas wildflowers …
Michelle is an acclaimed author and artist whose work hangs in the Kansas State Capital Building. See some of her beautiful paintings here …
MADE IN KANSAS HONEY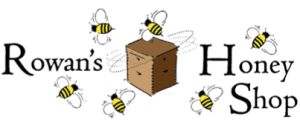 Rowan's Honey Shop: Norwich is a small town of less than 1,000 residents in the south central part of the Kansas. It's home to one of state's most noted beekeeping and honey producing companies, owned and operated by Jim & Sharon Rowan. Rowan's Honey Shop serves not only as a resource for area beekeepers, but also as a destination for fresh local honey, specialty foods, and honey related products …
Local unprocessed honey is one of the best natural products you can consume, with ample health benefits. Honey helps diffuse outdoor allergy symptoms and is known to help alleviate joint problems and high cholesterol. It's perfect for a healthy, natural mid afternoon energy booster and best of all, it tastes great!
A wonderful product, honey offers a unique flavor profile depending on what the bees pollinate. As an example, honey produced in spring will taste significantly different than that produced in the fall, as the bees are pollinating other blooming plants and flowers. Much like wine, honey is a unique artisan product with different taste nuances depending where it's created …
You can buy honey from Rowan's in several different sizes, as well as their many honey based sauces, jams, lip balms, and moisturizers. Check out their website to see all the products they're producing – wonderful gifts from south central Kansas!
John & Wayne Honey Farm: A local honey processing operation located in the small eastern Kansas town of Quenemo, John & Wayne Honey Farm is an excellent source for local Kansas honey. A family run operation, 50 colonies of bees are tended to as they help create wildflower honey from the surrounding rural area.
The honey is bottled 100% natural, with no additives or preservatives, thereby maintaining raw honey's important health benefits. Delicious and sweet, you can practically catch the aroma of wildflowers in every bottle!
The farm also produces related honey products, like lip balm, honey sticks, lotion, and soaps. You can visit them in Quenemo, about 45 minutes from both Topeka and Lawrence, or just shop online at their website. A fresh local product from The Sunflower State!
MADE IN KANSAS HOT SAUCE, SPICES, & CONDIMENTS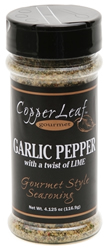 Copper Leaf Gourmet: This specialty food company is based in Lawrence, a vibrant university town about 40 minutes west of Kansas City and home to the University of Kansas. Copper Leaf Gourmet creates a wide variety of interesting products, including pepper jellies, dip mixes, seasonings, and sauces …
We're big fans of their line of seasonings, especially the Garlic Pepper With A Twist Of Lime variety. We use it frequently in stir fry dishes, on shrimp, and as a taco and enchilada seasoning. All of their seasonings are very all purpose and adaptable – you can see them at the Copper Leaf Gourmet website. You'll also like their pepper jellys … flavors include Apricot, Pineapple, Harvest Blend, and Triple Berry Chipotle. Serve these as part of an appetizer spread, or simply to liven up crackers or a sandwich!
And don't miss out on their line of sauces, especially a winter season specialty called Cranberry Citrus Spice. It's a mix of cranberries, citrus, and spices designed to complement and enhance any turkey, ham, or chicken dish. Spread a little atop the meat just before cooking is completed for a special taste treat.
Click through to the Copper Leaf Gourmet site for tasty gift ideas direct from beautiful Lawrence, Kansas!
Windmill Inn Products: Windmill Inn Products is based in Seneca, a small town of about 2,000 residents located in the far northeast corner of the state. Founded in a family owned restaurant over 25 years ago, the company makes an all purpose seasoning rub as well as a breading mix for frying fish, chicken, and appetizers …
The all purpose seasoning rub is designed to complement the flavor of burgers, steaks, pork roasts, or any kind of meat. It's also great in a meat loaf recipe and can be used as a traditional rub or sprinkled on toward the tail end of the cooking process.
The Windmill Inn Products are available in select specialty stores in The Sunflower State (there's a list on their website) or you can order them directly at their site. Be sure to check out the handy gift basket option on the Products page – a really nice personal gift from Kansas for anyone on your list who likes to prepare good food!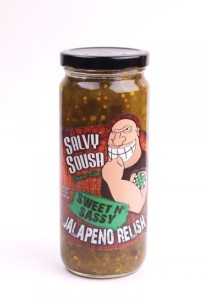 Salvy Sousa Sauces and Condiments: On a recent trip through southeast Kansas, we drove through the community of Arkansas City, located where the Arkansas and Walnut Rivers meet just a few miles north of the Kansas / Oklahoma border. The town is often known by the abbreviated name "Ark City" and the full name is not pronounced like the state of Arkansas … the final "s" is pronounced.
This small city of about 13,000 is the home to a company called Salvy Sousa, who create a line of bold sauces and condiments. We bought one of the condiments on our travels, their Sweet 'N Sassy Jalapeno Relish, kind of a pickle relish for grown ups. After learning more about the company, we found they produce eight other interesting products, ranging from Bloody Bull Bloody Mary Mix to Boom Boom Hot Sauce to Rev It Up Ketchup …
All with strong personalities and flavor profiles, they're available for purchase online at the Salvy Sousa website. For a great gift, opt for the Mobster Basket, which offers six of their sauces including the Sweet 'N Sassy Relish (which is fantastic on hot dogs and burgers) …
You can also order products in four packs, six packs, and a Jumbo Mobster Basket which has everything!
Enjoy the great taste of southern Kansas with Salvy Sousa!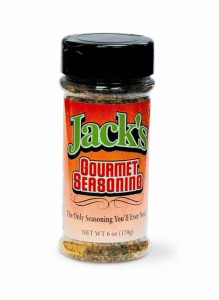 Jack's Gourmet Seasoning: We love writing about small businesses with humble beginnings that have grown into a viable, thriving enterprise. Such is the case with Jack's Gourmet Seasoning …
The business started when Jack Yost of Russell, KS blended several of his favorite seasonings to cut down on the number of bottles he needed to carry to the grill. Encouragement from his wife prodded Jack to actually write down the quantities of each of the spices he put in his blend. After sharing the seasoning mix with family and friends to rave reviews, Jack started marketing the blend locally …
Jack's Gourmet Seasoning is now available in many Kansas stores and a few stores in other states, as well as online from his website. It's an extremely versatile seasoning that'll complement barbecue, grilled meats, and even cold salads (try it on potato salad, it's great!).
You can order Jack's Gourmet Seasoning online in six and twelve ounce sizes as well as larger quantities. Give Jack's a try, your taste buds will thank you!
MADE IN KANSAS BARBECUE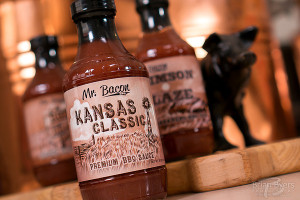 Mr. Bacon BBQ: One of our favorite places in Kansas is Lawrence, home to the University of Kansas and an all around fun, lively town …
Lawrence is located about 45 minutes west of metro Kansas City – it's a "must do" every time we're in KC. Being a college focused community, there's always events going on, whether it's live music, street fairs, or public gatherings. Chances are you'll see a local catering company, Mr. Bacon BBQ at many of these events, serving their fantastic barbecue highlighted by their three distinctive sauces …
We are especially partial to their Kansas Classic BBQ Sauce, a mild yet hearty sauce that's perfect with bbq pork sandwiches. Mr. Bacon makes two other sauces, a red sauce known as Rock Chalk and a hotter style known as Crimson Blaze …
You can buy these sauces, as well as Mr. Bacon rubs, individually or in mix and match three packs at their online store. A tasty gift from beautiful Lawrence, Kansas!
History of Kansas
Kansas Trivia and Fun Facts

1). Kansas is the largest wheat producing state in the country …

2). The shape of Kansas is perfectly rectangular, with the exception of the northeast border which is formed by the Missouri River …

3). Kansas became the 34th state in the Union when it was admitted in 1861 …

4). A person from Kansas is called a "Kansan" …

5). The state song of Kansas is "Home on the Range" …

6). The state's name is from a Native American word meaning "south wind" …

7). Pizza Hut, the famous pizza chain, opened their first location in Wichita …
We've Got A Lot More Kansas Made Products To Come, But In The Meantime, Tell Us About Your Favorite Kansas Products … Add Your Comments Below!
Visiting The Kansas State Capital City – Topeka
We recently completed a Midwest circle tour of sorts … the objective was to visit as many state capital cities as we could in a week's time, while giving ourselves enough breathing room to enjoy the cities and see some old favorites along the way. Our first stop was Des Moines, Iowa – then on to Omaha and Lincoln, Nebraska, and then south into Kansas for our 2nd ever visit to Topeka.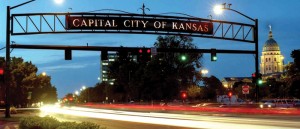 We hadn't been to Topeka in almost 20 years and vowed to get to know the city this time. We spent the better part of two days here and while it wasn't quite enough to see everything, we covered a lot of ground!
This is a cool small Midwestern city that often gets overlooked by those traveling through Kansas. It's only an hour due west of Kansas City and about 25 miles or so west of Lawrence, a fun town that's home to the University of Kansas. Topeka too is a college town – it's home to Washburn University – but it's better known as the heart of the Kansas state government.
Join us as we discover this welcoming city along the banks of the Kansas River … Topeka!
Topeka Overview
When we plotted out our one week sojourn, we discovered "all roads lead to Topeka". Well, maybe not exactly, but the city is quite easy to reach. As mentioned, it's only an hour from metro Kansas City. Des Moines is four hours away, Omaha and Lincoln Nebraska about 2 1/2 to 3 hours drive.
Topeka's name is interesting … it's from a Native American phrase roughly translating to "good place to dig potatoes"! We didn't seek out any potatoes here (although we found some great places to eat), but we did find a warm, friendly populace happy to offer helpful guidance and suggestions.
The city sits along the south bank of the Kansas River – the area immediately to the north is known as "NOTO" which stands for North Topeka, which is the area's primary arts district. With a population of just under 130,000, Topeka is large enough to have plenty to do yet small enough to be easy to get around.
More or less laid out on a standard grid, this capital city is simple to navigate – if you happen to make a wrong turn, don't worry, you're still probably 10 minutes of less from wherever you wanted to go.
As you might expect, this is a government town, and also a college town with the aforementioned Washburn University anchoring the city's College Hill neighborhood. Downtown is the government center and where the capitol building is located. The west side offers plenty of shopping and restaurants, along with the sprawling historic Gage Park and its anchor attractions. A 10 – 15 minute drive in any direction will put you right in the heart of the beautiful Kansas prairies …
For a city this size, Topeka has a surprisingly active food scene, which we'll touch upon below. Our choices lean toward local, independent, and historic … but you won't be disappointed if you're looking for just about any type of cuisine.
We were also impressed with the youth and vibrancy of the city. Farmers markets, art walks, and live music are common events. There's always something going on here and there's a palpable sense of community.
Let's take a look at some of the things to see and do in the capital city of Kansas …
What To See & Do In Topeka
Coming in to the city on I-70 from the east, the first landmark you'll notice is the Kansas State Capitol Building. It's located on 10th Street just off the interstate, and even if you're not really enamored with state capitol buildings, this one is a must see …
Completed in the late 1880's, this building recently underwent an extensive rehabilitation, now completed. You'll notice the gleaming dome atop the building, with a crowning bronze statue which was placed at the crest in 2002. This is the only state capitol center in the country that allows visitors to literally climb to the top of the dome … the experience is appropriately called the Dome Tour.
Given Monday through Friday several times a day, the Dome Tour is a one of kind experience. There are 296 steps leading from one of the building's upper levels taking you to the very top of the dome and a small outside observation deck. Tour participants walk single file up the somewhat steep and winding steps … there are no elevators, no bathrooms, and no rest areas. If you're in relatively decent shape and heights don't bother you, this is a fantastic experience!
Once you reach the top, you're rewarded with an expansive view of Topeka, along with close up views of the dome itself. Walking back down is almost as fun as walking up … there's a definite feeling of accomplishment!
If it's a nice day and you enjoy the outdoors, we recommend visiting the attractions at Gage Park, a 160 acre oasis a couple of miles west of the capitol complex on 10th Street. One of Topeka's largest parks, Gage Park was established in 1899 and is home to the charming Topeka Zoo and the renowned Reinisch Rose Garden. The garden is a peaceful respite any time of year, but especially stunning when the roses are in full bloom. The park itself is free and there's only a nominal admission charge to see the zoo …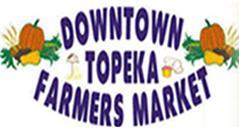 If you happen to be in town on a Saturday, check out the Downtown Topeka Farmers Market at 12th and Harrison. Here you'll experience first hand the bounty of Kansas farms, along with some interesting local vendors. The market is located directly behind the main judicial building and open from April through November …
For shopping, check out the neighborhood just north of downtown and the Kansas River … it's known as NOTO (which stands for North Topeka) and the name of the area is the NOTO Arts District. You'll find lots of galleries, local art, and independent shops here, and the area hosts lots of special events including art walks. Retail stores like 4 Girls Garage and Portico offers unique one of kind home accessories and decor you didn't know you couldn't do without!
Another area to check out is just north of the Washburn University campus. It's known as the College Hill neighborhood and it's home to shops, restaurants, and condos and townhomes. One of the city's oldest bars, Oscar's, is located here and it's a local hangout for anyone seeking a cold beer and good bar food.
Topeka Eats: Our Dining Recommendations
When we first visited Topeka way back in 1996 or so, one of the primary reasons was to visit a new brewpub called Blind Tiger. We seem to recall it was downtown and although it has moved to larger quarters on 37th Street, the Blind Tiger is now a Topeka mainstay. The name has an interesting back story … during Prohibition in the 1920's and early 1930's, operators of illegal taverns would display a stuffed animal tiger in the window of the establishment hiding the speakeasy. The stuffed (or blind) tiger signaled to passer by's that liquor was available …
These days, the Blind Tiger Brewery & Restaurant is a sprawling establishment housed on several levels and is one of the most popular spots in town. They make their own beer on site, the food is really good, and it's a friendly and lively place. We splurged on a Kansas City Strip steak here … fantastic!
And if you're a fan of interesting yet approachable beers, try Blind Tiger's flagship ales like County Seat Wheat and Tiger Paw IPA. They're the perfect antidote after a full day of sightseeing!
If you've followed our previous state capital city travelogues, you know we're always on the lookout for historic independent places. In Topeka, one of the best is Bobo's Drive In, a fun casual car hop service landmark about two miles west of the capitol complex on 10th Street. Steakburgers, onion rings, and milk shakes are the stars here, and Bobo's has been featured on The Travel Channel as well as being named one of the "8 Wonders of Kansas Cuisine".
This place has been around for over 60 years and it's easiest to just pull up and settle in – there's limited seating inside and it fills up pretty quickly. The perfect place for a truly Topeka lunch, Bobo's isn't fancy, but it's convenient, fast, and very good!
Another place we really enjoyed is also on 10th Street, just east of sprawling Gage Park. It's the Dutch Goose Sports Bar & Grill, which some might call a dive bar. It's really just a friendly neighborhood bar and grill that has been around for over 70 years doing what they do. Our burgers were terrific, the service was friendly, and the beer was nice and cold on a warm Kansas day!
Finally, if you're the sweet treat type (and who isn't!), check out the Iwig Dairy Store on Gage Boulevard across from the eastern border of Gage Park. Stop in for creamy fresh ice cream and other dairy treats. Iwig usually offers a special milk flavor of the month … when we were there it was Root Beer Milk, which tasted just like a root beer float. The perfect nightcap!
Summary and Learn More About Topeka
We were so glad to get back to Topeka and we hope we've given you a flavor of this friendly city. This is a great place to spend the night before heading on to Kansas City to the east or Wichita to the south or any other Kansas destination for that matter. Give yourself at least one full day here, and more if you really want to dig in and get to know the capital of Kansas.
Topeka was recently feted by Kiplinger Magazine as one of the Top 10 Best Cities for the Next Decade – and we can see why. The city is easy to get around, you're within an hour's drive from Kansas City, there's a thriving arts scene here, and so much more …
We'd definitely stop again our next time through The Sunflower State!
For more information and details about Topeka, be sure to check out their official visitor's site, Visit Topeka. Thanks for joining us!