Made In Illinois Quick Facts
See Our "Visiting Springfield" Travelogue … Scroll Down
This Post is about Made in Illinois Gifts and Specialty Illinois Products
Want To See Your Business / Products On Our Made In Illinois Page?
Visit "Advertise With Us"!
FEATURED MADE IN

ILLINOIS

BUSINESS

ES
The Witty Farmer:: So, you're already a published author, successful farmer, scientist, model, and actress … what do you do next?
Open your own internet based business, of course!
That's exactly what Jenny Sauer of Winchester, IL (just southwest of Springfield) has done. This delightful Illinoisan, who already owns a long list of accomplishments in her young career, is now bringing a sense of whimsy and fashion to traditional work wear, for both guys and gals …
Jenny's new online venture is featured at The Witty Farmer Etsy Shop, which creatively showcases her sense of fun and fashion. The shop features clever one of a kind iron on and self stick patches for practical and stylish use. She recently introduced a "farm centric" line of apparel for women, men, and children of America's hard working farm families – check out the good looking (and very Witty!) "GMO Survivor" shirt shown. It's one of many designs capturing the spirit of the American farmer …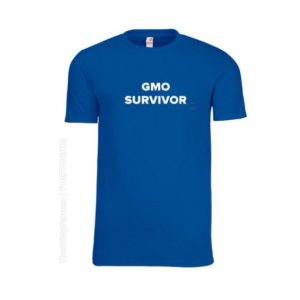 A hardworking Illinois farmer by trade, Jenny hatched the idea with the help of her mom, an accomplished award winning quilter. Discovering a rip in her work coveralls, Jenny used some of her mother's quilting fabric to create a custom designed patch. Possessing a sense of style honed and developed from years of modeling, Jenny realized she was on to something – clothing patches needn't be dull, drab, or boring …
With the creative wheels in motion, the business idea was born. The Witty Farmer's Etsy store now features a selection of over three dozen (and growing) designs. And these patches aren't only for covering up holes in your clothing! Purchase one or more to adorn any of your work clothes or other garments for a fun, customized look. We love the family farm themed designs, like the colorful walking chicken shown …
Each patch is crafted from ultra durable quilting fabric and will last for years. See Jenny's beautifully designed totes and carrying bags too! No matter your sense of fashion, there's a design you'll absolutely love. Check out The Witty Farmer Etsy Shop, linked above, to see all the current offerings …
Made in Illinois – these beautiful patches and apparel make a colorful, practical gift for anyone on your list …
Hot Sauce – Butch's Pizza: We love shopping at small specialty markets to discover locally made products … there are so many great products made by family owned businesses you won't find at large supermarkets and chain stores.
At the wonderful Pinnon's Market in Rockford, we purchased a bottle of Butch's Pizza Hot Sauce on a whim. We love it and we think you should know about it!
First, a brief introduction. Butch's Pizza is a family owned pizza production company in the Peoria area. They've been around since 1982 and are beloved by Illinoisans for their frozen pizza, which you'll find in retail markets across the state, including Pinnon's …
What caught our eye about the hot sauce is the label, which notes it is "sweet with a little heat". A combination hot sauce and marinade, this versatile gem gets its heat from chopped jalapeno peppers and cayenne pepper. We'd describe the consistency similar to French dressing – not thin and watery but not too thick.
This versatile hot sauce is perfect to dress up sandwiches, in casseroles, stews, salads, and more. And yes, it goes great atop a frozen Butch's Pizza! Just drizzle some atop the pizza either before placing in the oven or after cooking …
We contacted Butch's Pizza to see if the hot sauce is sold online, and they've told us they accept orders in quantities of five bottles via check, money order, or Pay Pal. Our suggestion is to reach out via the Butch's Pizza Facebook page and they'll help you with an order. Tell them you found out about it on State Gifts USA!
We're proud to tell you about great Made in Illinois products like this really good hot sauce from Butch's Pizza – you'll love it!
MADE IN ILLINOIS BARBECUE
Pitty Que: Saturday afternoons are the perfect time to get out into the community … we love to shop local small businesses and are especially happy to learn of new products on the market, especially those aligning themselves with helping animals.
Recently on a visit to the wonderful Sages Meat Market in Oswego, a far western Chicago suburb, we picked up a bottle of Pitty Que Barbecue Sauce after hearing about it in the local media. As you can see by their appealing logo, the owners of Pitty Que are dog lovers, especially pit bulls …
Seeing as some of our favorite neighborhood dog friends are pit bulls, we were happy to buy a bottle … it's excellent! Pair it with some of Sages great burgers or anything else you create in your own kitchen or on your grill.
Based in Westmont, Pitty Que makes two varieties of BBQ Sauce, Original and Spicy. We bought the Original, which has a touch of sweetness and a small flicker of heat. You'll love it! The Spicy variety is a little thinner than the Original and as the name implies, is more heat-forward for those who enjoy more of a kick …
Best of all, Pitty Que donates 10% of their sales to a rotating series of local animal welfare organizations. Visit their website, linked above, and check out their online store if you're not located in Chicago's suburbs. Also available are Pork & Rib Rub, Poultry & Chicken Rub, a Pitty Que Party Pack, and some good looking t-shirts …
Hats off to Pitty Que for making great sauces and helping the animals! Made in Illinois …
Uncle Joe's Barbecue: Ina, IL is a small rural town in the southern part of the state, off Interstate 57 on the east side of beautiful Rend Lake. You might not know it, but this is barbecue country, with influences of nearby western Kentucky but with a style all its own …
Ina is the home of Uncle Joe's Barbecue, a catering and deli outfit that's also well known for their tangy sauces and rubs. We had the occasion to buy some recently in central Illinois and wanted to help spread the word. Their "Sweet Smoke" sauce (pictured) is fantastic!
We love trying different barbecue sauces and enjoy those that are a bit smoky with a touch of sweet. Uncle Joe's is on point and if you're a fan of great barbecue (and really, who isn't?), do yourself a favor and get hold of a bottle or two …
At the Uncle Joe's website you find the entire selection of sauces and rubs, ready to be shipped right to your door. Original, Sweet Smoke, and Tangy BBQ are three of the best sellers. There's also a few unique barbecue sauces to try, like Sweet Mustard and Red Sauce, a versatile sauce made with local wine (it's also Illinois wine country down in these parts) …
Uncle Joe's … a proud addition to the growing Illinois barbecue scene!
Meat Smack BBQ Sauces & Rub: If you're a fan of great barbecue, you know about some of the United States barbecue meccas. Kansas City, Memphis, Texas Hill Country, and the Carolinas come to mind … but Illinois?
The BBQ scene in Illinois has been growing by leaps and bounds in recent years. Always known as a meat centric city, the Chicago area leads the way with bold new pit masters creating fantastic sauces and rubs rivaling any you'll find in traditional barbecue capitals …
One we discovered recently is Meat Smack BBQ, a growing young company producing world class sauces that'll make you sit up and take notice. What makes Meat Smack different is what you won't find in their sauces … no Liquid Smoke, no high fructose corn syrup, and no artificial flavors …
Two of their sauces you'll want to try are Original Meat Smack, featuring single malt scotch whiskey and a blend of 13 herbs and spices. Also, check out Raz Chipotle, a sweet and spicy offering with premium chipotle powder and tangy raspberry …
You can buy Meat Smack sauces and rub online or click on the "In Stores" tab at their home page to find it locally …
We're so pleased to see the great state of Illinois making its mark on the barbecue world!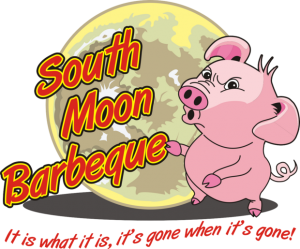 South Moon Barbecue: Located on Route 30 west of Naperville and just southeast of DeKalb, Hinckley is a typical northern Illinois small town. We travel through it a few times yearly on our way out to DeKalb, and even though Hinckley is home to just over 2,000 people, it's known for a handful of welcoming restaurants right on the main drag …
One of them is South Moon BBQ, a terrific barbecue joint that seems to call our name every time passing through town. It's on the north side of Route 30 as you're traveling west, but if you don't see it, roll down the windows and chances are great you'll catch the aroma of slow smoked pork, brisket, and more.
The pulled pork sandwiches rival those of any famous bbq spot, and they sell a sandwich called "The Steve" which consists of pulled pork, brisket, and a bratwurst piled into a bun. Quite a sandwich – fantastic!
Equally of note are South Moon BBQ's sauces, which you can buy at their website's online store. We love their Sweet Heat and Bad Ass Brat Sauce in particular … if you've ever had a barbecue craving, you know what we mean!
Click through to their site to learn more about South Moon BBQ and order some of their great sauces online as a tasty gift from northern Illinois. Better still, drive through Hinckley and make it a point to stop in!
17th Street Barbecue: Illinois isn't known as one of the country's barbecue capitals like North Carolina, Texas, Memphis, and Kansas City. We do have some really good barbecue joints here though. Many are hybrids of regional styles, incorporating a bit of each into their specialties.
Some other Illinois bbq places, however, define barbecue as their own, without any regional labels. Such is the case with 17th Street Barbecue, located in downstate Murphysboro. Murphysboro is in the far southern section of Illinois, not far from Southern Illinois University in Carbondale and the Shawnee National Forest. They have a second location just off Interstate 57 in Marion in case you're traveling that route north-south or vice versa …
What makes 17th Street BBQ special is how they smoke their meat. Everything is done over apple and cherry wood versus the traditional hickory. The wood smoke, of course, is what gives barbecued meats their distinct flavor, and apple and cherry wood provide a slightly "softer" edge with a hint of fruit … it's fair to say the ribs from here, as one example, are unlike any you've tried!
Recently, 17th Street began offering their barbecue for sale online. You can order their sauce and rub, which is known as "Magic Dust" and is legendary in southern Illinois. Pictured is "The Feast", which includes sauce, two racks of ribs, two pounds of pulled pork, 1/2 gallon of pit beans, and Magic Dust.
Know a barbecue lover in your life? Introduce them to 17th Street BBQ … they'll thank you!
MADE IN ILLINOIS LOCAL ART
Wolf Tracks Pottery: We love featuring local pottery businesses here at State Gifts USA as it's so rewarding to see the inspiration behind artistic creativity …
Recently at a local art event, we became acquainted with Wolf Tracks Pottery, a small Illinois business owned and operated by talented pottery artist Marybeth Otte. Marybeth draws her inspiration from life's various journeys, and her "perfectly imperfect" pottery reflects all life has to offer …
As you'll see at her online shop and gallery, Wolf Tracks Pottery features unique and functional hand built pottery using real plant material, vintage lace, and various antique knick knacks for that special touch. Each piece reflects not only the artist's journey through life, but those of us all …
Based in Marseilles, IL Marybeth travels to various art shows to showcase her work. Her upcoming schedule (and retail availability) is accessible at the "Art Shows" tab at her website, linked above. You can also buy directly online via the Wolf Tracks Pottery online shop …
Illinois inspiration and creativity at its finest!
Cynthia Linnabary Art: Cynthia is an artist hailing from Roscoe, IL a small town not far from Rockford near the Illinois – Wisconsin border. We encountered Cynthia's work at a local Naperville art fair – she works in clay, acrylic, oils, and watercolor and her creations are one of a kind!
Primarily self taught, Cynthia draws her inspiration from her Midwest surroundings and moves seamlessly in different artistic mediums. She uses clay to interpret nature in a three dimensional format, and watercolor to highlight the varying hues of the world around her.
Her work is owned by private collectors across the United States and Europe and can be seen displayed in various galleries in Illinois and Wisconsin. You can see individual examples of Cynthia's work like the acrylic on canvas shown at her website, where you can also purchase selected pieces.
Visit Cynthia's online gallery to see her latest creations!
MADE IN ILLINOIS GIFTS
The Barking Spot Bakery & Boutique: Local holiday markets are treasure troves for wonderful specialty goods from some of the area's finest small businesses. Recently at our local Naperville holiday market, we discovered a local pet bakery with a unique business model …
The Barking Spot Bakery & Boutique is based in St. Charles, a far western suburb of Chicago, but their business is primarily "on wheels". They're a family owned mobile pet bakery that brings their bakery cart to local markets and events, much to the delight of pet owners and their four legged friends …
Operated on the belief that our pets should be treated as well as we treat ourselves (or better!), the bakery creates and sources treats made with only human grade ingredients. Your furry friends will notice the difference and thank you for your thoughtfulness …
Visit The Barking Spot Bakery & Boutique website, linked above, to see all the specialty treats available. You'll find items like the adorable paw print cookies (shown) to mini donuts, birthday bones, peanut butter cannolis, and even puppy pizza. Cat treats too …
If your dog has special dietary needs, the bakery has them covered – grain free, wheat free, and soy free treats are available. All frostings are either carob or yogurt and your best dog friend will love them!
If you live locally, The Barking Spot Bakery & Boutique can create and deliver specialized gift baskets … check the website for details.
Good stuff from St. Charles for your four legged friends!
Ballpark Blueprints: Here's something really cool for the sports fan on your list from this Naperville, IL business …
They're Ballpark Blueprints and they're all about the art of sports architecture. The company creates drawings – blueprints if you will – of famous ballparks, stadiums, venues, and golf courses – that look like an actual blueprint of the facility.
You won't be able to actually build a replica of your favorite sports team's home using these blueprints, but they'll make a great conversation piece hung up on your wall!
Madison Square Garden, Dodger Stadium, Augusta National Golf Club, and dozens of others are chronicled in these classic drawings …
Click through to their website to see the entire collection – a unique and eye catching gift idea!
Serious Lip Balm: From Jacksonville, a small Illinois city just west of Springfield, comes this vibrant and creative new business that's serious about keeping your lips moisturized and very kissable … Serious Lip Balm …
Featuring a wide variety of lip balms made with natural ingredients, this small business offers a wonderful selection of lip balm flavors that'll stand up to the harshest winds and weather conditions … you know, the things that dry out and crack your luscious lips!
These one of a kind lip balms are scented, not flavored, so your lips benefit from the natural ingredients within … beeswax, sweet almond oil, shea butter, and lanolin – nothing artificial or hard to pronounce. There's a continually expanding array of scents available (50+), including Apple Cider, Bubble Gum, Chardonnay, Cherry Almond, Mimosa, Sangria, Sweet Strawberry, and many more …
Guaranteed to please, Serious Lip Balms are available directly at their website … click on the "Shop" tab to see the entire selection. Be sure to check out the attractive themed "bundles", which make perfect special occasion gifts or as a personal gift for someone special.
Custom orders and wholesale opportunities are available as well – click through to the Serious Lip Balm website (linked above) to discover more …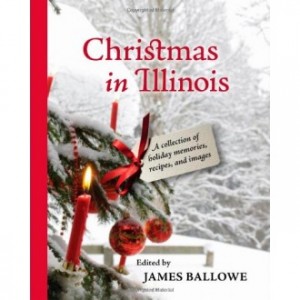 Christmas In Illinois: The Chicago Botanical Garden is one of the most visited and respected gardens in the Midwest, if not the country. It's a popular spot for hiking, biking, birding, or simply relaxing while strolling amidst the beautiful gardens. A four season destination, the Garden is also known for their conservation efforts across many levels …
We recently visited Online Garden Shop and noticed a newly released book … it's titled "Christmas In Illinois" and it's a collection of short rememberances of the holidays by some of the state's best known residents from the past up to the current day.
A coffee table style book that will be a most welcomed gift to any Illinois resident, "Christmas In Illinois" explores holiday traditions throughout the state, from large cities to small towns. Many holiday recipes are also included, and the photography is spectacular …
Learn more about this book at the Botanic Garden Online Shop, linked above …
Urban Wood Goods: We love stories about finding your passion and purpose, and that's exactly what led former art teacher Erin True to a new venture. After relocating to the Chicago area, she was unable to find a suitable teaching position and became inspired by an article about recycling and re-purposing. Erin visited a barn deconstruction site to pick up some reclaimed wood to make a bench for her home …
A spark within was ignited and it led Erin to co-found her now very successful company, Urban Wood Goods. Based in Gurnee, the company re-uses old growth lumber from homes & buildings to create wood furniture for your living space, office, or business. "Old growth" lumber refers to wood harvested in the late 1800's and early 1900's. This wood offers a distinctive story of its own and is harder, stronger, and of a higher quality than standard lumber.
Chairs, bar stools, benches, tables, and desks are just come of the items crafted in the company's 12,000+ square foot facility north of Chicago. They have a showroom in the city (visit their site for the location) where you can view some of their recent projects or discuss custom work. Even if you don't live near northern Illinois, Urban Wood Goods can ship furniture directly to your door. The work is of magnificent quality and for many reasons, re-using old wood is the right thing to do!
Check out their site to see the latest creations from this innovative business …
Donna Sauers Designs: We discovered this talented Western Springs artist at a recent art show here in Naperville – proving yet again that local art shows are one of the best ways to find unique and beautiful gifts!
Donna has become an expert working with glass and designing it into colorful works that really display your sense of style. She approaches her jewelry designs just as a painter approaches a canvas, incorporating shape, depth, and light. From her local studio in suburban Chicago, Donna creates necklaces, bracelets, earrings, toggles, and more …
One of the most fun features of the Donna Sauers Designs website is the ability to browse by color. You'll love the vibrant palettes and nuances in the eye catching designs! You can also shop by style, and there's a special section for gift ideas in case you need a little extra inspiration …
Handmade jewelry is a sure to be appreciated gift for anyone on your lest – it's perfect for birthdays, anniversaries, special occasions, and holiday exchanges. Plus, you're helping encourage and support talented local American artists! Click through to Donna's site to see all her beautiful creations …
Gretta's Goats Goat Milk Soap: One of the best places to find great local products is your area's farmers market, and we're not just referring to fresh produce. These markets also feature small local businesses making artisan hand crafted products appealing to anyone who enjoys shopping locally …
We met one such small business at a recent downtown Naperville pop up market. It's a clever idea coordinated by local businesses who gather and set up their wares for a weekend in a vacant storefront. Vendors from the immediate area and beyond gather to showcase their products to the busy downtown Naperville foot traffic. One of the featured vendors at the most recent event was Gretta's Goats Goat Milk Soap, based in Pecatonica in northern Illinois …
Goat's milk soap is very beneficial for you … goat's milk offers significant vital nutrients which are absorbed by your skin. Gretta's goats, who you can meet on her website, graze on an organic farm and are milked twice daily during the spring and summer. The milk is the primary ingredient in the soaps, which contain no artificial coloring or ingredients you'll find in mass produced soaps. Check Gretta's website for all the different styles and scents available …
We particularly like one of Gretta's newest soaps made with Two Hearted Ale. While it's not specifically labeled as a shampoo bar, that's what we use it for and it leaves our hair squeaky clean, soft, and manageable (and you can't beat that!). At the most recent pop up market, Gretta shared that she now offers a goat milk based laundry detergent. It deep cleans your clothes with just one scoop and leaves them smelling great without any harsh chemicals …
Also, plans are afoot for a new creamery at the farm with the goal of producing a line of goat milk cheese. Gretta and her husband are in the formative stages of the project, so stay connected via her website. We can't wait until it becomes a reality!
Gretta's Goats has been featured by Oprah.com and is available in many Crate and Barrel stores as well as online. These soaps are ideal for everyone, including children and those with sensitive skin. A great gift idea from northern Illinois!
Candle Crest: We love traveling around our home state of Illinois … just like all the other states, there's always something interesting to see, do, & discover. The key, in our estimation, is always looking for the positives in an area and enjoying what makes a city or town unique …
Recently, we spent some time in Rockford for our first visit in a few years. We were impressed – the city is spiffed up and the downtown Rock River area is a wonderful place to spend a few hours or more. There's more green space and world class gardens here to keep you busy for days! The city also boasts a number of appealing independent shops, like Candle Crest on 20th Street. This small company hand pours 100% soy wax candles and produces an attractive product line of travel tin candles, natural bath & body goods, pet odor eliminators, candle gift sets, and a lot more.
One locally focused item that particularly caught our eye is their Rockford Candle, pictured. The candle was developed in response to a magazine article demeaning the city, which struck a nerve to all who are rightfully proud of the community. Appropriately, the candle's scent is termed "Positivity", which offers an aromatic base of vanilla, sandalwood, and fresh fruit. Candle Crest has partnered with other local businesses to bring visibility to the candle, and it's sold all over the city. Even if you know nothing about Rockford, buy one at their online store – it smells great!
Check out all of Candle Crest's products by clicking through to their website. And should your travels take you to northern Illinois, do like we did and spend some time in The City of Gardens!
Teru Amaro Jewelry: One of the aspects about owning State Gifts USA we like best is telling you about small businesses whose products solve problems. In the case of jewelry designer Dana D'Angelo of Aurora, IL, her beautiful rings solve a particular problem for my wife Laura, so we're pleased to include her small business here on our Made in Illinois page …
Dana's company Teru Amaro Jewelry creates a line of exquisite yet approachable hand made accessories like rings, bracelets, earrings, necklaces, and more. Each piece is inspired by the desire to allow the wearer to express their personal style in a unique manner. The detail of the jewelry is remarkable, and yet the collection is wonderfully affordable!
My wife's experience with their rings (shown in picture) dates back several years. She bought a few at one of our local merchants and grew to love them as they offer a slight "flex" – they easily fit fingers that become swollen from repetitive motion issues. After the local store sadly went out of business, Laura did some digging and found Dana's company is located just a few miles away from us. And better still for our readers, they sell online!
The rings are made with Swarovski crystals and feature intricate designs. Laura indicates they're extremely comfortable, highlight any outfit from casual to dressy, and are certain to attract compliments!
Click through to the Teru Amaro website and see their entire collection for yourself. They're available at boutiques around the country (there's a list at the site) and every piece is hand made. A wonderful gift for yourself or for someone special on your list …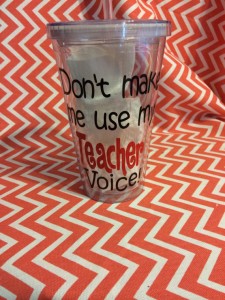 Roxy's Shoppe: If you're looking for some really cool unique handmade personalized gifts, we highly recommend the Etsy shop of a young lady we know, Kati Bevering. Kati has a real talent for creating wedding favors, shower gifts, inscribed wine glasses, pet related items, and so much more …
You'll see what we mean when you click through to her site, Roxy's Shoppe, where you'll see literally hundreds of items featuring Kati's artistic talents. We've known her for years – she works part time at one of our local establishments in downtown Naperville and she's one of the hardest working dedicated people you'll ever meet …
We bought a personalized serving plate for a holiday party from Kati and it was a big hit! Be sure to check out the selection of tumblers, like the one shown. A perfect gift idea for anyone on your list, and everything is very affordable as well …
Click through to Kati's shop to see all she's doing. Tell her Jim & Laura sent you!
1803 Candles: Waterman, IL is a small town about an hour west of Chicago along historic Route 30. It's about 12 miles south of DeKalb, home to my alma mater, Northern Illinois University. A quiet local community, Waterman is the home of 1803 Candles, a creator of soy wax jar candles, botanicals, room sprays, and handmade soaps.
We found out about 1803 Candles from a local apple orchard and farm stand in Waterman. It's appropriate to find soy candles in Illinois, since we are one of the largest producers of soybeans in America. Soy candles burn cleaner and longer than traditional candles, and most importantly leave your walls and curtains free from soot.
Jar candles make great gifts, especially in the fragrant scents made by 1803 like the Pumpkin Cornbread candle shown. You'll be amazed at all the creative scents available … over 80 at last count!
Check out the 1803 Candles website to see their beautiful candles, lavender soaps, and other products for you and your home!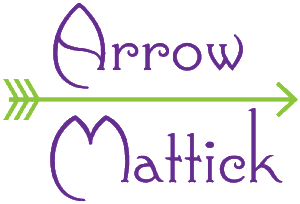 Arrow Mattick: This northern Illinois based small company is owned and operated by members of the Mattick family (hence the name) and produces handmade soaps, wickless soy candles, scented botanicals, and more. We were introduced to their products at a recent vendor showcase and shopping event here in Naperville and picked up a few of their natural soaps – we loved them, so here they are!
Arrow Mattick creates several styles of soap – Goat Milk, 85% Organic, Nearly Natural, and All Natural. The Nearly Natural line is so named because everything is natural with the exception of the soap's scents. The All Natural line features scents naturally found in nature, like lavender, bay rum, lemongrass, and more …
We heartily recommend Arrow Mattick's goat milk soaps – they are wonderful for your skin as well as long lasting. Their lavender oatmeal bar is a real treat!
Click through to the Arrow Mattick site to see all their soaps, candles, and related products. A really nice gift from the northern section of Illinois!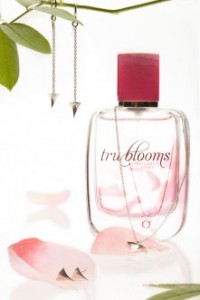 Tru Blooms Perfume: Tru Blooms is a one of a kind perfume with a Chicago inspiration and influence …
The scent is created from flowers grown in the urban gardens of Chicago and released in a yearly limited edition that is completely unique and will never be repeated …
The perfect gift for the woman who holds Chicago near and dear to her heart!
You can find Tru Blooms in select specialty stores in the Chicago area, or you can order it online from Tru Bloom's online store.
This year's edition has a beautiful floral scent with citrus undertones … a sure to be appreciated reminder of the sparkle of the Windy City …
MADE IN ILLINOIS SPECIALTY FOODS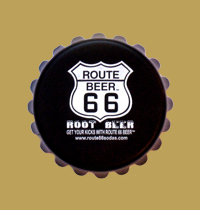 Route 66 Sodas: If you're unfamiliar with the story of the iconic U.S. Route 66, here's a quick history lesson … this highway stretched from Chicago to Santa Monica, CA and was opened in 1926. The entire length of the highway was over 2400 miles and the road traveled through Illinois, Missouri, Kansas, Oklahoma, Texas, New Mexico, Arizona, and California.
Along the way, thousands of small businesses sprung up to meet traveler's needs. Some are still in existence today, even though the road was officially decommissioned in 1985. Today, parts of the original highway still exist and many are preserved and designated Historic Route 66. Known as the "Mother Road" Route 66 still captivates visitors, as over 1/2 million travelers explore the road every year …
Among the products that celebrate the road's history are Route 66 Sodas, based in Mokena, IL. It's more than appropriate Route 66 Sodas are made in The Prairie State since Illinois is the origin of Route 66 … where it all began. Packaged in handsome retro style bottles, these sodas are available along most stretches of the original route in restaurant gift shops, convenience stores, and gas stations …
Flavors include root beer, orange, lime, cream soda, and black cherry. Check out their new grape variety too! You can buy Route 66 Sodas online by the case, as well as pick up some cool Route 66 Soda logo swag! Check their website for details …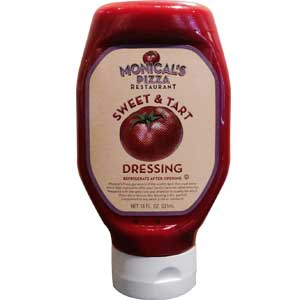 Monical's Famous Sweet & Tart: Monical's is a central Illinois and central Indiana small pizza restaurant chain that serves one of the best thin crust pizzas outside of Chicago. A friendly staff awaits you at any of their locations – we've stopped in many a time when traveling downstate over the years …
As much as we like their pizza, we've been drawn in recent years to their Grilled Chicken Pecan Salad served with their special house dressing. The dressing is known as Monical's Famous Sweet & Tart, and it's available in a regular and light version. It's kind of like a cross between a vinaigrette and French dressing, and after visiting, we always find ourselves craving it for salads at home.
We recently noticed Monical's sells it online at their website, and if you like a really good salad dressing you can also use as a dipping or wing sauce, try Famous Sweet & Tart!
Click on the "Shop" tab at the Monical's website and you'll see it there. Good stuff from central Illinois!
Gramp's Gourmet Foods: Scales Mound, IL is a small hamlet in the far northwestern part of the state, just a few minutes from historic Galena. Recently on a weekend getaway to nearby Dubuque, IA and southern Wisconsin, we stopped at a local grocery store near Galena to pick up a few items. We discovered a few products from this small company owned and operated by Bill and Janet Brickner of Scales Mound and are pleased to tell you about them …
The company is Gramp's Gourmet Foods and they make a line of pickled products and a sweet/hot mustard that's awfully good! What caught our eye is one of our all time favorites, pickled beets. Gramp's also turns out Sweet & Sour Picles, Sour Dills, and a delicious "Apple Pie In A Jar" which is perfect for dessert served hot or cold.
The company has been in business since 2005 and it's a true family affair … son Bryan and daughter Bette are involved with making sure everything runs smoothly. If you're not near northwestern Illinois, you can order any of the Gramp's Gourmet Food products directly at their website. Gift boxes are available too!
Click through to see everything they're doing and enoy the agricultural bounty of Illinois!
Mess Hall Cocktail Company: We're very pleased to introduce you to this small specialty company owned and operated by Marianne and Hans Sundquist. Marianne, a chef, and Hans, an artist & designer, appreciate fine cocktails but found themselves disappointed in the cherries served as a garnish. Living in Illinois and surrounded by the great Midwest cherry regions, they sought out to create their own …
The end result is the Mess Hall Cocktail Co., producers of the finest cocktail cherries you'll ever experience. Unlike the artificially flavored maraschinos, these are natural cherries sourced fresh from Midwestern farms and preserved with an enticing array of natural ingredients. Should you be lucky enough to enjoy them, you'll notice notes of bourbon, star anise, vanilla, cinnamon, and more. You'll never go back to bottled grocery store cherries again!
You can find Mess Hall Cocktail Co. cherries at selected markets and fine establishments throughout the country (there's an updated list at their site), and you can also purchase them via their online store.
We love creative culinary minds doing unique things with nature's bounty and natural ingredients, and this small company certainly fits the bill! Click through to learn more and to order …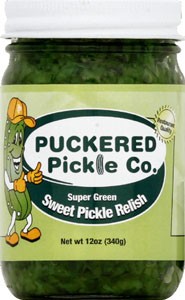 Puckered Pickle Company: We're pleased to introduce you to a company we're quite familiar with … we've seen & enjoyed their products around the Chicago area for years …
Puckered Pickle, as you might surmise, is famous for their line of pickles, including Crunchy (or Spicy) Deli Spears as well as Crunchy Deli Dills. But they're also well known and beloved for their family of gourmet relishes and toppings …
If you're from The Windy City, you know that neon green sweet pickle relish is a "must" on a Chicago style hot dog. We've had a few in our day, and in our estimation the best you can buy is Puckered Pickle Super Green Sweet Pickle Relish (pictured). Years ago, we used to call it piccalilli. Now most everyone refers to it as sweet pickle relish, but it's the same great stuff! Use it along with their sport peppers to make the best hot dog in the world! And for a use you probably haven't considered, mix a spoonful of the Super Green Relish with some good mayonnaise, a few turns of freshly ground pepper and a dose of hot sauce, and you've got a fantastic tartar sauce, as good or better than any you'd buy in a jar …
You'll find Puckered Pickle products all across the country, as well as at their online store. Click through to their site to see all their other products like giardiniera, sport peppers, and more, and have them delivered right to your doorstep. Take it from a native – it's the true flavor of Chicago!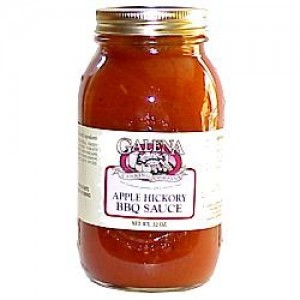 Galena Canning Company: One of our favorite Illinois weekend destinations is Galena, a small historic town in the northwest corner of the state. It's a haven for spectacular scenery and eclectic independent shops lining the streets. A great place to relax and unwind, Galena is especially beautiful in the autumn, when the trees are ablaze with color …
When in town, be sure to stop at the retail shop of the Galena Canning Company on Main Street. This beloved Galena institution produces a wide variety of fresh sauces, mustards, jams, syrups, relishes, and much more.
Starting out many years ago by selling at the local farmers market, the company has grown and evolved into a national presence. You'll find their products in many states across the country at specialty food shops, and they've even filled orders for The White House!
We are particularly fond of their Apple Hickory BBQ Sauce (shown), which we enjoy often. Thick, tangy, and sweet, this sauce is perfect on burgers or any type of burger. We love it for dipping french fries too!
Check out Galena Canning's entire product line at their website. They'll ship right to your door …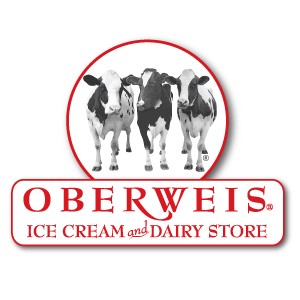 Oberweis Dairy: If you've ever spent time in Chicago's western suburbs, you know about Oberweis Dairy. Founded in Aurora decades ago, Oberweis has always been known for their fresh milk – you see delivery trucks in these parts of Chicagoland still delivering milk to residents …
In the early 50's, the company began establishing Dairy Stores where not only could one buy milk, but premium Oberweis Ice Cream as well. A special summer time treat is biking or walking over to the nearest Dairy Store for a cone or cup of one their rich, buttery ice cream flavors (we love the strawberry!) …
Oberweis Dairy is well known outside of this area as well. Chicago area residents love to talk about all the great things made in their home town! And so, Oberweis has begun shipping ice cream nationwide via two day delivery. Pints and quarts of any of their flavors are securely packed in shipping ice, guaranteed to arrive anywhere in the U.S. ready to eat or pop into your freezer!
Visit their website and click on the "Nationwide Ice Cream Shipping" tab for all the details …
West Loop Salumi: The near west side of Chicago, particularly West Randolph Street, has long been known as a center for wholesale meat and produce operations – it's where my father got his start in the meat business sixty years ago. It's now also a thriving specialty restaurant area – some of the city's most prominent dining destinations are here, along with many food specialty companies …
One of the latter is a newcomer, West Loop Salumi, founded in 2013 as the city's first USDA salumeria. This growing young company serves the artisan salami and charcuterie niche, creating specialty aged meats that has the foodie press sitting up and taking notice …
At their website, you'll see several of the delicious creations that harken back to traditional Italian specialty meats like Soppressata and Tartufo. If you're looking for the ultimate gift for someone who appreciates fine meats, look at their Party Gift Boxes and Sampler Boxes. They're impressive and represent the fine traditions of The Windy City very proudly!
Click through to learn more about this innovative outfit and to order directly online …
Sucker Punch Gourmet: One of our favorite guilty pleasures is strolling around grocery stores and specialty markets looking for new interesting local products. Recently, we found a Spicy Gourmet Bloody Mary Mix from a cool Chicago company called Sucker Punch Gourmet, so here they are!
We're proud to introduce them to you because their products are really good! Currently, they're creating three products … the aforementioned Bloody Mary Mix, Small Batch Pickles, and Spicy Gourmet Ketchup. The pickles contain only natural ingredients and offer a multi layered flavor profile. They start out with the traditional dill and sweet flavor and then you get a nice blast of garlic and spice … I guess that's why it's called Sucker Punch!
The Spicy Gourmet Ketchup works really well with oven roasted potatoes – it's got the traditional slightly sweet ketchup taste followed by spicy goodness. And if you like a spicy, but not overwhelmingly spicy Bloody Mary, try theirs. We like serving the mix chilled without ice so we can taste the full, rich flavors. We actually make Bourbon Mary's (using bourbon instead of vodka) and they turn out wonderfully well with the Sucker Punch Mix. It's great when served just like tomato juice too …
Sucker Punch Gourmet products are available all around Chicagoland (there's a list of stores on their website) and they're branching out beyond too. You can order any of their individual products or the Three Pack Gift Set (shown) – an ideal holiday season (or any season) gift!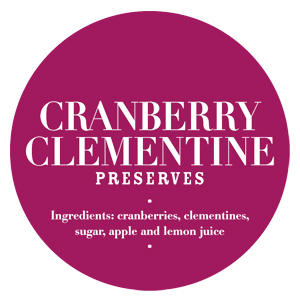 Rare Bird Preserves: Based in River Forest, a near western suburb of Chicago, Rare Bird Preserves offers a line of artisanal small batch preserves made with local and sustainably grown fruit. Founder Elizabeth Madden uses the traditional copper pot method of creating richly flavored preserves with fresh seasonal fruit, herbs, and distinctive ingredients.
The Rare Bird Preserves varieties includes seasonal specialties like Cranberry Clementine for winter, Lemon Blueberry for summer, and Apple Caramel for fall. Flavors are made in accordance with fresh fruit availability to ensure the utmost flavor profile and may not be available all year around. Curds like Blackberry Lime and Meyer Lemon are offered, as well as Chocolate Raspberry and Chocolate Blueberry Fruit Spreads …
These signature preserves can be found at a growing number of specialty stores in the greater Chicago area and beyond, in addition to their online store which is linked at their site. A complete list of retailers and restaurants carrying and serving the products is also available. Click through to see all of their latest flavor creations!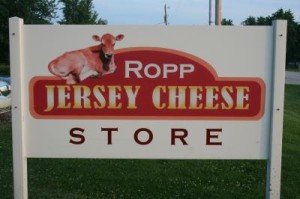 Ropp Jersey Cheese: Don't let the name "Jersey" fool you – this is definitely Illinois made cheese! The term Jersey refers to a breed of cow you've probably seen before. They're a handsome butterscotch color and yield a much creamier milk …
Ropp Cheese is located in downstate Normal, IL and their primary focus is different varieties of cheddar. At the Ropp Cheese website, you'll see what we mean – there are fruit cheddars, wine cheddars, veggie cheddars, and more …
We've stopped here several times on our way back home from St. Louis and there's a reason why we continue to do so – their cheese is outstanding! You can buy by the pound or in convenient gift boxes – a really nice gift direct from central Illinois!

Eckert's Country Store and Farms: Eckert's has a long history in Belleville, IL. Their area farm was established in the 1830's and has been continuously run by generations of the Eckert family ever since. Starting with a simple roadside stand in the early 1900's, they are now the largest pick-your-own operation in the United States …
With two other locations in downstate Illinois, Eckert's has become a full fledged family entertainment center beyond their famous fruit orchards. Their Belleville location is a popular destination for summer concerts, annual events, festivals, and the Eckert's Country Store and Restaurant.
At the Eckert's website, you can follow the progress of crops at their three locations, as well as order some of their farm fresh creations for yourself or as a gift. The online store features country favorites like jams and jellies, fruit butters, and bakery items. Their peanut coffee cake is a one of a kind treat!
Click through to the Eckert's website and catch up with all they're doing … an Illinois tradition!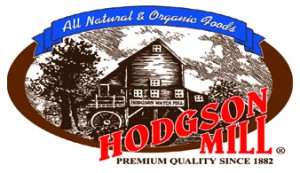 Hodgson Mill: Effingham, IL is often referred to as "The Crossroads of America" because the town is located at the intersection of two major interstates, I-57 and I-70. A great deal of America's goods are transported along these two interstates, and as a result, Effingham is one of the most well known towns in the state of Illinois …
One of the best known Effingham companies is Hodgson Mill, who have been around since the 1830's. They got their start in Missouri but their production and headquarters have been based here for decades. Hodgson Mill is a producer of whole grain products. This family owned company has created an enduring reputation for excellent grain based items like flours, bread mixes, pasta, couscous, cereals, and much more …
We are partial to their wheat pasta line. Wheat pasta is much healthier for you than regular pasta and doesn't leave you feeling weighed down or bloated. If you haven't tried it, go ahead and give it a taste, it's excellent! We particularly like their Whole Wheat Spinach Spaghetti, available along with all their other products at the Hodgson Mill online store.
Check out their site for recipes, baking tips, and more! A healthy gift from The Crossroads of America!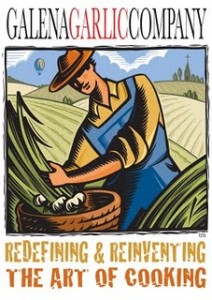 Galena Garlic Company: Galena is one of the most historic and picturesque towns in Illinois. Located in the far northwest portion of the state near the Mississippi River, Galena is a popular destination for those seeking unique shopping, a charming downtown area, and beautiful scenery during all four seasons of the year …
The surrounding area is also known for its rich, fertile soil. One of the crops thriving here is garlic – the warm summers and cold winters make Galena an ideal location to grow several varieties of this healthy and versatile herb. Located right downtown is the Galena Garlic Company which offers fresh garlic and dozens of related products ready to ship nationwide …
Galena Garlic grows their garlic organically on a farm just outside of town. Did you know there are actually several types of garlic? Some are mild, some hearty, and each have their own flavor profile. The company also creates seasonings, vinegars, oils, rubs, and blends, available singularly or in handsome gift packages …
A perfect Grown-in-Illinois gift for the cooking enthusiast in your life, or just for yourself! Click through to their attractive website to see all the Galena Garlic products …

Ray's Chilli: We're chili aficionados, and love trying different types of chili from around the country. We love Cincinnati style chili and have a favorite chili parlor on Chicago's south side, Lindy's Chili. We are also known to make up a mean batch ourselves!
To be frank, we're normally not fans of canned chili, with one exception. That's Ray's Chilli, which has been made in central Illinois since the 1920's. This stuff is really good! It's meaty and spicy, but not too spicy, and it won a New York Times contest for best canned chili in the country …
If you're wondering why Ray's is spelled "chilli" with two L's, it's the company's nod to their home state of Illinois … the company is headquartered in Decatur.
We used to buy Ray's downstate at grocery stores but now it's available online at the Ray's Chilli website. They make an original and lower fat version, as well as Coney Hot Dog Sauce. Perhaps more importantly, they sell their Ray's Original Chilli Seasoning in case you want to make your own batch at home!
Ray's Chilli (with two L's !!) … a great product from downstate Illinois!
Formella Giardiniera: If you're from Chicago (like me), you know what giardiniera is … but if you're not, it's a tasty, spicy mix of chopped vegetables blended with special seasonings and packed in some type of shelf stable oil, like soybean, vegetable, or olive oil …
Giardiniera (pronounced "jar-din-air-ah") is added to beef sandwiches, pasta, salads, pizza, or anything that needs a little zip. You can buy the product in two varieties … hot or mild … and there are variations on the texture of the product too, either coarse cut or relish style.
The owner of E. Formella and Sons, Randy Formella, is a lifelong friend of ours … he stood up in our wedding. Our dads grew up together in Chicago's Bridgeport neighborhood (How YOU Doin'??) and the Formella's have been making giardiniera and other Italian specialty products for over 100 years. Randy and his wife Kathy run the company and have grown it from a tiny operation to one of the biggest producers of giardiniera and related products in the world …
Formella's giardiniera is a real true-to-Chicago taste treat, and will be appreciated by anyone on your gift list. Gift packages and baskets are available via the Formella website. And if you're ever in Countryside, IL near the corner of Plainfield and LaGrange Road, stop in at their retail outlet. Tell them Jim Hofman sent you!
Del's Popcorn Shop: Back in the mid 1980's while working for a large insurance company, business frequently took me to Decatur, a mid state Illinois city roughly between Champaign and Springfield …
Our office was located downtown and a frequent stop before returning home was Del's Popcorn Shop, a Decatur tradition since 1934.
Del's cooks popcorn over an open flame, which gives it a hearty, roasted taste. There's nothing like it! They make all sorts of different popcorn flavors, as well as homemade fudge, candy, and roasted nuts. It's always worth a stop, and you can order tins online.
The corn used for the popcorn is grown and harvested in Illinois, so it's a real Land of Lincoln treat! Del's also has two locations in Springfield, one just down the street from the Abraham Lincoln Museum …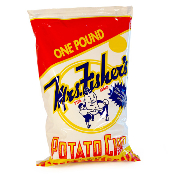 Potato Chips From Rockford: Rockford, IL is about 90 minutes up the road from Chicago and is a big city unto itself … one of the five largest in Illinois. The city is known for many things, not the least of which is two independent potato chip companies that deserve to be better known …
In no order of personal preference (we love the chips from both!) they are Mrs. Fisher's and Ole Salty's. A few years ago, we stopped at a casual place in downtown Rockford on our way back from a Wisconsin weekend and enjoyed Ole Salty's potato chips with a sandwich. We liked them so much that we stopped at a local grocery to buy a few bags and also discovered Mrs. Fisher's …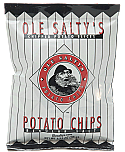 Both chips are fresh, crispy and tasty, not at all greasy. You can buy them online right from the source from their websites linked above.
Both companies offer several different flavors of chips which you'll see on their websites. We are also the proud owner of a colorful blue Mrs. Fisher's t-shirt!
Mrs. Fisher's and Ole Salty's potato chips … the pride of Rockford!
Plochman's Mustard: Plochman's was our refrigerator mustard growing up … it's been a Chicago institution since 1852 and used to be made a couple of miles from where I grew up on Chicago's south side.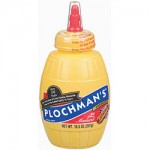 Plochman's is famous for their barrel shaped container, and were the first to introduce the mustard squeeze bottle to our knowledge. They make seven different flavors of mustard, including spicy, Dijon, horseradish, honey, and more. We like the original style … it's got a bold taste but it doesn't overwhelm your food. Needless to say, it goes great with a Chicago style hot dog!
You can buy Plochman's mustard online if you can't find it in your area. Just go to their website at Plochman.com.
Filbert's Root Beer: Filbert's Root Beer is known as "Chicago's Best Kept Secret Since 1926", but in our old neighborhood we knew about it all our lives …
Filbert's has been made in the same Bridgeport neighborhood location near 35th and Ashland (affectionately known as the "Pop Shop") since the height of the Great Depression. Their root beer is hard to find, even in the Chicago area, but well worth the effort. It's served on draught at some local landmark establishments, like Lindy's Chili and a few others …
Filbert's is run by 4th generation family members. They produce over 20 different flavors of soda, or "pop" as we used to call it in the neighborhood. The creme soda and a few others are quite good, but the root beer is the star of the show!
Learn about the rich history of Filbert's and how you can order some of their root beer at FilbertsRootBeer.com …
Trudy's Original Gourmet Pepper Relish: Randy Formella (see Formella Giardiniera above) introduced me to Trudy's Original Gourmet Pepper Relish. Randy carries it at his retail outlet and gave it his highest recommendation. He was right! This stuff is really good … we like the medium version (there's also a hot and a mild) and while you can use it as a salsa, Trudy's Original is much more versatile.
We've spooned it over spaghetti … mixed it into a stir fry … on top of baked potatoes … used it as a marinade for chicken … and, well, you get the idea. Even right out of the jar it's fantastic!
Trudy's Original is made in DeKalb, IL … about an hour west of Chicago and home to my alma mater, Northern Illinois University. Order some Trudy's Original Gourmet Pepper Relish online at Trudy'sOriginal.com …
Home Run Inn Pizza: You may have seen frozen Home Run Inn Pizza at some large grocery chains across the U.S., but in case you've never seen or heard of it, Home Run Inn is one of Chicago's best known pizzas, right up there with Lou Malnatti's, Giordano's, Pizzeria Uno and others …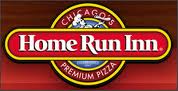 Home Run Inn started as a small local pizza place on Chicago's south side in 1947. That location still thrives, as well as several others scattered across Chicagoland. Their traditional pizza is not a Chicago deep dish and it's not a super thin crust either … it's toward the thin crust style but it has a bit more heft and depth. The crust is buttery and the toppings plentiful, although even the plain cheese variety is as good as pizza gets.
Of course, everyone has their favorite pizza, so saying Home Run Inn is the best is probably a bit presumptuous on my part. But what I will say is, it's the best I've ever had and it's been the go-to pizza in our family for over 50 years.
You can order Home Run Inn Pizza online if you can't find it in your local grocery store. Just go to the Home Run Inn Pizza site and on the drop down menu under Frozen Pizza, you'll see where it says Ship Frozen Pizza. If you've never tried Home Run Inn, like we say in Chicago … you oughta! And add a few fork fulls of Formella giardiniera before you put the pizza in the oven … it'll bake right in and wow is it good …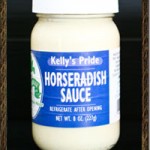 J.R. Kelly Company Horseradish: Did you know that southwest Illinois produces much of the country's horseradish? The soil in this part of the country is ideal for growing the horseradish plant, the roots of which are used to create horseradish and related products.
The horseradish plant grows to about five feet tall and is part of the cabbage family. The "hotness" of the plant comes from a compound it contains that when oxidized, gives the sinus clearing effect most associate with horseradish. Also, a tablespoon of horseradish has only six calories and no fat!
The J.R. Kelly Company of Collinsville, IL is one of the country's largest produces and sells their products online for direct shipping. Visit their website at JRKelly.com to learn more …
Pasta Alley Gourmet Pasta: Based in Decatur, this family owned company produces over 40 different types of gourmet pastas, as well as sauces, oils, bread mixes, and soup mixes …
One of the really cool things about Pasta Alley is they employ as many as 60 developmentally disabled adults to help with the packaging and labeling process …
See the many types of gourmet pastas available from Pasta Alley by visiting their online store …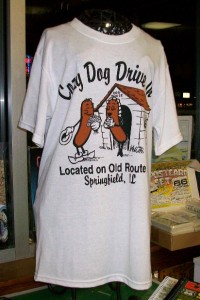 Cozy Dog Drive In: Cozy Dog Drive In in Springfield, IL looks like any other small local road side lunch spot, but this landmark on original Route 66 is home to food history …
Cozy Dog is one of, if not THE originator of the corn dog as we know it. They're not called corn dogs here … they're known as Cozy Dogs … but basically, the concept is a hot dog on a stick that's coated with corn based batter and deep fried.
This place has been a tradition in central Illinois since the 1940's, and it has been featured many times on national foodie shows … and visited by millions!
While you can't order a Cozy Dog online, you can get yourself a really snazzy Cozy Dog t-shirt and some other Cozy Dog and Route 66 memorabilia …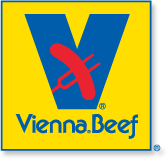 Vienna Beef Hot Dogs: Well, we've talked about giardiniera, Chicago style pizza, and Chicago style mustard so now it's time to talk about Chicago's best known food item … the hot dog!
There are several sausage manufacturers in Chicago that turn out some great hot dogs, but none are more closely associated with the city than Vienna Beef. These are the all beef wieners with the natural casing "snap" that most people think of when they refer to a Chicago style hot dog …
Vienna Beef has operated out of their large Chicago north side plant for decades. They first introduced their products into local supermarkets in 1962 and have since expanded nationally. You can probably find Vienna Beef products in most areas of the United States, but if not, shop online at the Vienna Beef site. They offer some really clever items, like hot dog kits, combo packs, and Chicago style condiment kits …
Portillo's: Staying on the food theme, if you've ever been to the Chicago area you're probably familiar with Portillo's. They're famous for serving some of the best Chicago style delicacies (hot dogs, Italian beef sandwiches, etc.) in casual, vibrant restaurants …
Portillo's has been around for over 50 years and until recently was just a "Chicago thing". Now, there are several out of state locations bringing the taste of the Windy City to farther flung areas. A new location in metro Phoenix quickly became one of the most popular spots in the area …
If you don't have a Portillo's near you, or can't get to Chicago, you can order one of their deluxe Italian Beef Kits. They'll ship them just about anywhere, and they include all you need for a Chicago style feast … Italian beef, cook and serve Italian rolls, giardiniera, and gravy … all you need is an appetite!
Check out all the great food you can have shipped to you or as a gift at Portillo's website …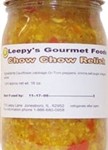 Leepy's Gourmet Foods: Half the fun of putting together StateGiftsUSA.com is discovering small producers making great products. One such family owned company is Leepy's Gourmet Foods from the rural downstate town of Carterville …
Originally a by product of the family farm, Leepy's began selling their specialty canned and packed goods at farmer's markets and online several years ago. They offer all kinds of pickled vegetables, like spicy and mild garlic, asparagus, peppers, and more.
Leepy's also makes jams, jellies, salsa, and our favorite, chow chow. Chow Chow is kind of a relish in either a tangy vinegar or tomato base mixed with chopped fresh vegetables. Leepy's chow chow can be used on any type of sandwich … it is especially good on pulled pork!
See everything they have to offer at Leepy's Foods and order some for yourself or as a gift …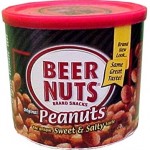 Beer Nuts: You already know about Beer Nuts, right?
They're one of the most popular snacks in the country … served at gatherings and casual parties everywhere and synonymous with getting together and watching sports.
Did you know Beer Nuts are manufactured in Illinois?
Indeed they are … in Bloomington, the home of Illinois State University.
What you may not know is there are countless varieties of Beer Nuts … the original, as well as almonds, cashews, snack mixes, spicy nut mixes, and a whole lot more.
For a great gift from Illinois, check out the Beer Nuts website. They'll ship Beer Nuts, gift packs, and Beer Nut apparel all across the country …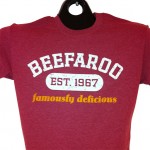 Beef A Roo: Another of our favorite Rockford, IL destinations is a friendly small local chain of casual family restaurants called Beef A Roo.
Established in 1967 and now with a handful of locations in the metro Rockford area, Beef A Roo is best known for their roast beef sandwiches (kind of like Arby's but in our estimation better!). They also serve wraps, salads, and other casual sandwiches, as well as burgers and desserts. Their milk shakes are nothing short of fantastic!
Beef A Roo has never expanded out of the area they were founded … truly a "Rockford thing"!
While you can't order a beef sandwich online, you can order some Beef A Roo swag like the good looking t-shirt shown. Check their website to order …

Mrs. Mike's Chips and Pretzels: Did you know that Freeport IL is known for their pretzels? It's true … the city is known as "Pretzel City" and Freeport's welcome sign even depicts a pretzel.
Freeport's pretzel heritage started with German immigrants from the early 20th century who brought their pretzel making skills to this small Illinois city located about 20 miles west of Rockford. One of the longest tenured pretzel manufacturers was the Freeport Pretzel Company, whose traditions continue after their purchase by another local Freeport Institution, Mrs. Mike's Potato Chips.
In addition to Mrs. Mike's own great tasting chips, the company makes the former Freeport Pretzel Company's well known sourdough twist thin pretzels, which helped give the city its nickname.
The local Freeport high school teams, by the way, proudly carry the nickname "the Pretzels"!
Order some of Mrs. Mike's great products online at their internet store …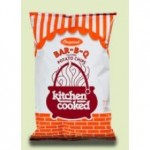 Kitchen Cooked Snacks: If you're from central Illinois, or even if you've ever been to central Illinois, chances are you know about Kitchen Cooked Potato Chips from the small town of Farmington …
The company has been around since the 1930's and are one of the most popular snack companies in the state. They're best known for their kettle cooked snacks – primarily potato chips – but their line includes cheese curls, pretzels, tortillas, flavored popcorn, and more …
In most central Illinois locations, new products are made at their local factories and are on the shelf the very same day. They're distributed in a certain section of central Illinois, but you can order them online and have them shipped to you or as a great tasting gift from the Land of Lincoln!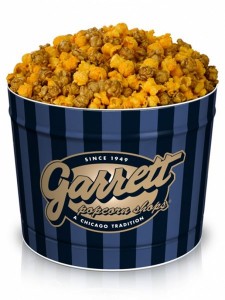 Garrett Popcorn Shops: Another famous Chicago foodie tradition is Garrett's Popcorn. It's usually sold in big tins like the one shown and enjoyed at parties, gatherings, and for client and corporate gifts.
Garrett Popcorn Shops has been around since 1949 and has ten locations in Chicago, mostly downtown. If you fly into O'Hare Airport you can find a shop there too!
They offer all sorts of flavored popcorn. Arguably the most popular is the Chicago Mix, which is an almost addicting mix of caramel popcorn and cheese popcorn. If it seems like the two wouldn't go together, well, you've just got to try it!
You can design your own tin with the mix of your choice at GarrettPopcorn.com …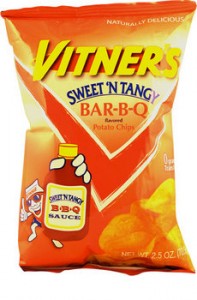 Vitner's Snacks and Chips: What is the old saying, familiarity breeds contempt? Well, maybe not contempt in this situation, just an honest case of forgetfulness …
When shopping recently at our local Butera Supermarket in Naperville, we came across a big end cap display of an Illinois made product we've been enjoying our whole lives … Vitner's Potato Chips. We asked ourselves why Vitner's wasn't on our Made in Illinois page and resolved to remedy the situation.
So here they are!
Vitner's has been around since the 1920's and they've got plants in both Chicago and upstate Freeport. They make chips, pretzels, tortilla chips, cheese curls … you know … just what you'd expect from a long time snack food company!
Our favorite Vitner's product is the Sweet 'N Tangy BBQ Potato Chips (shown). Crispy and with a great sweet and mild barbecue taste … perfect as a side dish with hamburgers, hot dogs, or just as a snack right out of the bag …
Go to the Vitner's website where you can order chips to be delivered to you or a friend anywhere in the U.S. …
MADE IN ILLINOIS HOT SAUCE, CONDIMENTS, & SPICES
Louie's Seasoning Company: We're lucky in the Chicago area because there are dozens of local spots to find great Italian Beef sandwiches. Elsewhere in the country, you might not be able to find a really good one, so why not make Italian Beef yourself?
It's really not hard (quite easy, in fact) with this cool Italian Beef Seasoning Mix from Louie's Seasoning, from downstate Johnston City, not far from Carbondale. All you need is a beef roast, a slow cooker, and this seasoning …
Because you're slow cooking, you really don't need to buy an expensive beef roast. Get yourself some good sandwich rolls, add some giardiniera, and you're all set!
Check out Louie's online, where you'll also see their other products – hot & mild giardiniera, muffuletta salad, olive salad, and more. Handy gift packs are available at their site too!
Co-op Sauce: This Chicago based company has an interesting history – it was formed from an arts and entrepreneur youth group founded by Mike Bancroft. In 2003, the student participants needed funds to continue and expand their programs, so they got together to create and bottle a variety of sauces to sell at farmers markets.
Fast forward a few years, and the sauces became a legitimate business, well beyond a simple fundraising vehicle. Co-op Sauce now creates a full line of hot sauces in small batches made with produce from regional farmers. Students in the area are employed with the company on a part time or seasonal basis to help with production and teach them the necessary skills to succeed in working society …
Co-op Sauce products are available in many stores around Chicagoland (there's a list on their website) and also directly at their online store. We are big fans of their Green Mash-ine Sauce, a medium heat Serrano pepper based creation. It's infused with a bit of pickle juice for a nice sweet & tart flavor!
Check out the Co-op Sauce website to see all of their sauces and latest creations. For a nice gift from Chicago, pick up the convenient four pack of sauces, shown. Enjoy!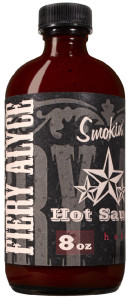 Fiery Alyce Hot Sauce: We bought a bottle of this smoky habanero based sauce at our local Standard Market recently and wanted to tell you about it …
It's called Fiery Alyce Hot Sauce and wow is it good! It's made with roasted habanero peppers, smoked garlic, and other spices and it's a great dipping sauce or basted on grilled meat. Take a burger from ordinary to exceptional by brushing a bit of Fiery Alyce on each side before grilling and it's equally as good on grilled chicken too!
Fiery Alyce was featured in Bon Appetit's recent article "The United States of Hot Sauce" spotlighting a different hot sauce from every state. We've got a few featured here on State Gifts USA too, and Fiery Alyce proudly represents Illinois. Made in Chicago, you'll find it in specialty food stores in the area as well as online at their site.
We also tried it with a pork stir fry dish by mixing it in with white rice before adding the meat and vegetables on top. The smoky hot flavor is one of a kind! Give it a try, you'll love it!
Wind Ridge Herb Farm: Located near Rockford in the north central part of the state, Wind Ridge Herb Farm is a destination for gardening groups and those seeking to learn about herb growing …
The farm itself is divided into many themed gardens, and there are hundreds of different herb plants growing on site. You not only can learn about growing these beneficial herbs, but also learn why they're so important to grow in your own home garden (they attract butterflies and helpful insects like honey bees).
If you can't get to Illinois, you can shop for hundreds of herbs at the Wind Ridge Herb Farm website. They carry everything from basil to yarrow, as well as dressings, dip mixes, vinegars, seasonings, and bath products.
Every kind of herb you'll want for cooking, and a whole lot more!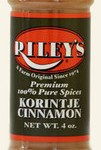 Riley's Seasonings: Riley's Seasonings of Pittsfield, IL is a family owned company producing various spice mixtures since 1974. If you're a chef, cook, or even just looking for some easy to prepare creative recipes, visit the Riley's Seasonings website to get your creative juices flowing …
Two of their spices are staples in our spice rack … the lemon and pepper mix (which is really good on any fish dish) and the Korintje Cinnamon (pictured). This special cinnamon, which is harvested in Indonesian mountain regions, is prepared by the folks at Riley's and is quite frankly better than any cinnamon we've tried …
Cinnamon is very good for you and is noted to reduce blood pressure while serving as a healthy, natural sweetener. Use it in baking or sprinkle a little bit on toast or muffins in the morning!
MADE IN ILLINOIS DESSERTS & SWEETS

Egg Cream America: Have you ever tried an egg cream soda? Well, the name is a bit misleading because modern day egg cream sodas contain neither eggs or cream …
Originally made famous in Brooklyn, NY egg cream sodas typically consist of milk, carbonated soda water, and a syrup of some kind, usually chocolate or vanilla. Years ago, they were a fairly frequent sight at soda fountains across the country, but they're harder to find now. Which is a shame, actually, because egg cream sodas are delicious and something different!
In Northbrook, just north of Chicago, a company called Egg Cream America bottles these unique beverages and sells them online by the case. They come in four different flavors – Chocolate, Diet Chocolate, Vanilla, and Orange Cream.
You can even order their popular Rainbow Pack, which includes six of each flavor! Visit their site to learn more about this cool retro beverage and place an order for yourself or as a gift …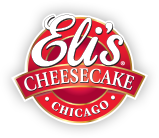 Eli's Cheesecake: Mention Chicago's famous food specialties just about anywhere around the country and you're bound to hear, in no particular order: Deep Dish Pizza, Chicago Style Hot Dogs, and Eli's Cheesecake. Formerly the premier dessert at the now closed Eli's The Place For Steak just off Michigan Avenue, Eli's Cheesecake has garnered national attention for over 30 years. It has been the #1 selling dessert at the city's acclaimed Taste of Chicago Festival and is now shipped all over the country to fans everywhere …
Now based on the city's northwest side, Eli's Cheesecakes are incomparable. Pure vanilla, fresh fruit, cultured cream and sour cream, and real key lime juice are just some of the ingredients that make each bite a special treat. As native Chicagoans, we've enjoyed them all our lives!
They're available in a multitude of flavors – you're sure to find one that suits your taste! Hint: the White Chocolate Raspberry flavor is practically an out of body experience!
See Eli's entire selection at their website. They'll deliver right to your door anywhere in the country!
Eli's Cheesecake – a one of a kind culinary experience direct from The City of Big Shoulders …
Lagomarcino's: Straddling the Mississippi River, the Quad Cities area is a fun place to visit. Two of the cities are on the Illinois side of the river (Moline and Rock Island) and two sit on the Iowa side (Davenport and Bettendorf). In the winter, this area is a great place to view and observe bald eagles, who spend time here around the open areas of the great river …
Downtown Moline is home to Lagomarcino's, an old fashioned soda fountain and chocolate shop that's been here for over a century. I first experienced their wonderful chocolates and ice cream in the 80's when I had an office in Moline. My favorite was always the lemon bark candy, which you can now order online from their site …
Lagomarcino's is a local treasure, enjoyed by generations of Quad Cities residents. They also have a location in Davenport on the Iowa side. If you're traveling through Illinois on I-80, stop in!
Dinkel's Bakery: Chicago is known for a lot of tasty treats, and you'll find some of the best old fashioned baked goods in the city at Dinkel's Bakery on Lincoln Avenue on the north side …
Dinkel's has been around since 1922, and in that time they've been the bakery of choice for thousands and thousands of Chicagoans. Originally founded by German immigrants, one of their legendary bakery items is stollen, pictured.
Stollen is kind of like a loaf cake with all kinds of luscious morsels within, like cashews, almonds, bits of pineapple, and raisins, usually golden raisins. All the ingredients are dipped in rum and brandy for flavor and then mixed into a yeast raised dough and baked …
After it's done, the stollen is glazed with melted butter and dusted with powdered sugar. Believe you me, it's really good!
You can order Dinkel's Bakery stollen as well as their many other bakery treats online. If you're ever visiting the City of Big Shoulders, we highly recommend driving up and down Lincoln Avenue to see the real heart of the city. Lincoln Ave. stretches for miles … there are tons of great ethnic restaurants, plenty of nightlife, and more great shops than you'll have a chance to visit. You'll drive by the site of the St. Valentine's Day Massacre (now partly a quiet outdoor space adjacent to a senior center) as well as the legendary Biograph Theater, where in the side alley famous gangster John Dillinger was killed in 1934. Lincoln Avenue starts at the north end of Old Town and continues for miles to Chicago's northern border … it's a must do to see authentic Chicago!
Pease's Fine Candies and Salted Nuts: Another Springfield tradition is Pease's Candies, which has been turning out delicious sweet treats for over 80 years in Illinois' capital city.
If you're visiting the Abraham Lincoln Presidential Library and Museum, you'll find a Pease's location nearby.
Or, simply visit Pease's online candy store, where you'll find everything from traditional chocolates to salted nut gift boxes to holiday treats and special event candies …
Pease's also makes a line of salsas, jams, and jellies which make great gifts too!
History of Illinois
Illinois Trivia and Fun Facts

1). The world's first skyscraper was built in Chicago in 1885 …

2). Illinois was the 21st state to enter the Union on December 3, 1818 …

3). Even though Illinois is known as the "Land of Lincoln", President Abraham Lincoln wasn't born here. He was born in Kentucky, but is buried in Springfield, the state's capital. Several Lincoln sites are also located in Springfield …

4). President Ronald Reagan, who is most closely affiliated with California, was born in Illinois in 1911. He was born in the small town of Tampico and his boyhood home in Dixon is an historic site …

5). If you've ever flown into O'Hare Airport and wondered why it is abbreviated ORD, it's because the original name of the airport was Orchard Field …

6). The highest point in Illinois is near Galena in the far northwest part of the state. It is known as Charles Mound and tops out at 1,235 feet …

7). Chicago is known as the "Windy City" but the name isn't due to the stiff breezes around the city. A New York newspaper editor bestowed the nickname after hearing Chicago civic leaders boast about the 1893 Columbian Exposition, held on Chicago's south side …

8). Chicago has quite an Irish-American heritage. The city's Chicago River is dyed green each St. Patrick's Day …
We've Got A Lot More Illinois Products To Showcase … But In The Meantime Tell Us About Your Favorites! Reach Out To Us On Our Contact Us Page …
Visiting the Capital City of Illinois – Springfield
Welcome to our series "Visiting America's State Capital Cities" – we're having a ball doing these travelogues and we're happy to show you around a city we've been visiting for over 30 years. While Chicago is far and away the best known and most visited Illinois city, Springfield is the heart beat of the state. Best known for being the home of President Abraham Lincoln, this city just off Interstate 55 is so much more …
We're frequent visitors to St. Louis and as such, Springfield has become very familiar to us. With visits stretching over 20 years for business purposes. we've come to know the city and its underrated charms …
Join us and discover a bit about Illinois' capital city – bustling Springfield …
Springfield, Illinois Overview
The largest city in central Illinois, Springfield is home to just shy of 120,000 residents. Traveling via I-55, it's about 3 1/2 hours southwest of Chicago and an hour and a half northeast of St. Louis (depending on how fast you drive!). Amtrak's rail line stops a couple of short blocks north of downtown and it's a popular way to get here, especially if you want avoid traffic.
In general, if you're staying downtown you can walk to the various Lincoln sites and the state capitol building without a car. The only exception is the Lincoln Tomb, which is about a mile or so north of the city center. The Lincoln Home, Presidential Museum, and other related historic sites are busy any time of year, especially during spring with school field trips.
The city is fairly easy to get around – about five minutes studying a map should give you all the confidence you'll need. Historic Route 66 went right through the city during its heyday – there are still a number of businesses, like the Cozy Dog Drive In we mention below, which derive a lot of their business from fans of the Mother Road …
If you're driving from Chicago to St. Louis or vice versa, you can hit Springfield's highlights in half a day, but that's rushing it. An overnight stay is just about perfect to get a good flavor – although we discover more places we like (especially restaurants) and spots to visit every time we're in town.
But for a first time visitor or Presidential / Lincoln tourist, the better part of a day should suffice. We recommend hitting the highlights on your first visit and then planning for a return trip to explore in more detail. It's really a cool town with more than meets the eye! We keep returning every couple of years …
What To See & Do In Springfield
Typical visitors to Springfield are doing one of two things – they're on state business or they're here to see the Lincoln sites. That's oversimplifying it of course, but those are the two main agenda items the city is known for. And while the President Lincoln legacy looms large, there are other reasons to visit this central Illinois destination …
First off, you'll want to become acclimated to Mr. Lincoln's connection with Springfield. This is where he lived from 1837 until he left to assume the Presidency in 1861. The only home he ever owned is here and it's a National Historic Site, open for short tours seven days a week. It's located in the city's compact downtown, which is dominated by the gleaming dome of the Illinois State Capitol. You can see the dome from just about anywhere in the area and it's a good way to get your bearings.
The Lincoln home is several blocks from the Capitol, and there's a handy Historic Sites bus circling the downtown which transports visitors to all the key locations. You can hop on and off and if you don't want to deal with driving and parking, this is the way to go!
We'll assume an overnight stay for purposes of this travelogue and list the top attractions downtown, along with a few shops to visit. Since they're all pretty close together, that'll leave you enough time to explore other sightseeing options based on your personal interests …
So … when in Springfield … here are some of the "must see" sites:
Abraham Lincoln Presidential Library & Museum: Opened in 2005 to ongoing rave reviews, this is the crown jewel of the nation's Presidential Library system and the most visited. You'll be introduced to the Lincoln legacy via a stirring multimedia introductory presentation and then given the opportunity to delve deeper into his life and influence.
Even if history isn't your thing, the Library & Museum is a wonderful place to visit. Exhibits change frequently and always focus on some aspect of Americana. When we last visited, we enjoyed a fascinating exhibit about America's First Ladies. If you only have time for one attraction, make this your choice. Allow for two hours or longer – it's well worth it!
Lincoln Home National Historic Site: A few blocks away from the Museum is the Lincoln home. This is the home he lived in immediately prior to departing for Washington in 1861. He and his family lived here for 17 years and the home has been lovingly restored back to its 1860 appearance. Free tours are conducted by National Park Service Rangers, with tickets available at the Lincoln Home Visitor Center. The immediate area around the home houses a number of historical exhibits and offers a perfect opportunity to stroll and stretch your legs …
Illinois State Capitol: You'll see the 400+ foot gleaming dome of the epicenter of Illinois politics from just about anywhere in the city – it seems to be drawing everyone in for a visit. Located on 2nd Street downtown, it's a manageable few blocks walk from the two main Lincoln sites. The interior decor and architecture is impressive to say the least, so add a visit here to your sightseeing list.
If the legislature is in session, you can watch proceedings from a balcony overview, and free daily tours of the entire complex are available on weekdays. If nothing else, walk through the main foyer and marvel at the opulence – it's a one of a kind place!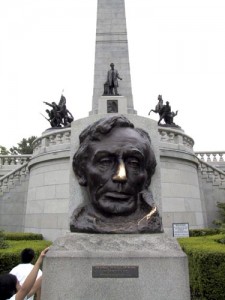 Lincoln Tomb: Just about a mile north of downtown is the former President's final resting place. It's located in Oak Hill Cemetery, which is also home to the graves of numerous Civil War leaders, soldiers, and other dignitaries. Ninety minute walks through the grounds are offered, but it you just plan to see the Lincoln Tomb, it's clearly marked and easy to find. It's considered good luck to rub the nose of the bronze bust, which as you'll see has been rubbed smooth through the decades …
Dana-Thomas House: Dating from 1902, this 35 room home is one of famed architect Frank Lloyd Wright's largest Prairie style masterpieces. Located at 3rd and Lawrence downtown, guided tours of this National Historic Landmark are offered six days a week (closed Mondays). Be sure to check out the hundreds of art glass doors, windows, and light fixtures …
Lake Springfield: Located on the outskirts of the city, you can't miss this 4,200+ acre lake if you're coming in via Interstate 55 (it's at Exit 88). It's the city's destination for getting out onto the water, and their marina offers all sorts of boat rentals from large water craft to paddle boats. The city's zoo is nearby, making this a perfect destination for a change of pace from history. Sunsetter's Bar & Grill at the marina is a great stop for a sandwich and a cold one – the lake view is spectacular!
Shopping: Half the fun of traveling is finding cool independent shops offering local specialties you can't find anywhere else. In Springfield, downtown's 6th Street is the perfect place to stroll and explore. We've featured a few of the shops you'll want to visit (above), like Pease's Candy and Del's Popcorn, two local landmarks.
We also like the Illinois Artisans Shop located in the Illinois State Museum at 5th and Spring. This store features the work of artists and craftspeople within the state and it's a fun place to find one of a kind locally made gifts and accessories for your home.
On 6th Street, be sure to check out Card*ologist for a great selection of cards, Studio on 6th for vintage and trendy art & unique decor, and The Blue Door for locally made artisan jewelry …
For more details on these and other shops and shopping areas, visit the Springfield Visitor's Bureau site. We link to it at the bottom of this page …
Springfield Eats – Our Dining Recommendations
We consider ourselves foodies, but in a decidedly different way. We're not into trendy, small plate, "let's see how much we can impress the media" type places. Quite the contrary … we're big on local specialties and independently operated places which have stood the test of time. Beloved, yet sometimes under the radar places that might not make it into the tourist brochures. These are the bars & restaurants where you'll meet the locals and get a sense of belonging. Some of our best travel memories stem from experiencing these types of spots …
In Springfield, there are several that fit the bill. Even after visiting this city for over 30 years, we're finding more – and we must say it's a delight each time we do!
Many cities feature a local culinary specialty or two, and in Springfield it's the legendary Horseshoe sandwich plate (the smaller version is dubbed a Ponyshoe). The Horseshoe, or "shoe" for short, is served on an oval platter dish – at the bottom are toast points or a bread of some sort. It's then layered with your choice of meat, such as roast turkey, roast beef. ham, or a combination thereof. The meet is topped with french fries (some places use tater tots) and the whole thing is ladled with a creamy cheese sauce. It's not a diet plate to be sure, but it's oh so good and distinctly Springfield!
The city is also known for their chili, often spelled "chilli" with two L's as an homage to Illinois. You'll find chili proudly served at most casual restaurants and there are a few independent chili parlors worth seeking out too. Our favorite has been around since the 1940's – a lunch spot known simply as The Chili Parlor, now located on S. 9th Street near downtown. Open 11-4 Monday to Saturday, the menu is straightforward – chili, burgers, hot dogs, and tamales. You can choose how spicy you want your chili – anything from Mild to Firebarnd. There are five levels in all, and the chili is thick, meaty, and fantastic! An inexpensive and fun lunch spot for all ages, don't miss this place when you visit the area …
Another legendary Springfield chili destination is the Dew Chilli Parlor (note the two "L's in the spelling), also located just south of downtown. In business off and on since 1909, the menu is also pretty straightforward, with hot dogs, tamales, and a few sandwiches complementing the legendary chili (or chilli if you prefer!). Either of these two spots are proof positive to discover why many call Springfield "The Chilli Capital of the World" …
There are at least a dozen other places we can recommend in the city, all of which are local, offer some history, and serve really good food. On old Route 66 (6th Street), there's the Cozy Dog Drive In which you'll see featured above. As we note, this is where the corn dog originated (although there's some argument from other places in the country). It's an institution in the Midwest and a must stop, especially if you're a Route 66 fan.
For the ubiquitous Horseshoe plate, we like Norb Andy's downtown, which is as much a live music venue as it is a restaurant (open dinner hours only). It's been around for well over a century and named in honor of Norbert Anderson, an area resident who owned the place for decades. We're also fans of the Sportsman's Lounge, a local bar and grill type place not far from the Amtrak station a few blocks north of downtown. They're particularly known for their "shoes" and it's a nice place to unwind with few cold ones after a busy day of Lincoln sightseeing …
Another place we like is also recommended by local resident and our friend Jenny Sauer, a model /actress / family farmer/ published scientist (yup she's really all that). It's Darcy's Pint, a fun Irish pub that's bustling most evenings. Good food, cold beer, and a slogan stating "If You're Lucky Enough To Be Irish, You're Lucky Enough …". Sounds good to us, and it is! Darcy's offers excellent Horseshoes, plenty of interesting draught beer, and a vibrant scene …
Finally, if you're near the capitol building and have a hankering for lunch or lively happy hour, check out Boone's Saloon on Edwards Street. It's a short 2+ block walk from the capitol, the food is fresh and casual, the beer garden is fun, and you'll meet lots of locals and rub shoulders with politicians (if that's your thing). We've been visiting Boone's Saloon since the 1980's – it has undergone a few ownership changes and is now back to its casual self – great for families, couples, and tourists! Absolutely one of our favorite stops in Springfield …
Summary and For More Information About Springfield
Most people visit Springfield on their way to St. Louis, Chicago, or on a school field trip. Well, those school field trip days are long over for us and we're still coming back!
Of course, the Lincoln sites alone are well worth a visit. Lincoln's Tomb, in fact, makes Oak Hill Cemetery the 2nd most visited cemetery in the country, behind only Arlington National Cemetery. So there's a lot of tourism activity here and the city does a fine job making life easy for visitors who want to learn a bit about our 16th President …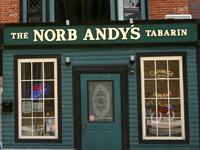 Even if you're not at all into history, this central Illinois city has a number of natural attractions, a thriving restaurant scene (featuring local specialties like chilli and Horseshoes), and ample shopping. Spring and autumn are particularly fine times for a visit – and there are plenty of places to stay!
It's our state capital, so maybe we're a little biased, but that's ok … we enjoy visiting here and we just love the independent restaurants! If you're a first time visitor, follow some of our tips and you'll have a great time too!
If you want to dig in and learn more about everything Springfield has to offer, visit their very helpful Visitor's site which has been totally redone and beautifully organized. You'll find even more detail about all the ideas we mention and a while lot more. We hope you enjoy your visit – let us know what you liked about the state capital of Illinois!