TOP 10 PATRIOTIC GIFTS FOR JULY 4TH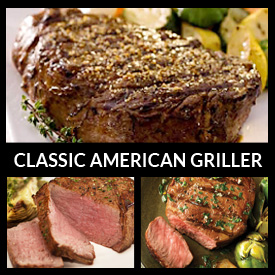 1. Something Special For Your BBQ: A big part of 4th of July celebrations is the family barbecue. Why not make it special this year with a collection of everything you need for an All American grilling extravaganza?
Take a look at the Classic American Griller
. This Collection includes 2 Premium Angus Beef Ribeyes, 2 Premium Angus Beef Boneless Strip Steaks, 2 Premium Angus Top Sirloins, 4 1/2 Pound Gourmet Steak Burgers, and a special bottle of Gourmet Steak Seasoning to add a little zest to your creations …
It's 42% off this week only!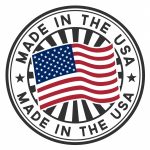 2. A Made in America Flag: How's that old flag doing, you know, the one you've had for years and years? If it's time to refresh Old Glory, make sure you replace it with an American Flag Made in America. Believe it or not, most American Flags are made overseas. Seems strange to us – we prefer American made …
July 4th is a good time to fly your state's flag too!

3. Classic American Popcorn Mix: There's not too much more USA than popcorn! Get yourself some classic mix American popcorn
in the tried and true combination of caramel popcorn and cheese popcorn. Irresistible on the 4th and any other day for that matter …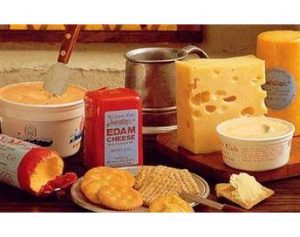 4. Wisconsin Cheese Pack: We used to live in Wisconsin, and one of the things we miss the most is their great cheese. Luckily, it's only a couple hours drive to get to The Badger State, so if a cheese fix is in order, we can get it done!
Regardless of where you live, this Wisconsin Cheese Platter is sure to please whoever's invited to your 4th of July Bash. Great for a hostess gift too!
It includes several of the cheese specialties that give Wisconsin the reputation as a world class cheese producing state …
5. Don't Forget Your Four Legged Friends! We can't forget our faithful companions on the 4th of July … give them these special American Made Wild Salmon Jerky Treats
for your dog friends. It'll take their attention off all those loud fireworks!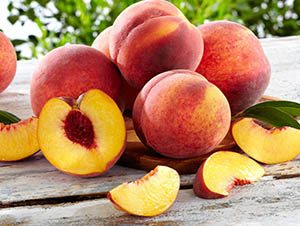 6. Sweet Georgia Peaches: Georgia is known as The Peach State, and for good reason … their peaches are spectacular! Sweet, juicy, full of flavor – there's nothing like them.
Send someone special an All American gift of Georgia peaches or Florida mangoes
– they'll love it!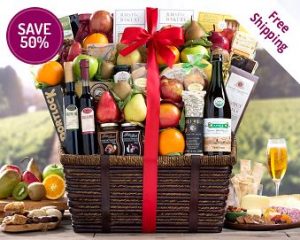 7. A Little Something From California Wine Country: The Golden State is known world wide not only for the vast selection and quality of their wines, but also their agricultural bounty. Did you know California is the leading producer of many of the fruits, vegetables, nuts, and dairy we enjoy daily?
Check out these "Deal of the Day" selections of California's best and save up to 50%
and surprise your party guests with goodies from America's most famous wine region …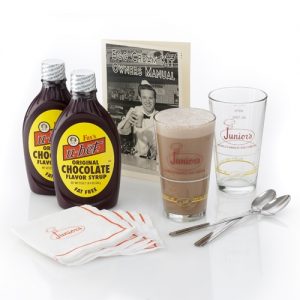 8. Brooklyn Egg Cream Soda Kit: Brooklyn is as American as can be, and one of the many culinary specialties there is the Brooklyn Egg Cream Soda. Born in the soda fountain era, there's no actual eggs in Egg Cream Soda, but when the ingredients are mixed properly, there's a frothy white head atop this delicious mildly carbonated drink that gives the soda it's name …
We love this Make Your Own Egg Cream Soda Kit which includes all the ingredients you need to create iconic Egg Creams at home …
A fun 4th of July do it yourself project for any family gathering!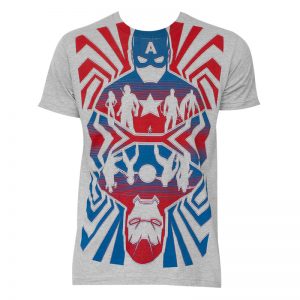 9. Captain America!: You knew we couldn't forget about this amazing American Super Hero, right?
Make yourself or someone you care about a Captain America this 4th of July with this great selection of merchandise bearing the Captain's image …
Choose from shirts, shorts, aprons, and more!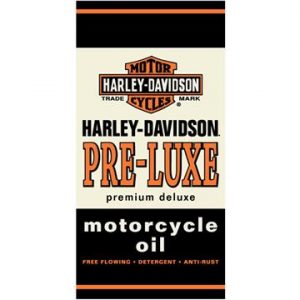 10. Harley Davidson Beach Towel: There'll be lots of beach activity on July the 4th, so why not stand out in the crowd with this very cool Harley Davidson Beach Towel?
Harley Davidson has been an American tradition since the early 1900's and the company is going stronger than ever. It's truly American and you can show your Harley pride even when your ride is parked and you're sunning on the beach!
Enjoy the 4th!
Back to School / End of Summer
#1: Every student needs something to carry all their necessities, so why not do it patriotic style with this Red, White & Blue Patriotic Backpack. It offers a padded interior compartment that fits 17 inch laptops, a zippered fleece lined valuables pocket, a large main compartment for books, folders, and files. With two interior and two exterior pockets, this cool backpack not only shows USA Pride, but it's also functional and will last for years …
#2: Make sure your favorite four legged friend gets the USA spirit with this handsome collection of Patriotic Dog Leashes & Collars. As stylish as they are functional, your patriotic pup will be proud to stroll the neighborhood!
With the weather cooling down a tad, it's the perfect time to get your pooch out for all those walks they missed in the oh so hot summer!
#3: Do you know the history behind the official seal of the United States?
The original Continental Congress developed an emblem and logo for the new independent nation and after lengthy discussion and design tweaks, the design you see was officially adopted in 1782. The emblem features an American Eagle supporting a shield of thirteen red and white stripes representing America's original 13 colonies …
This custom made deep blue USA Official Seal Rug is five feet in diameter and crafted with hand tufted wool for long life and durability. It's the ideal accent piece for your study or any room in your home …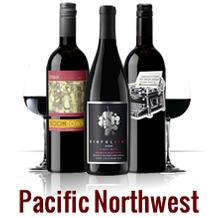 #4: Did you know that every state in the USA boasts at least one winery?
Grapes grow prolifically across America, but certain areas of the country are well known for their distinct wines. The Pacific Northwest is one example – wines from Washington and Oregon are among the best in the world …
If you're hosting an end of summer gathering, or need a special gift for anyone on your list, you won't go wrong bringing them wine from the Pacific Northwest. We love the flexibility of this gift … you can order two bottles of red wine, or one each of red and white. Wineries from both Washington and Oregon are featured every month and the varieties range from Pinot Noir to Riesling and more.
Wine … the most patriotic of gifts for any occasion!
#5: Here's a clever eco friendly patriotic gift … it's the light and portable sun oven and it's perfect for campers, picnics, hikers, or any outdoor activity …
The sun oven cooks, bakes, boils, or dehydrates any type of food using only the power of the sun … no fuel or batteries needed!
Made in the USA, the All American Sun Oven includes special aluminum reflectors, leveling rack, and sun indicators to help you harvest the full power of the sun. This durable, portable oven cooks at temperatures from 360 to 400 degrees and comes with an extra thick lid that heats quickly and efficiently …
Have you got an earth friendly person on your gift list? This is something they'll truly appreciate!
#6: What's more American than a cherry tree?
September and October is the best time of year to plant a tree. They're not scorched by the summer sun and get a good head start before the peak of winter sets in …
You can have a cherry tree delivered right to your front door for a lot less than you might expect … typically less than $90 …
There are two types of cherries and trees you can buy for each kind. The first is the sweet cherry tree, and these are the cherries you can eat right off the tree. The second are known as sour (or baking) cherries, and these are used for baked goods like pies or turnovers …
In addition to the fruit, cherry blossoms put on quite a show with their vibrant pink and white colors!
#7: Great American cities have long been known for their iconic public transportation systems. Whether it's the subway in New York, Atlanta's MARTA system, the "T" in Boston, and countless others, these systems are the heartbeat of the city for millions of Americans each and every day …
We found these very unique and fashionable U.S. Transit Line Socks which feature colorful images of subway maps, stops, signs, and more. As you can see, they're bright and colorful and add a splash of pizzazz to your wardrobe!
At the link, be sure to also check out the Sock of the Month Club – another great gift idea for the person who has everything, except good looking socks!
#8: There's nothing that says Labor Day more than a blow out cookout, and what cookout is complete without a few brats on the grill??
And if you're gonna do brats, you want to do them right. It all starts with the best American Bratwurst
, which of course comes from The Badger State …
Wisconsin is famous for bratwurst and after your friends and family sample what you grill up, you'll be famous for your bratwurst too!
And don't forget the steaks, bacon, gourmet cheese, and sausages to complete the picture …
#9:: Another great choice for your cookout is fresh American salmon, and as long as you're grilling salmon, why not go organic and get free shipping on orders over $99? Click Here!
Whether you're a fan of salmon, shrimp, scallops, crab legs, or any other fresh seafood to make your cookout memorable, you'll get the freshest organic seafood available …
And while you're there, check out some special seafood based pet treats … dogs love 'em!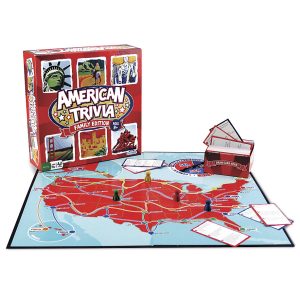 #10: Here's one for the kids … it's the America Trivia Game
and the first one to the West Coast wins!
This family fun game is designed for ages 9 and up .. two to six players answer trivia questions about America, famous citizens, famous places and landmarks, and more. Travel across the map with every correct answer and learn about the country at the same time …
Games should be both fun and educational … and this one is!
Almost all these costumes are available for men, women, and children … click on each costume's name to see them … have fun checking them all out!
#1: Captain America – The consummate American super hero, Captain America is an obvious choice as the lead off to our Top 25 List of Patriotic Halloween Costumes. This one is available for kids too!
#2: Theodore Roosevelt – Did you know 2016 is the 100th Anniversary of our National Parks? Our 26th President, Theodore Roosevelt, is largely credited with the expansion of our National Park system and the protection of millions of acres of American acreage for future generations …
Roosevelt was a a war hero, great statesman, prolific author, and world explorer. A real renaissance man!
#3: Uncle Sam – Good 'ol Uncle Sam is always a great get up! Instantly recognizable and really easy to wear, it's the ultimate good clean fun symbol of American Patriotism …
#4: Army Brat – Here's a good one for anyone who's part of an Army family and knows the feeling of moving around the country. It's cute, fun, and flirty!
#5: Miss Firecracker – Start off your Halloween with a red, white, and blue sparkle and pop! A real eye catcher, Miss Firecracker is sure to spark the party fun …
#6: Fire Fighter – There's nothing more patriotic than our brave firefighters and this costume lets you take on the persona for an evening …
#7: American Revolutionary Officer – Here's a costume that you'll rarely see … it's an American Revolution theme and the jacket has tan lapels, cuffs, and trimmed with brass buttons. This costume is available in women's and children's styles too …
#8: Abraham Lincoln – There'll be no mistaking who you are with this costume – our 16th President was one of our nation's ultimate patriots and you'll be a big hit at the party … honest!
#9: 1920's Man Bathing Suit – Take your Halloween back to the Roaring 20's with this easy wearing 20's bathing suit costume. It's a two piece stretch suit in varying striped colors and it's a definite conversation starter!
#10: Keystone Cop – Another fun idea is this dark blue Keystone Cop costume. It comes with dark navy pants, a long navy coat with gold trim and buttons. Add on the hat, badge, and billy club to complete the early 20th Century look …
#11: Army Babe – Attract your favorite soldier's attention in this sassy get up designed for comfort and flirty style …
#12: Army Doctor – Is there a doctor in the house? You might not actually be one, but here's the perfect patriotic costume that's a perfect fit with the Army Babe costume above …
#13: Aunt Samantha – Did you know Uncle Sam has a wife? That's right … her name is Aunt Samantha!
Cute as a couples costume or just as a patriotic showcase for a lady, this costume is all about the red, white, and blue!
#14: Ben Franklin – One of America's great early statesmen, Ben Franklin was a signer of the Declaration of Independence and his legacy continues to be honored to this day on the $100 bill. Be healthy, wealthy, and wise in this get up!
#15: Betsy Ross – Betsy Ross is the seamstress who sewed the first American flag and she's remembered fondly to this day. This costume includes a full length dress with red and white bodice and long blue skirt. Add a flag and you're all set!
#16: Colonial Lady – Go early Americana in this patriotic get up … it comes complete with a white mop style hat and 13 star American flag for authenticity!
#17: Colonial Man – The companion costume to the Colonial Lady costume above, it features three pieces – knee length pants, a brown and white top, and a gold buttoned vest …
#18: George Washington – America's 1st President, Revolutionary War Hero, and Father of our Country … this costume captures the essence of our first leader.
#19: Martha Washington – You know the old saying, behind every great man is a great woman, well if you've got a George you need a Martha! This Martha Washington get up works on its own or of course as a couples costume with George Washington …
#20: Military Girl – You'll be ready for inspection in this camouflage print mini dress with full button closures and matching military style cap …
#21: Sailor – Ahoy! Your ship has come in with this good looking navy costume honoring U.S. Navy Sailors of the past and present …
#22: Statue of Liberty – Everyone will welcome you to the party in this authentic Statue of Liberty costume, complete with crowned hat and torch …
#23: Union Civil War Officer – Commemorate the history of the Civil War with this Union Officer outfit which includes elastic waist pants and matching blue jacket. Robert E. Lee costume available too if you're fixin' for a tussle!
#24: World War II Girl – A real show stopper, this costume will light up any party, Army or civilian …
#25: Sailor Girl – You'll turn heads in this cute costume, the companion for the Sailor costume (above). Flirty and sassy, this one is every red blooded American's dream …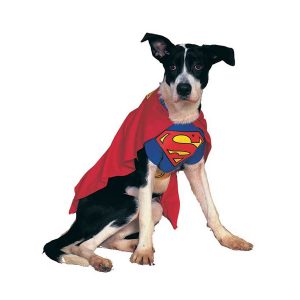 And finally … It's a bird! It's a Plane! No, it's Super Dog!
Your pooch will be the hit of your Halloween festivities in this easy to wear costume – it includes a blue foam lines fabric bib and a polyester cape and belt. Everything attadog remains comfortable while he's playing the supeches with convenient tie strings so your r hero!